One of the more interesting political airline stories of last year involved Kuwait Airways' fifth freedom flight between London and New York. Kuwait Airways operated a flight from Kuwait to London to New York, and had pick-up rights in London, meaning you could fly them between the US and UK.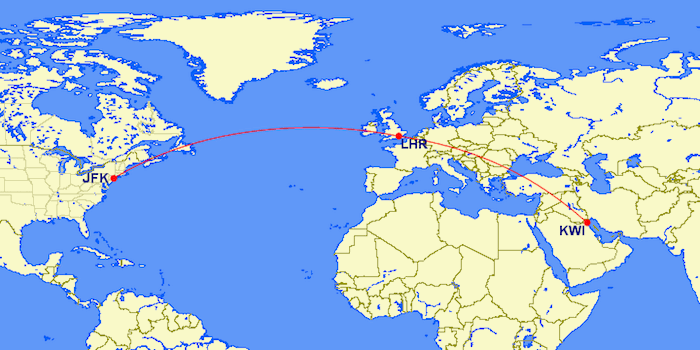 While their product is extremely uncompetitive, you couldn't argue with their excellent business class pricing, which was consistently the lowest in the market.
Last year Kuwait Airways was forced to discontinue the flight between London and New York, though. This was due to a case from 2013, where a passengers with an Israeli passport traveling between New York and London was refused boarding. He booked the ticket through Priceline (which allowed him to enter his Israeli passport information) as an Air India codeshare flight.
Kuwait Airways refused to transport him, claiming they were just following Kuwaiti law, which prohibits its citizens from entering "into an agreement, personally or indirectly, with entities or persons residing in Israel, or with Israeli citizenship."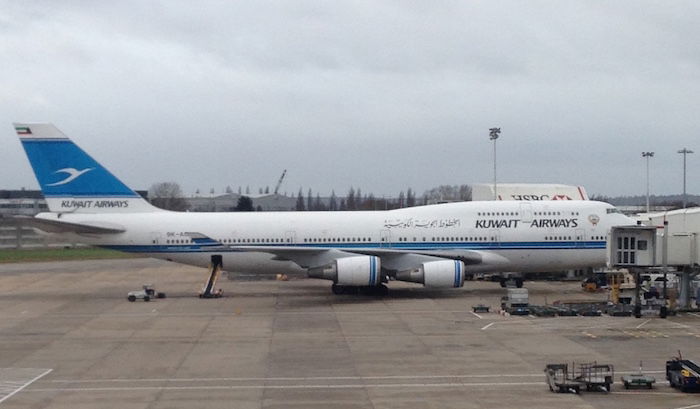 Kuwait Airways 747
This contradicts US law, which states that airlines "may not subject a person, place, port or type of traffic in foreign air transportation to unreasonable discrimination."
The legal question became what constitutes "unreasonable discrimination." The DOT came to a ruling on that late last year, when they decided that Kuwait Airways was in fact engaging in discrimination. This meant they had to discontinue their route between London and New York, since it was ruled that this was unreasonable discrimination when a Kuwaiti company is operating flights between the US and UK.
Meanwhile Kuwait Airways was allowed to continue to operate their Kuwait to New York flight, since it's a national policy as opposed to an airline policy. In other words, since someone can't enter Kuwait on an Israeli passport, it wasn't considered unreasonable discrimination.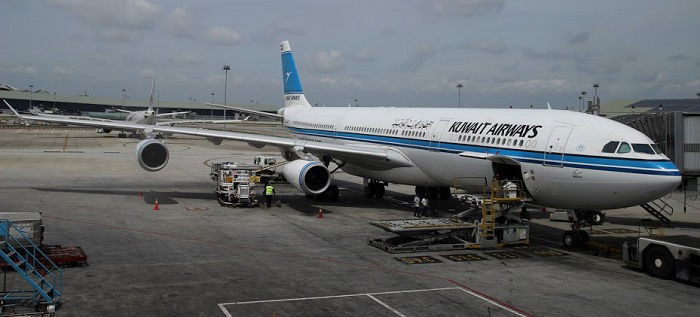 Kuwait Airways A340
Which brings me to an interesting update. I was looking for cheap business class fares out of Colombo yesterday, when I noticed something which surprised me — Kuwait Airways is once again offering flights between London and New York.

Did they come to some resolution with the Department of Transportation, or how is that possible?
After fiddling around a bit, it seems that the Kuwait Airways London to New York flight is only bookable in conjunction with the Kuwait City to London flight. In other words, even though they're operating the flight, they don't have pick-up rights in the market.
I'm guessing that transatlantic flight usually goes out pretty empty, given that some passengers are presumably getting off in London, and there's no possibility of more passengers boarding in London.
It's all sort of silly, when you think about it. If they'd simply choose to not discriminate, they'd be allowed to sell tickets on that route again. While the airline is extremely unprofitable, I guess they place the highest price on pride…