Hello from Spokane! Tiffany and I are spending the weekend preparing the finest Polaris farm-to-table dishes, and we'll be sharing the full details of our dinner party shortly (though in the meantime you can check out my Instagram story for a teaser).
On the points and travel front this has been a really busy week — Citi announced a cool new rewards card, major Citi Prestige changes kicked in, IHG Rewards Club and Singapore KrisFlyer announced an award chart devaluation, we saw some incredible mistake fares, and more.
With that out of the way, here's a recap of this week on the blog:
Featured Stories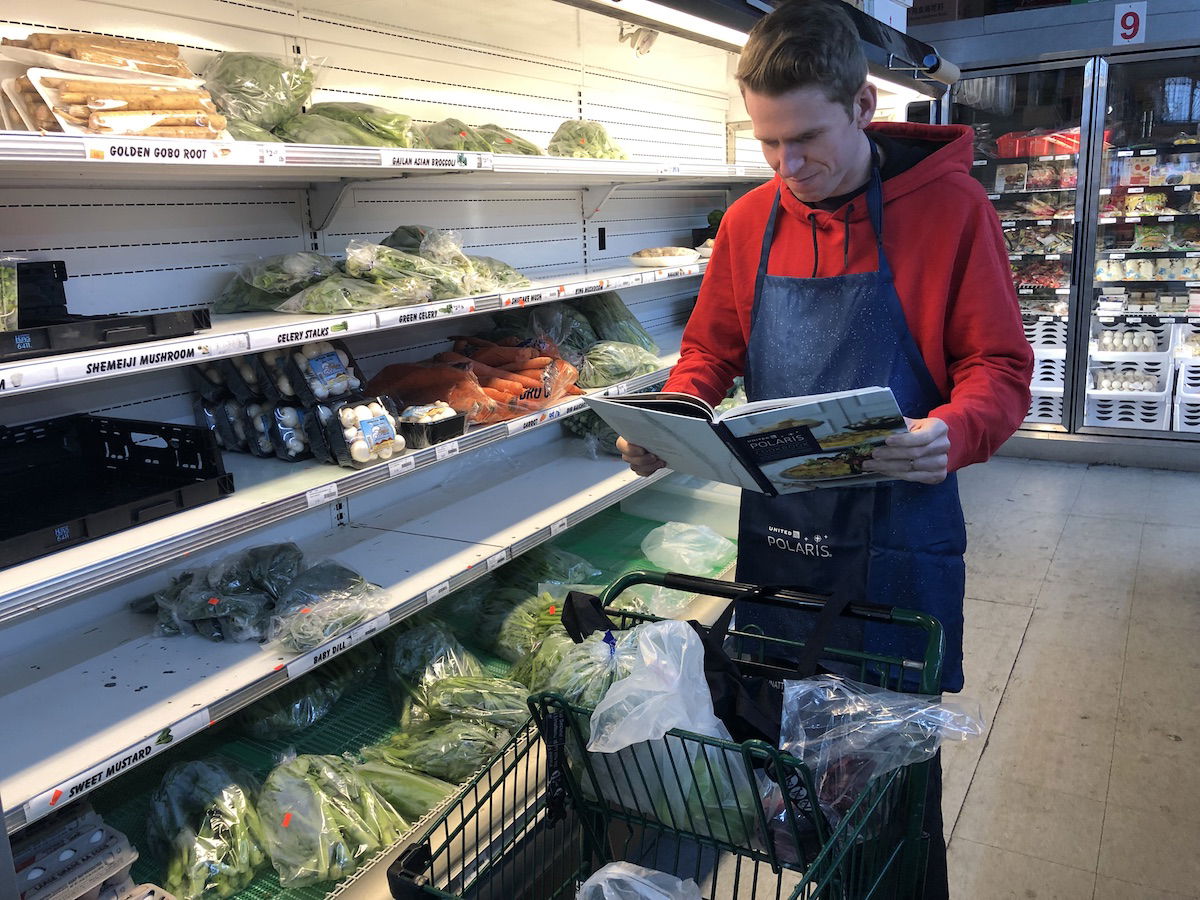 I don't actually hate you guys, but…
In December I wrote about how United Airlines did the unthinkable — no, not drag a man off a plane, or cut employee bonuses and call it an exciting improvement.
Rather they released a cookbook. I appreciate innovation, like when companies come up with new products that meet needs that weren't previously addressed. Maybe it's just me, but an airline cookbook doesn't seem to fit into that category.
Nonetheless I couldn't help myself. I ordered the cookbook, and of course a stylish United apron to go along with it, so I too can live out my United-flight-attendant-with-40-years-of-seniority fantasy.
There's an added wrinkle here. I've never cooked before. Not once. I mean, I've once in a while put popcorn in the microwave, and a couple of times I've even boiled water to make tea.
---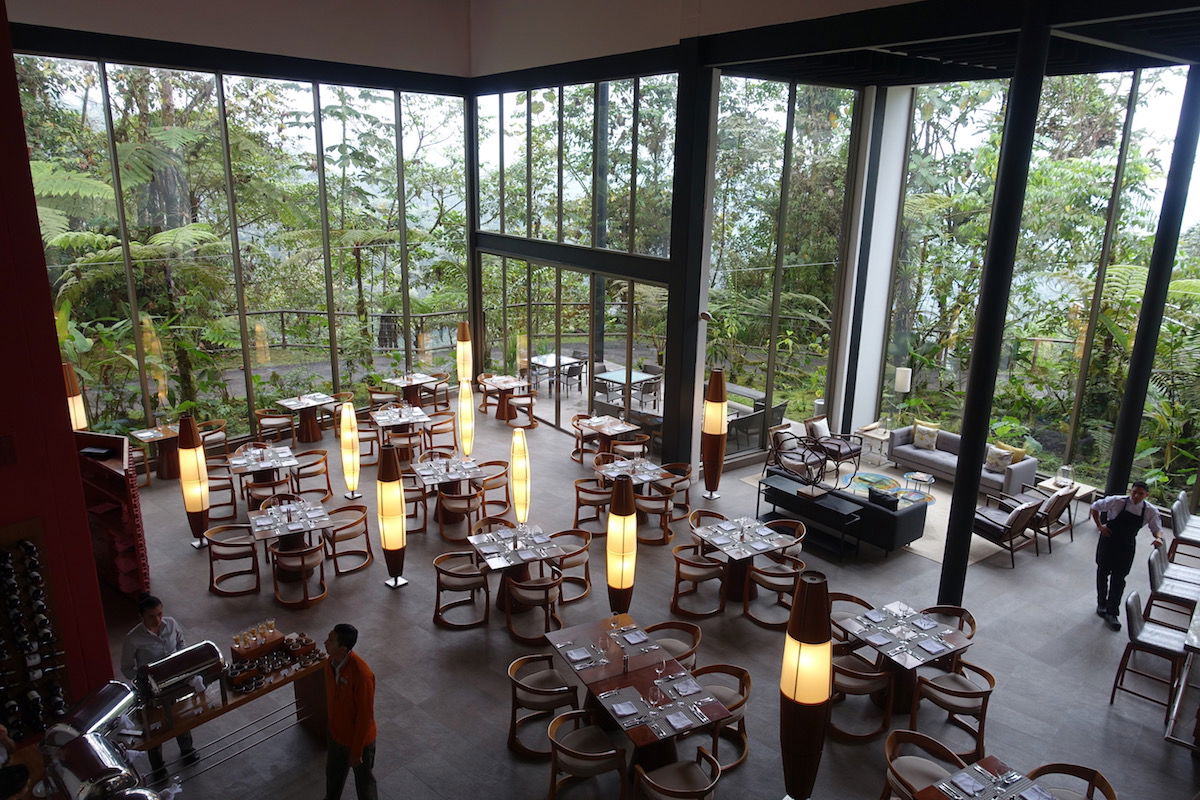 There are lots of great ways to earn points — you can earn them through credit card welcome bonuses, you can earn them by maximizing everyday spend, and you can even buy them directly from loyalty programs when there are sales.
The most straightforward way to earn as many points as possible is to be sure you're maximizing the return you receive on everyday spend. Cards offer different bonuses for spend in different categories, ranging from dining to grocery stores to gas to travel. Having a credit card that earns you as many points as possible in a category you frequent is crucial.
For example, I spend a lot on dining and travel, but very little at grocery stores and gas stations (which I'm sure is true for many people, especially millennials).
Dining is a big spend category for many, so in this post I wanted to look at what I consider to be the most rewarding cards for dining spend.
---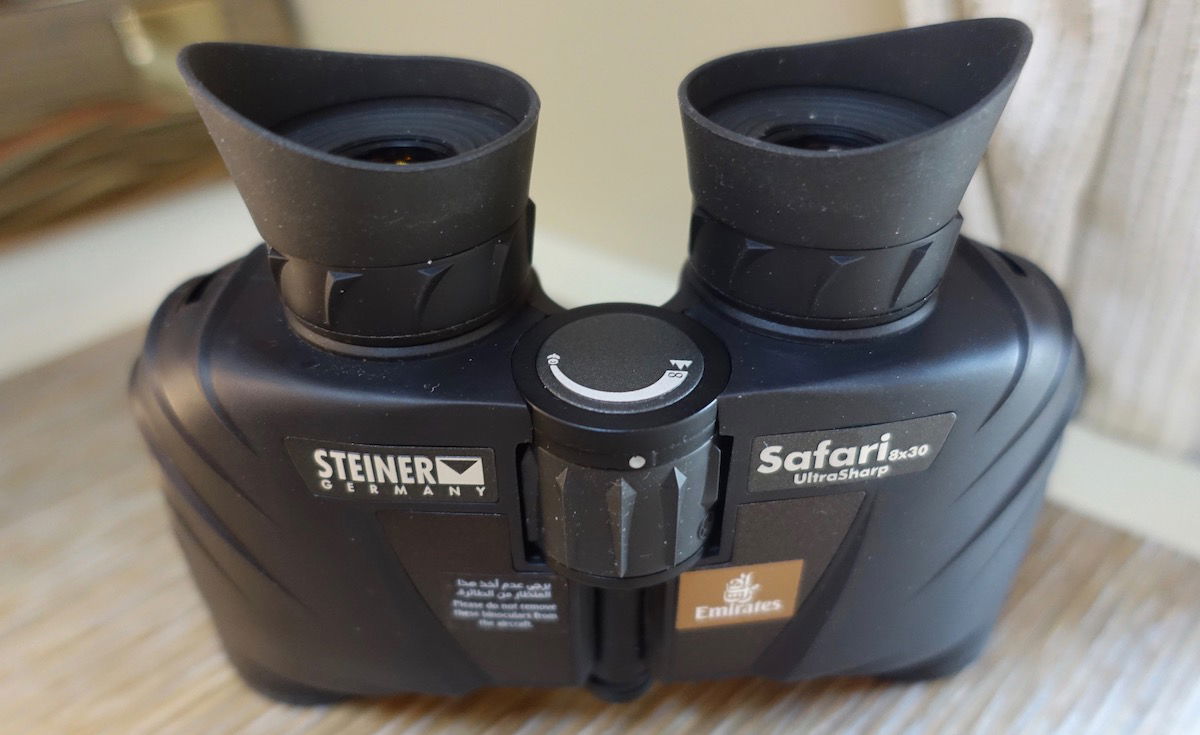 I thought it would be fun to look back at my nine favorite flights of the year.
This isn't exclusively intended to be a list of the nine most luxurious flights I've been on this year, but rather flights that impressed me for a variety of reasons (as you'll see, there's an economy flight on a 30 year old 737 on the list), which I'll explain below.
But this list is also intended to reflect some of the innovation we've seen in the past year or so, as we've seen some phenomenal new first and business class products introduced.
So here are my nine most memorable flights of 2018, starting with my favorite (each listing has a link to the trip report):
---

TIPS: Earning Miles & Promos
Citi Prestige Card Changes Just Days Away
AMAZING DEAL: $675 Transpacific Cathay Pacific Business Class Tickets
OMG: $1,000 Cathay Pacific Transpacific First Class Tickets
Now Live: Chase Freedom Q1 2019 Bonus Categories
A New Year Of 2x Points With The Amex Blue Business Plus
What Airline & Hotel Status Did I Earn In 2018?
Excellent Oman Air Business Class Fares From Jakarta To London
WOW: Cathay Pacific Will Honor First Class Mistake Fares
Up To 3,000 Bonus Miles With Airline Shopping Portal Bonuses
Southwest Personal Card 60K Offers Ending Soon
Singapore KrisFlyer Changing Award Waitlists & More
AMAZING DEAL: $1,500 Business Class Tickets To Australia!
Citi Rewards+ Card: "Rounding Up" Real Talk
What Are The Best Credit Cards For Dining? [2019]
Bank Of America Adds New 24 Month Credit Card Rule
Your Last Chance To Get A Rose Gold Amex Card
Hilton Aspire Perks: How They Work
TRICKS: Redeeming Miles
New Flying Blue Promo Awards For January 2019
British Airways Visa 10% Flight Discount Extended
Singapore KrisFlyer Raising Award Prices In Three Weeks
Award Prices Changing At ~700 IHG Properties In 2019
TRAVEL With Ben (Lucky)
My 9 Favorite Flights Of 2018
My 4 Worst Flights Of 2018
My Take On Yesterday's Cathay Pacific Vietnam Fares
Choose Our United Polaris Cooking Adventure!
Tips For Those Traveling On Cathay Pacific's Special New Year's Fares
I'm Taking My Dad On A Surprise Safari!
It's Time To Cook A Four Course Polaris Meal, And I Hate All Of You
REVIEWS & Trip Reports
Review: RwandAir Business Class A330 Kigali To Brussels
Review: RwandAir A330 Business Class Brussels To London
Review: Hilton London Gatwick
NEWS & Updates
Portland Hotel Fires Employees Who Kicked Out Black Guest
Istanbul's New Airport Changeover Delayed Until March 2019
Qatar Airways Will Fly A350-1000 To Dallas
Whew: Global Ghana Airlines Confirms They're Not A Scam
Qatar Airways Adjusts LAX Qsuites Schedule
What Happened To The Norwegian 737 That Diverted To Iran?
Emirates' Mexico City Flight Is Back On…
UK Police No Closer To Finding Gatwick Drone, Or Offender
5 Airlines Introducing New Business Class Seats In 2019
This JW Marriott Doesn't Want To Upgrade You To A Suite
Norwegian Ends 2018 With New Financing And Cost Reduction Plans
Video: Parent Helps Toddler Draw On Back Of Aircraft Seat
Video: Emirates Flight Attendant Gets Inflight Marriage Proposal
Is Virgin Atlantic About To Launch Flights To Tel Aviv?
Qatar Airways Buys 5% Stake In China Southern (And Trolls American Airlines In The Process)
Two Airbus A380s Are Being Scrapped
Dog Dies On Tarmac In Sweltering Heat At Australian Airport
The Latest On JetBlue's A321LR Order & Europe Service
Oh Dear: The New Marriott Bonvoy Logo
Details Of IHG's First Promotion Of 2019
Citi Announces Awesome New Rewards+ Card
St. Regis Hong Kong Opening Pushed Back To June 2019
US Department Of State Issues Travel Advisory For China
Paine Field's New Terminal Is GORGEOUS
Marriott Provides Update On Starwood Data Breach
United Restricts Age & Flight Length For Emotional Support Animals
Hi Fly Operates World's First Plastic Free Flight
An American Airlines Flight Diverted To Phoenix… Twice
A Cautionary Tale Of Booking Accommodation Through TripAdvisor
Royal Air Maroc Wants To Fly To Boston As Of June 2019
All KLM Longhaul Aircraft Now Feature Flat Beds
Garuda Indonesia Launching Strange New London To Bali Route
---
I hope everyone has a great rest of the weekend!