In September 2017 I first wrote about Global Ghana Airlines, a new startup airline that intended to operate nonstop flights between Chicago and Accra. At the time the airline announced that they'd begin operating flights within weeks.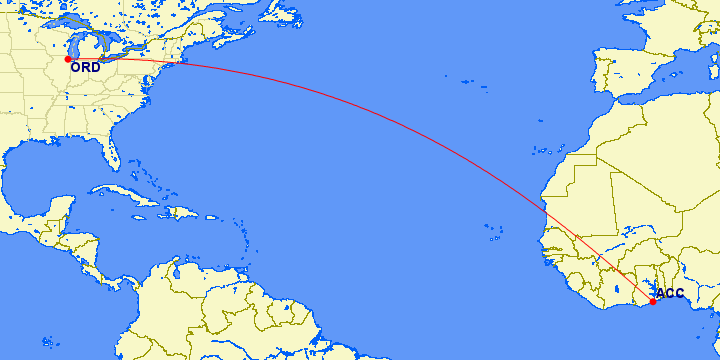 There was only one slight problem. The airline didn't actually exist. That's to say that they didn't have a plane, and they didn't have any sort of approval from US or Ghanian authorities (and as Baltia can attest to, that can take 30+ years to get).
In fact, the Ghana Civil Aviation Authority accused Global Ghana Airlines of misleading consumers, and advised the public not to conduct business with the company.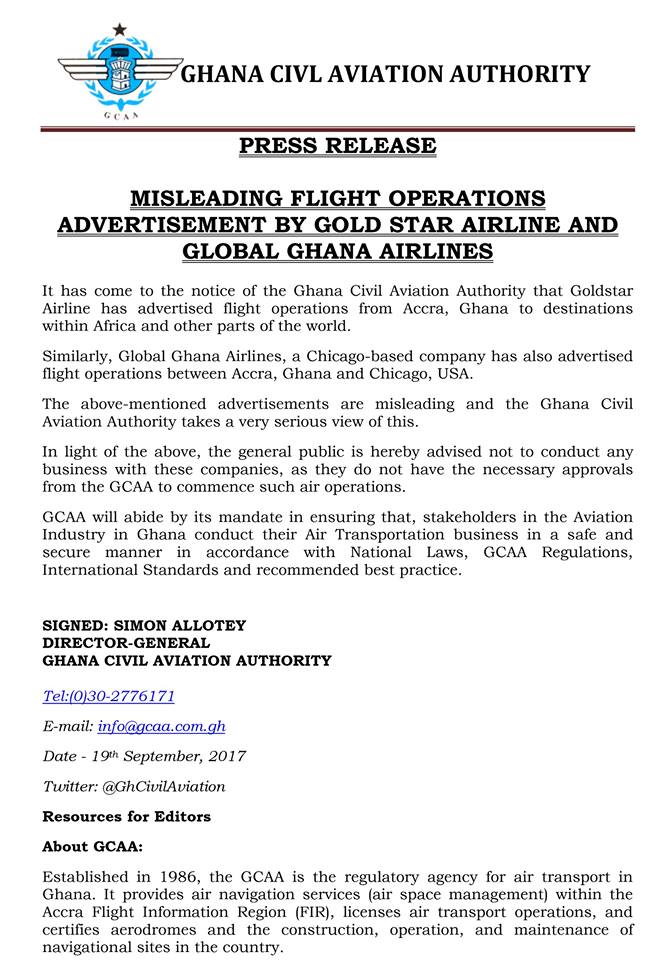 So there's an interesting update on that front. This week Global Ghana Airlines issued a press release "clarifying" their situation, and that they are in fact legitimate:
Recently we were made aware of some public concern over written allegations from the Director General of the Ghana Civil Aviation Authority (GCAA), Simon Allotey, stating that Global Ghana Airlines is not certified by the GCAA to conduct aviation business to and from Ghana. It is true that Global Ghana Airlines is not certified by the Ghana Civil Aviation Authority because Global Ghana Airlines is a U.S. based airline and will be flying under a Category 1 certification which will supersede the Category 2 rating.

Global Ghana Airlines will be operating with our U.S. partners to serve you beginning on March 20, 2019! Tickets are available NOW at www.flyGGA.com; we hope to see you on board!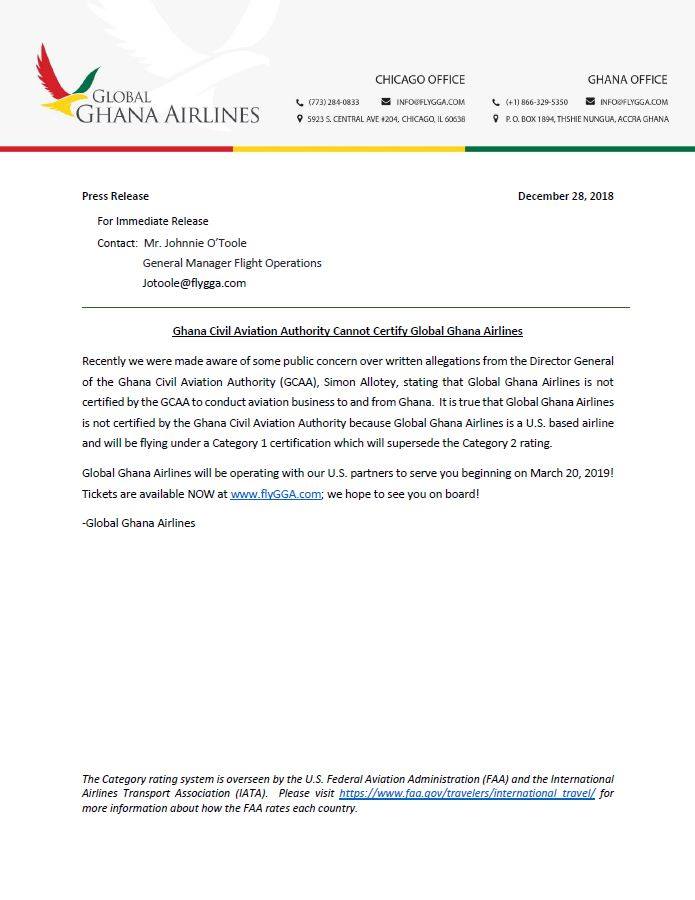 So, um, what?
They think it's easier to get US certification than it is to get Ghanian certification? (I'm sure getting certified in Ghana is difficult, but getting certified in the US is also really difficult.)
They will be operating the flight between Chicago and Accra with their "U.S. partners." Say what?
My favorite part is that they say that they're launching flights as of March 20, 2019, and encourage people to book on their website. But online they're selling tickets for travel effective immediately.

Seems perfectly legitimate to me!