Garuda Indonesia is one of my favorite airlines. In my experience they have among the friendliest cabin crew of any airline.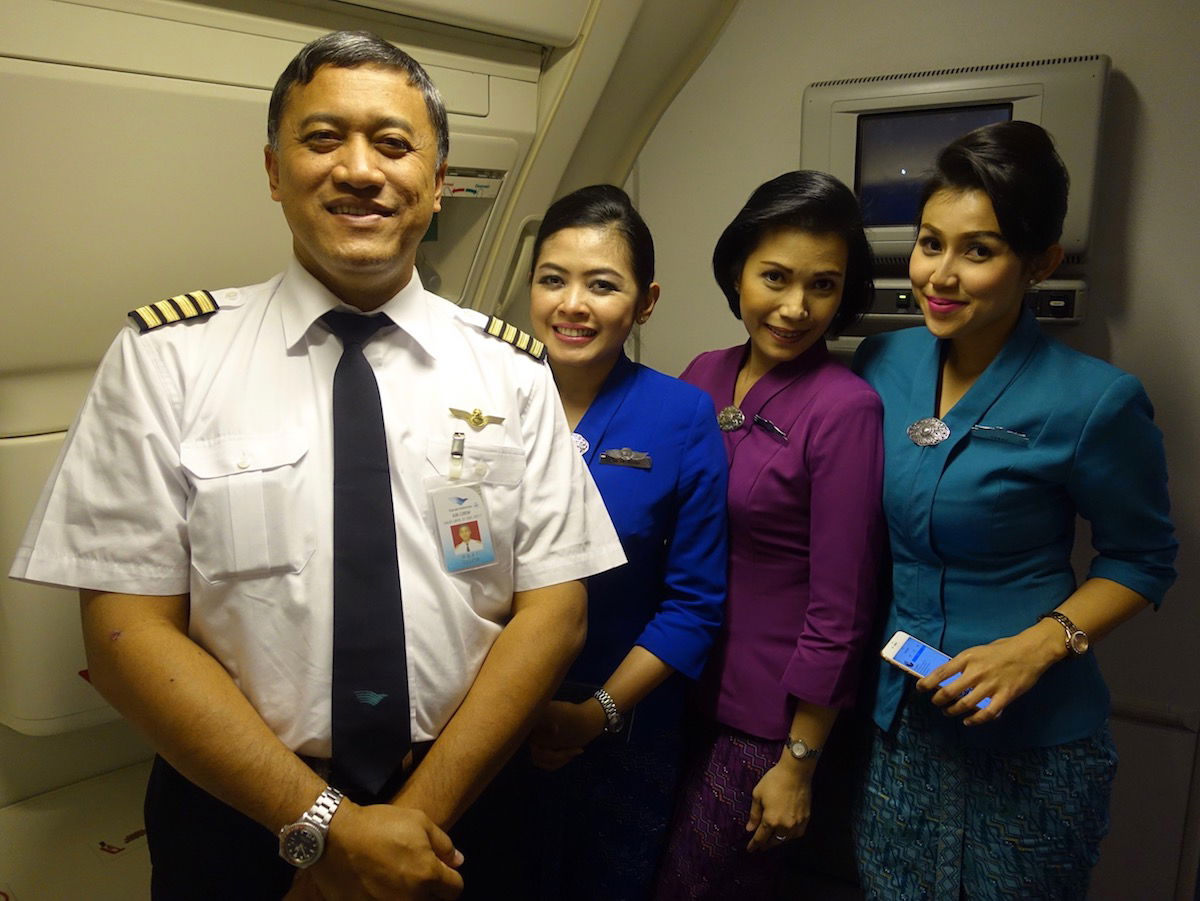 The airline has gone through so many management changes, and they seem to change their strategy constantly.
Garuda Indonesia's inconsistent London route
Their London route is the perfect example of that:
In 2014 Garuda Indonesia relaunched flights to London Gatwick, following the route being suspended for many years; they operated this route via Amsterdam, as a fifth freedom flight
In 2015 Garuda Indonesia switched this flight from London Gatwick to London Heathrow, after securing a slot there
The flight then operated via Singapore, until 2017, when the flight started being operated nonstop in the eastbound direction
In October 2018 the airline suspended the London route altogether
Then the airline announced that they'd relaunch nonstop flights between Jakarta and London as of November 2018, using a 777
Then the airline announced that they'd actually operate the route via Singapore in both directions, using an A330
Well, now the airline has changed their strategy yet again (and after that they changed their mind again). This change is really strange.
Garuda Indonesia launching London to Bali route
As of January 22, 2019, Garuda Indonesia will operate a nonstop flight from London Heathrow to Bali Denpasar. The route will operate 3x weekly (Tuesdays, Thursdays, and Saturdays), and replaces their London to Jakarta flight. The schedule will be as follows:
GA87 London Heathrow to Bali departing 9:55PM arriving 9:15PM (+1 day)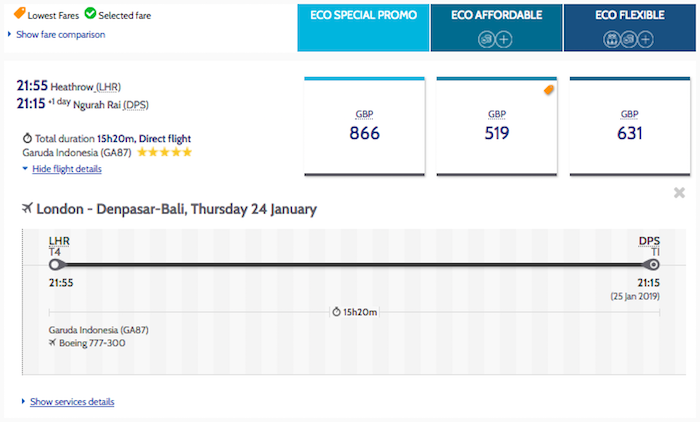 That flight will cover a distance of 8,168 miles, and is blocked at 15hr20min.
Garuda Indonesia will use a Boeing 777-300ER for the route, though it will be a two cabin plane, so won't feature first class.

Garuda Indonesia's 777 business class
Now are you ready for the really strange part? In the other direction Garuda Indonesia won't operate from Bali to London, but rather will operate a flight from Jakarta to London.
Okay, fair enough, I figured they were operating a "direct" flight from Bali to London, meaning a single plane flew from Bali to Jakarta to London. But nope, they're not doing that. They're literally just operating a flight from Jakarta to London, with the following schedule:
GA86 Jakarta to London departing 12:05PM arriving 8:00PM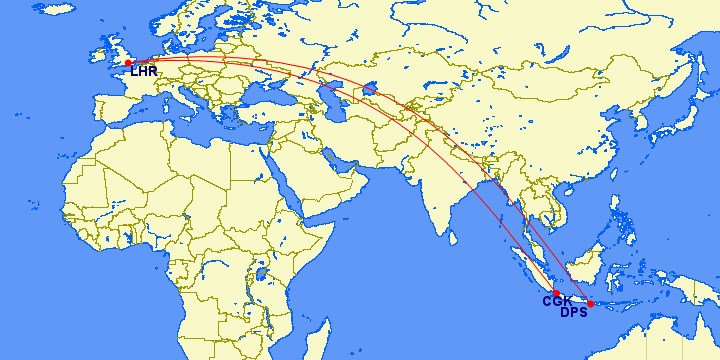 So if you actually want to fly roundtrip from London to Bali you'll fly westbound on a 737 connecting to a 777.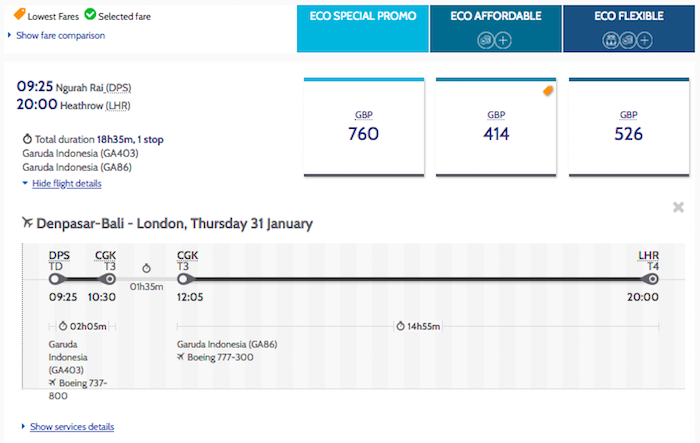 I'm not really sure what the airline is thinking.
I can totally make sense of a London to Bali route, but only operating it in one direction, with no "direct" flight (even if it has a stop) in the other direction is just plain strange.
I want Garuda Indonesia to succeed, but I'm not sure how they can ever do that with how often they change this route. WOW Air has a more consistent schedule than they do. 😉
What do you make of Garuda Indonesia's new London to Bali flight?
(Tip of the hat to InsideFlyer)