There are lots of things we can do really well in the US (like throwing the most beautiful paper towels). But for the most part we don't have terribly nice airports.
That's a topic for a separate post, but if you think of US airports, there are very few terminals that are actually globally competitive (exceptions including LAX's Tom Bradley International Terminal, Detroit Airport, etc.).
Next month, Paine Field-Snohomish County Airport will be opening a passenger terminal. Plans for this were first announced in May 2017, and it will create a much needed second airport for Seattle-area residents, especially those living in the North Sound.
Only two airlines will fly to Paine Field — Alaska and United. Alaska will launch flights in February to eight destinations, and United will launch flights in March to two destinations. Originally Southwest was also going to fly to the airport, though they changed their mind.
Up until now I hadn't really seen many pictures of the construction at the airport. The airport had released the below rendering of the terminal exterior, which looked beautiful.

However, I hadn't seen what the interior of the terminal would look like. Well, the engineers behind the project have revealed pictures of what the terminal looks like now, and wow is it beautiful.
Here's the check-in area, as it nears completion: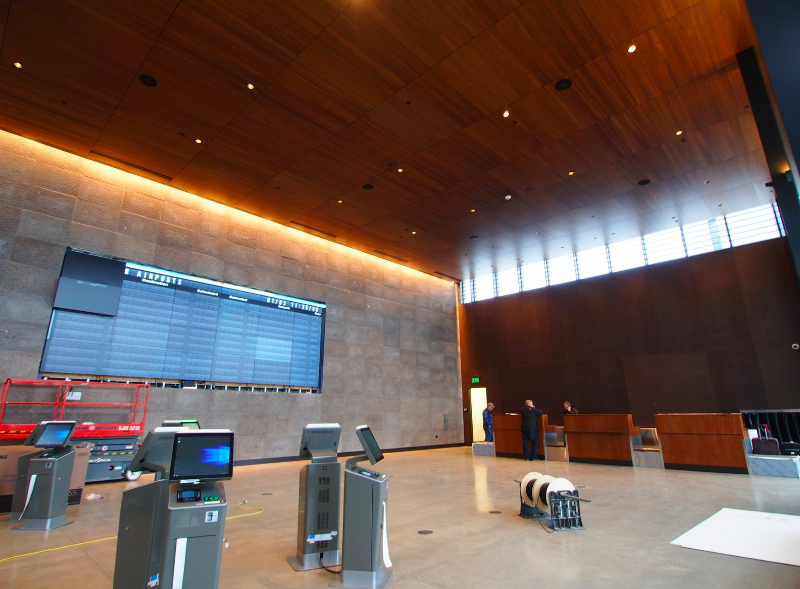 And here's the airside area: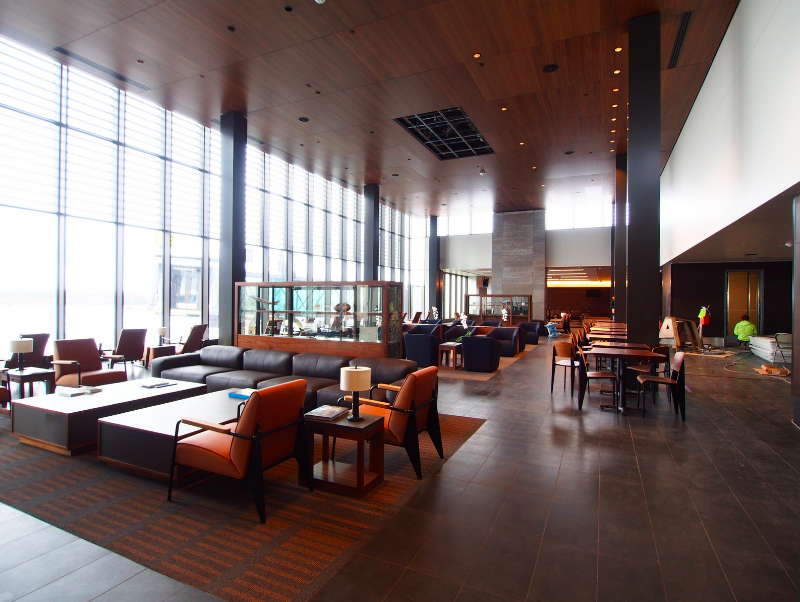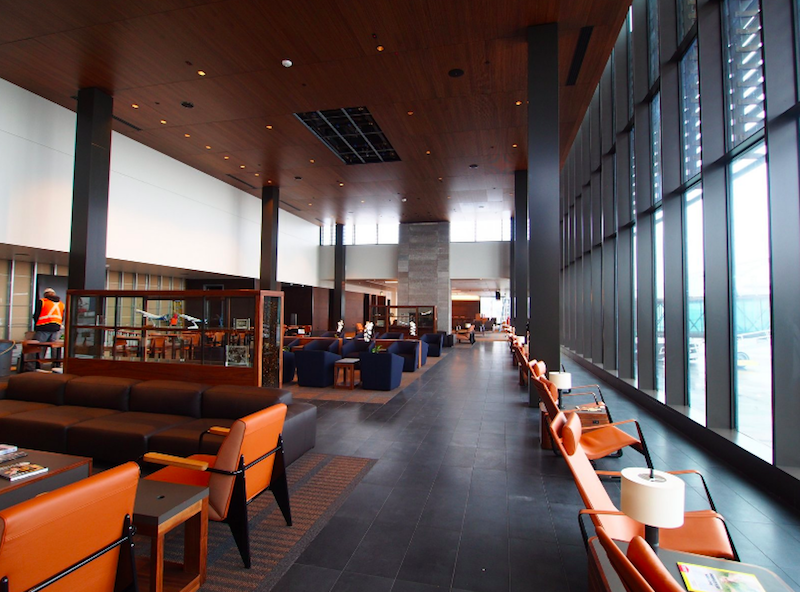 For a moment I was confused and wondered if this was in fact a lounge at the airport, a restaurant, or something. But nope, this is just the terminal.
This is easily the most beautiful US passenger terminal I've ever seen. In fairness, the airport has the benefit of not handling that many passengers, so the terminal can feel a bit more intimate.
At the same time, the terminal is so nicely furnished that I do worry how well this furniture will age, given how heavily used passenger terminals are.
What do you make of the new Paine Field passenger terminal?