Here's an exciting fleet update. Qatar Airways operates one of the most modern fleets of aircraft in the world. Their newest aircraft is the Airbus A350-1000, a plane for which they were the launch customer, and they have a total of 40 on order.
The first US destination to feature the A350-1000 is New York, and last week I wrote about how the route will feature twice daily A350-1000s as of 2019. It's not surprising to me that New York is the first US market to get the A350-1000.
What's interesting is the second market to get them. Qatar Airways has just announced that they'll fly the A350-1000 between Dallas Fort Worth and Doha between July 1 and October 26, 2019. The flight will operate with the following schedule:
QR729 Doha to Dallas departing 7:50AM arriving 1:50PM
QR730 Dallas to Doha departing 6:10PM arriving 4:40PM (+1 day)
This flight covers a distance of 7,932 miles in each direction, and is blocked at 14h30min eastbound and 15hr40min westbound.
Qatar Airways previously used a Boeing 777-300ER for the route, and they didn't even use a Qsuites configured aircraft. So it's interesting that they're putting a brand new A350-1000 with Qsuites on a route that didn't even previously feature Qsuites.
Note that while the flight is currently slated to feature Qsuites through October 26, that also represents the end of the summer schedule, so I wouldn't be surprised to see the plane extended beyond that once they update the winter schedule.
The A350-1000 features a total of 327 seats, including 46 business class seats and 281 economy seats.
As a point of comparison, the 777-300ER that's being replaced on the route features a total of 358 seats, including 42 business class seats and 316 economy seats. So we're seeing a slight increase in business class capacity, and a significant decrease in economy capacity.
Most importantly, though, we're going from this business class product…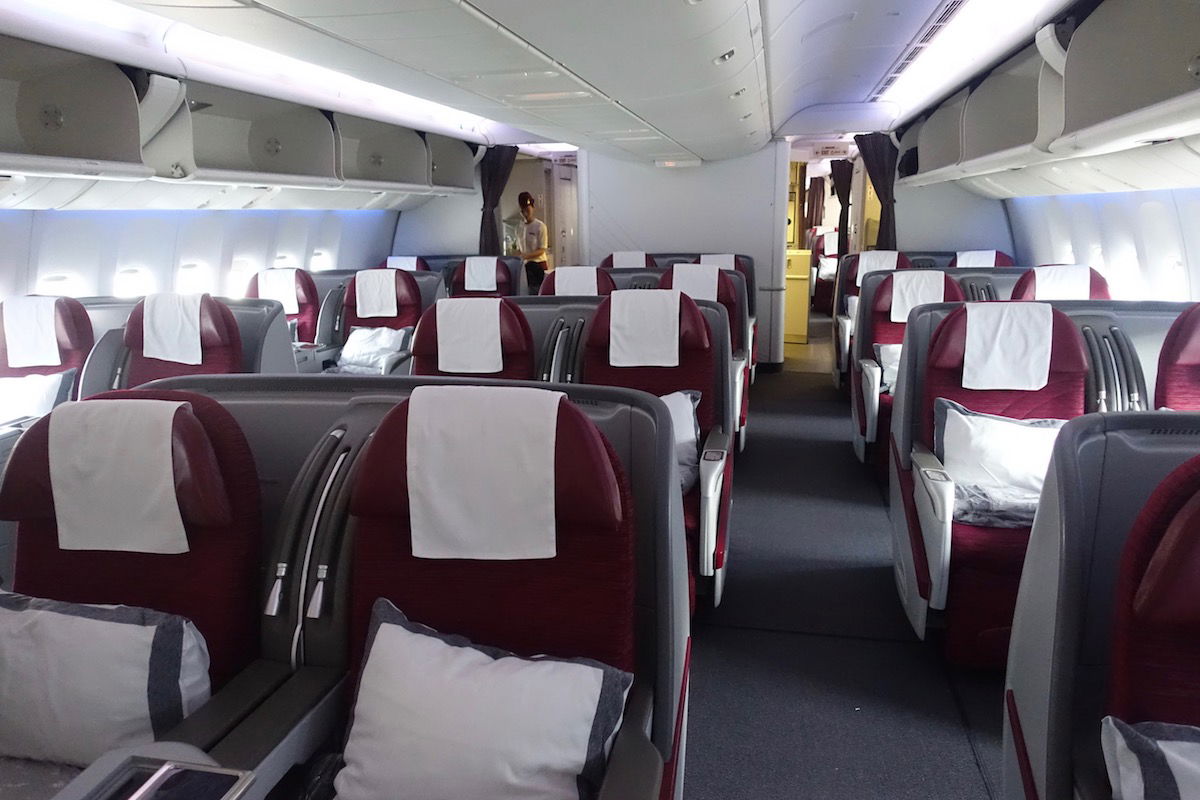 To this business class product…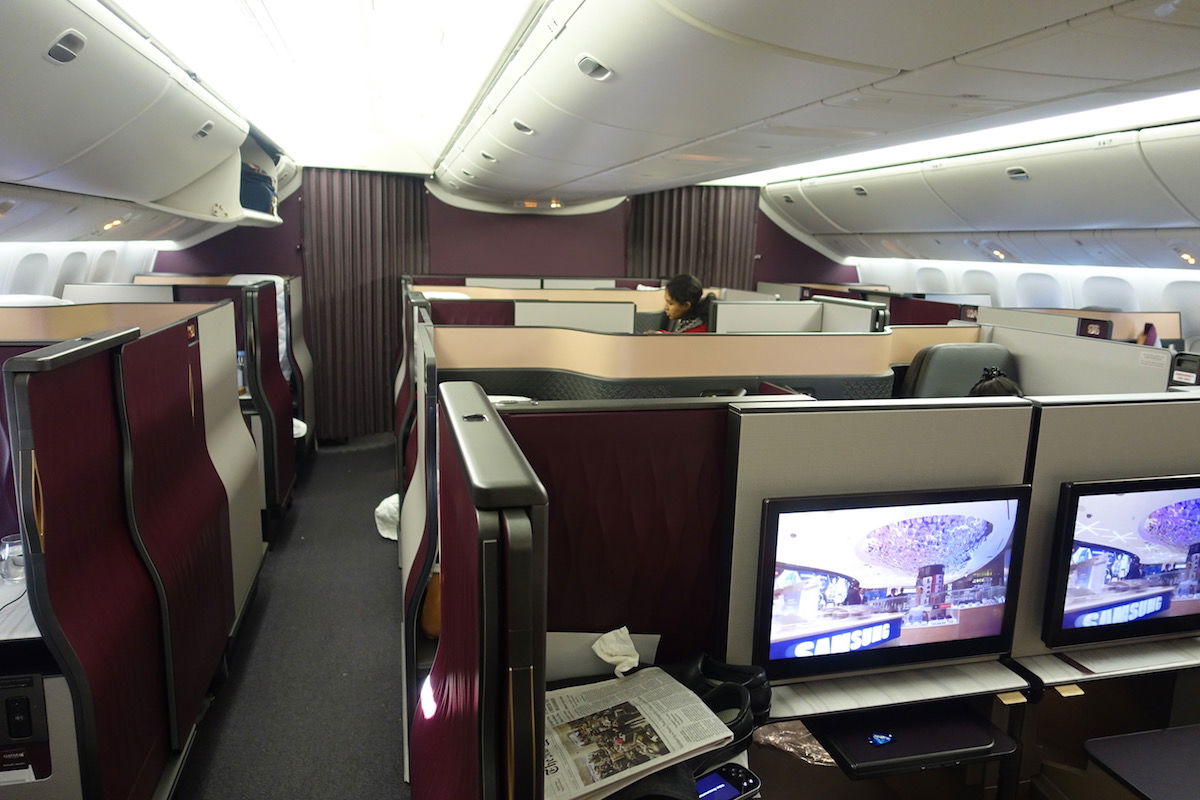 The other great news is that there's plenty of award availability on this flight, should you want to redeem miles for Qsuites on a brand new aircraft type.
It used to be that Qatar Airways wouldn't make business class award seats available on flights with Qsuites, though as the number of flights with Qsuites has increased, they've gotten so much better about making award seats available.
DFW is a market with good award availability on Qatar Airways, and I see a good amount of award space. You can easily search space on aa.com, and if you want to narrow it down to the nonstop flight, select the "non-stop only" option.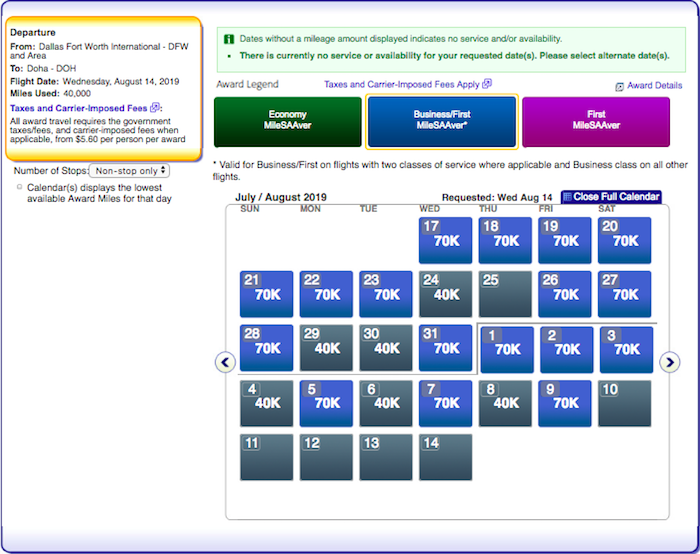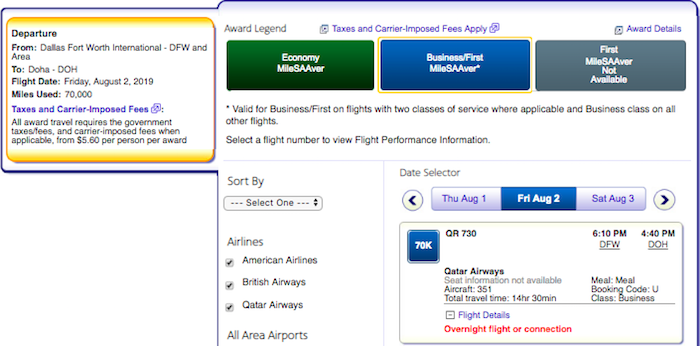 Generally the best value for booking this is through American AAdvantage, as you can redeem just 70,000 miles for one-way business class between the US and the Middle East/India.
Anyone have plans to fly the A350-1000 between Dallas and Doha?
(Tip of the hat to @airlineroute)