Happy New Year all — by now you will have seen the news that Cathay Pacific has decided to honour their 'special' deeply discounted business and first class fares between Vietnam and North America.
That means there will be plenty of you traveling on these fares this year.
By the way – if you were wondering, I was in Europe on NYE so heard about this as I was walking home from an evening of celebrating, so wasn't in the best frame of mind to make a major travel purchase.
So I sat this one out, but congratulations for those of you who jumped in!
We've received a number of questions about the logistics of traveling on these fares already, so here is some advice for anyone who has booked tickets.
Keep in mind there were all sorts of itineraries booked by all sorts of people across the globe so this is designed to be a 'one size fits all' FAQ piece to appeal and apply to as many people as possible.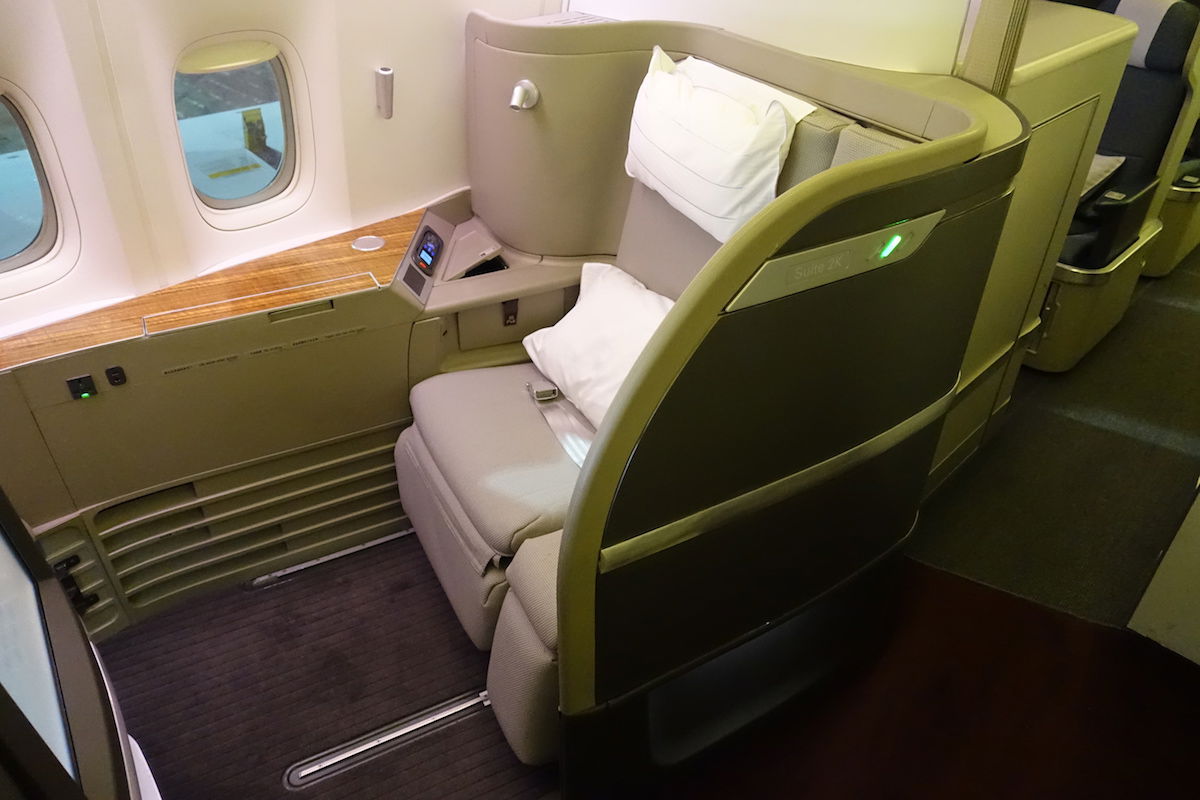 1. No direct turns in Vietnam!
This is probably the most important bit.
These fares originated in Vietnam (Hanoi and Da Nang seemed to be the most common origins), so travellers will be heading there to start their mistake fare journeys.
This is known as a 'positioning' flight — you are positioning to a certain airport to start a separate trip/ticket.
If you don't have any desire to spend much time in Vietnam (although it's a wonderful country so I would highly recommend a visit!) you may be tempted to book a Cathay Pacific/Cathay Dragon or Vietnam Airlines flight to Vietnam and then take exactly the same plane to go back go Hong Kong as the first leg of your mistake fare.
But don't do this.
One reader, Dominicus, already tried this yesterday, and Vietnam law does not allow immediate turns.
You cannot stay airside and transfer to a return flight on the same plane.
So I would allow at least 24 hours in Vietnam to ensure you arrive in sufficient time to then take your first mistake fare leg to Hong Kong.
By the way, most of you will know this already, but you must commence your journey in Vietnam — you can't start it in Hong Kong or your entire ticket will be cancelled.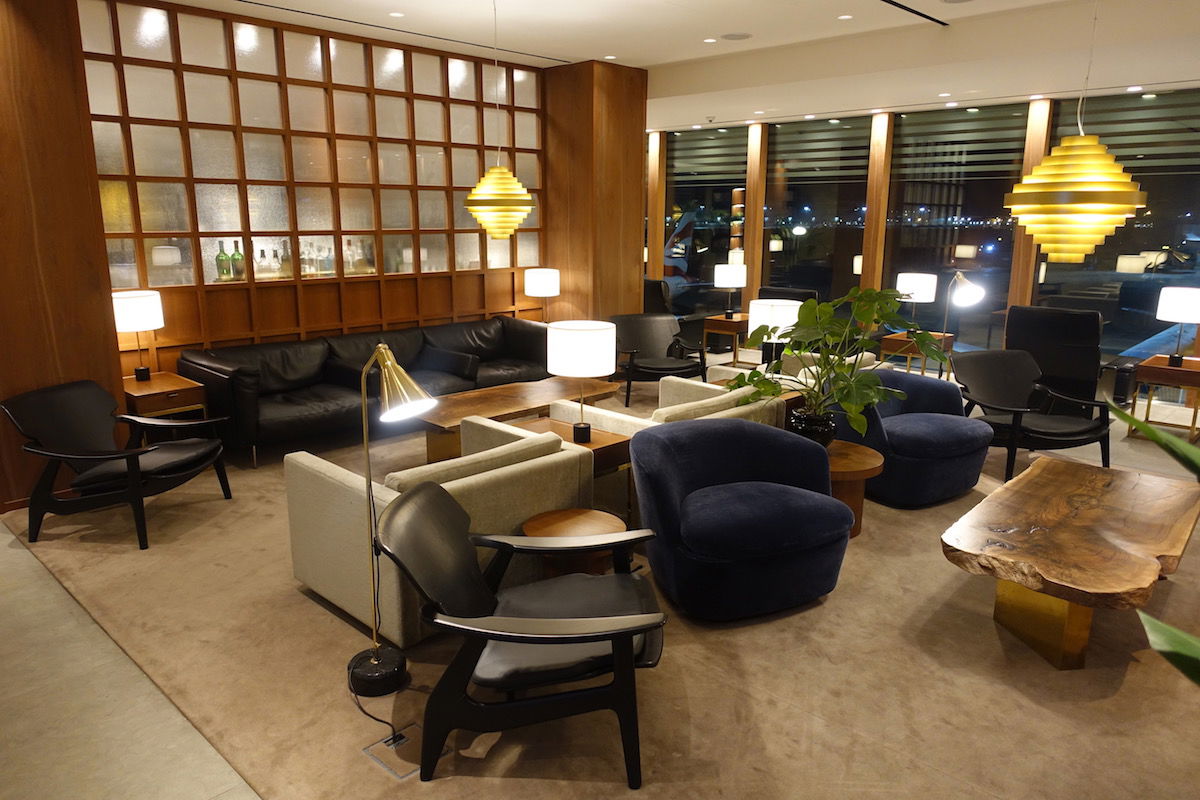 2. Airside transfers on separate tickets
So what about if you are arriving on a separate airline, and a separate plane but don't want to enter Vietnam?
You can do an airside transfer on a single ticket on Vietnam Airlines from say, Sydney to London, but what about if you book separate tickets, say, Singapore Airlines from Singapore to Hanoi, and then Cathay Pacific from Hanoi to Hong Kong?
Matthew over at Live and Let's Fly wrote a great guide on how to do this about a year ago — as soon I heard the mistake fares were originating from Vietnam, I immediately thought of his article that I read at the time.
In short, you can transfer airside on separate tickets if you meet the following criteria:
You must be transiting to a third country within 24 hours (my Singapore to Hong Kong via Vietnam example above satisfies this)
You must have a valid onward ticket
You cannot leave the international transit area of the airport
You must have a valid entry document to your final destination (i.e. North America)
You must be traveling on a full-service airline for the first leg (low-cost carriers like Vietjet and Jet Star will not transport you without a visa, even if you are quickly connecting to a third country)
But remember that if there are any delays to your separately purchased flight into Vietnam, neither airline has any responsibility to you if you miss your separate onward flight. That is the risk you run.
And if you are traveling on 'the mistake fare of the decade' you are not going to want to leave anything to chance. So unless you want to spend almost 24 hours airside at a Vietnamese airport, I would strongly recommend building a buffer between the separate flights.
I've written a guide about 'building buffers' here.
So as you are likely to have to enter the country, that brings me to the next point.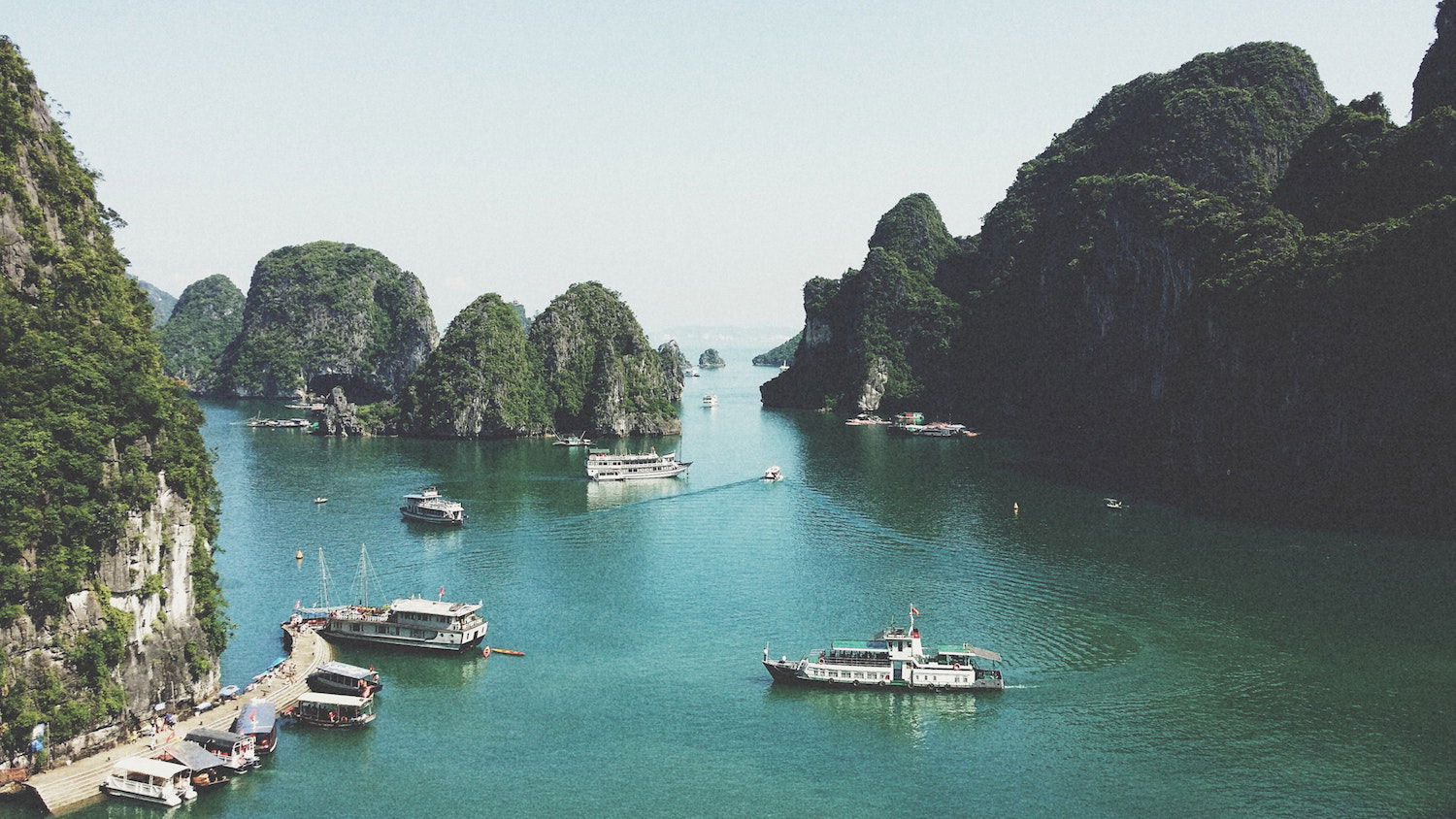 3. Vietnam visas
I know readers from lots of different countries booked these fares, so there will be plenty of different passport holders traveling to Vietnam to start their journey.
It is best to check with your local Vietnam consulate to determine if your passport requires one, as any list of countries I write here now may be incomplete or out of date by the time you travel, and I don't want to jeopardise your trip!
If you do need a visa, there is a simple online e-visa process for numerous countries which you can complete in advance of traveling — at the time of writing, this is the list of which countries can use this service, and it includes countries like Australia, Canada, China, New Zealand, UK and USA.
If you are eligible for an e-visa, Ben wrote a detailed guide on his experience obtaining an e-visa on a US passport here.
Much like the recent ESTA changes, make sure you apply for your e-visa well in advance if you are eligible!
Also remember if you are returning to Vietnam at the end of the trip you will need a second e-visa, as they are single entry.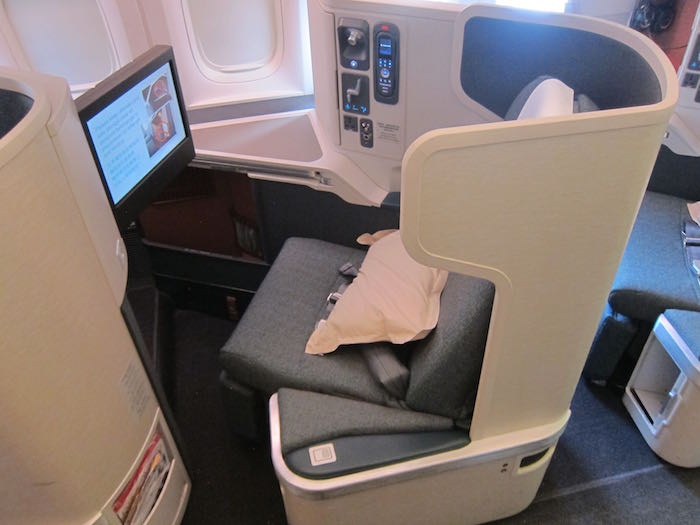 4. Changes to your bookings
You may have made a mistake fare booking in a rush over new year before it was pulled and the actual dates may not be ideal in the harsh light of day.
Despite Cathay Pacific honoring all of these fares, if you do need to change the dates, or destination, it is almost certain that the fare will be repriced to the normal (full) price, for business class at least.
You can certainly contact Cathay Pacific and try your luck, however, while the fare class you booked may allow free changes, these should be subject to any fare differences.
A general rule of mistake fares is that whatever dates you book are the dates you stick with, even if they are not ideal.
Some CX first class fares may allow changes for a small fee without any additional repricing of the fare provided the same fare class is available but note my advice in point 5 below that some dates and fare classes are completely sold out already.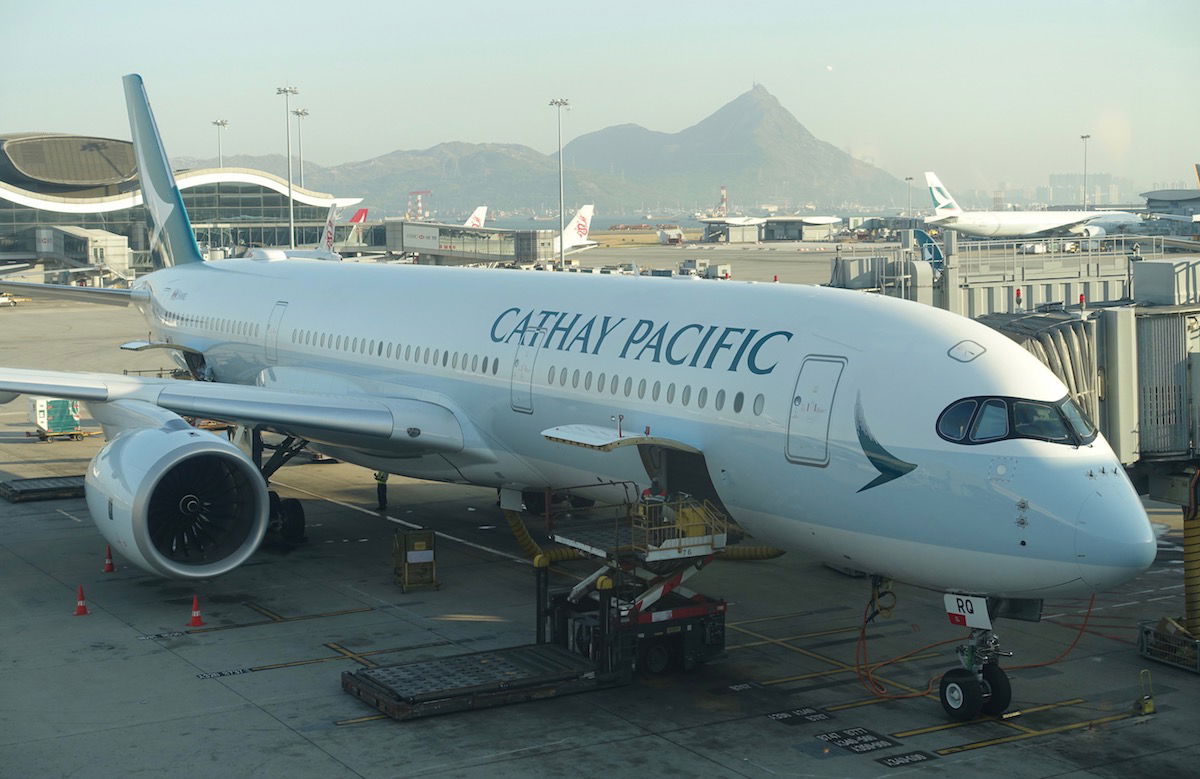 5. Reduced Cathay Pacific award availability in 2019 on some routes
I've heard some crazy rumours about the huge number of business and first class seats sold between Vietnam and North America on Cathay Pacific — the massive volume of seats booked was the primary reason I did not think Cathay would honour this deal.
But luckily for those who booked, they did!
Ben shared some ExpertFlyer stats showing that on some days almost every single first class seat on certain routes has already been sold, nine months in advance.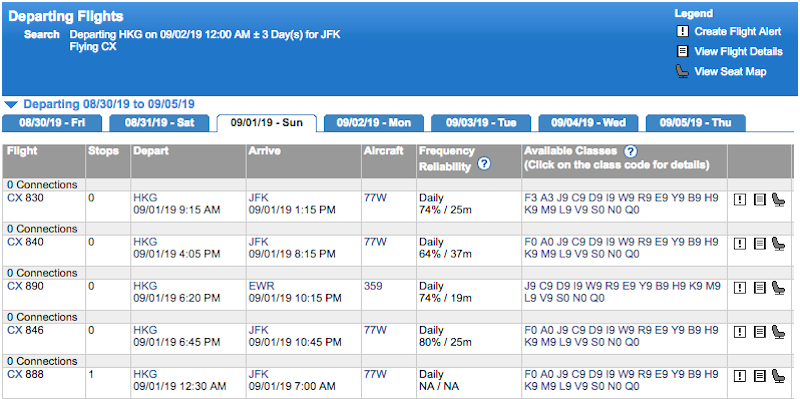 A consequence of this is that I predict there will be far less premium award availability to/from North America in 2019, especially in first class.
Cathay does reliably release unsold revenue seats as awards last minute and you may be planning on using this long standing trick to use miles to either get to Vietnam to commence your journey, or from Vietnam and the end of the journey.
But think about it — if there are no unsold revenue seats last minute, there won't be any last minute awards.
There are only so many seats in the cabin of each plane and once they're full, they're full.
So if you were planning on using miles to book positioning flights I'd check ExpertFlyer right now — you may be shocked at how full some of these flights already are!
Of course you can use miles on other carriers that were not part of this mistake fare, as their inventory shouldn't have changed.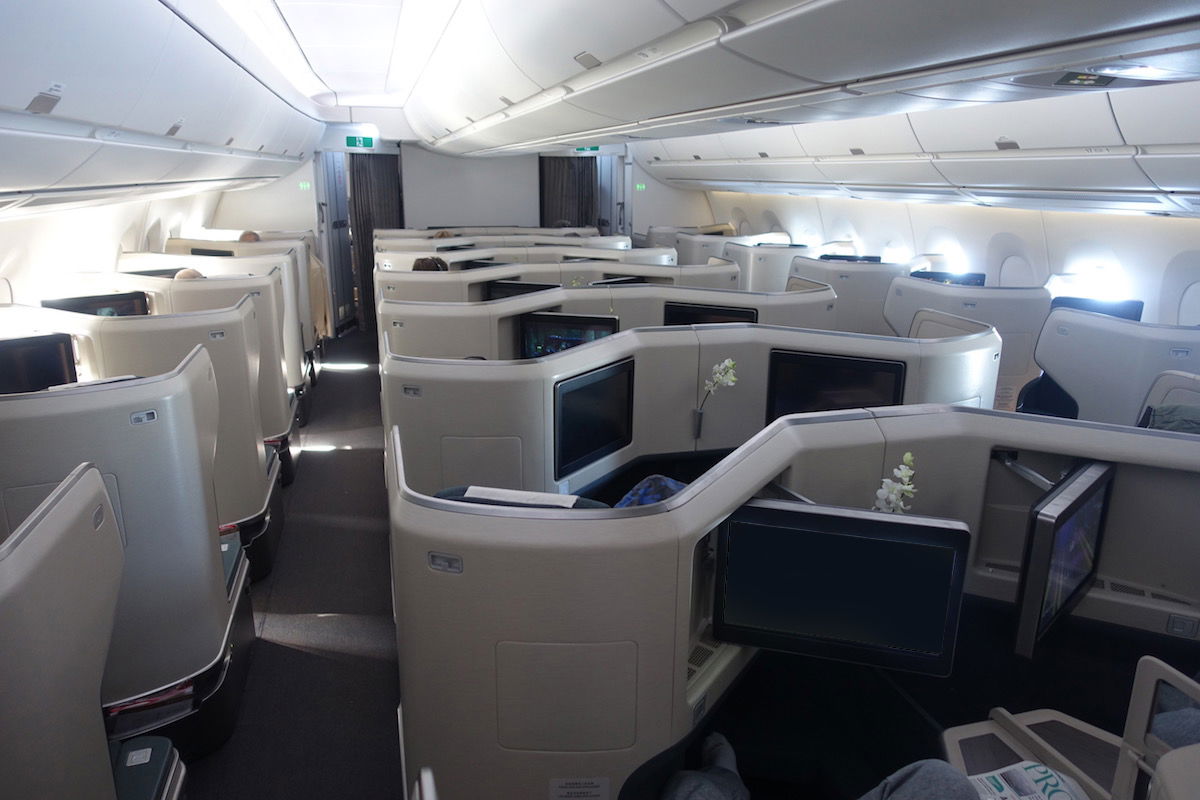 6. Where to credit the flights
There is no first class between Vietnam and Hong Kong, so this leg will be in business class — Cathay Pacific flies on its own 'metal' to Ho Chi Minh City, but to Hanoi and Da Nang, their regional subsidiary, Cathay Dragon, operates the route, either with a Cathay Dragon 'KA' flight number, or a Cathay Pacific 'CX' flight number (operated by Cathay Dragon).
And I've seen some itineraries where the first leg from Vietnam to Hong Kong is operated by Vietnam Airlines, again with a CX flight number.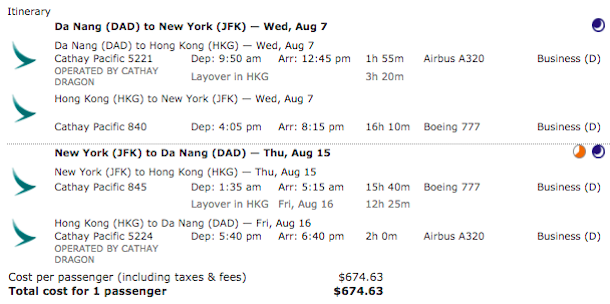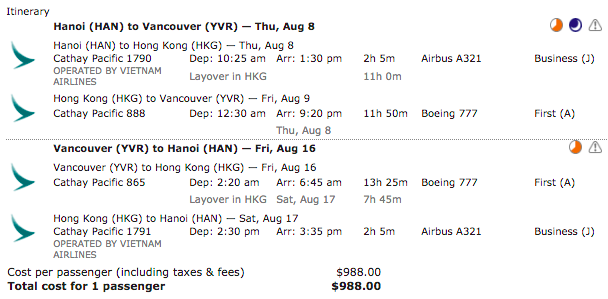 The reason this clarification is important is because of where you should credit the flights.
Cathay Pacific (and Cathay Dragon) are members of the oneworld alliance, so if all legs are operated by Cathay Pacific or Cathay Dragon, you could credit to oneworld programs like American Airlines AAdvantage, as well as British Airways Executive Club, Japan Airlines Mileage Bank, etc.
The business class legs should be fare class 'D,' earning 125% redeemable base miles in most oneworld programs. The first class legs (if you booked first class), should be fare class 'A,' earning only a measly 150% redeemable miles in most oneworld programs. The best resource for checking out where to credit flights is always wheretocredit.com.
So for this reason, for first class especially, I hesitate to recommend crediting to a oneworld program unless building status is more important than earning miles in which case consider crediting to AA.
The good news is that you can also credit Cathay Pacific operated flights to Alaska Mileage Plan, where the redeemable miles are far more generous. For business class you'll earn a much better 225% redeemable miles, and for first class a massive 350% redeemable miles.
This is in addition to any elite bonuses, as well as elite qualifying miles — 125% for business class and 150% for first class.
Now the big caveat to crediting to Alaska is that you cannot credit the short haul Vietnam to Hong Kong and vice versa flights if they are operated by Cathay Dragon or Vietnam Airlines, even if they have a CX flight number.
You can credit these short flights to a separate program if theyre ineglible for Alaska — say a oneworld program for Cathay Dragon or a SkyTeam program for Vietnam Airlines. You would need to check the SkyTeam program credits VN operated flights with a CX flight number, assuming that's what you have booked.
Fortunately few readers have pointed out that CX.com allows you to input a loyalty number for each flight which is an awesome feature so you can credit different flights on a single itinerary to different programs.
Just triple check each boarding pass has the correct number/program before boarding and correct it at the gate if it isn't!
And now we've covered all the boring bits…
7. Choose your Hong Kong lounge adventure!
HKG is probably the best oneworld terminal in the world for lounges and you have plenty to choose from.
Check out some of Ben's Hong Kong lounge reviews to start planning which lounge or lounges you are going to hit up on your mistake fare.
You'll have access to all oneworld lounges with a first class ticket (both ways), as well as access to all oneworld business class lounges with a business class ticket (again, both ways).
I'm personally a very big fan of the Qantas lounge and Pier First Class lounges.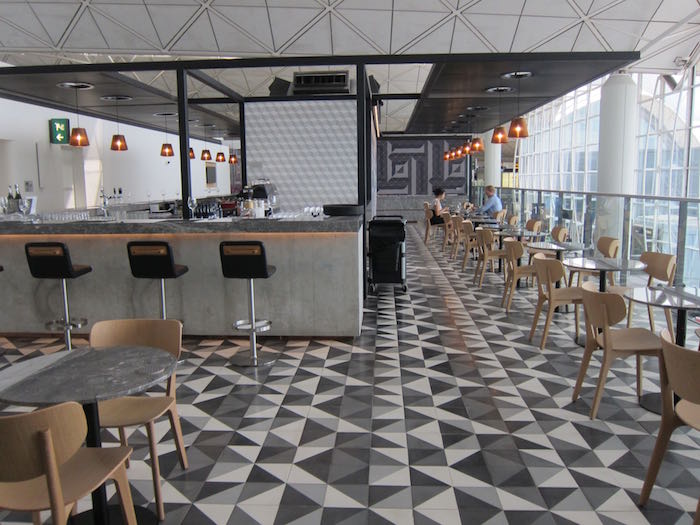 Note that if you're arriving in Cathay Pacific first class and connecting same day to a Cathay Pacific or Cathay Dragon flight to Vietnam, you could access the first class lounges. You couldn't do this, however, if your connection isn't the same day, or if you're flying Vietnam Airlines for the last leg, even with a CX flight number
Bottom line
Congratulations to everyone who booked this fare — I trust you'll have a fantastic trip (or trips as some of you seemed to book plenty!).
Keep in mind the points above and have a great time.
Which route did you book?