For years JetBlue has been talking about potentially launching transatlantic flights. Recently they even revealed that if they were to start transatlantic flights, Boston to London would most likely be the first route that they operate. That makes sense, given that Boston is a hub for them, and it's also one of the shortest transatlantic flights out there.
The A321LR & Europe question
JetBlue has two decisions to make here, and they're largely connected, but not completely.
JetBlue's existing A321s should already have the range to operate some transatlantic flights, though there's no way they'd start Europe service with those planes.
In 2019 JetBlue will take delivery of their first A321neo, which is a longer range and more fuel efficient version of the A321.
The airline has the option to convert some of their A321neo orders into A321LR orders, with the "LR" standing for "long range."
Generally speaking:
The A321neo could operate flights between the US and Europe, though it's unlikely that JetBlue would launch service with these planes
Rather it seems that JetBlue would only fly to Europe if they decide on ordering the A321LR
The latest on JetBlue's A321LR order
So, when will JetBlue make a decision about whether or not they get the A321LR?
JetBlue's CEO sent employees a note for the new year, in which he says that JetBlue will decide on the A321LR in 2019. Here's what he wrote regarding this:
In 2019 we will announce our decision on the Long Range version of the the A321. This aircraft could open up new and exciting markets for us. Our network strategy is all about strengthening our focus cities and in order to fly to some of the top unserved destinations from Boston and New York (like London), we need a longer range aircraft. In the meantime, we are very eager to welcome our first A321neo (new engine option) aircraft later in 2019, which will be great for operating more efficiently.
As you can see, he's suggesting that if they're going to fly to Europe, they're going to do so with A321LRs. And they'll make that decision this year.
Even if JetBlue were to decide to swap some of their A321neo orders for A321LRs, you can expect that it would be at least a couple of years before these planes are delivered, since swapping an aircraft order is a bit more complicated than swapping veggies for cheese fries at a restaurant.
So I think it's safe to say that it will be 2020 at the earliest when JetBlue starts flying to Europe, if they do indeed choose to take that path. And that's optimistic.
Bottom line
Back in the day I feel like JetBlue was really disruptive in the US market, though that hasn't been the case as much the past few years, and this decision is no exception.
In fairness, they're not quite in the position they used to be, and increasingly they're facing similar challenges to other airlines.
If I had to guess, I'd say that JetBlue probably won't follow through with the A321LR order, and will instead stick with A321neos. So I don't think Europe service will actually happen. That's purely speculation on my part, based on how conservative the airline has become.
The airline is already making major changes as they have ordered A220s, and I just don't see them changing so many things at once.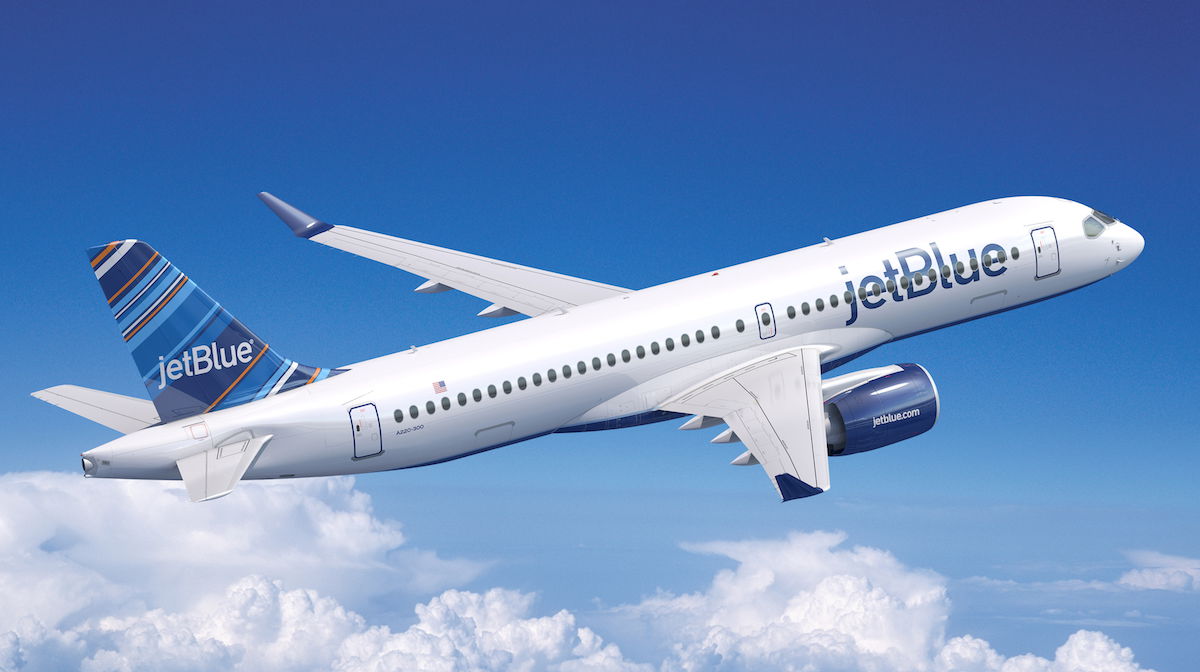 That's sort of a shame. JetBlue's CEO has also expressed concern regarding being able to compete internationally, given the mega joint ventures out there.
Do you think JetBlue will order A321LRs, and follow through with Europe service?
(Tip of the hat to Wandering Aramean)