Singapore Airlines' KrisFlyer program is the best program for booking Singapore Airlines first & business class awards, given that the airline doesn't release premium cabin long haul award space to most partner frequent flyer programs. Fortunately KrisFlyer miles are easy to come by, as the program partners with all major transferable points currencies.
The KrisFlyer program has a unique waitlisting feature, whereby you can waitlist an award ticket if there's not currently award availability. In this post I wanted to take a closer look at how that works.
How Singapore KrisFlyer award waitlisting works
With the Singapore Airlines KrisFlyer waitlist option, you can waitlist award tickets for flights that don't currently have any award availability. Here are the basic things to be aware of:
Award waitlisting only works for travel on Singapore Airlines, and not for travel on partner airlines
You have to waitlist awards at least three weeks before departure, because at that point the waitlist closes
You'll be informed of the outcome of the waitlist at least 14 days before departure; that's to say that starting within 14 days of departure, a waitlist can't clear anymore
Award waitlisting is possible for all classes of service, including Suites, first class, business class, premium economy, and economy
You need enough miles in your KrisFlyer account to cover the cost of the waitlisted award; the miles won't be deducted until the waitlist clears and you confirm it, but you do need however many miles would be required
Singapore has two award types — Saver and Advantage — and in some cases only one type of award can be waitlisted, while on some flights you can't even be added to the waitlist
You can waitlist for multiple flights; you only need enough miles for the most expensive flight you're waitlisting, so if you waitlist five flights, you only need enough miles in your account for whatever the most expensive waitlist is
You'll receive an email in the event that your waitlist clears, and then you'll have a certain amount of time to confirm the upgrade (the timeline varies, though generally expect you'll have around one day)
You can always cancel a waitlisted flight, and even if it clears, you don't have to confirm it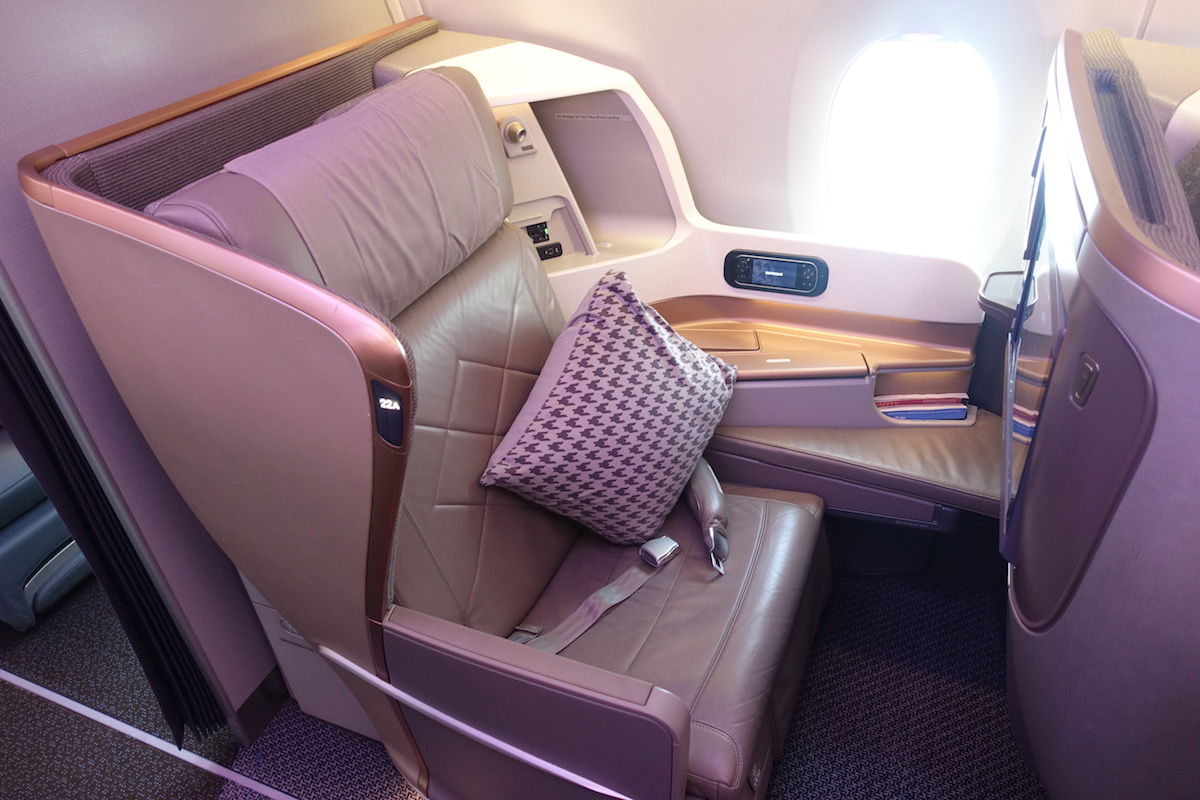 How do you waitlist Singapore KrisFlyer awards?
The process of waitlisting Singapore KrisFlyer awards couldn't be much easier. When you log into your Singapore KrisFlyer account, just search for award availability as you usually would. If a flight doesn't have confirmable award availability, you may find that it has a waitlist option.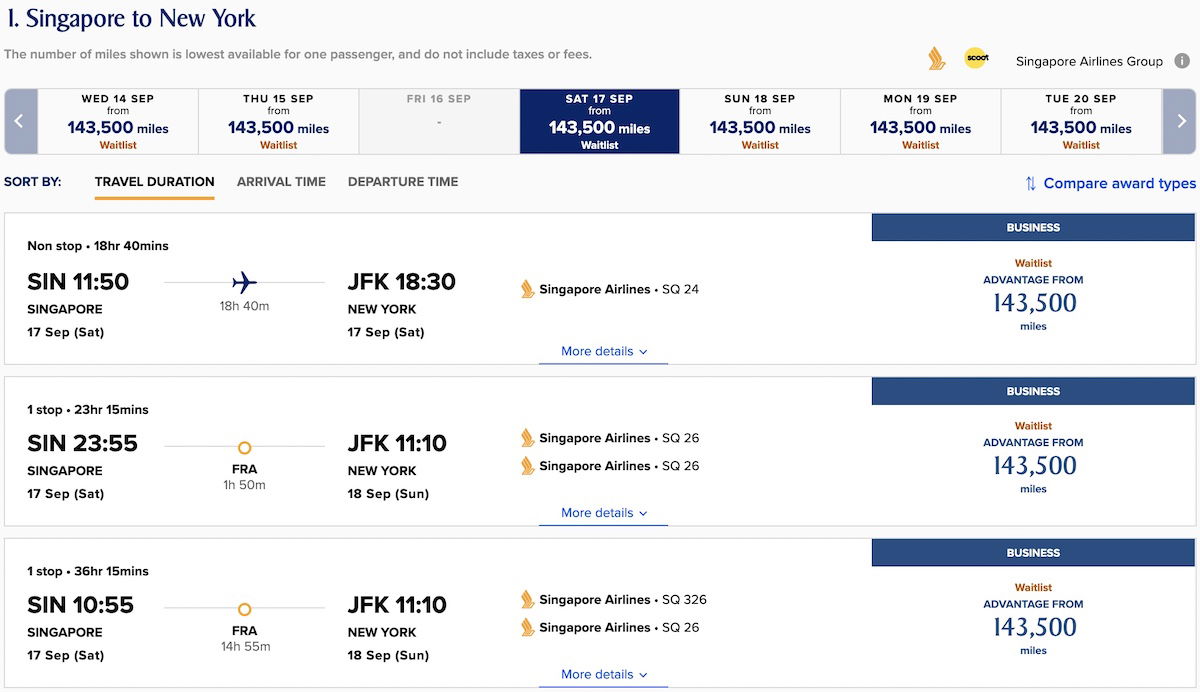 If that's the case, you'll basically just go through the booking process as you usually would, though you won't have to provide credit card details. You'll then get confirmation of your waitlist, and you'll automatically be informed if your waitlist clears.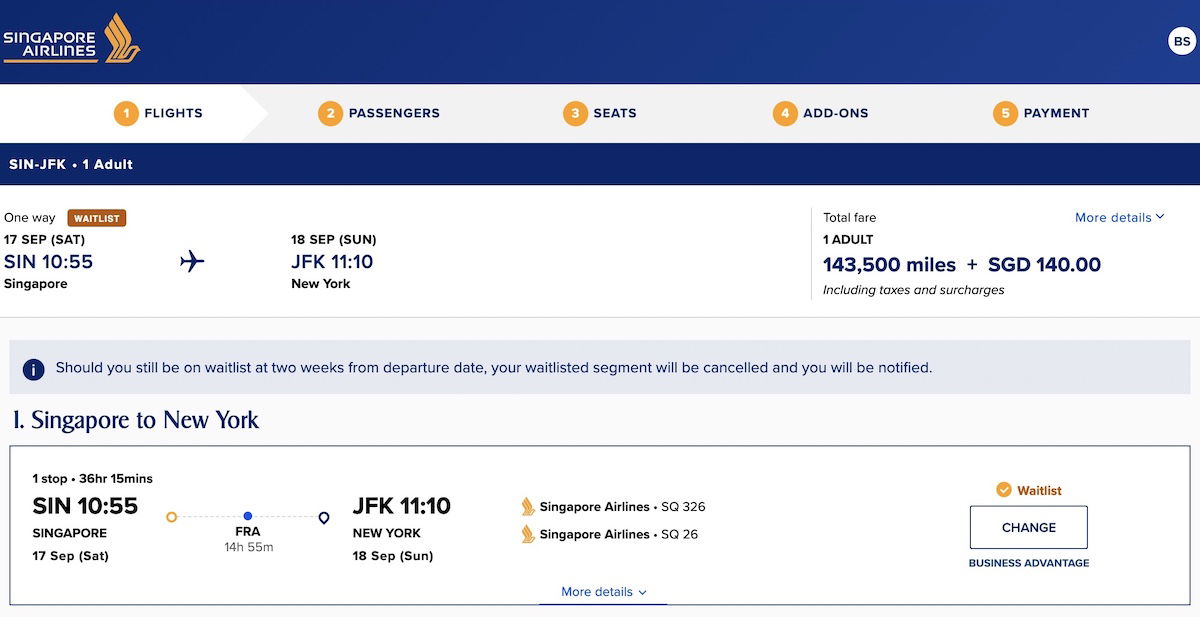 How often do waitlisted Singapore KrisFlyer awards clear?
While it's nice that Singapore Airlines lets you waitlist awards, don't count on them clearing. First of all, let me note that the process is supposed to be automated, which is to say that you don't need to do anything to make sure the award is waitlisted correctly.
Some report calling Singapore Airlines to follow up and have it manually reviewed, though I wouldn't count on that having an impact. Back in the day Singapore Airlines PPS Club members sometimes had luck with this, but even that seems to be rare nowadays.
Until 2019, Singapore Airlines waitlisted awards could clear all the way up until the day of departure. At the time they cleared pretty regularly, since the airline was often willing to release unsold seats to award passengers. However, with waitlists now clearing or being canceled two weeks before departure, people aren't having the same luck (after all, lots of seats are sold within two weeks of departure).
By all means waitlist yourself on several flights, but don't count on the waitlist clearing. Think of it more in the sense that if the airline were to release more award seats on a flight, you'd have first dibs for those seats. Singapore isn't especially generous with last minute award availability, so make of those odds what you will.
In general I'd say your odds are best in economy, premium economy, and business class, given the number of seats. Nowadays it's extremely rare for waitlists to clear for Suites and first class. Why?
More often than not I find that these cabins just naturally sell out, and a couple of weeks before departure you'll have at most one or two unsold seats. Tthe odds of the airline wanting to clear an award at that point are pretty low, especially since many premium cabin seats are booked within a couple of weeks of departure.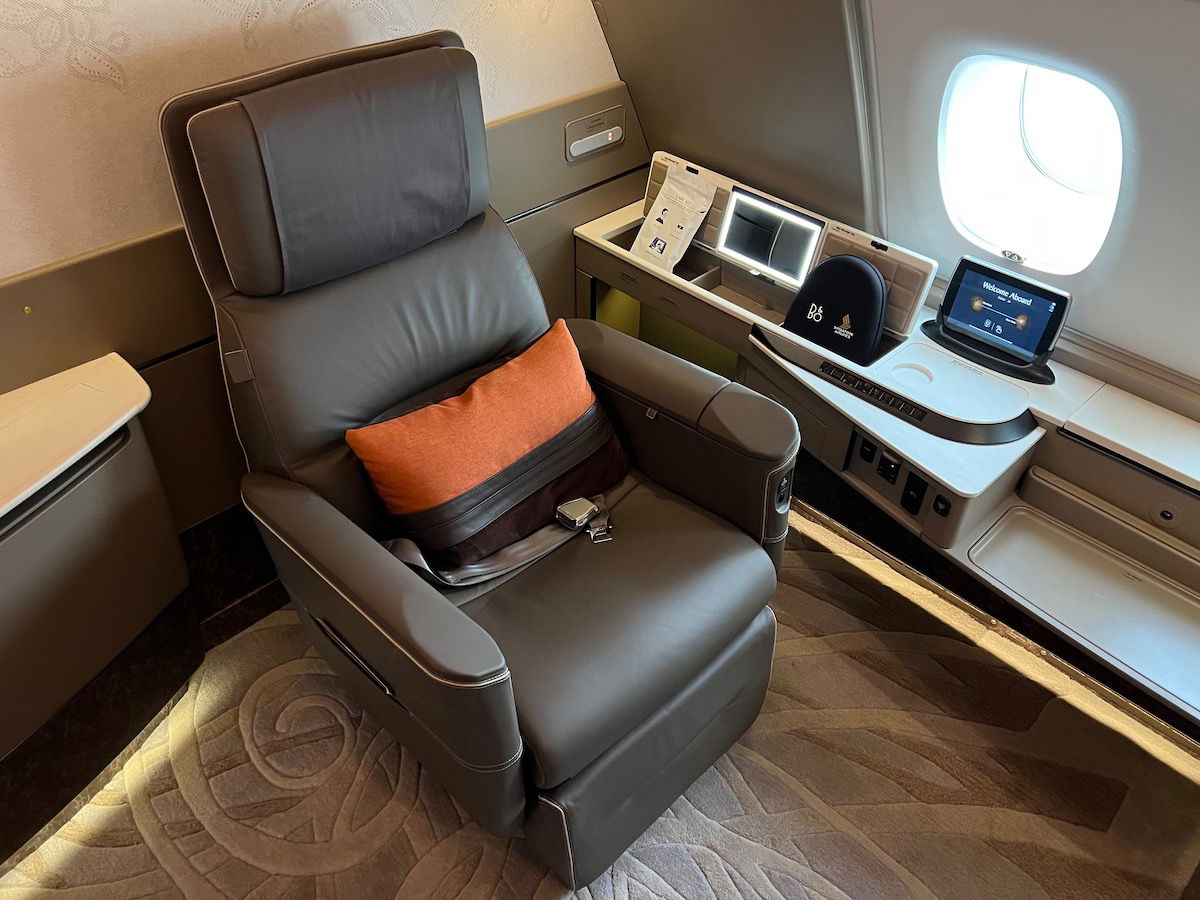 Bottom line
Singapore Airlines KrisFlyer allows award waitlists, whereby you can request awards on a flight that doesn't have any available awards. This can be done directly online, and the request has to be made at least three weeks before departure, while the waitlist would clear at least two weeks before departure (at which point the request is canceled).
While I appreciate the concept behind this, unfortunately don't expect award waitlists to clear, especially if wanting to travel in Suites or first class.
If you've waitlisted a Singapore KrisFlyer award, what was your experience like?