I returned to the US from Mexico City earlier in the week, though unfortunately caught a nasty cold on my last day in Mexico, and have been sick ever since. This got in the way of an exciting review trip that I had planned for this past week, which I canceled since I just wasn't in a state to take it. I'm working on rescheduling it now, and am also planning some more travel for early January, as I realize there are lots of product reviews I have to catch up on.
On the miles and points front, this week we saw some amazing business class fare sales, we learned the details of Lufthansa's new revenue based Miles & More program, Chase revealed their first quarter 2018 bonus categories, and much more.
With that out of the way, here's a recap of this week on the blog:
Featured Stories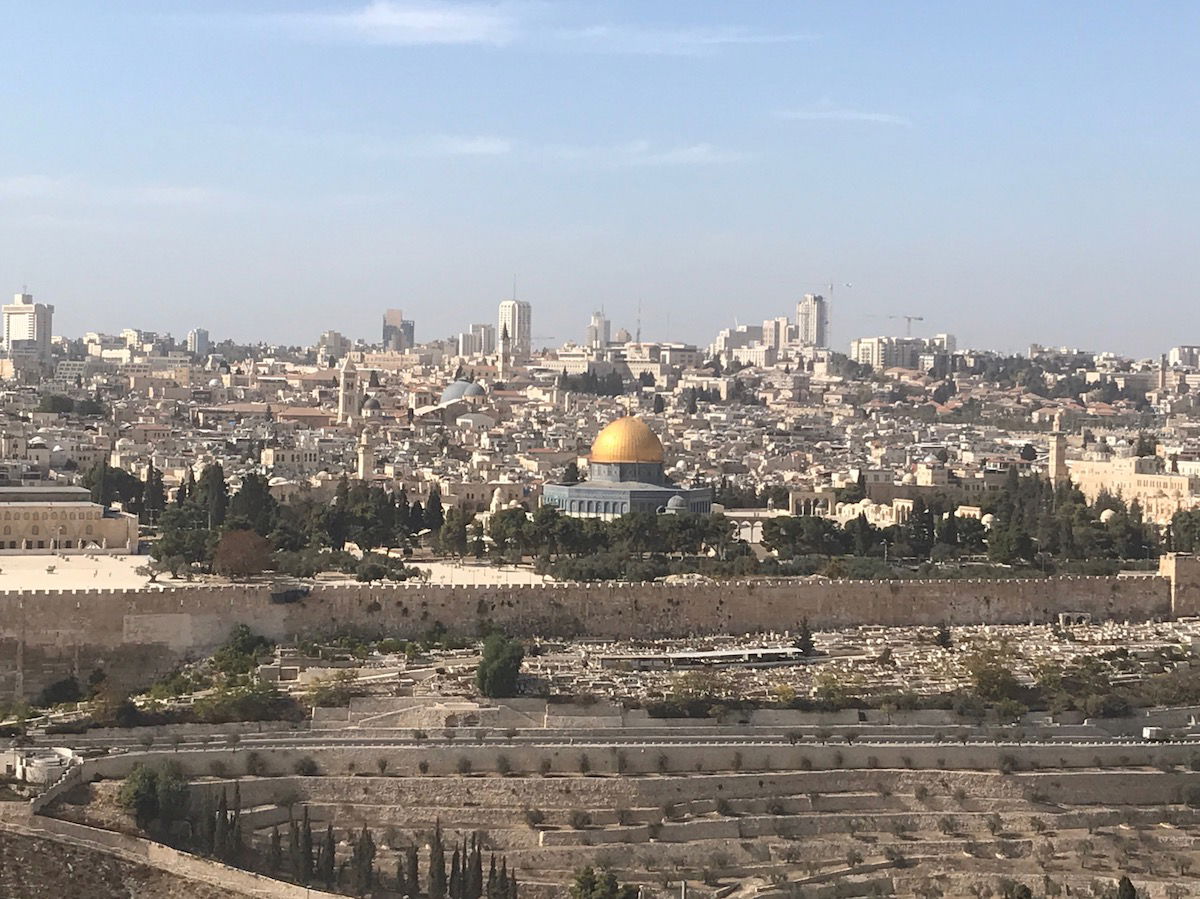 It's not often that I write about destinations, though since I spent a week on the ground in Israel I wanted to briefly share my thoughts. This is easily one of the most incredible trips I've taken, and I'm so fortunate to have been able to share the experience with both of my parents. You never know how many more opportunities you'll have to travel with loved ones, so this is a memory I'll always cherish.
So here are some general thoughts, in no particular order.
---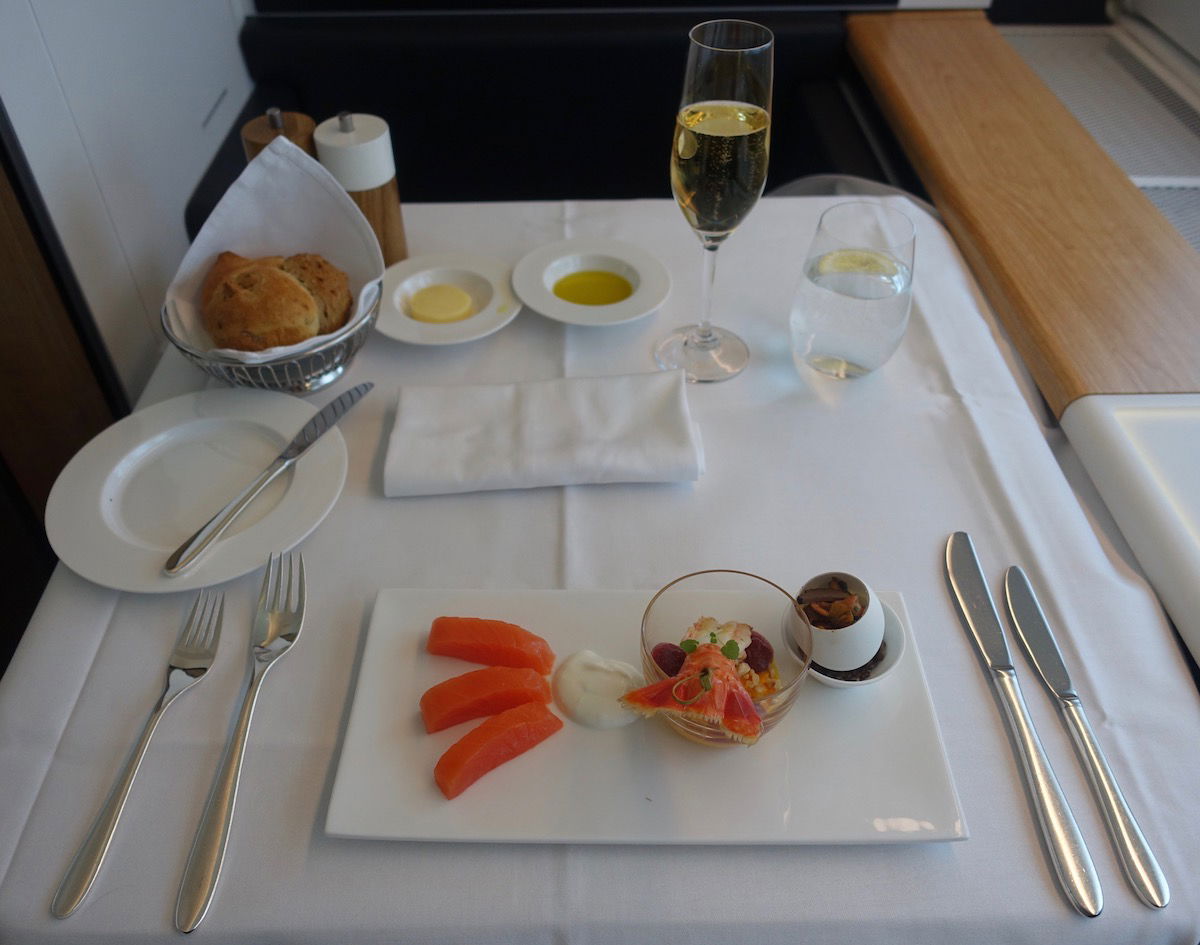 Over two weeks ago there was a brief period where Swiss first class award availability was bookable using Star Alliance miles. While Swiss has generally restricted first class awards to Miles & More elite members since 2013, this isn't the first time since then that they've released space, and the precedent was certainly that they'd honor such tickets (I flew Swiss first class from Zurich to Los Angeles a bit over a year ago under similar circumstances).
However, for whatever reason this time around Swiss decided they didn't want to honor the tickets.
I don't blame Aeroplan for the mistake, and certainly don't plan on pursuing any sort of action against them. I have filed a DOT complaint, with the goal of seeing what Swiss has to say about this.
But I do have a major bone to pick with how Aeroplan has handled this situation.
---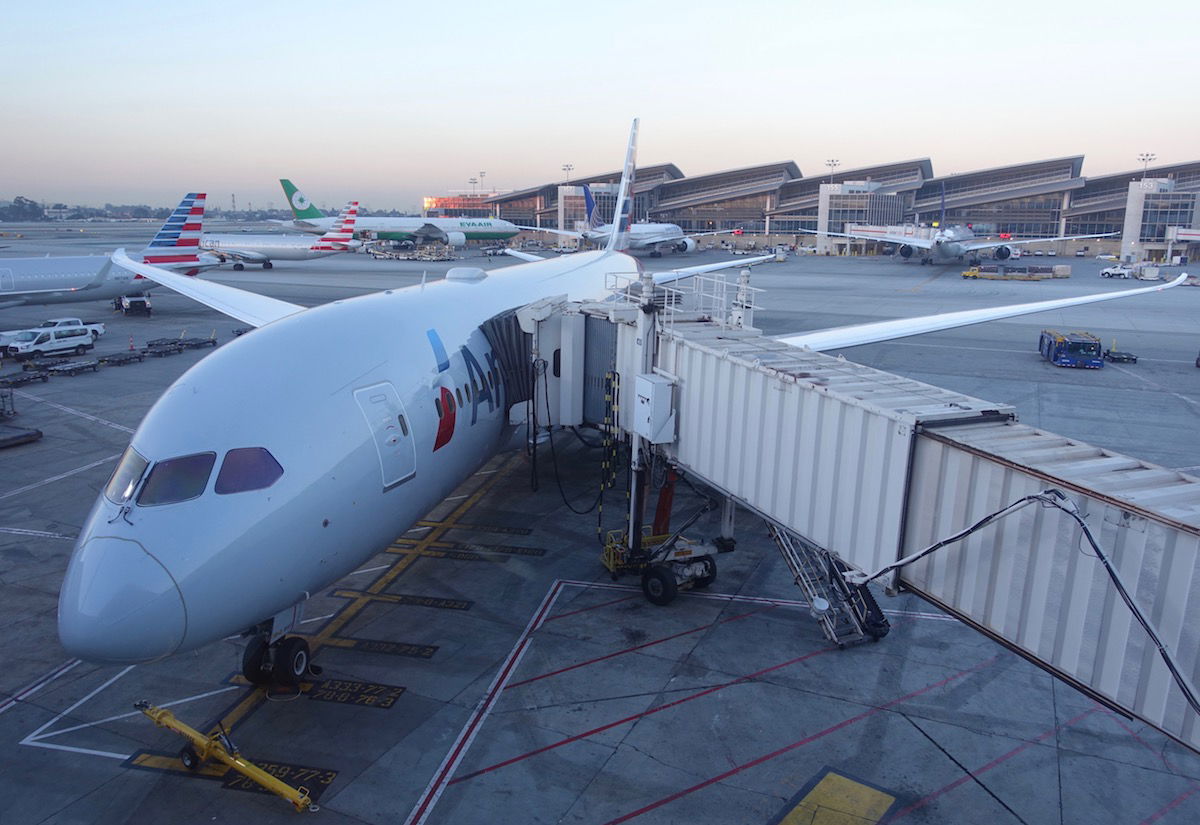 There are a lot of things to keep in mind as the end of the year is approaching, and one of those is that the annual airline fee credit on your American Express cards will be expiring soon, given that they're awarded on a calendar year basis.
If you have one of the cards you'll want to use the credit ASAP.
If you don't yet have one or all of these cards, it's not too late to apply and still receive a credit for 2017, which will get you a huge return in a short period of time.
---

TIPS: Earning Miles & Promos
Today Only: INSANE Royal Jordanian Business Class Sale
Leaked: Starwood's First Quarter 2018 Promotion
Register Now For The Chase Freedom First Quarter 2018 Bonus Category
British Airways Visa 10% Discount Extended Through 2018!
Amex Offers: Spend $300+ At Marriott, Earn 4,000 Bonus Amex Points
Amazing Deal: $1,100 Roundtrip Aeromexico Business Class Tickets From New York To Santiago
It's Not Too Late To Get Your 2017 Amex Airline Fee Credits
Chase Freedom Q1 2018 5x Points Bonus Category Revealed
Reminder: You Can Still Buy Starpoints (And Airline Miles) For 35% Off
Two Days Only: JetBlue Is Offering 15% Off Flights
Free Gogo Passes & Other Gifts For Google Fi Subscribers
Earn Alaska, Delta, And United Bonus Miles For Holiday Shopping
Claim 1,000 Free Marriott Rewards Points!
How To Score A Cash Upgrade To Alaska First Class
TRICKS: Redeeming Miles
Singapore KrisFlyer Increases Award Ticket Change & Redeposit Fees
ANA Suspends Mileage Redemptions On Etihad
Delta Is Offering Discounted Business Class Award Tickets To Europe
World of Hyatt Announces Hotel Category Changes
Business Class Between The US & Africa Starting At 25,000 Miles One-Way
One Of My Best Economy Class Award Redemptions Ever
TRAVEL With Ben (Lucky)
Armchair CEO: American Should Be More Aggressive About A321T First Class Upgrades
How I'm Using American's New Upgrade Priority To My Advantage
Dear Aeroplan: Is Anyone There?
My New Favorite Priority Pass Lounge (With A La Carte Dining & Massages)!
REVIEWS & Trip Reports
Review: New American Flagship Lounge LAX
Review: Premier Inn London Heathrow Terminal 4
Review: Aspire Lounge London Heathrow Terminal 5
Review: Aer Lingus Lounge Dublin Airport
Review: EL AL First Class 777 Tel Aviv To London
Review: EL AL Business Class Lounge Tel Aviv Airport
Review: Singapore Changi New Terminal 4 Arrivals Process
My Incredible Week Visiting Israel
Review: EL AL First Class Lounge Tel Aviv Airport
Review: Sheraton Tel Aviv
Review: New Icelandair Saga Lounge Keflavik Airport
Emirates Vs. Etihad Vs. Qatar – Who Has The Best Economy Class?
NEWS & Updates
Planning To Visit DC In The Next Couple Years? Expect Traffic At The Airport
Singapore Airlines Unbundles Fares, Starts Charging For Seat Assignments
Audio: Royal Jordanian Pilot Gets VERY Political While Flying Over Jerusalem
Meridiana Is Launching New Routes To The US With Qatar Airways Planes
Delta & Virgin Atlantic's Peculiar Christmas Video
Must-See: British Airways' Christmas Surprise For A 12 Year Old Boy With Cerebral Palsy
Qatar Airways' Next A380 Destination Is… Perth?!
Qantas Is Launching Melbourne To San Francisco Flights In 2018
Delta Orders 100 Airbus A321neo Aircraft
British Airways & China Southern's Interesting New Codeshare Agreement
American & WestJet Are Cutting Ties As Of July 2018
Video: Woman Dangles From Cables For Hours At Bangkok Airport
It's Official: United Is Adding Flights To Tahiti As Of October 30, 2018
United Is Announcing A New International Route Out Of SFO Tomorrow (To Tahiti?)
Le Parker Meridien New York & Palm Springs Are Leaving Starwood
Niki (Austrian Airberlin Subsidiary) Is Going Out Of Business Tomorrow
Cathay Pacific Is Adding Flights To Washington Dulles In 2018
American's New LAX Flagship Lounge Is Now Open
An A380 "Drew" A Christmas Tree In The Sky Over Europe
Uber Accidentally Charged A Man $14,000+ For A 20 Minute (Non-Surge) Ride
Silvercar Is Expanding To Salt Lake City In 2018
Malaysia Airlines Backtracks, Won't Retire A380s After All
Fairmont President's Club Is Being Discontinued In July 2018
WestJet's 2017 Christmas Miracle Video
The Current Starwood Amex Is Here To Stay (Sort Of)!
Lufthansa's Miles & More Program Is Going Revenue Based As Of March 2018
French Blue Flying From Paris To San Francisco To Tahiti In 2018
Eurowings Is Introducing A Real Business Class Product
Etihad Is Now Selling First Class Pajamas In Economy
Casey Neistat's Emirates New First Class Video
Casey Neistat Flies Emirates' New First Class
American Express Is Eliminating Signature Requirements Globally
Malaysia Airlines Is Adding A350 Flights To Tokyo & Auckland
An Emirates A380 Had A Dangerously Low Approach At JFK
Chase Hired A New Executive To Run The Sapphire Reserve Card
---
I hope everyone has a great rest of the weekend!