At the beginning of November it was announced that the Air France-KLM FlyingBlue program will be going revenue based as of April 1, 2018. This follows the trend set by US airlines, though made FlyingBlue the first global European loyalty program to go revenue based.
I don't really get what European airlines are trying to accomplish by having revenue based programs, given that they already award only 25% miles for many discounted economy fares. For example, here are the current Lufthansa Miles & More earnings rates, which vary from 25% to 300%: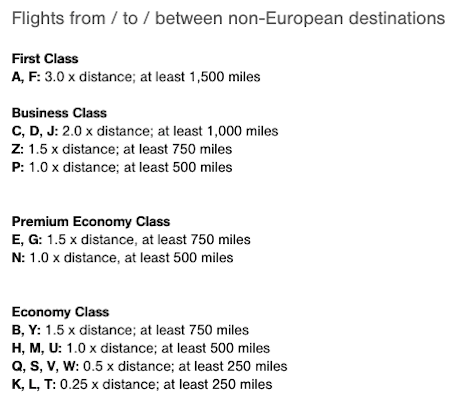 In the US many programs went revenue based since the norm was to award 100% miles for all economy tickets, while in the case of Europe, airlines already awarded just 25% miles for cheap economy tickets, which has the same effect as introducing a revenue based frequent flyer program.
Well, it looks like FlyingBlue isn't the only program going revenue based. It has just been announced that Lufthansa's Miles & More program will be going revenue based as of March 12, 2018. The program is potentially even less rewarding than the new FlyingBlue program.
Details of the new revenue based Miles & More program
Miles & More members will earn four miles per Euro spent on base fares and carrier imposed surcharges when traveling on Lufthansa Group airlines (Lufthansa, Swiss, Austrian, Eurowings, and Brussels).
Under the new Miles & More program, Frequent Traveler, Senator, and HON Circle members will earn a total of six miles per Euro spent on flights operated by Lufthansa, Swiss, Austrian, United, Air Canada, LOT Polish, Croatia, Adria, and Air Dolomiti. So that translates to a 50% mileage bonus. Meanwhile for travel on Eurowings, Brussels, and other Miles & More partner airlines, members will earn a total of five miles per Euro spent.
On the surface it seems unusual to give the same elite mileage bonus to your lowest and highest tier elite members, but this is something Miles & More even does under the current program (meanwhile at FlyingBlue, Platinum members earn significantly more miles than Silver members).
This new earnings structure applies whenever you make a booking through a Lufthansa Group airline, while if you book through another airline you'd earn miles based on the distance flown, since they don't necessarily have access to fare information on those tickets. Interestingly they're maintaining the current mileage earning rates for people booking through other channels, so you should still be able to earn miles under the current system if you'd like to.
As of now these are the only changes that Lufthansa has announced. When FlyingBlue changes were made they tried to market the new program as being a positive, as giving member more flexibility, etc. However, in reality Miles & More is just changing the earnings side of things, but hasn't yet announced any changes in redemption rates, elite benefits, etc.
I imagine that revenue based redemptions are next, along with a devaluation to elite benefits.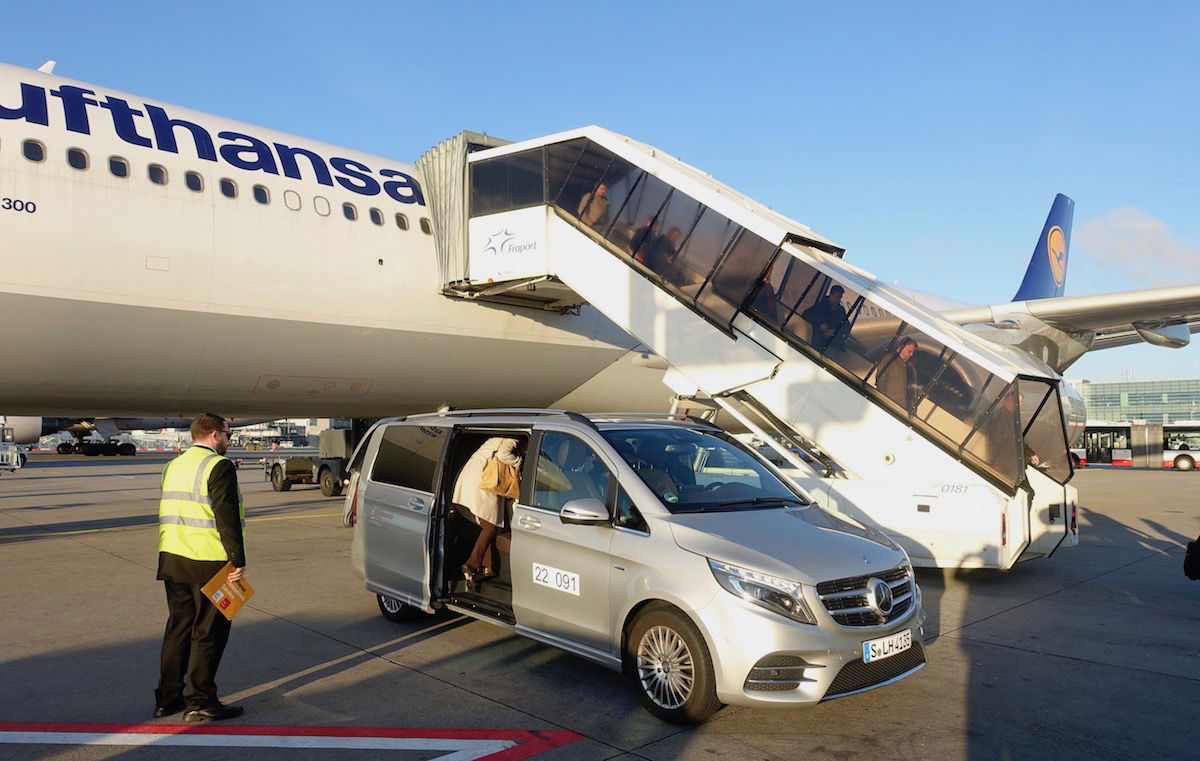 Bottom line
While I hate seeing programs go revenue based, the truth is that this shouldn't have that much of an impact for most travelers, given that Miles & More was already a pretty stingy program. In other words, if you're on a cheap economy it's unlikely that there will be a huge difference between earning 25% miles and earning four miles per Euro spent.
To give one example, a 400EUR economy ticket from Frankfurt to New York roundtrip covers a distance of 7,714 miles. Under the old system you'd earn 1,928 miles, while under the new system you'd earn 1,600 miles. This isn't nearly as drastic of a difference as when US airlines went from offering 100% mileage on discounted economy tickets to offering just five miles per dollar spent.
So while I don't love this trend in general, objectively I don't think that many people are going to be earning substantially fewer miles than before. That's also why I don't really get what their motivation is here…
What do you make of the new revenue based Miles & More program?
(Tip of the hat to YHBU)