The South China Morning Post is reporting that Cathay Pacific intends to add flights between Hong Kong and Washington Dulles in 2018. An official announcement is expected next week, but several sources have confirmed that this is accurate. The route will be flown by an Airbus A350-900, and it will represent the longest route for Cathay Pacific, and also the longest route out of Hong Kong.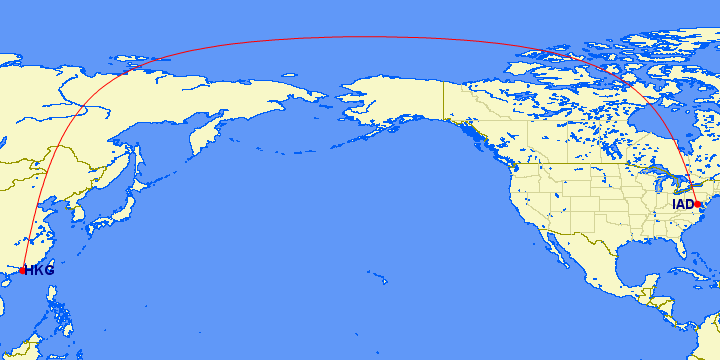 Currently Cathay Pacific's US destinations include Boston, Chicago, Los Angeles, New York, Newark, and San Francisco. The Hong Kong to Washington Dulles flight covers a distance of 8,154 miles, making it just under 100 miles longer than Cathay Pacific's current longest flight, from Hong Kong to New York.
Washington Dulles is an interesting choice for Cathay Pacific. On one hand, they'll have virtually no connecting traffic, as Dulles is a United hub, and Cathay Pacific is in oneworld. It's interesting that United never operated a flight from Dulles to Hong Kong, and that Cathay Pacific is beating them to the punch there (especially as a lot of government contracts require flying US airlines).
So I guess Cathay Pacific sees enough potential in terms of traffic originating in Washington to make the route work.
Back in 2013, Cathay Pacific had people guess which new route they'll launch to the US, with the choices being Boston, Miami, Newark, or Seattle. They ended up launching flights to both Boston and Newark eventually, so my guess was always that Seattle would be one of their next US routes, especially given their partnership with Alaska Airlines, and the fact that it's the closest mainland US gateway to Asia.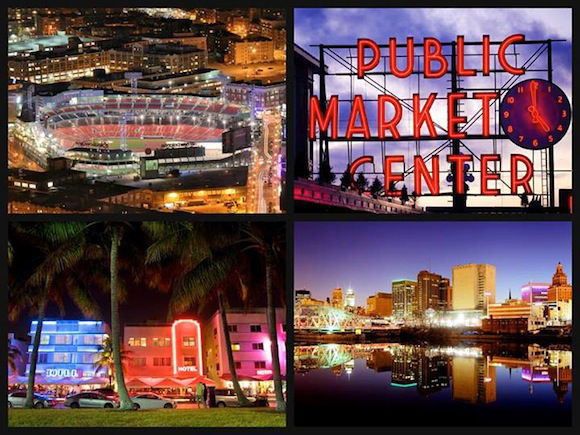 So this route does seem a bit out of left field, and I'm curious to see how it goes.
Cathay Pacific's A350-900s feature 38 business class seats, 28 premium economy seats, and 214 economy seats. Business class is a bit better than on the 777-300ERs, though it's sad that these planes don't have first class.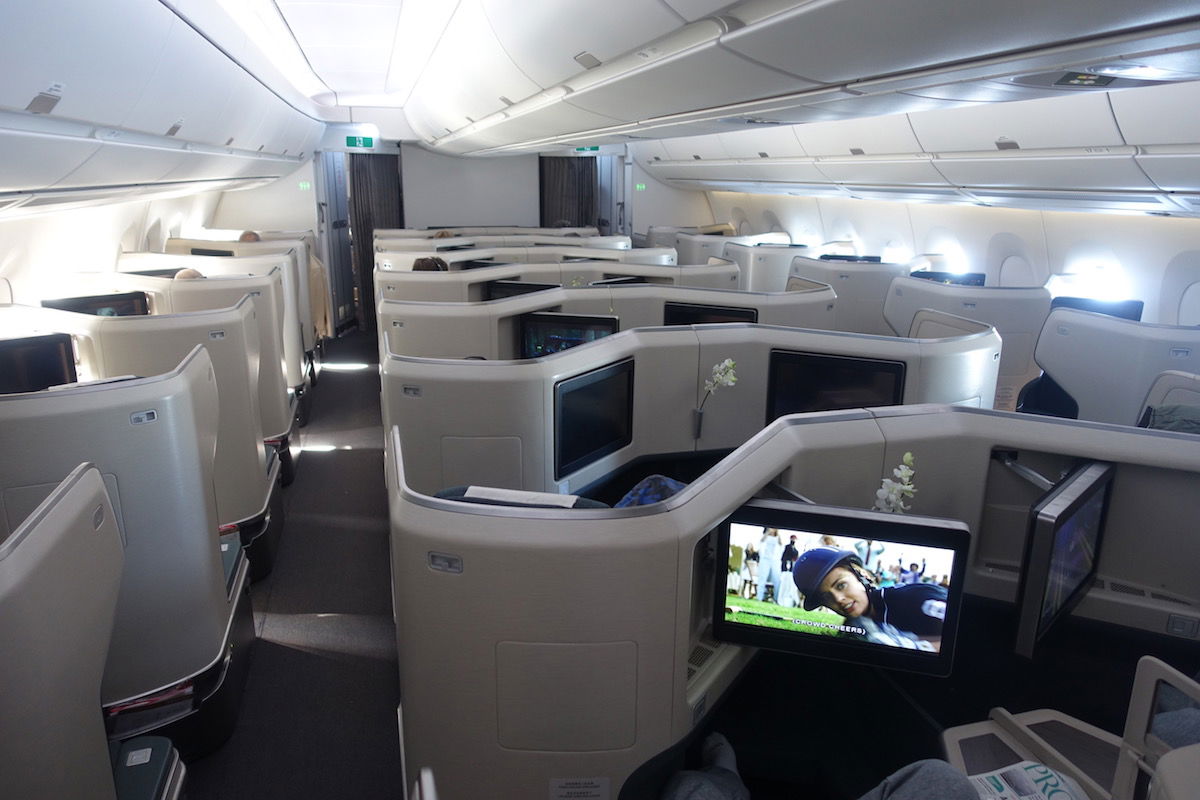 What do you make of Cathay Pacific's decision to add flights to Washington Dulles?