Earlier I wrote about how Singapore KrisFlyer is increasing their fees for changing and redepositing award tickets as of March 2018. However, that's not the only change that Singapore Airlines announced today. Actually, the other change will impact a lot more people.
The much more significant change is that Singapore Airlines is introducing new fare bundles as of January 20, 2018. Singapore Airlines is arguably one of the most full service airlines in the world, though it's not surprising to see them matching the competition and better segmenting the market. Singapore Airlines describes these three distinct fare types as offering the "combination of fares, privileges and flexibility that best meets your requirements, so you'll only pay for exactly what you want."
That's exactly how Norwegian and WOW Air describe their product offering, though the good news is that Singapore Airlines' changes aren't as radical.
First let's take a look at the charts they've published for the fares for each cabin, and then we'll talk about what has changed.
Here are the economy fares, which include Lite, Standard, and Flexi: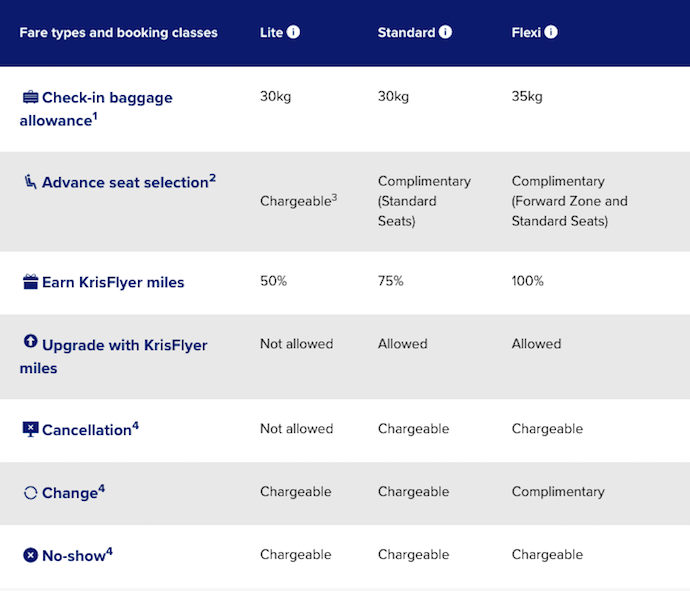 Here are the premium economy fares, which only include Standard and Flexi: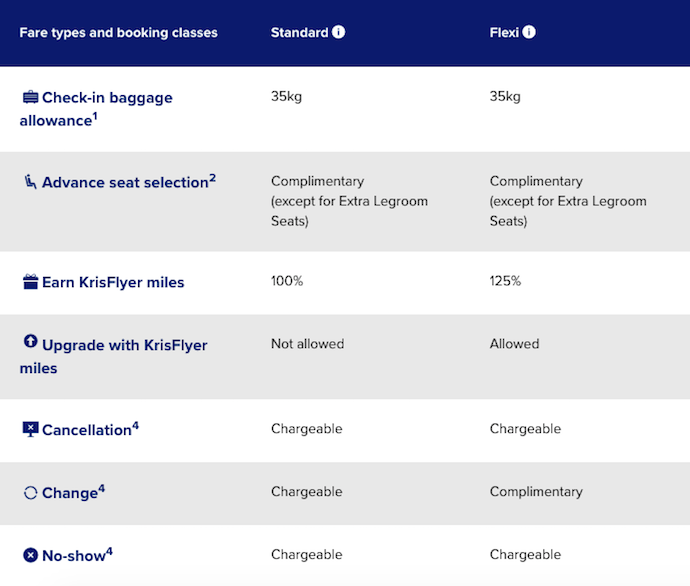 Here are the business class fares, which include Lite, Standard, and Flexi: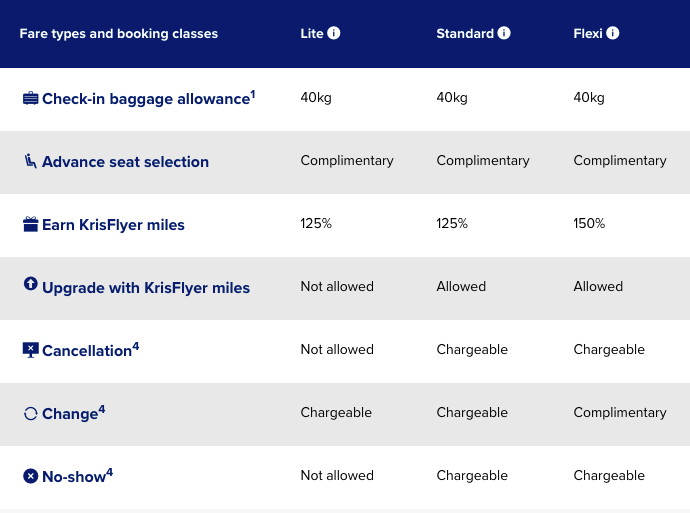 Here are the first class fares: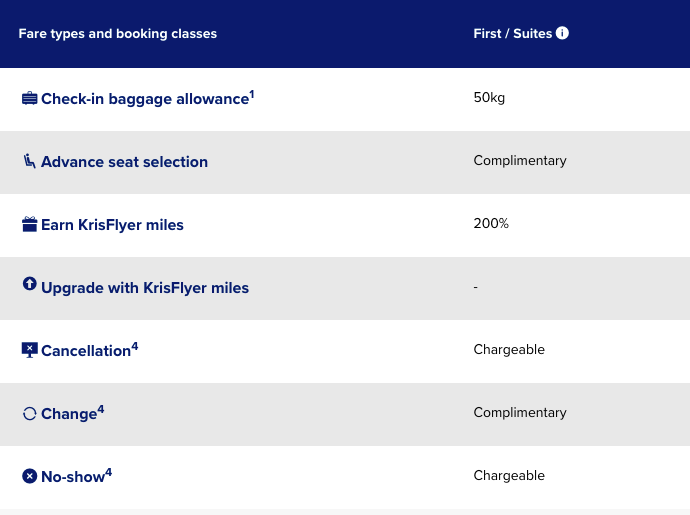 Let's compare the changes for those booking economy vs. those booking premium cabins.
For those booking economy:
Those booking Lite fares will have to pay for advance seat assignments, while previously they were free; however, elite members will continue to be able to select seats for free
Rather bizarrely, mileage earning rates on some fares are increasing, as K and V fares go from earning 10% miles to earning 50% miles
Meanwhile Standard mileage earning rates are decreasing from 100% to 75%
More economy fares are becoming upgradable, though with higher mileage requirements; previously only Y, B, and E fares were upgradable, while now all Standard fares are upgradeable, though at higher costs, per this award chart
Even Lite fares will continue to have a baggage allowance off 30kg


Singapore's current mileage earning rates on their own flights
For those booking premium economy, business class, or first class:
They're eliminating the opportunity to upgrade on the cheapest premium economy and business class fares
They're decreasing mileage earning on Standard premium economy fares from 110% to 100%
They're increasing mileage earning on Flexi business class tickets from 125% to 150%
They're increasing mileage earning on first class tickets from 150% to 200%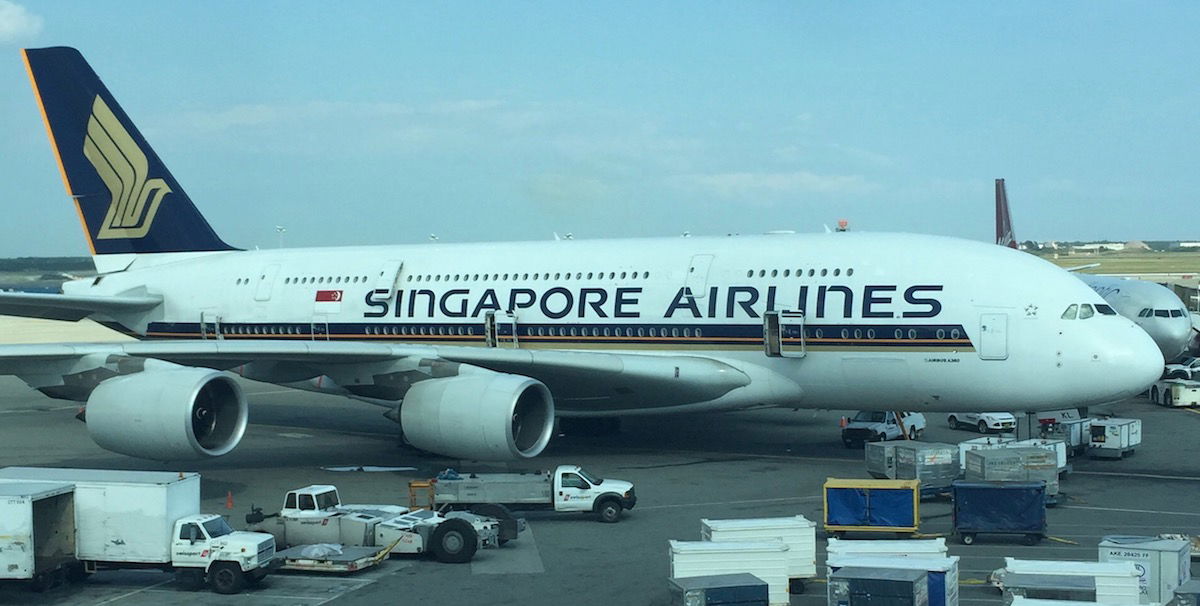 Bottom line
As far as airlines unbundling fares goes, this is extremely mild. While I imagine many flyers won't be happy about not being able to upgrade the cheapest premium economy and business class fares, and others won't be happy about only being able to earn 75% miles on many economy tickets, there are also some positive changes. The cheapest economy fares go from earning 10% miles to earning 50% miles, more economy fares are now upgradable, and first class fares go from earning 150% miles to 200% miles.
So yeah, net I'd say this is bad news, but it could have been a lot worse. I certainly can't blame Singapore Airlines for these changes, given their lackluster financial performance.
What do you make of these changes to Singapore Airlines' fare structure?