SWISS is the only major airline in the world to offer first class on all of its wide body aircraft, which includes Airbus A330s, Airbus A340s, and Boeing 777s. The airline offers a solid first class, which I rank among the 10 best first class experiences in the world.
One question that often comes up is whether it's possible to redeem miles for SWISS first class. I wanted to address that in this post, as the answer is nuanced.
You can't redeem partner miles for SWISS first class
Unfortunately SWISS doesn't allow redemptions in first class when redeeming through partner airline frequent flyer programs. So if you have miles with a program like Air Canada Aeroplan, Avianca LifeMiles, United MileagePlus, etc., SWISS first class is off limits.
This applies both in advance and close to departure, so it's not like Lufthansa first class redemptions, where they open up to partner programs up to 15 days before departure.
There is one — and yes, exactly one — exception. SWISS operates a fifth freedom flight between Sao Paulo (GRU) and Buenos Aires (EZE), and it is possible to redeem United MileagePlus miles for first class in this market.
Oddly that's the only program that has access to this space, and really that just gives you a "tease" of the experience. You won't get the full, standard meal service, and you won't be able to visit the excellent SWISS First Lounge in Zurich.

Just to take a brief trip down memory lane, back in the day SWISS first class was wide open using partner airline miles, and it was one of the easiest first class awards to snag. Ah, the good old days of roundtrip first class awards from the United States to Asia via Europe with Aeroplan, including two stopovers, for just 120,000 miles. Unfortunately that policy changed in 2014.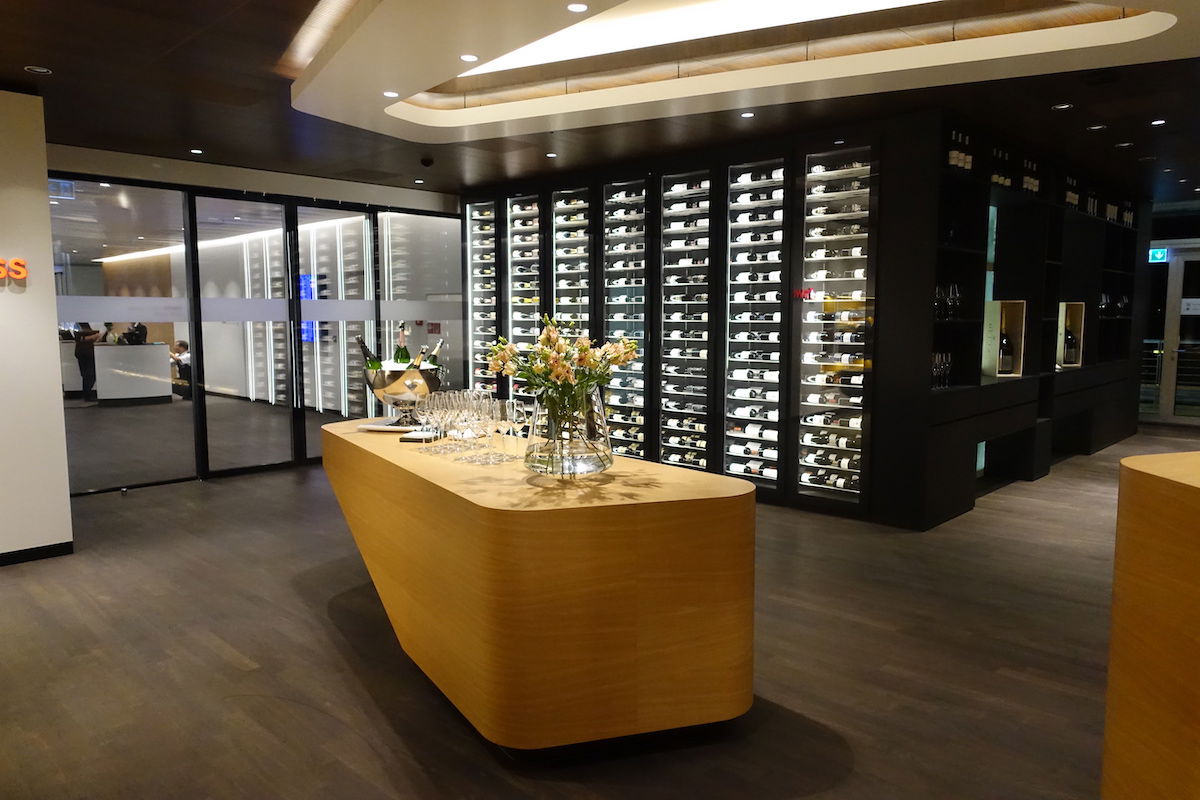 Select Miles & More members can redeem for SWISS first class
While most of us can't redeem miles for SWISS first class, that's not the case across the board. SWISS is part of Lufthansa Group, and Miles & More HON Circle and Senator members (the top and mid-tier status levels in the program) are allowed to redeem miles for SWISS first class.
Admittedly these are pretty exclusive elite tiers, and on top of that, Miles & More miles can be tough to rack up. However, if you do have that status and a sizable balance of miles, you can redeem for SWISS first class.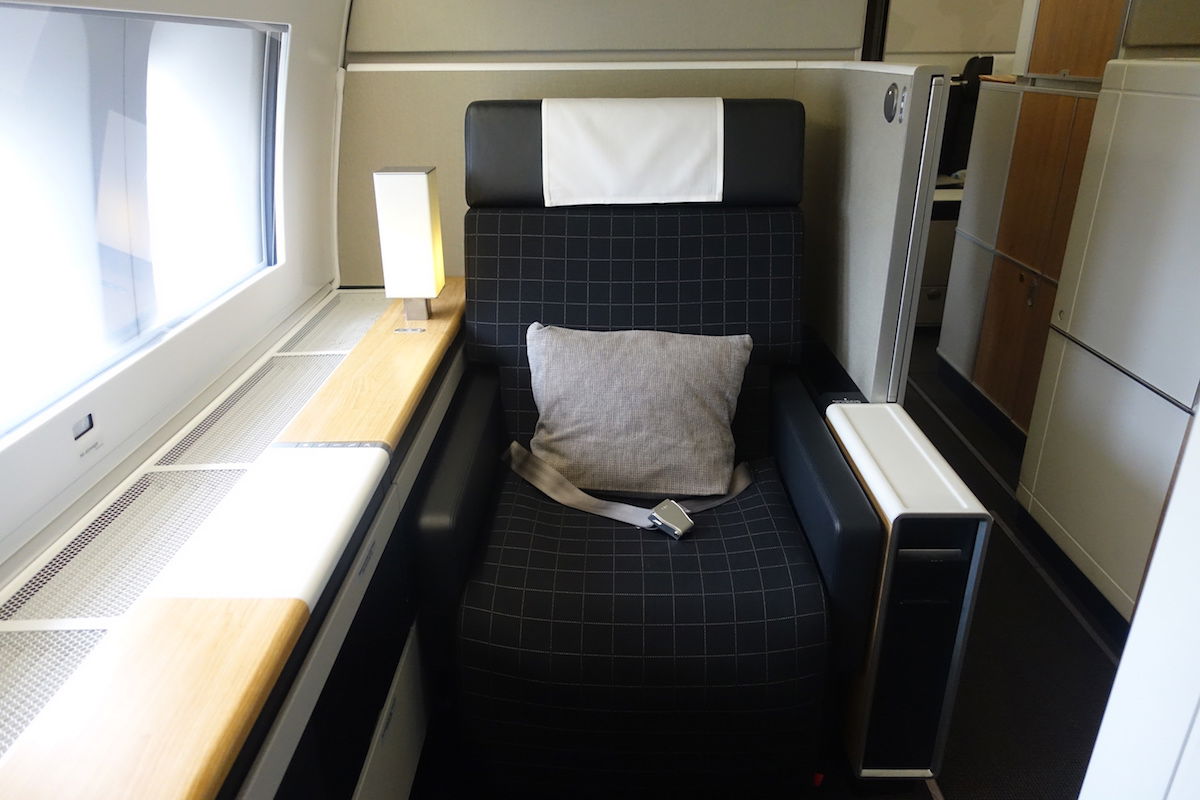 How you can score a SWISS first class deal
Given the size of SWISS' first class network, the airline does often have attractive first class pricing. You'll generally get the best deal when originating in Europe outside of a Lufthansa Group hub or focus city.
Totally randomly, I pulled up Budapest to Dubai via Zurich in SWISS first class, and that came out to ~$2,750 roundtrip. That's not bad for an international first class itinerary, and I'm sure there are better deals out there with some effort.

Another way to potentially score a SWISS first class seat is by upgrading a business class ticket. SWISS does release a lot of business class award availability, so you could redeem partner miles for SWISS business class. Then at check-in (either online or at the airport), the airline will often sell upgrades to first class on a space available basis.
You can expect these upgrades to typically cost in the range of $1,000-2,000 one-way, give or take. I'm not suggesting that's some amazing value, but it's the most economical way to fly SWISS first class, aside from finding a great fare sale.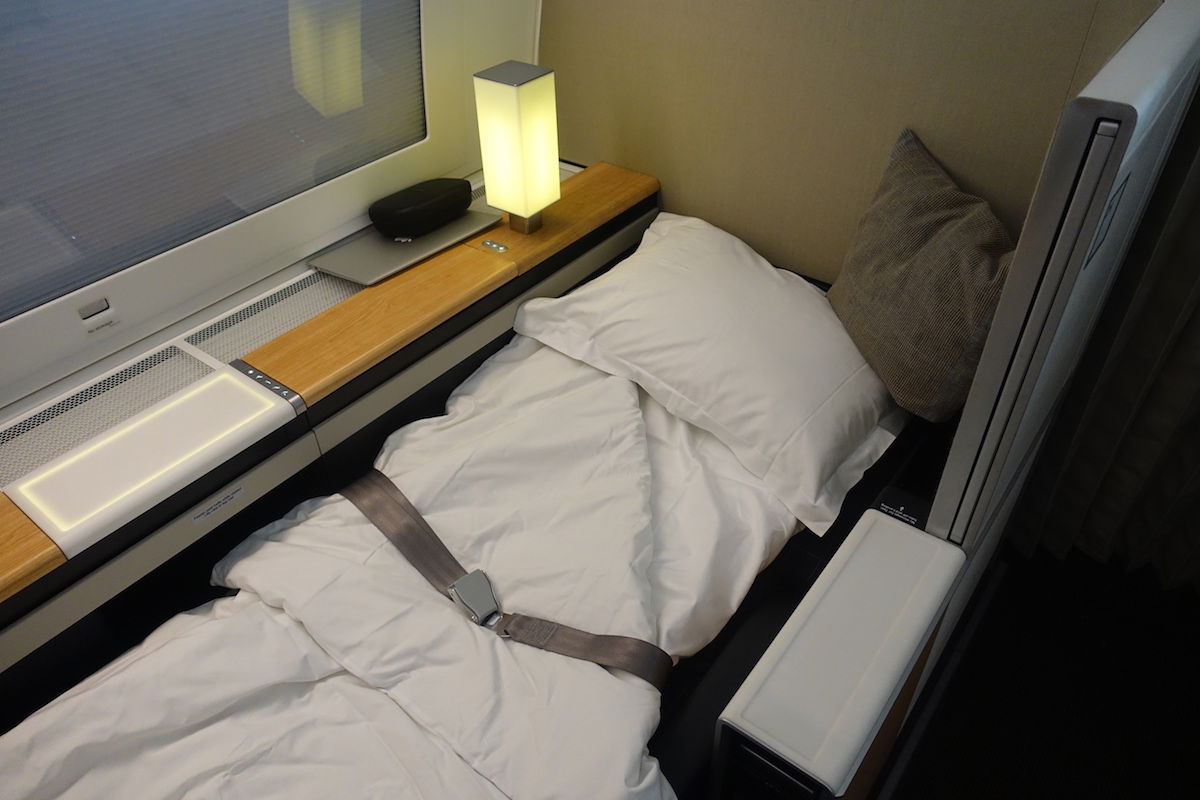 Bottom line
Nowadays it's not possible to redeem partner airline miles for SWISS first class, aside from redeeming United MileagePlus miles for travel between Sao Paulo and Buenos Aires. The only consistent option to redeem for SWISS first class is that Miles & More HON Circle and Senator members can redeem this way.
Your best bet for scoring a decent deal on SWISS first class is to find a fare sale, or to upgrade at check-in, when discounted upgrades are available.
If you've flown SWISS first class, how did you go about booking it?