Malaysia Airlines really is all over the place. The airline is on their third CEO in three years (Mueller was there from May 2015 through June 2016, Bellew was there until October 2017, and now Captain Izham Ismail is the new CEO), and it seems like the airline is having yet another change in strategy.
Malaysia Airlines is just now starting service with their brand new Airbus A350. By next year the airline will have six A350s in their fleet, and their plan was to use these to replace their A380s, which just offered too much capacity for the airline. Initially Malaysia Airlines was hoping to sell their A380s, though due to the lack of interest they had to shelve plans for that. Then their plan was to use their six A380s to create a sister business, where they'd wet lease A380s to other carriers on a short term basis, and possibly also use A380s for some Hajj and Umrah charters.
Well, I guess it shouldn't come as a surprise, but Malaysia Airlines has a new plan for their A380s. AusBT notes that Malaysia Airlines now plans to keep all six A380s in their fleet, and use them to add capacity to various destinations during peak season.
For example, even though all of Malaysia's flights between Kuala Lumpur and London were expected to be operated by A350s as of March, Malaysia Airlines has now scheduled the A380 on the route (specifically, flights MH2/MH3) between July 20 and September 3, 2018.
Apparently we can also expect to see the A380 flying to Tokyo, Seoul, Sydney, and Melbourne. For flights where the A380 is replacing the A350, you can expect that they'll sell first class as usual (the A380 has twice as many first class seats as the A350). However, for other routes the plan is apparently to just seat oneworld Emerald & Sapphire members in the first class cabin, and sell it as a two cabin plane. I suspect that like everything else at Malaysia Airlines, that remains subject to change.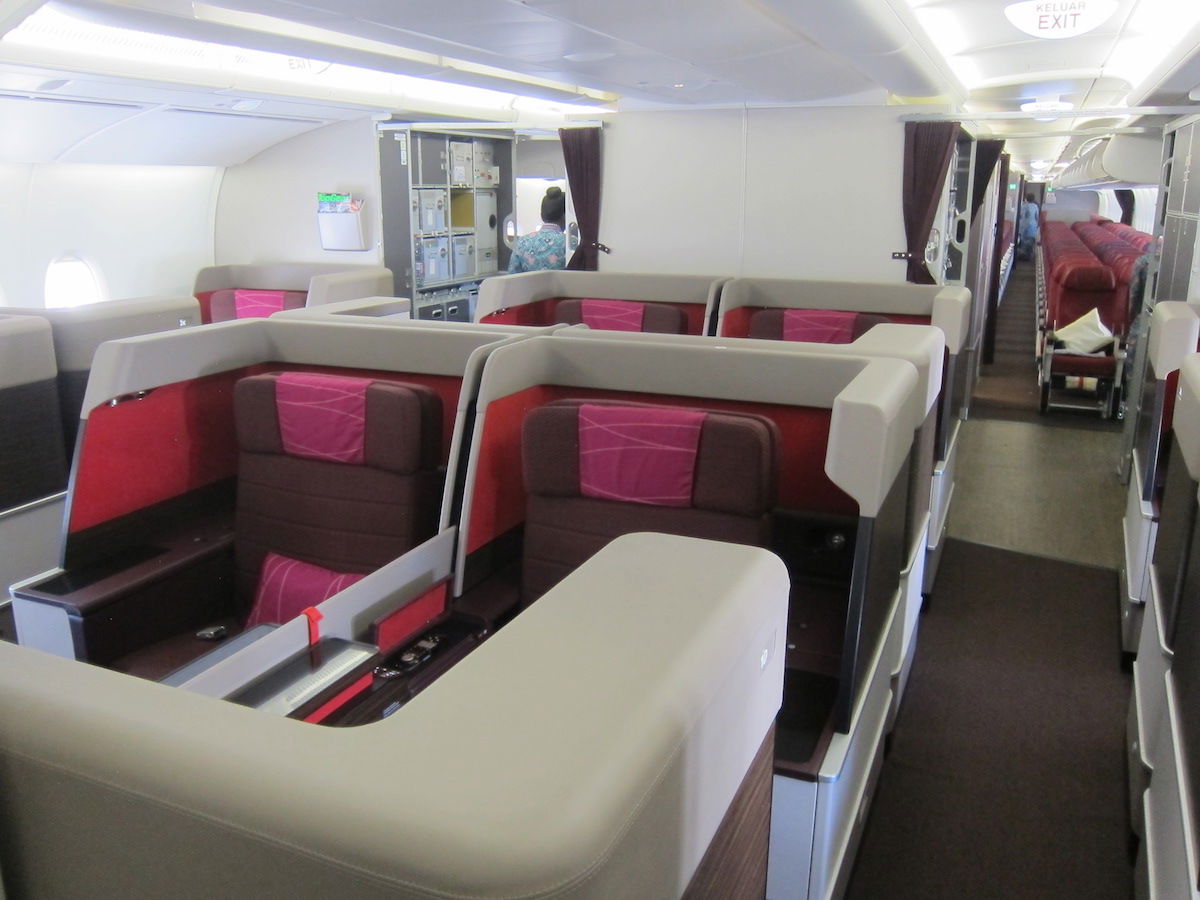 Malaysia's A380 first class
This actually represents a significant downgrade for business class passengers. While A330s and A350s feature fully flat staggered seats, the A380s feature fully flat forward facing seats in a 2-2-2 configuration. Apparently Malaysia Airlines is considering whether it makes sense to retrofit A380s with these new business class seats as well.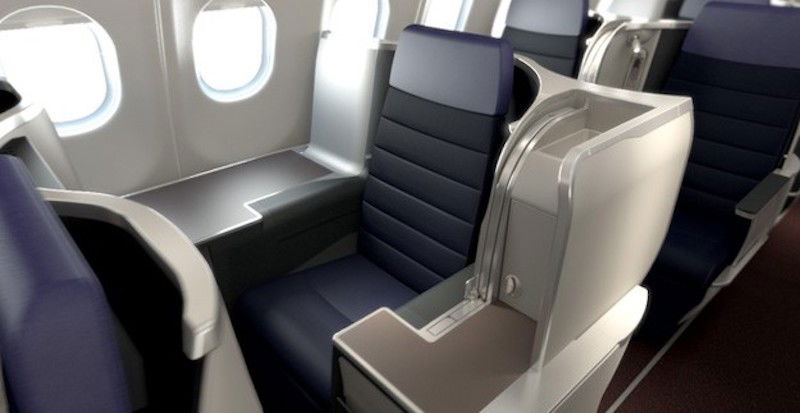 Malaysia's new business class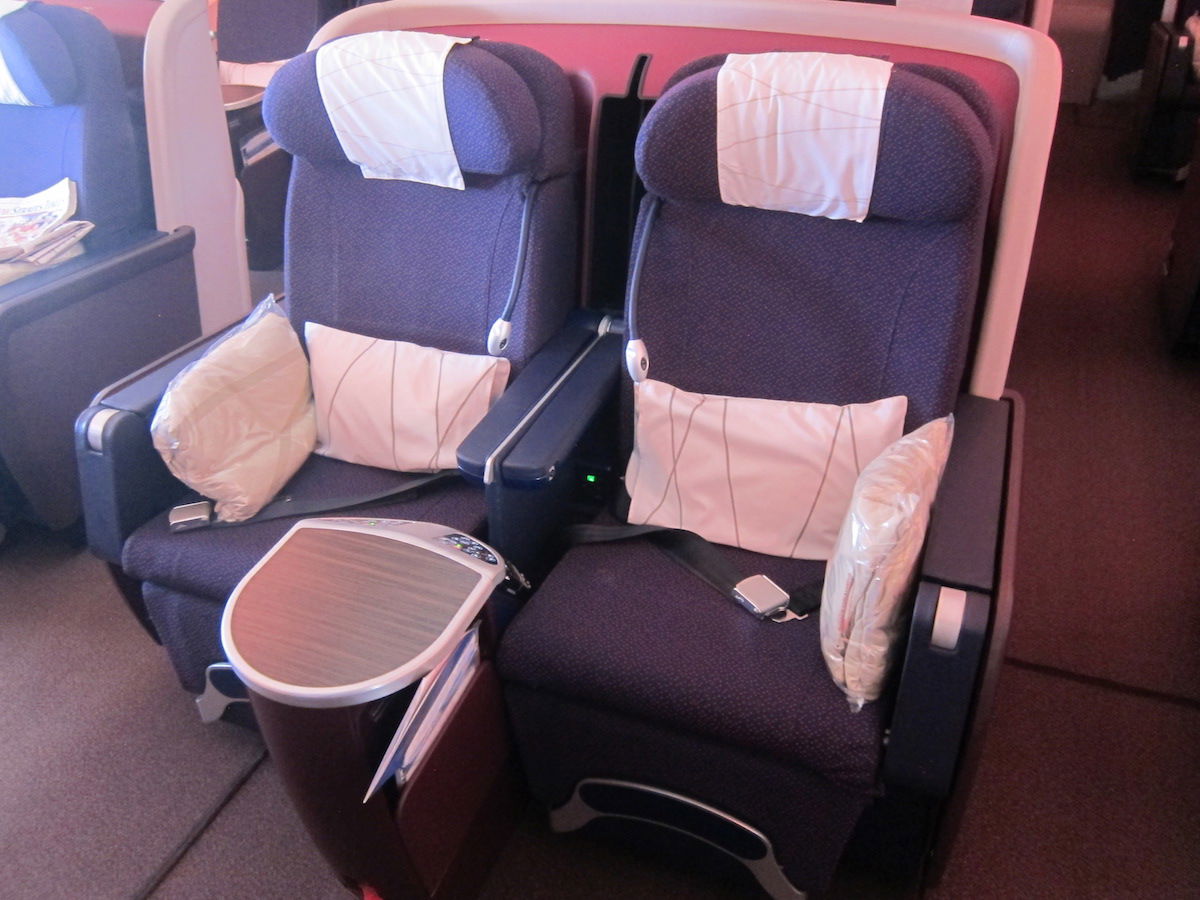 Malaysia's A380 business class
Malaysia Airlines' lack of vision here is concerning. The airline has been saying for a long time that they plan to fly the A350 to London because it offers the right capacity, and now they're starting to backtrack on that. Will Malaysia really only fly the A380 to London seasonally? It's my understanding that this is the route that has way more demand than any other Malaysia route, so if they don't keep the A380s on London, is there another route where it could even make season, even if just during peak season?
The A380 has about double the capacity of an A330, so doing a seasonal upgrade on other routes is a questionable move.
Interestingly both of Malaysia Airlines' two previous CEOs were foreigners who were both hired to try and turn the airline around and make tough decisions, Malaysia's new CEO is a local and a veteran Malaysia Airlines employee. As I said when he was appointed:
What's interesting here is that they're appointing someone to the position who is both a local and has also spent their entire career at the airline. This could be a good or bad thing, depending on how you look at it. On the plus side, chances are he'll have an easier time getting employees to rally behind him, given he has dedicated his life to the airline, and they'll also view him as one of "them."

But on the other hand, Malaysia Airlines has had so many issues with corruption and mismanagement, so you're not really getting an outside perspective here. While a CEO coming from the outside who is tasked with turning around an airline might be willing to make tough decisions and go against other parts of the management team, someone who has spent their entire career at the airline might not be willing to make such bold decisions.
I can imagine that a lifelong employee and local would be much more likely to have the goal of making the airline as big as possible, creating as many jobs as possible, maintaining the legacy of the airline, etc., rather than showing discipline and making tough decisions.
Clearly market conditions haven't changed overnight, so one has to wonder what Malaysia Airlines is thinking here.
What do you make of Malaysia Airlines' decision to keep their A380s?