French Blue is a small French low cost carrier that operates longhaul flights using their fleet of one A330 and one A350. Up until now they haven't flown to the US, though that will be changing as of next year, sort of.
French Blue will be operating 2x weekly flights between Paris Orly and Papeete as of May 11, 2018, and the flight will route via San Francisco. The flight will be operated by an Airbus A350-900, with the following schedule, per @airlineroute:
BF710 Paris Orly to San Francisco departing 7:15PM arriving 9:25PM
BF710 San Francisco to Papeete departing 11:55PM arriving 5:15AM (+1 day)
BF711 Papeete to San Francisco departing 7:30AM arriving 6:30PM
BF711 San Francisco to Paris Orly departing 8:45PM arriving 4:20PM (+1 day)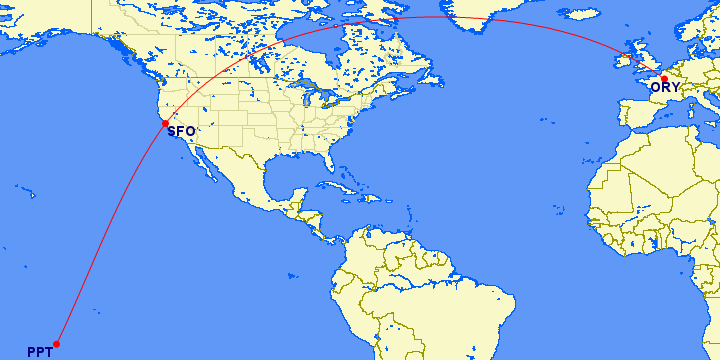 As you can see, there's a layover of over two hours in each direction, which is because passengers will have to clear immigration in the US — unfortunately the US doesn't offer sterile transit.
The catch for the time being is that the stop in San Francisco is strictly a technical stop, so French Blue doesn't have the authority to sell tickets exclusively between Paris and San Francisco, or between San Francisco and Tahiti. However, that's expected to change very soon, as the airline is working on getting approval from the DOT.
This is a very long journey, and French Blue has among the densest A350 configurations so far. French Blue's A350 has a total of 411 seats, including 376 economy seats (in a 3-4-3 layout — that's right, they went 10 abreast rather than nine abreast), plus 35 premium economy seats in a 2-3-2 layout.
The flight is blocked at 22 hours westbound and 20hr50min eastbound. French Blue is ultra low cost, so you have to pay for food, drinks, etc. I sort of feel like a 22 hour flight on an A350 that's in a 3-4-3 configuration with no free food or drinks might just be the world's most uncomfortable flight?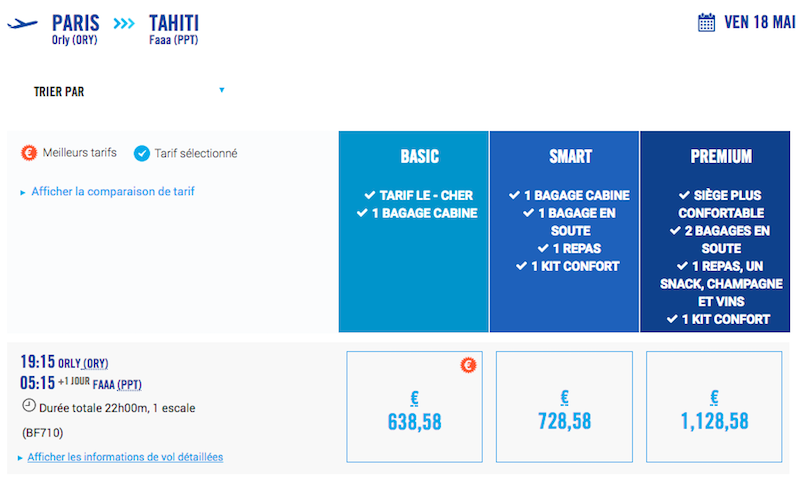 On the plus side, French Blue does have what they call Premium Class, which looks more competitive. It comes with free food, drinks, etc., so I imagine that could be a good value.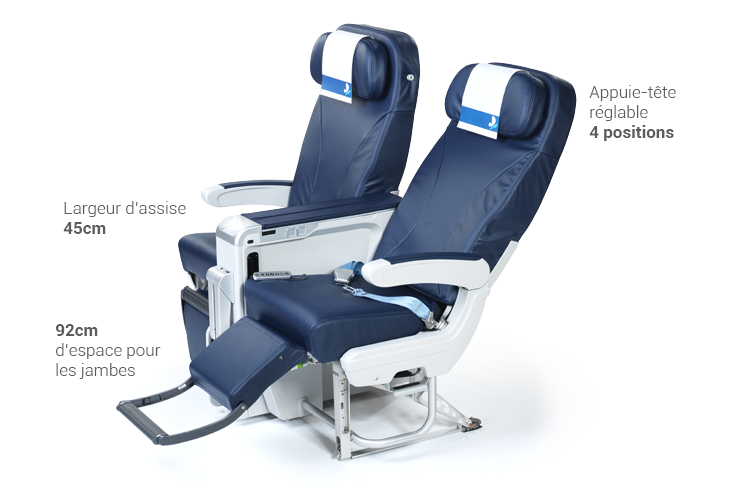 As it stands, Air France and Air Tahiti Nui already both operate flights from Paris to Tahiti, though they route via Los Angeles. As a result, the only two options between the US mainland and Tahiti are on those two airlines, and fares tend to be high, despite the flight not being that long.
Here's to hoping that French Blue gets authority from the DOT to sell tickets to & from San Francisco soon. Not only would it probably help lower fares to/from Tahiti, but it'll also be nice to have another US gateway offering flights to Tahiti. Besides, I think flying economy on this particular A350 is a lot more manageable on a single nine hour flight, rather than on a 22 hour journey.
There have also been rumors of United adding flights between San Francisco and Tahiti as of September 2018, though I remain skeptical…