Singapore Airlines is regarded as one of the world's best airline brands, and offers among my favorite first class and favorite business class products out there.
The Singapore KrisFlyer program is typically the best way to unlock premium cabin travel on Singapore Airlines, so in this post I want to take a closer look at how the program works, and where the most value is. The good news is that these miles are pretty easy to earn, Singapore Airlines has fairly good award availability, and there are even some interesting partner redemption opportunities.
How to earn Singapore KrisFlyer miles
If you don't currently have any Singapore KrisFlyer miles, don't worry. For those of us in the United States with access to transferable points currencies, Singapore KrisFlyer miles are among the easiest currencies to rack up.
Singapore KrisFlyer partners with Amex Membership Rewards, Capital One, Chase Ultimate Rewards, and Citi ThankYou, so any of those points give you access to KrisFlyer miles. Unfortunately it's fairly rare to see transfer bonuses, so don't expect that you'll often get better than a 1:1 transfer ratio.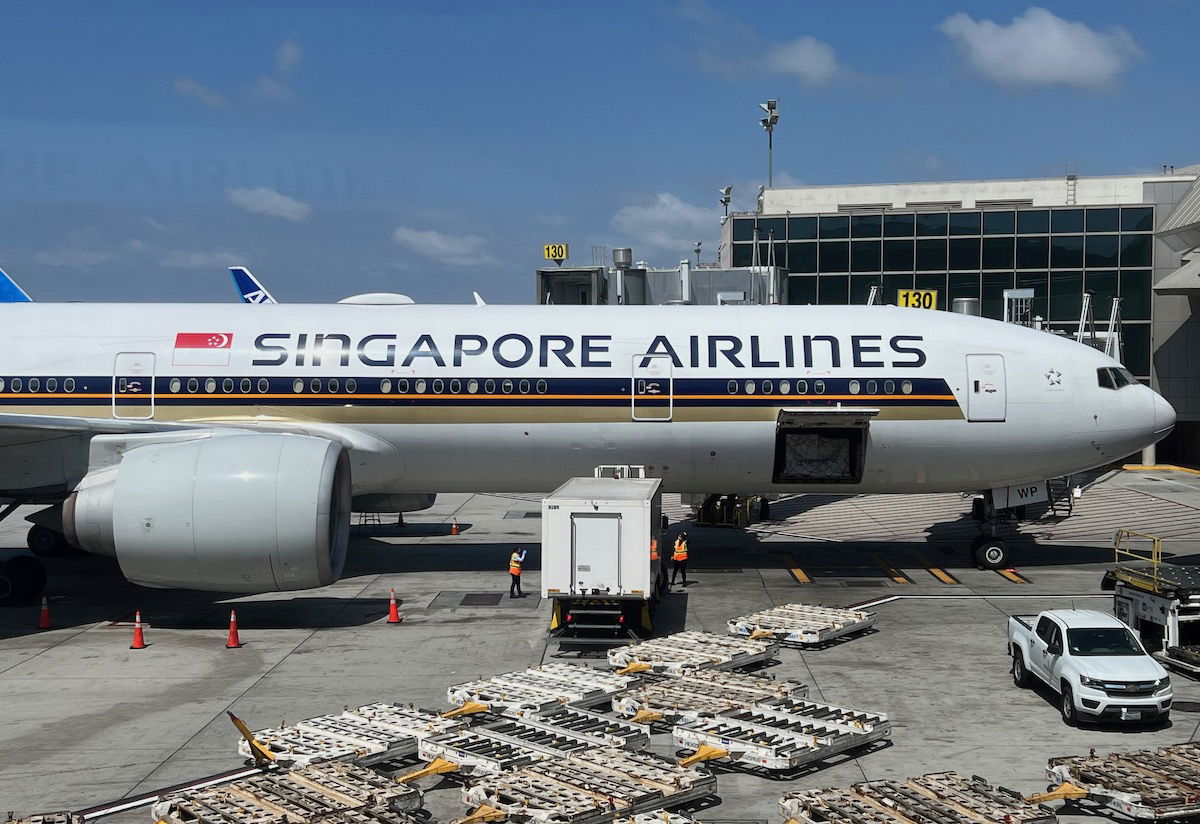 Basics of redeeming Singapore KrisFlyer miles
Before we talk about the best ways to redeem Singapore KrisFlyer miles, let me discuss some of the logistics and terms that come with redeeming, including mileage expiration policies, award types, award waitlisting, stopovers, and more.
Singapore KrisFlyer mileage expiration
Singapore KrisFlyer has one of the stricter mileage expiration policies out there. KrisFlyer miles expire 36 months after they're earned, regardless of any account activity. The only exception is for PPS Club and Solitaire PPS Club members, as miles don't expire for these members.
So you'll want to be very careful when you transfer points to the program, since there's no way to extend the expiration.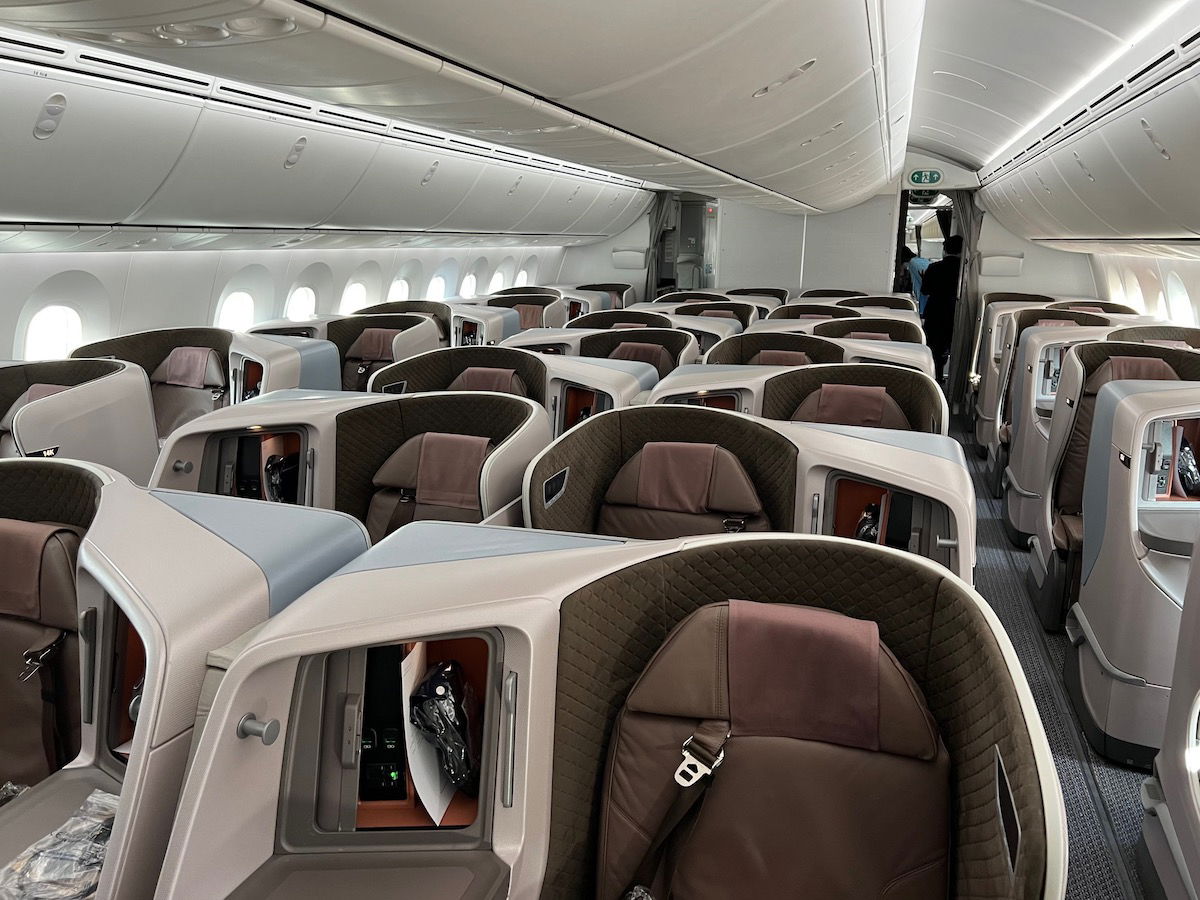 Singapore KrisFlyer Advantage vs. Saver awards
Singapore KrisFlyer has two award types — Advantage and Saver. Saver awards have the best pricing, but also have the most restrictive availability. Meanwhile Advantage awards have access to more availability, and are priced a bit higher, typically around 10-60% more (I know, that's a huge range, but it really is market dependent).
Note that while Advantage awards offer improved availability, it's nowhere close to last seat availability. Rather they're a bit more expensive, and offer access to a bit more award space. When you go to Singapore Airlines' website to book an award, you'll be presented both award types, depending on whether they're available.

Singapore KrisFlyer award waitlisting
Singapore KrisFlyer offers an award waitlisting program, whereby you can waitlist for an award ticket in either the Saver or Advantage award bucket. You have to waitlist awards at least three weeks before departure, and they'll clear at least 14 days before departure.
That's not to say that awards will definitely clear 14 days out if there are seats available, but rather it just means that they definitely won't clear within 14 days, as the waitlist is canceled at that point.
Note that you need enough miles in your account for a particular ticket in order to waitlist, though you can then waitlist an unlimited number of flights. In other words, if you have enough miles for a particular type of ticket, you could then waitlist it for every day, if you wanted.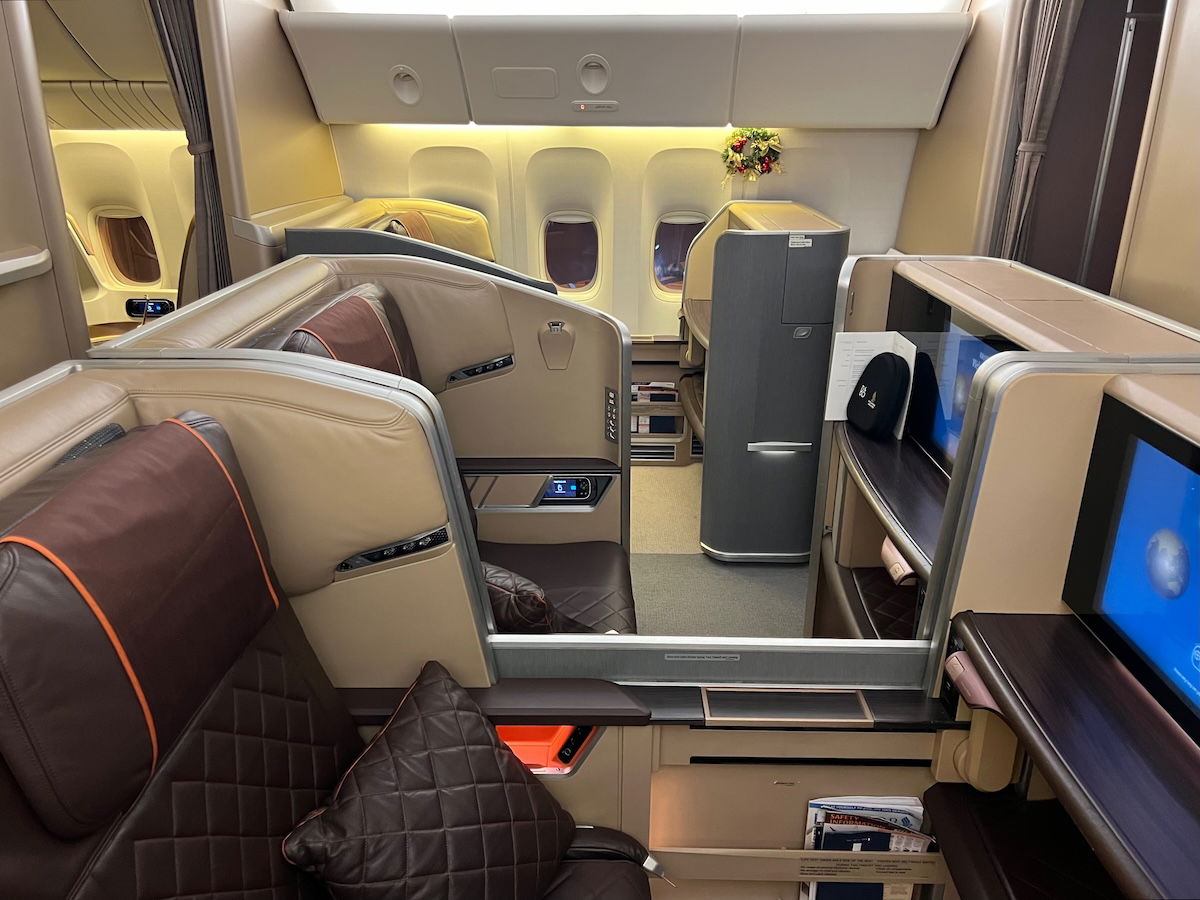 Singapore KrisFlyer stopover policy
If you want a stopover on an award ticket, KrisFlyer only allows stopovers on certain types of tickets, and only when traveling on Singapore Airlines:
When booking a Saver award, you're allowed one stopover on a roundtrip, but no stopovers on a one-way
When booking an Advantage award, you're allowed two stopovers on a roundtrip, or one stopover on a one-way
Note that your stopover can only be for up to 30 days, or else it will be considered two separate awards.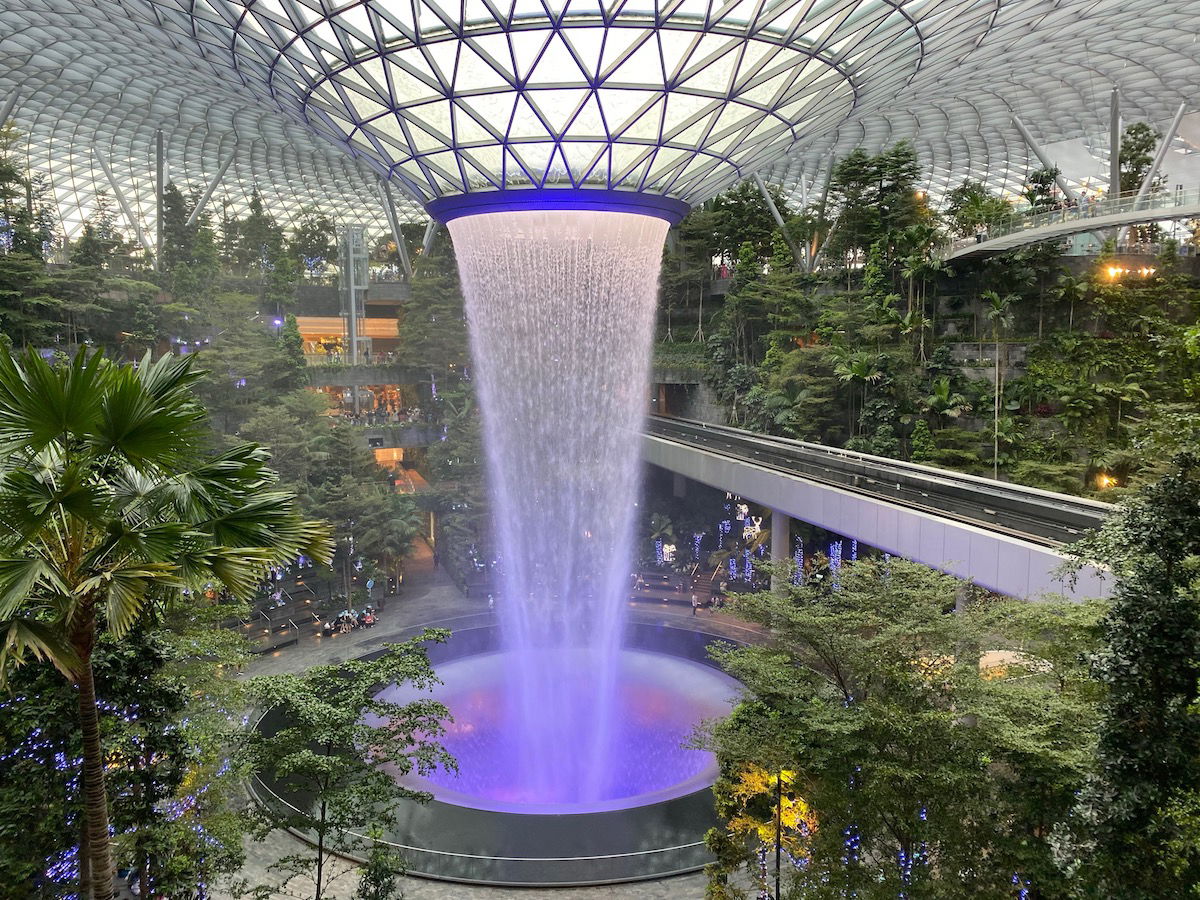 Singapore KrisFlyer change & cancelation fees
When it comes to the Singapore KrisFlyer policy on award ticket changes and cancelations, the fees differ depending on whether you're booking a Saver or Advantage award:
Changing a Saver award ticket costs $25-50, changing an Advantage award ticket costs $0-25
Redepositing a Saver award ticket costs $75, redepositing an Advantage award ticket costs $50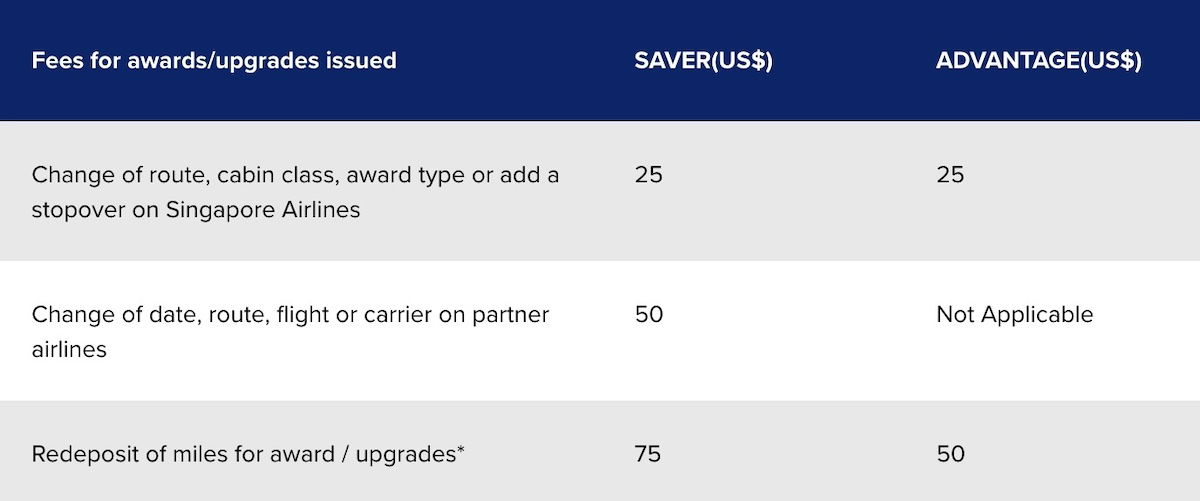 Singapore KrisFlyer redemption nominees
Singapore KrisFlyer only lets you redeem miles for up to five redemption nominees. They don't have to be related to you, but you have to keep them attached to your account for at least six months, and removing a nominee can cost up to $30. There are Asian frequent flyer programs with much worse restrictions than that.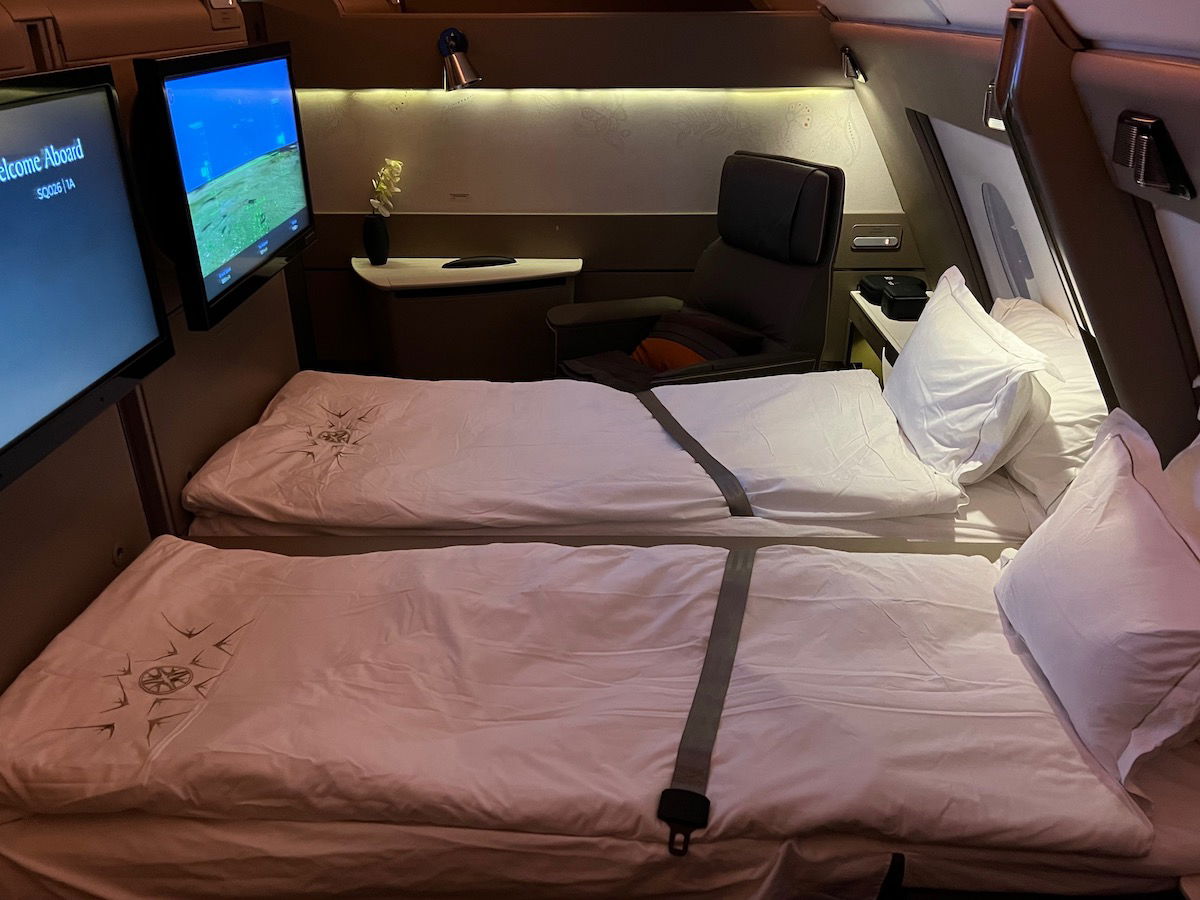 Redeem KrisFlyer miles for Singapore first & business class
The way I view it, the single most valuable aspect of the KrisFlyer program is the ability to redeem for Singapore Airlines Suites class, first class, and business class. That's because Singapore Airlines restricts a vast majority of its premium cabin award space to members of its own KrisFlyer program:
Generally Suites Class and first class awards are fully restricted to KrisFlyer members
Most Singapore Airlines partners only have access to some short and medium haul business class awards on Singapore Airlines
Select Singapore Airlines partners, including Air Canada Aeroplan and Alaska Mileage Plan, sometimes have access to long haul premium cabin award space, though it's ultimately a subset of what KrisFlyer members have access to.
As far as award pricing goes, you can find the Saver award chart below (one-way pricing is shown for economy, premium economy, business, and first).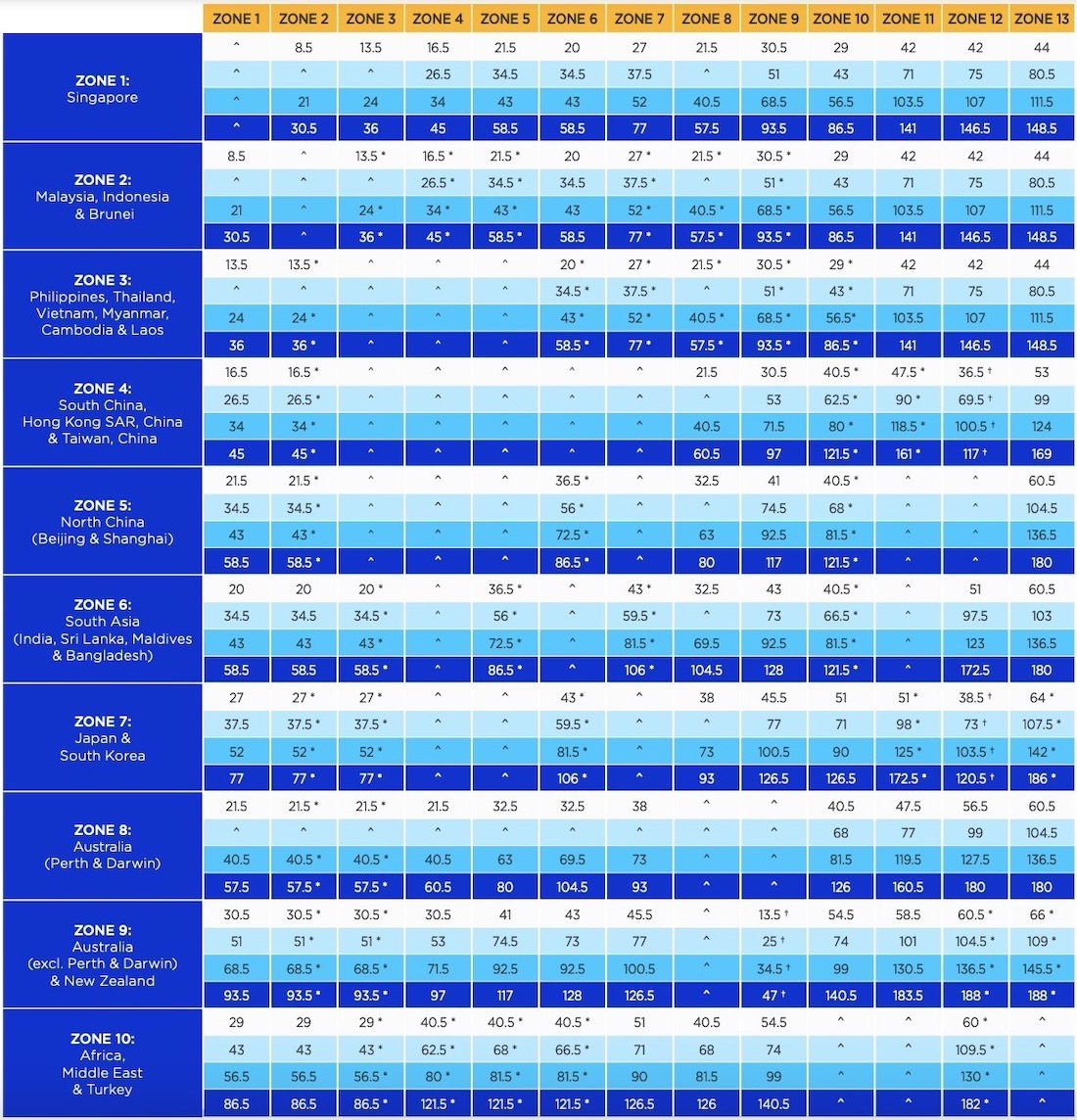 You can find the Advantage award chart below (one-way pricing is shown for economy, business, and first — there are no premium economy redemptions).
Just to highlight a few of the most common business class award costs for travelers originating in the United States.
From the United States to Europe (New York to Frankfurt or Houston to Manchester) you'll pay 81,000-87,500 KrisFlyer miles.

From the United States West Coast to North Asia (Los Angeles to Tokyo) you'll pay 103,500-123,000 KrisFlyer miles.

From the United States West Coast to Singapore you'll pay 107,000-128,500 KrisFlyer miles.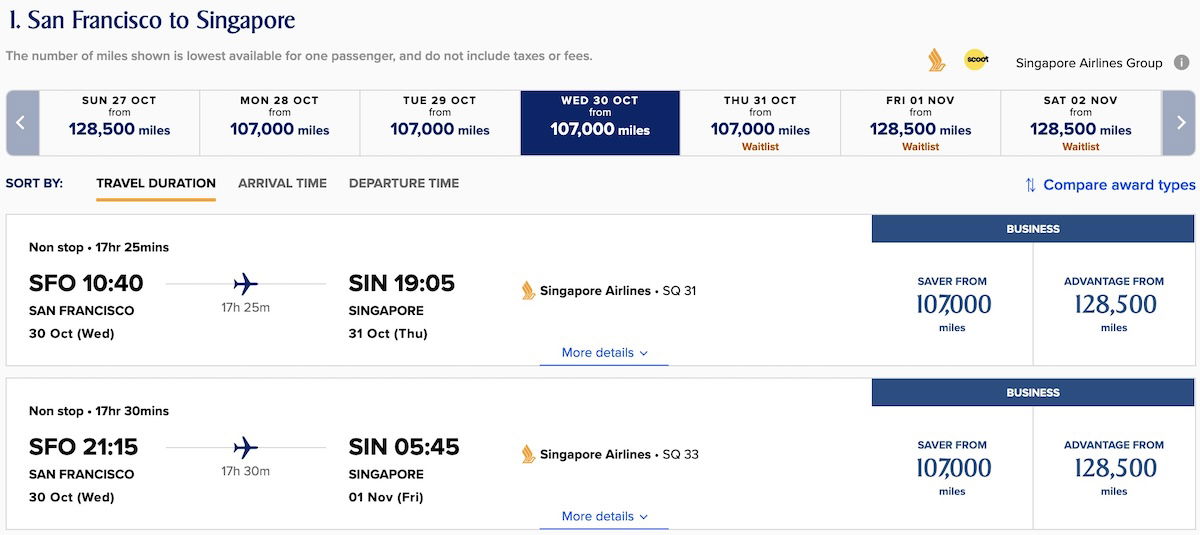 From the United States East Coast to Singapore you'll pay 111,500-143,500 KrisFlyer miles.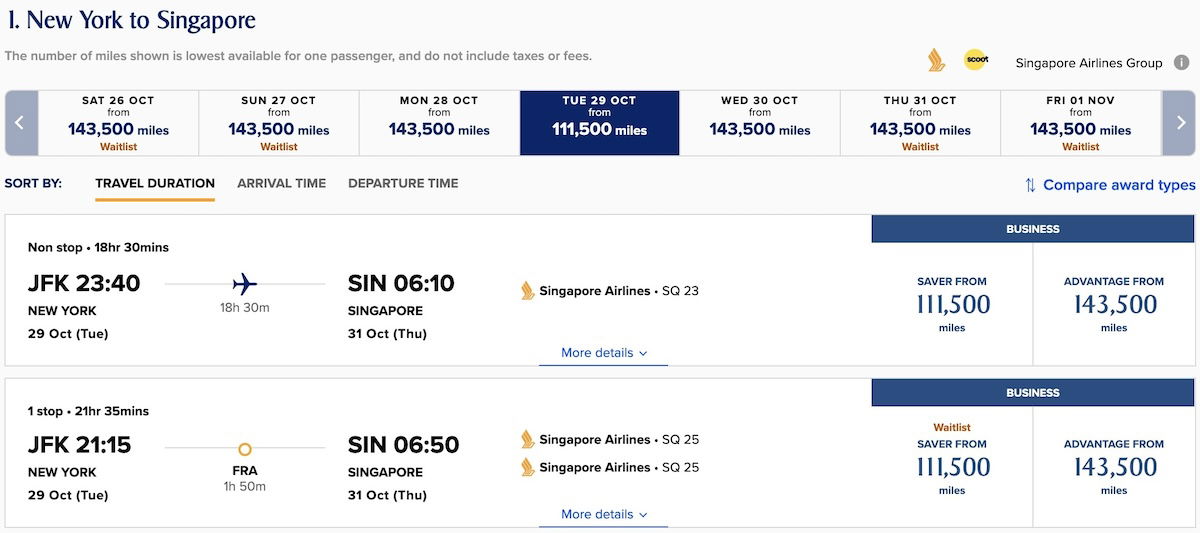 Incrementally, longer flights really are a great deal. For example, I'd consider 111,500 miles for the world's longest flight (from New York to Singapore) to be a better deal than 81,000 miles for New York to Frankfurt.
The great thing is that KrisFlyer generally has fairly good award availability in business class, especially if booking in advance. You can sometimes score an even better deal with the program's monthly Spontaneous Escapes promotion, whereby select awards are available at a discount.
Suites Class and first class award availability can be tougher to come by, though you can read my guide to that here. The reason it's tougher is because of how small the cabins are. Singapore Airlines' A380 Suites Class has only six seats, while Singapore Airlines' 777 first class has only four seats.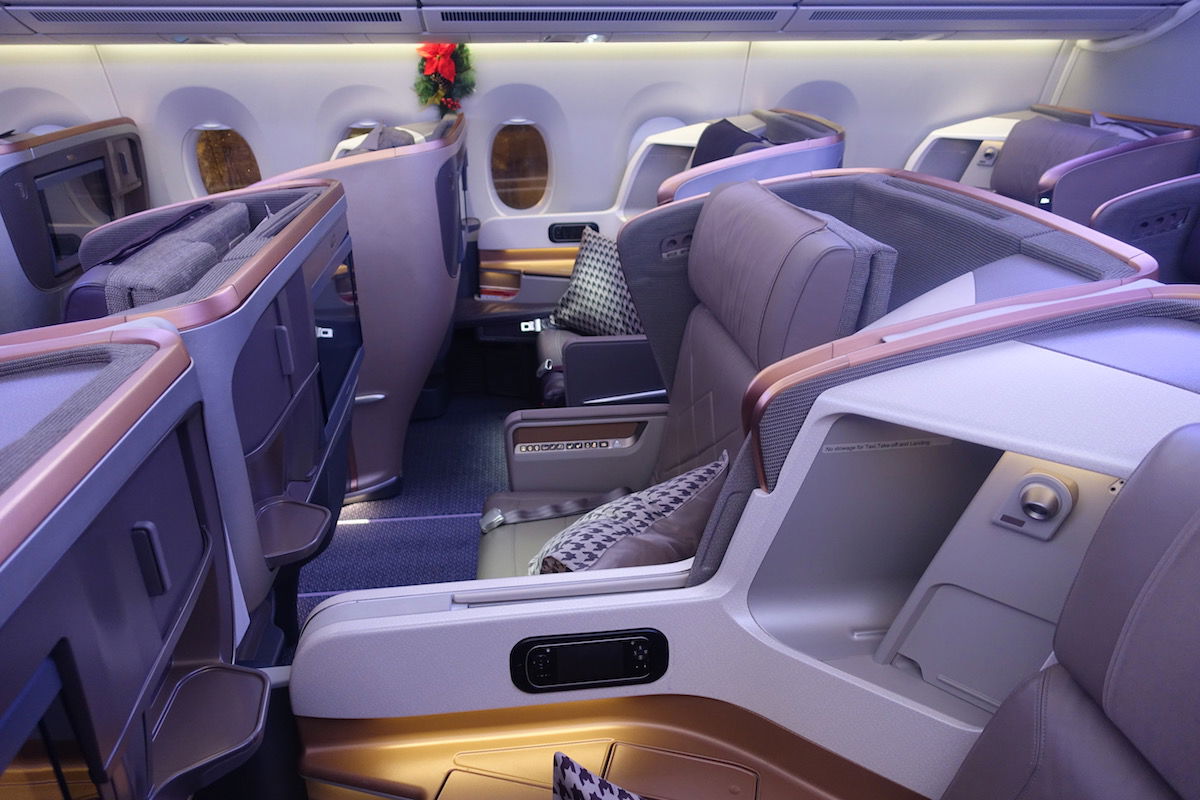 Redeem KrisFlyer miles for partner airlines
Singapore Airlines belongs to the Star Alliance, and also has some unique airline partners beyond that. So, are partner redemptions a good deal? I'll highlight a few good redemptions below, but generally I wouldn't recommend redeeming KrisFlyer miles this way:
KrisFlyer redemption rates on Star Alliance partners aren't particularly attractive, especially for long haul flights; you'll usually get better value booking through programs like Air Canada Aeroplan or Avianca LifeMiles
KrisFlyer passes on carrier imposed surcharges for many partners, which can be really costly for long haul awards
So, what are partner award redemptions like? You can find the Star Alliance award chart below, with roundtrip pricing displayed (one-ways are available for half the cost of a roundtrip, and awards are available in economy, business, and first).

One potentially decent deal would be awards within North America (including Hawaii) on Air Canada or United, where you'll pay 14,000 miles in economy or 26,000 miles in business class. The challenge is actually finding saver level award availability.
Singapore KrisFlyer also has a separate award chart for travel on Alaska Airlines, which you can find below. This shows one-way award pricing in economy and first.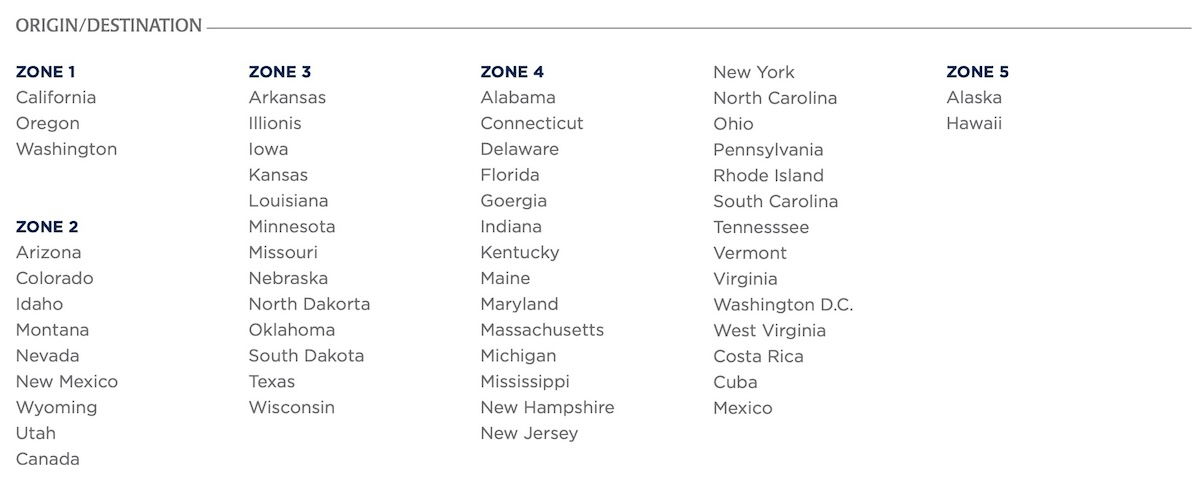 The redemption rates here are quite good, though nothing to get too excited about, in my opinion:
So I tend to think these redemption options are worth being aware of, but it's not worth going out of your way to earn KrisFlyer miles just to redeem this way, given the alternatives.
Bottom line
Singapore Airlines KrisFlyer is a useful frequent flyer program, and it's one that I redeem through all the time. The biggest benefit of KrisFlyer is having access to the most Singapore Airlines award space, especially in Suites Class, first class, and business class. I'd say redemption rates are fair, especially given the great inflight product that Singapore Airlines offers.
Just be aware of the restrictions on KrisFlyer miles, like needing to create redemption nominees, miles expiring after 36 months, etc.
What has your experience been with redeeming Singapore KrisFlyer miles?