Late last month, I flew Cathay Pacific from Tokyo to Singapore via Hong Kong. I was surprised by how fantastic my two flights were. The best part was the crew, who were among the best I've ever had on both flights. After arriving at Changi's new Terminal 4, I snapped a quick picture with one of the Singapore-based crew on my flight.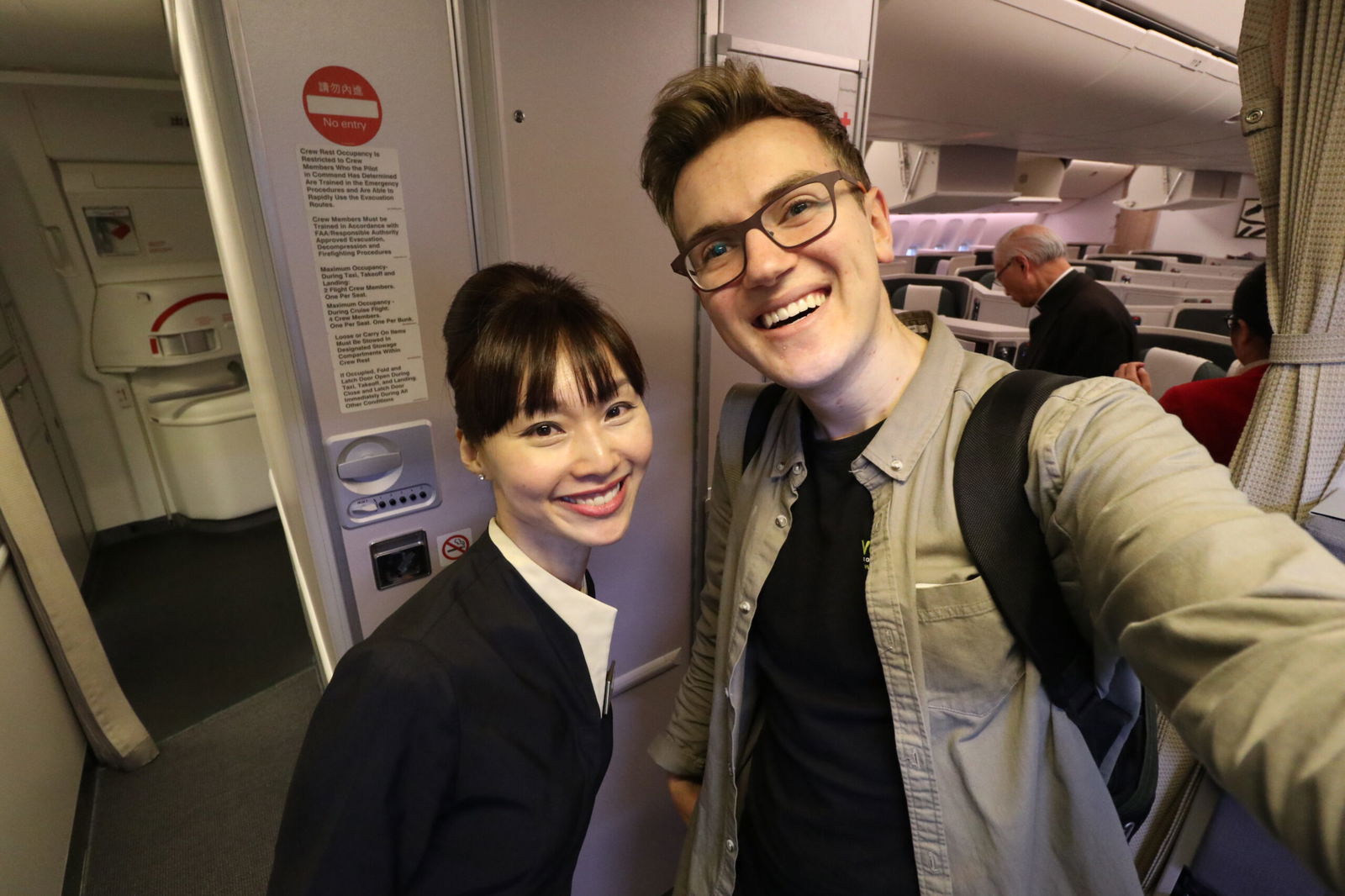 Then, I headed toward immigration. For some reason, I didn't think to take pictures until I arrived at the immigration hall, so I compiled a video of footage going from the aircraft to arrivals.
Surprisingly, Terminal 4 is mostly intended for low-cost airlines. The majority of the gates were occupied by AirAsia or Cebu Pacific. The four gates at the far end of the terminal house wide-body aircraft, so that is where Cathay Pacific and Korean Air usually park.
The walk didn't feel too long, though. As you can see in the video, the ceiling lights have this cool effect where you only see them from a short distance. There are plants along the side of the terminal, and restrooms at several points along the walk.
I didn't react to how incredible the terminal was until I took the escalator down to the immigration hall.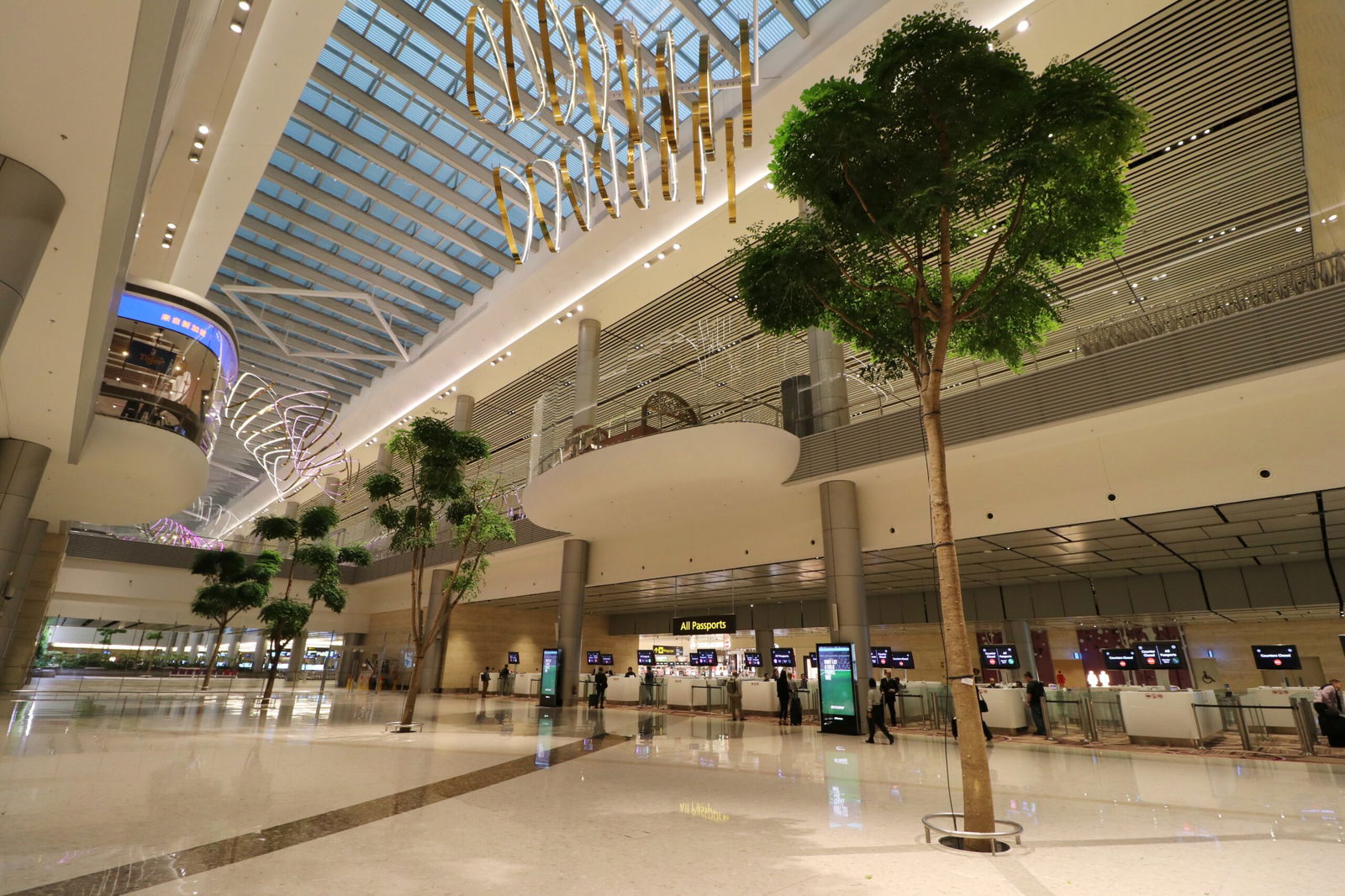 Live trees are dispersed throughout the terminal. There are stunning geometric shapes hanging from the glass ceiling, allowing natural light to brighten the hall. The immigration desks look more like airline check-in desks, as you can see straight ahead in the picture.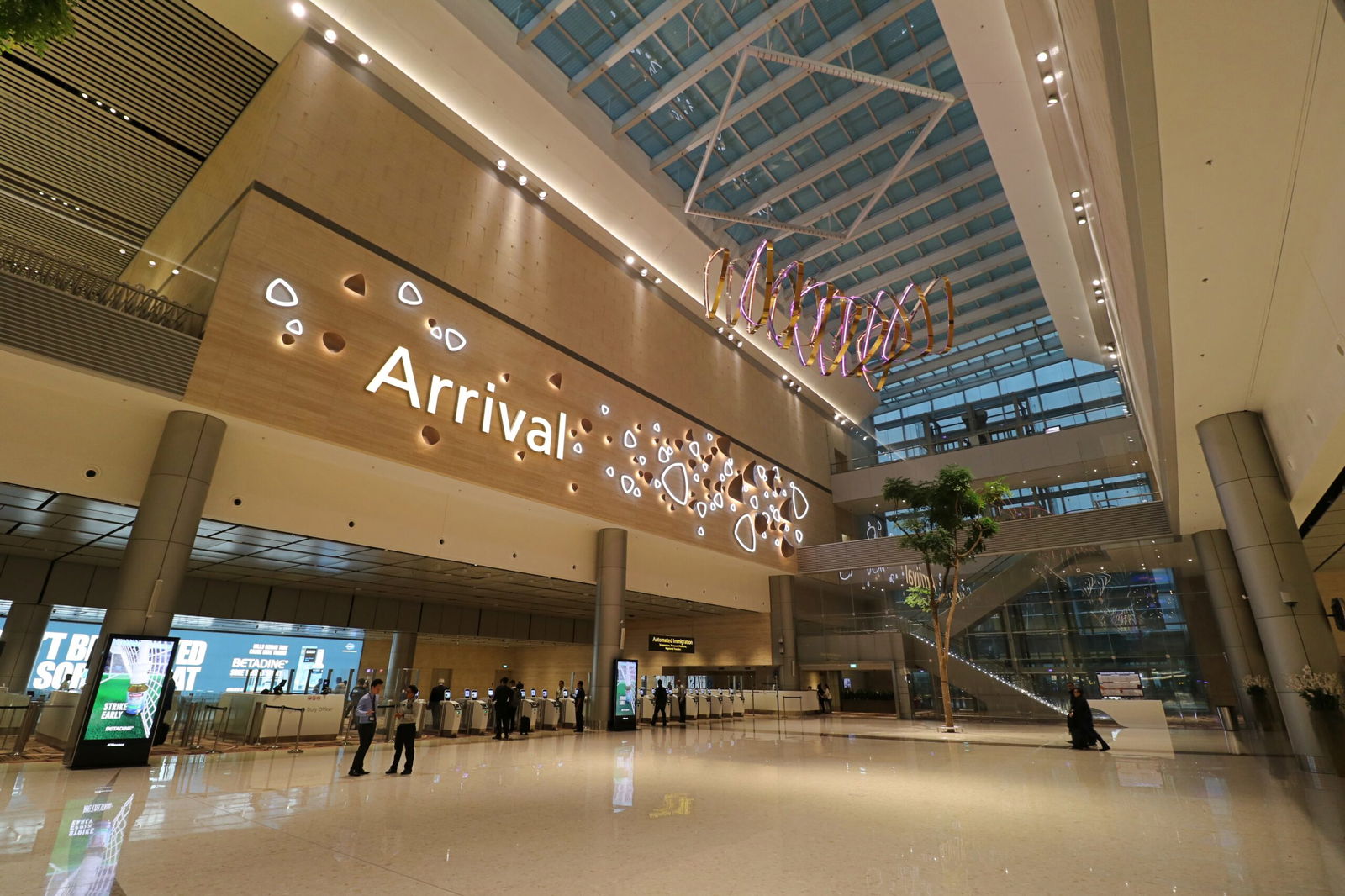 Above the desks for Singaporean passport holders, there is a beautiful arrival sign.
There were no lines for immigration, despite the busy arrival time, and I was through in less than a minute. After walking past a duty-free store, I was in the baggage claim area.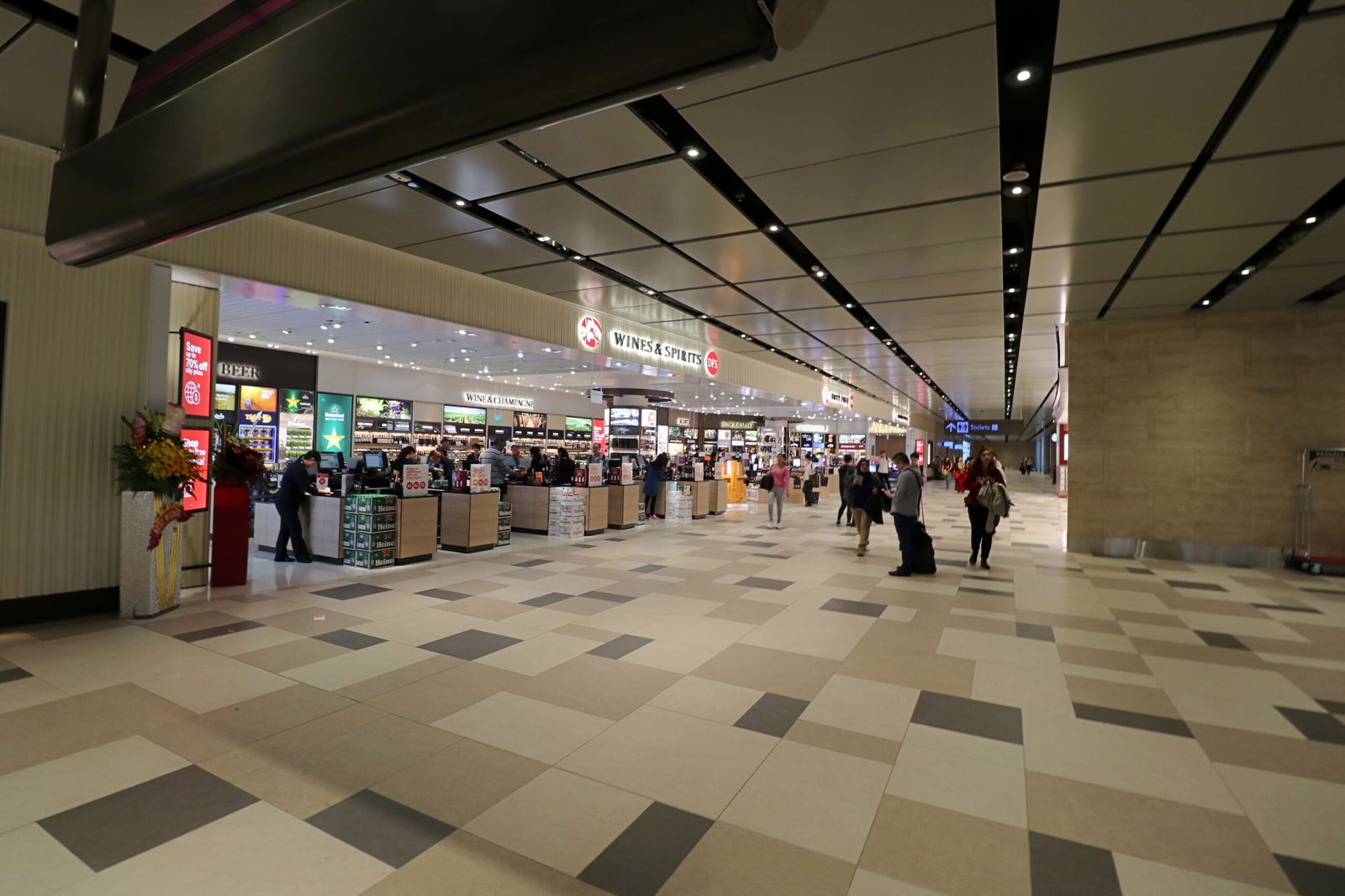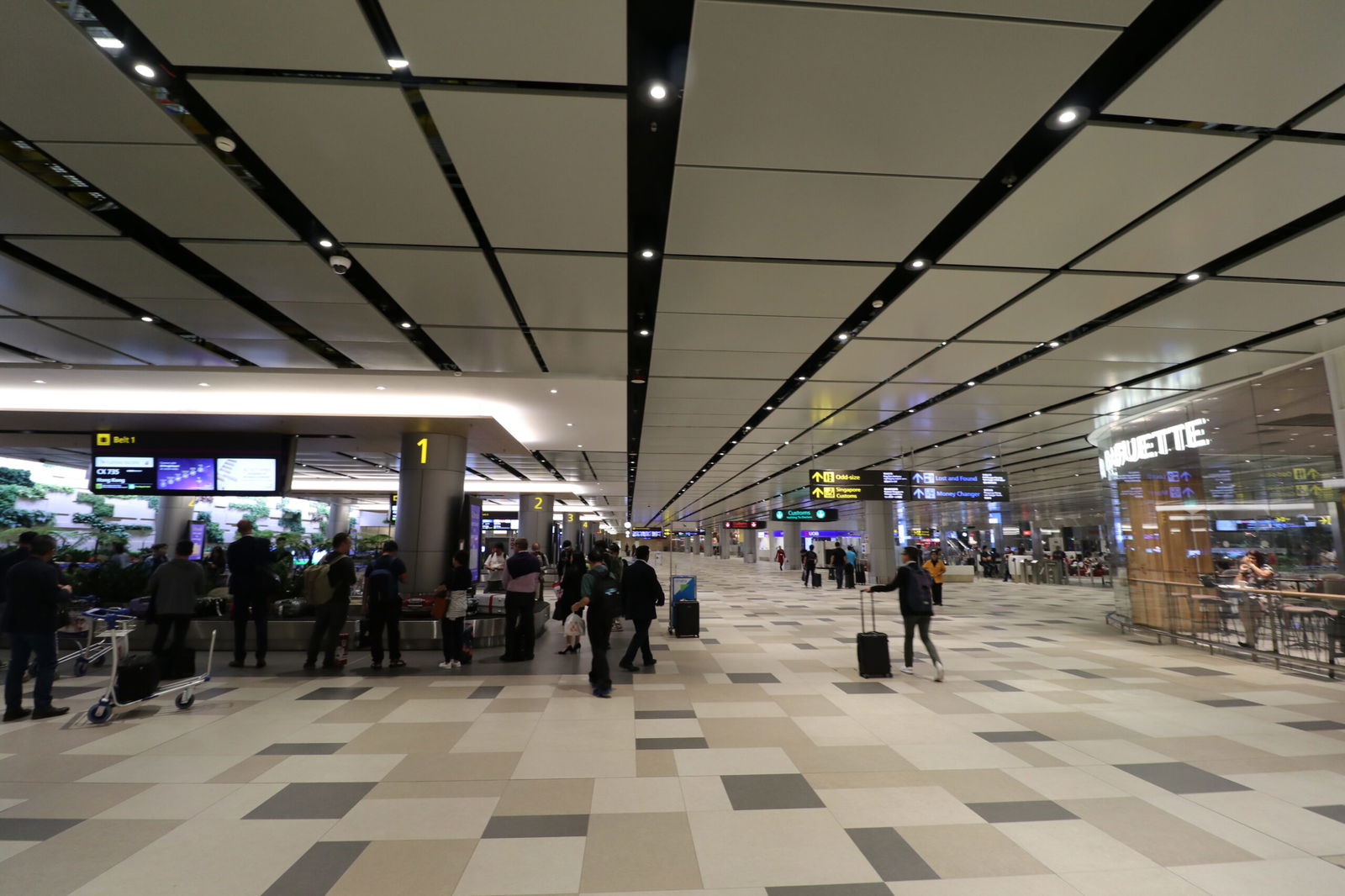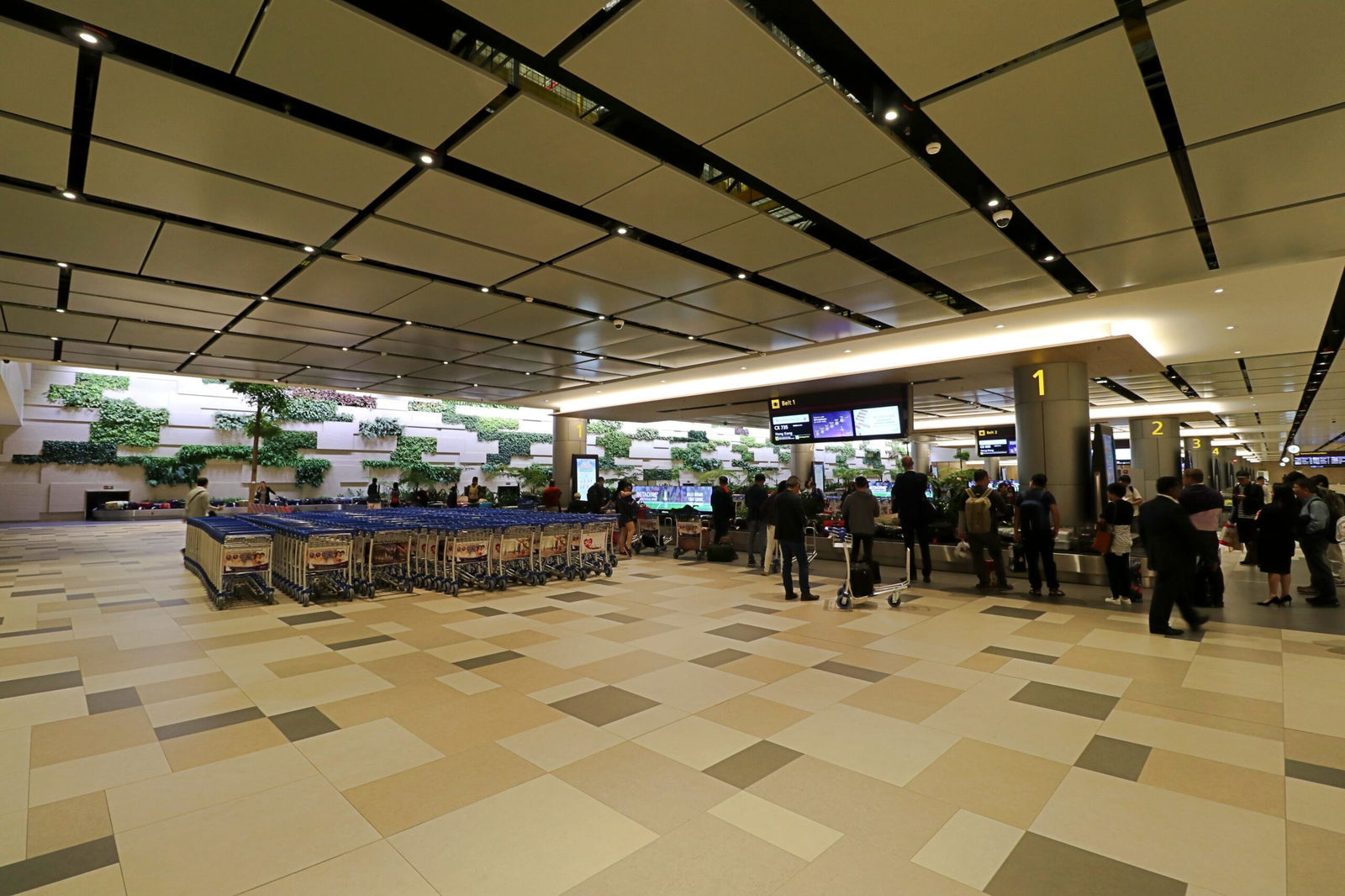 It's a shame the ceiling is so low, which makes baggage claim look a lot less special than the rest of the terminal. However, the inner wall sets it apart.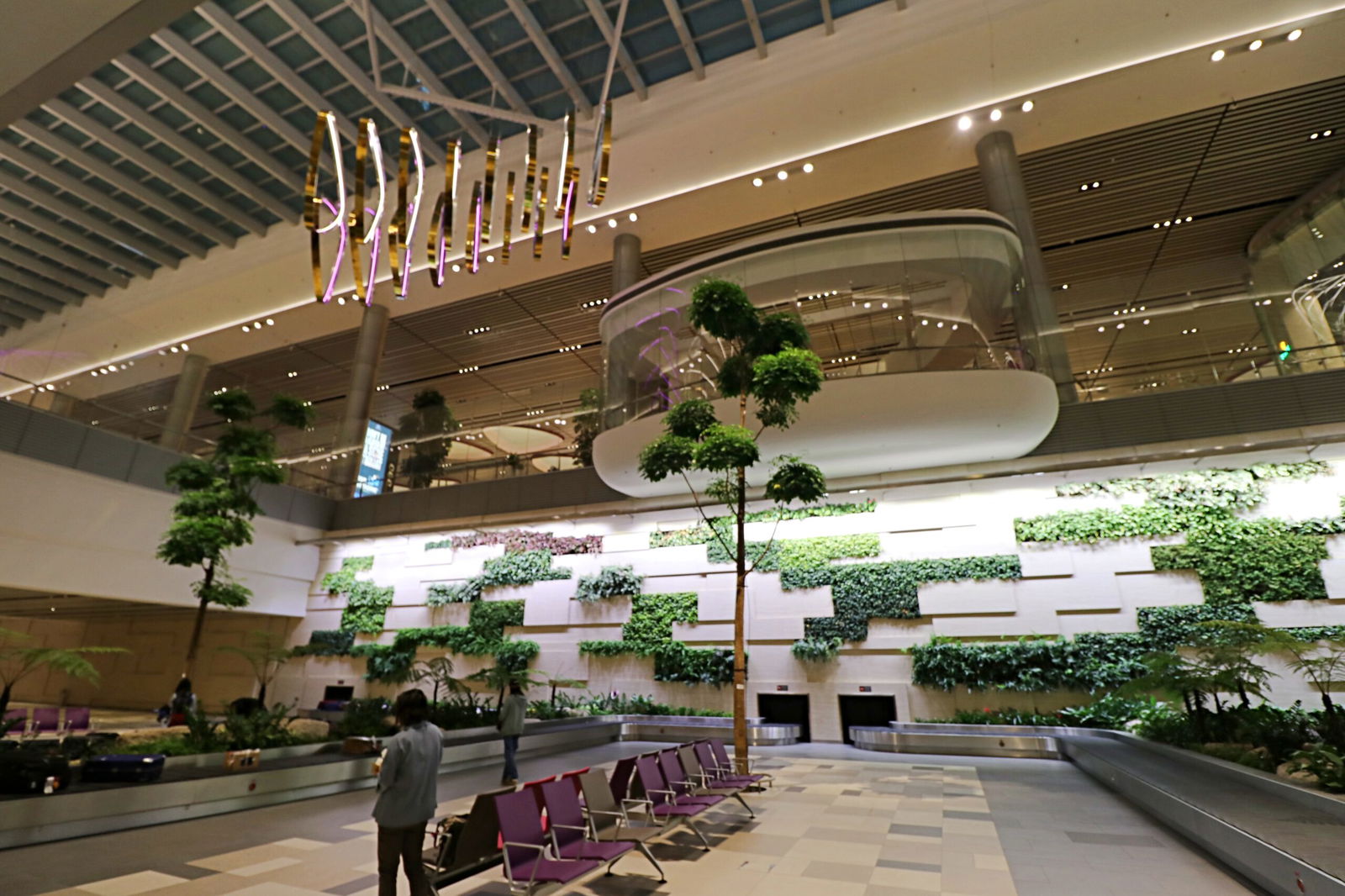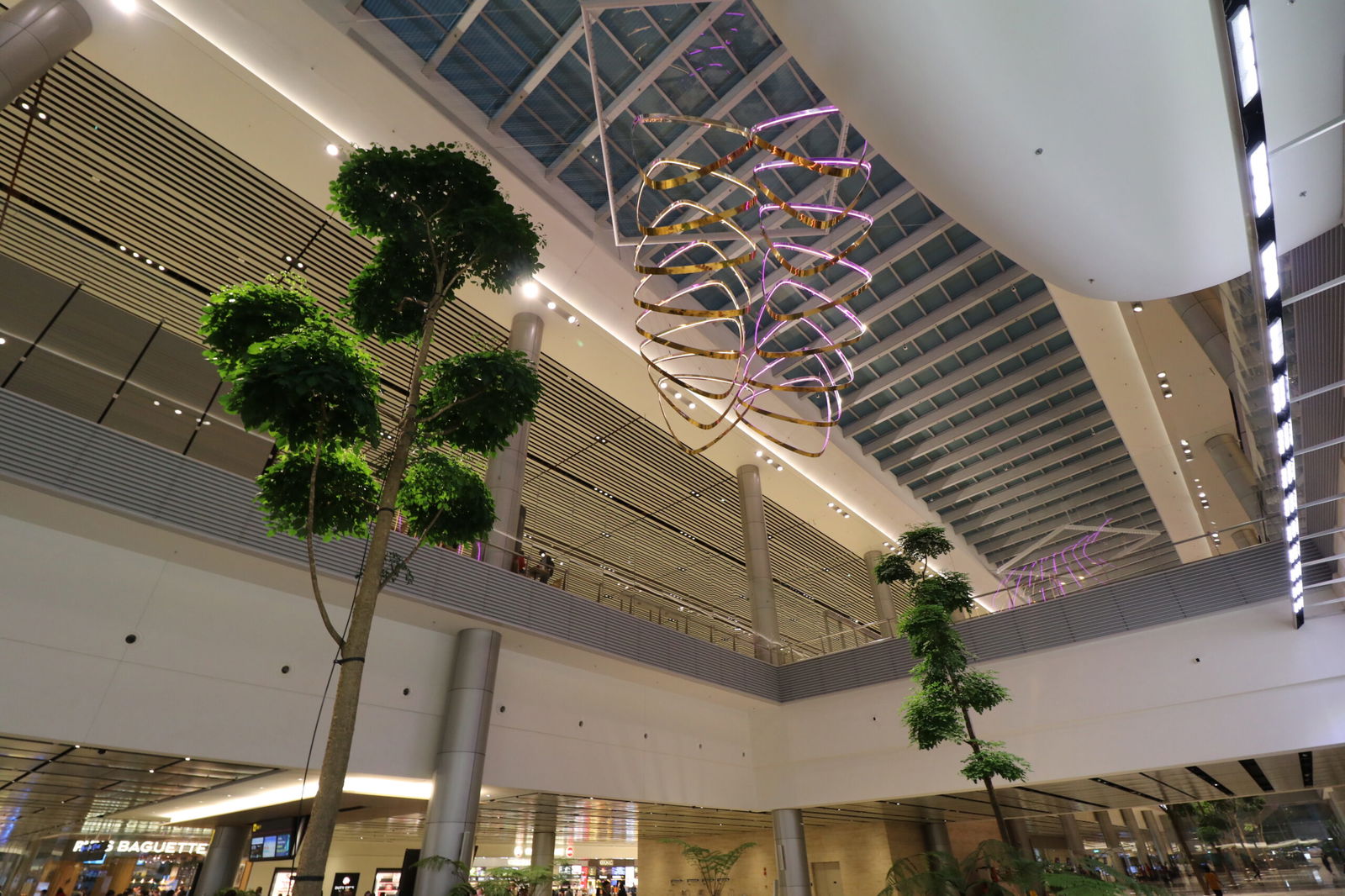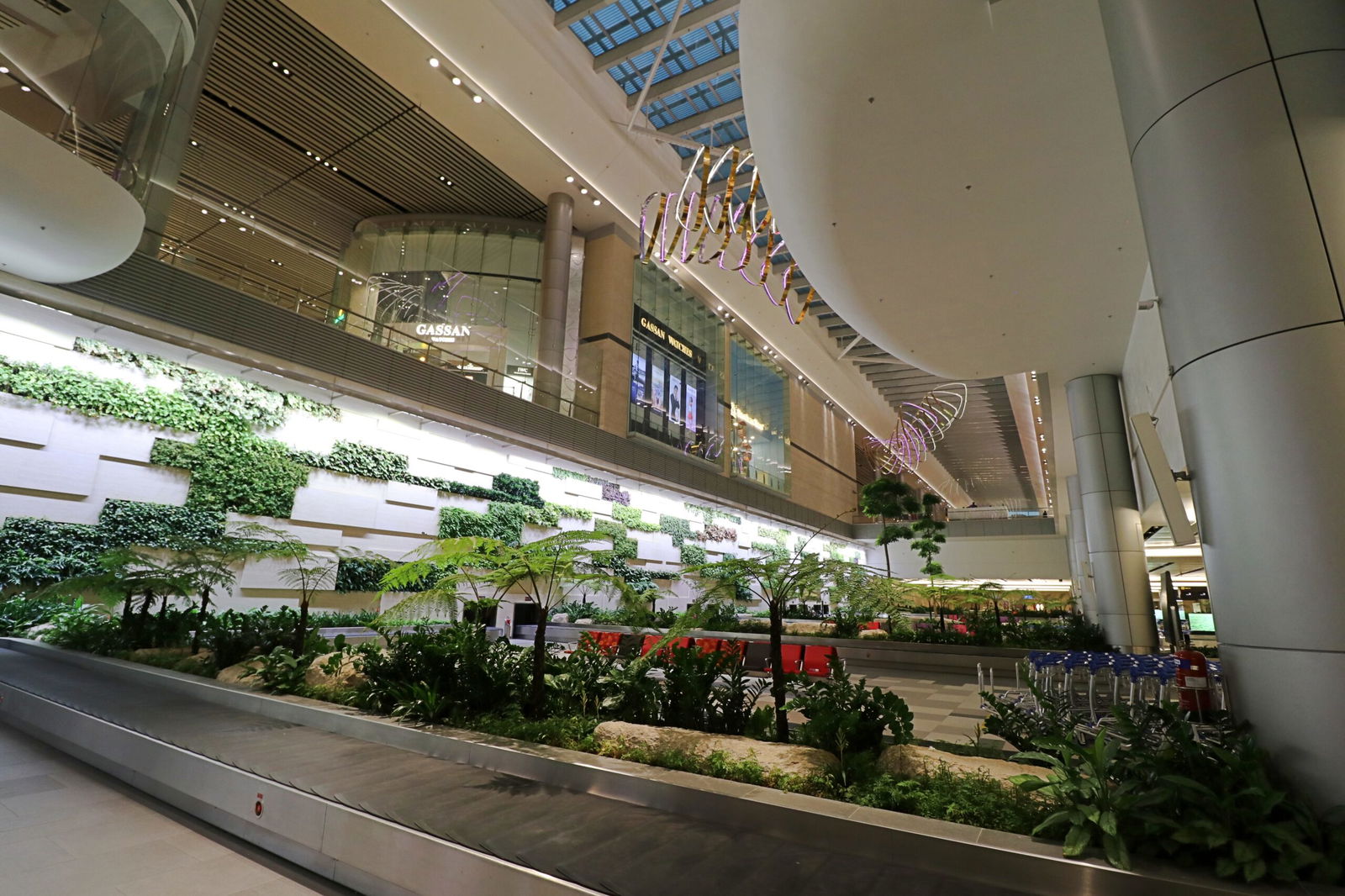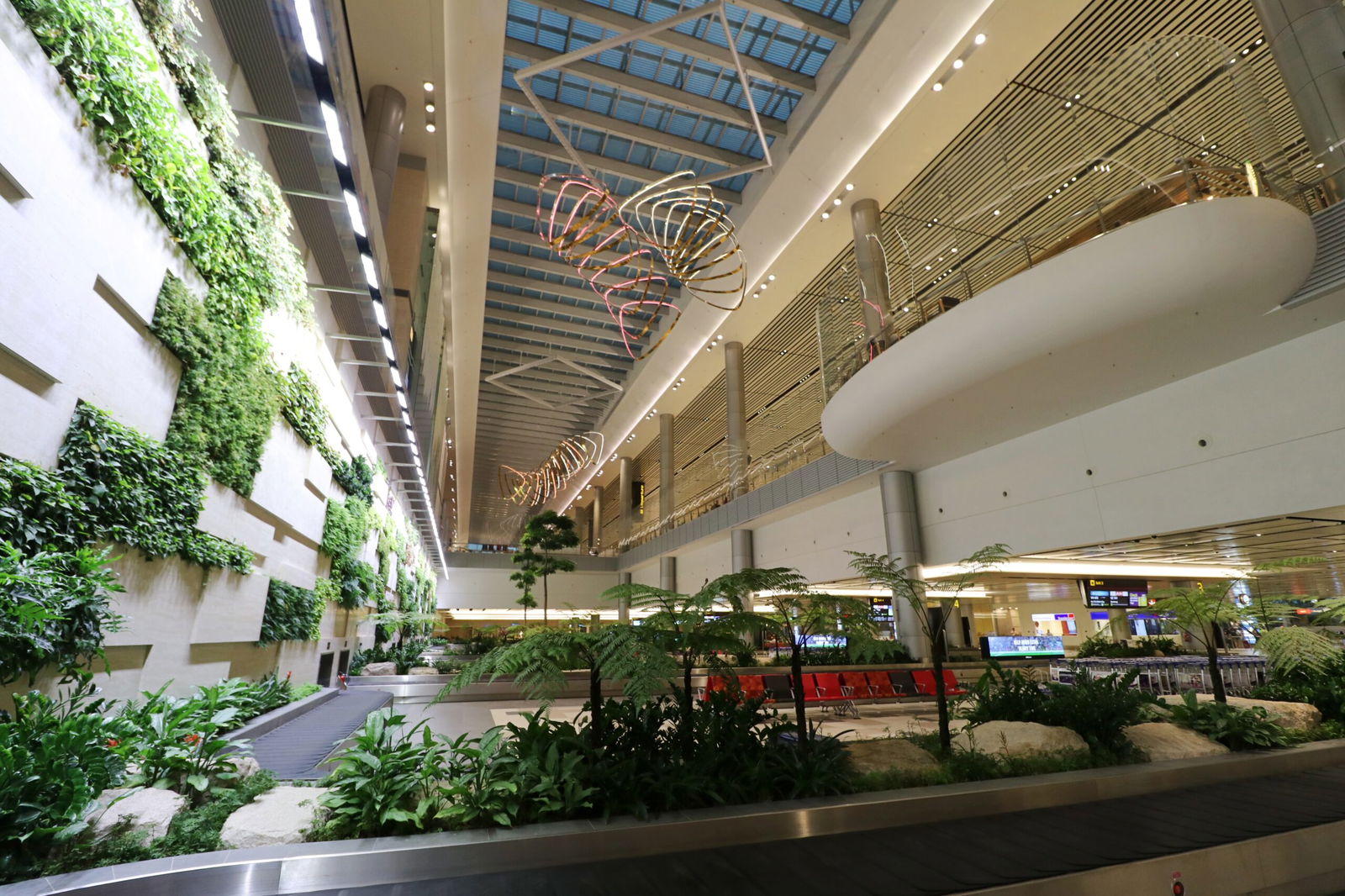 I wouldn't mind taking a seat and waiting for my bags here. This is how to do airport arrivals – and talk about a good welcome to Singapore!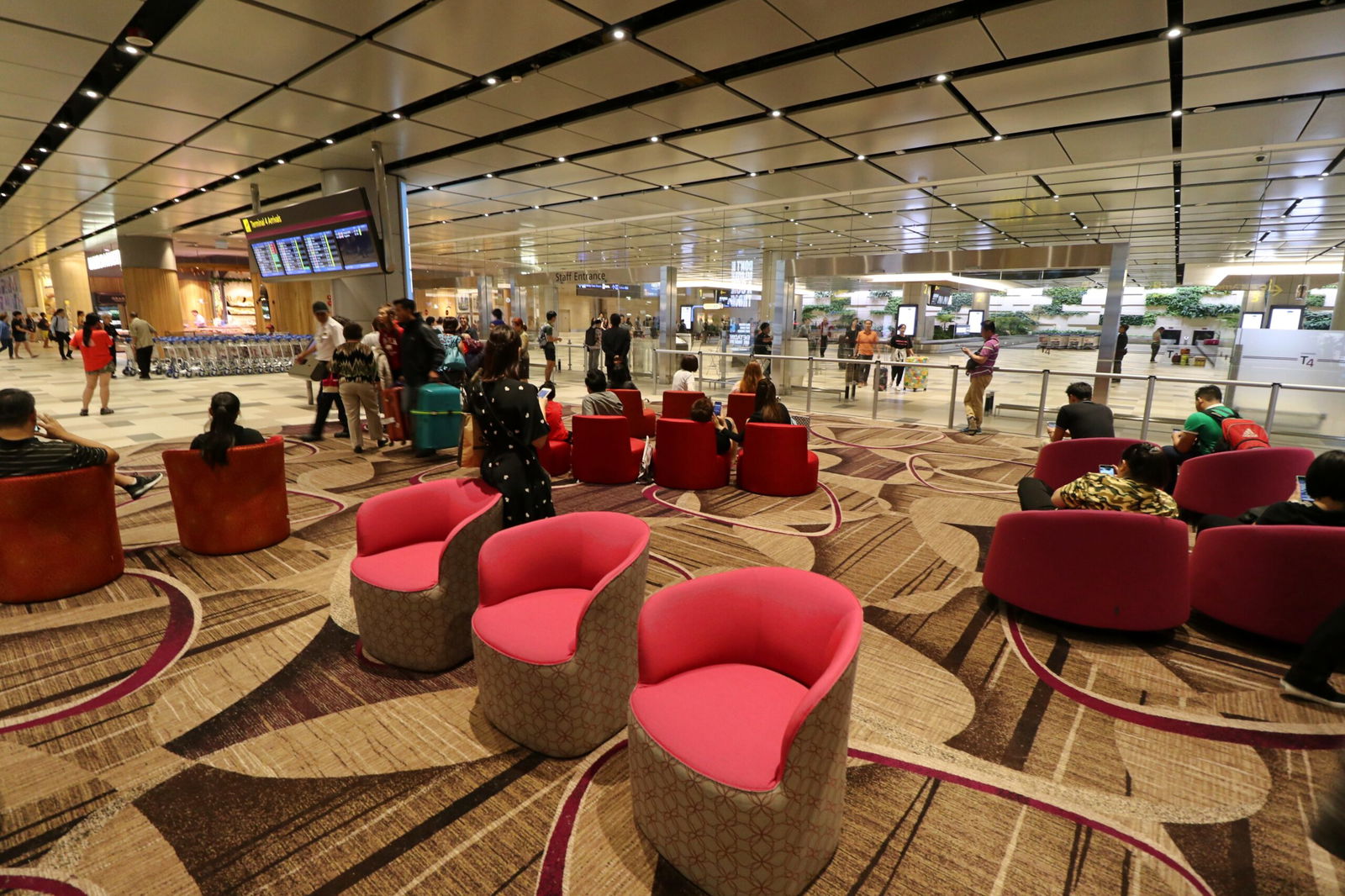 The wall between baggage claim and the public area is made of glass. This means you can see through it and identify/wave to your friends and family before you've even collected your bag. And, the terminal is equally beautiful once you clear customs.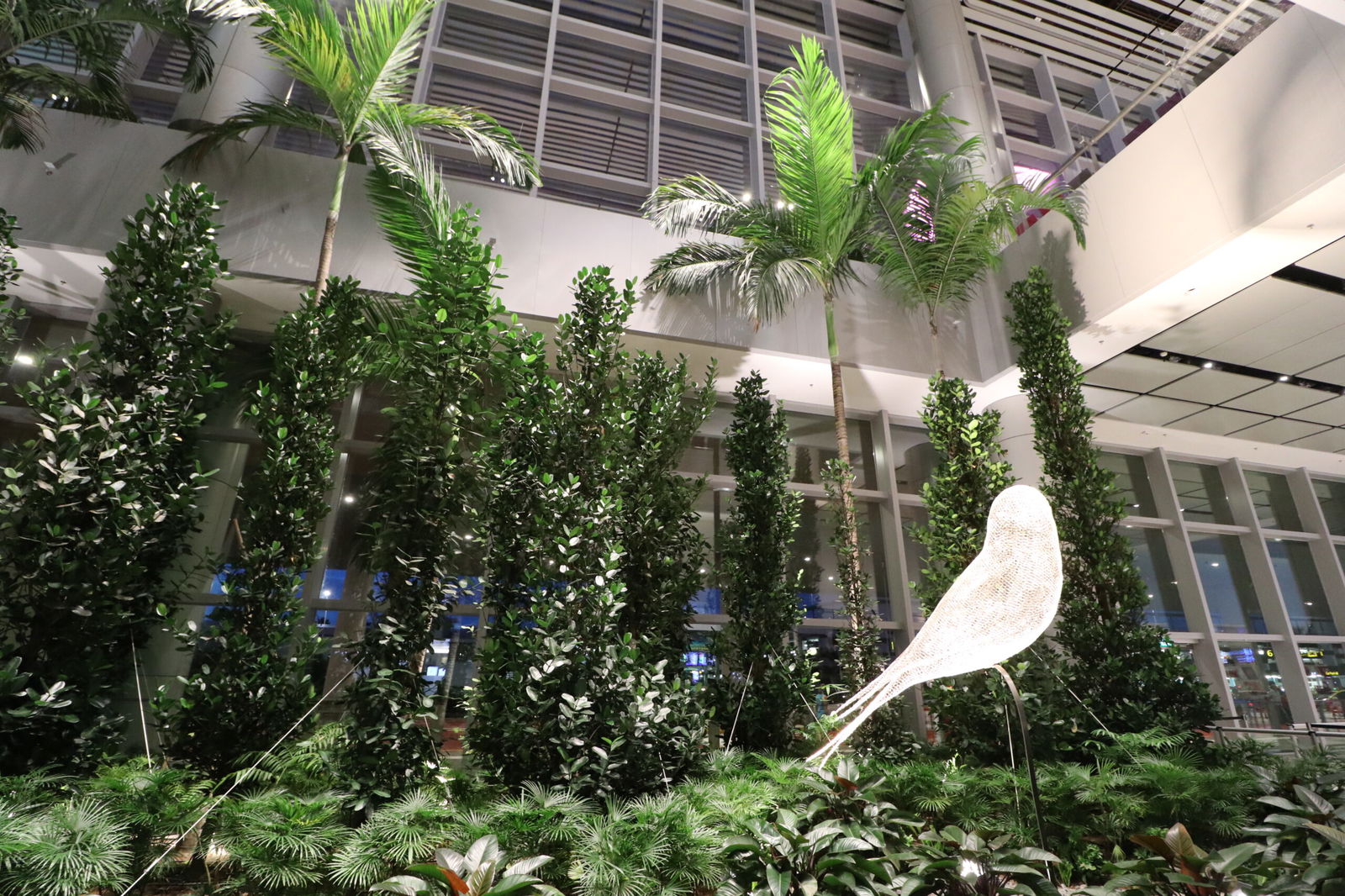 Bottom Line
Singapore Changi's new Terminal 4 has the best arrival process I have ever experienced. The terminal is beyond stunning, wait times are short and the vegetation is invigorating after spending hours and hours in-flight.
Have you been to the new Terminal 4 yet?