This saga continues getting more interesting.
A bit over two years ago, Qatar Airways announced their intentions to invest in Meridiana, Italy's second largest airline (which isn't saying a whole lot). The airline has a fleet of just 12 planes, consisting of 737s and 767s. It's an outdated fleet, to put it mildly.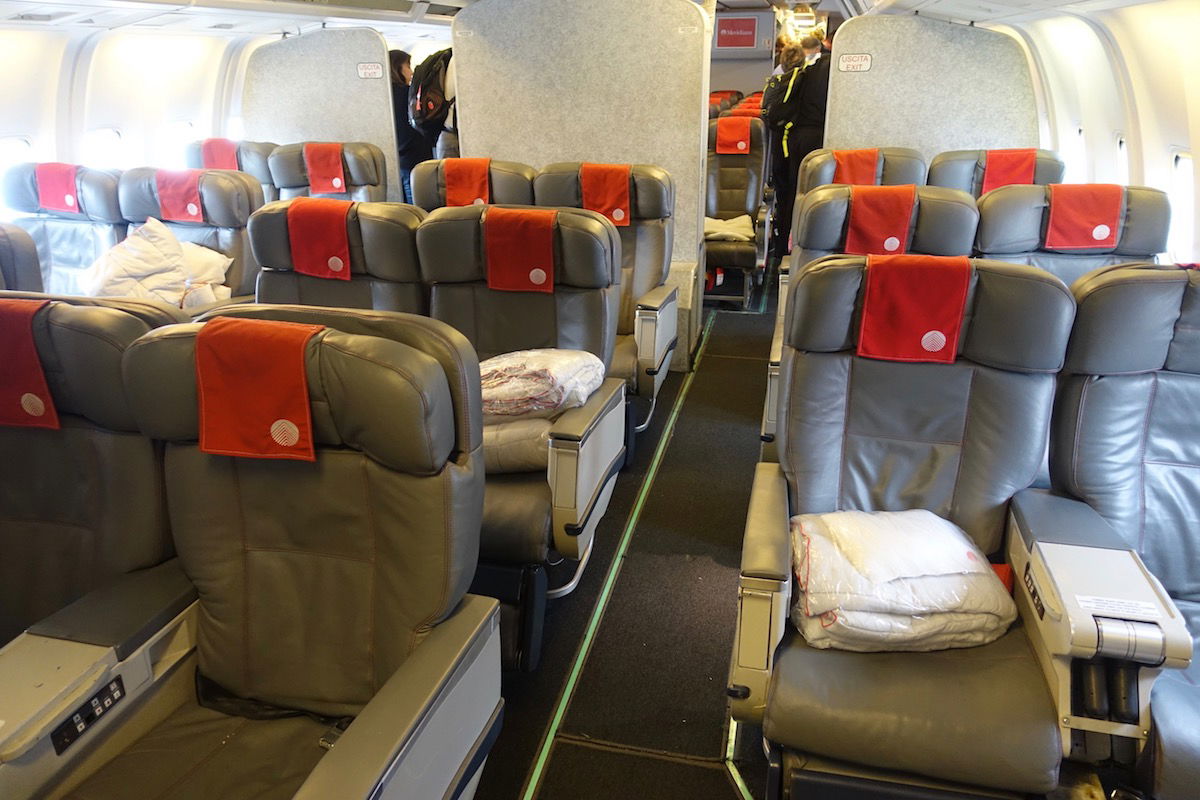 Meridiana's outdated 767 business class
It took quite a while for Qatar Airways' 49% stake in Meridiana to be finalized, as the deal only closed in late September. While some of Qatar Airways' other airline investments are hands off, that's not the plan with Meridiana. With Alitalia being in a bad financial state, Qatar Airways is determined to "massively grow" Meridiana, and turn them into Italy's "national airline."
Qatar Airways' CEO even wants to rename the airline Air Italy, so that it's more obvious that they're Italy's national airline. The funny thing is that most Meridiana flights are already technically operated by an airline called "Air Italy." In 2011 Meridiana Fly (as it was called back then) acquired Air Italy, and it's now a wholly owned subsidiary of Meridiana. When I recently flew Meridiana business class from Naples to New York, the safety cards even said "Air Italy" on them.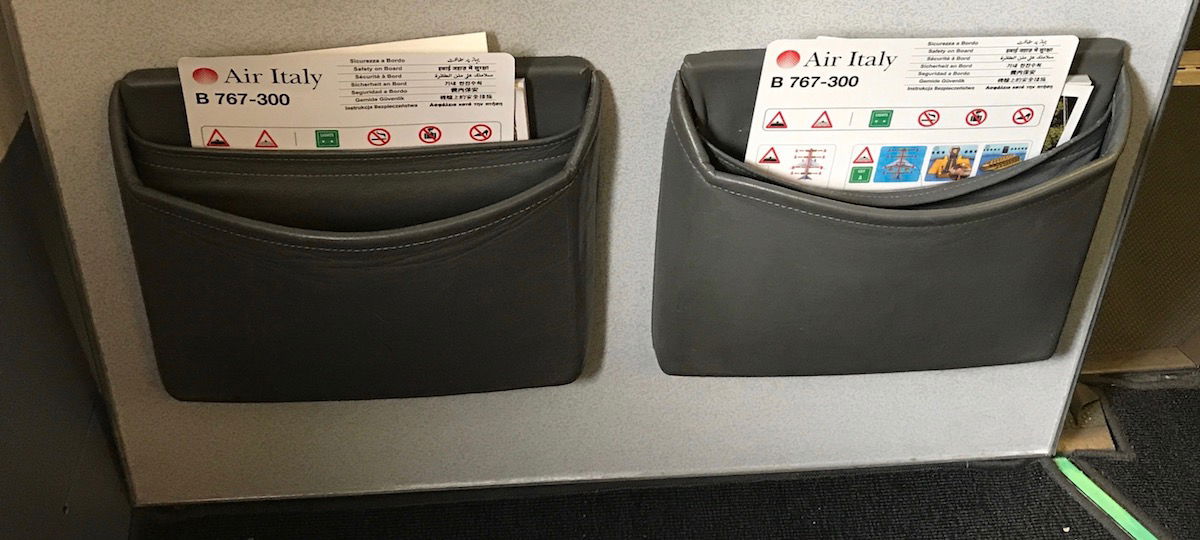 Some Air Italy branding can already be found on Meridiana flights
Well, Meridiana has just announced their first new transatlantic route in quite a while, and it's an interesting one.
Meridiana is adding flights from Milan to New York & Miami
Starting next summer, Meridiana will be adding two routes to the US out of Milan, per @airlineroute.
Specifically, as of June 8, 2018, Meridiana will launch 4x weekly flights between Milan and Miami, as follows:
IG903 Milan to Miami departing 1:00PM arriving 5:45PM
IG904 Miami to Milan departing 7:45PM arriving 11:10AM (+1 day)
Presently the airline only flies from Italy to New York, so this will be their second US gateway.
Furthermore, as of June 1, 2018, Meridiana will launch daily flights between Milan and New York, as follows:
IG901 Milan to New York departing 1:10PM arriving 4:00PM
IG902 New York to Milan departing 8:30PM arriving 10:35AM (+1 day)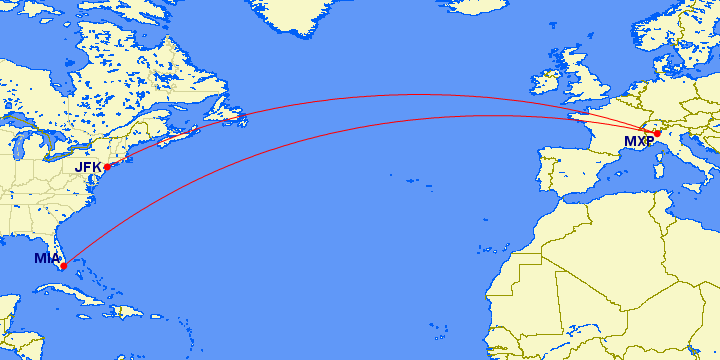 What makes this interesting is that up until now Meridiana's US flights have been out of Palermo and Naples. While those markets aren't really a substitute for Milan or Rome, the intent was that they'd serve a different market that still had quite a bit of demand. For those going to the Amalfi Coast, for example, Naples was an ideal gateway.
Meridiana is canceling flights out of Naples and Palermo?!
Based on looking at the schedule, starting next summer I don't see any Naples or Palermo to New York flights. I knew Meridiana wanted to grow, but are they really ditching their Naples and Palermo routes to New York altogether in order to start flights out of Milan?
I appreciated Meridiana's unique value proposition, given that they were the only airline offering flights in this market. Meanwhile American, Delta, United, Alitalia, Emirates, and Meridiana will now all offer nonstop flights between Milan and New York, so that's quite a crowded market.
This is a puzzling move for an airline that's looking to grow.
These new flights will be operated by Qatar Airways A330s
This is the most exciting news. As we've known, Qatar Airways plans to send over some planes to Meridiana to help them grow. While not a 787, the plan is that these new routes will be operated by Qatar Airways A330-200s. This should represent a massive improvement in terms of the onboard product.
My hope is that they get Qatar Airways' refurbished A330s, featuring fully flat beds in a 2-2-2 configuration. While it's not the world's best business class product, it's a massive improvement over what Meridiana presently offers.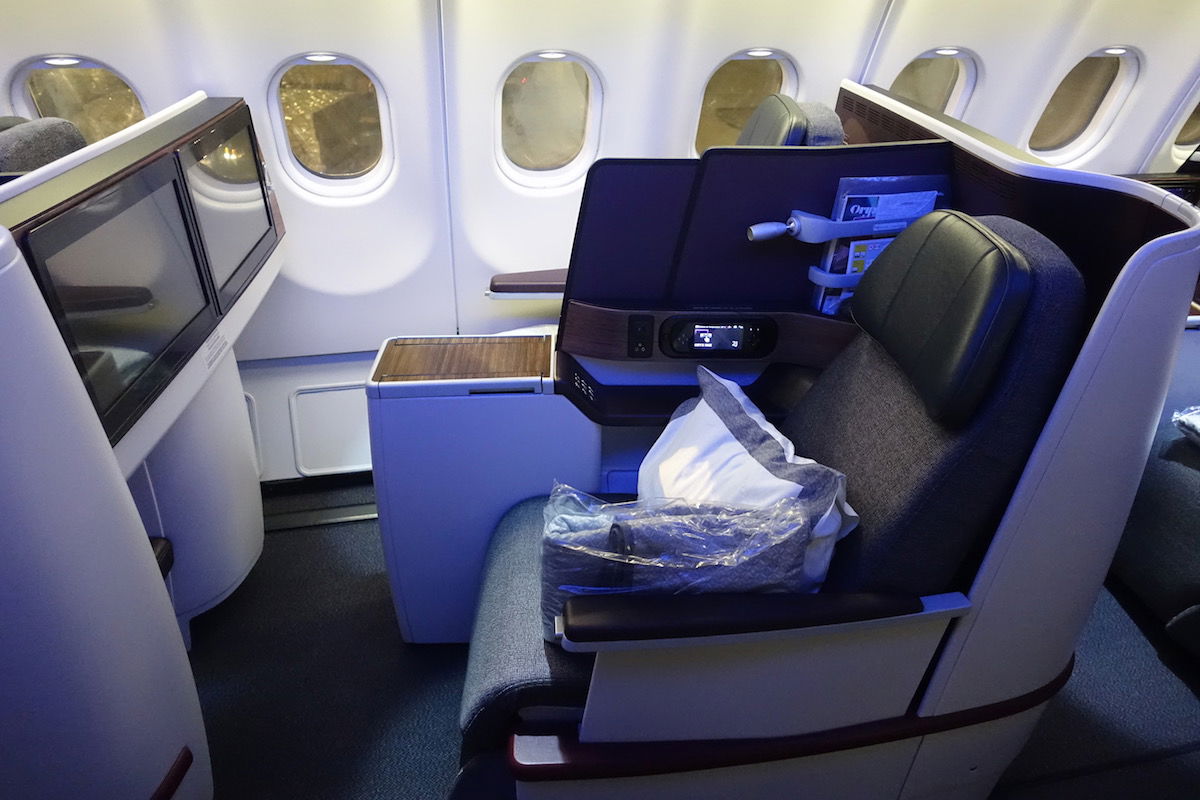 Qatar Airways' A330 business class seats
However, I believe Qatar Airways still has some A330s with angled seats, so hopefully those aren't the seats they get. Even if they do, it would still represent an improvement in terms of the onboard product.
Fortunately Meridiana's soft product is delightful already, so this should be a pretty nice product.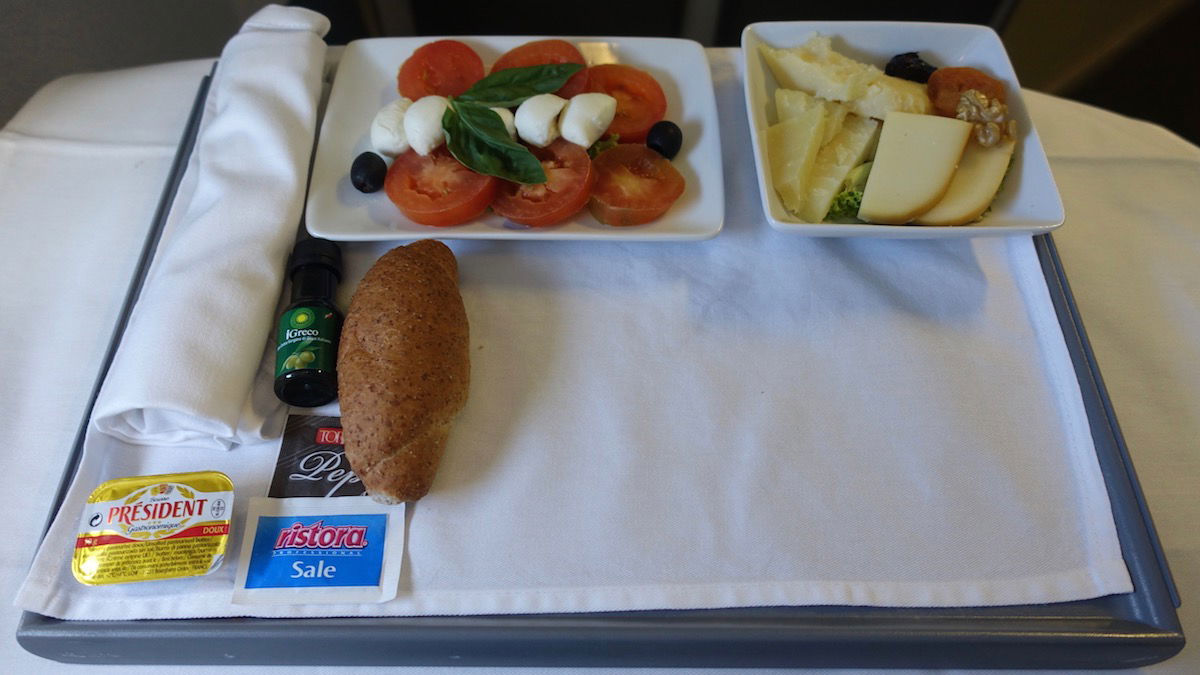 Meridiana's business class service
Bottom line
I'm excited to see Meridiana grow, though I'm sad to see them seemingly abandon their previous business model of serving markets that aren't otherwise well served. They're canceling service in two markets where they have a monopoly to jump into a market where they have a handful of competitors.
It's also great to finally see Meridiana get an updated product. Then again, there was something I found charming about their old experience.
What do you make of Meridiana adding flights from Milan to New York & Miami?