A lot of changes have been made to the American AAdvantage program the past couple of years, and almost none of the changes have been positive. I'm doing what I can to make the best of the new program, and I figured I'd share how I've been doing better than I was expecting in terms of upgrades.
Overall fewer upgrades are available than before on American, and that's due largely to American's newer planes having a smaller ratio of first class seats, as well as American doing more to actually sell first class. Furthermore, American has gone from first to (just about) worst when it comes the amount of domestic confirmable upgrade availability they offer.
However, I've at least figured out one way that American's new Executive Platinum upgrade priority can work to my advantage, which I figured I'd share.
How American's upgrade priority has changed
In May of this year, American changed how upgrades are prioritized. Prior to May of this year, American prioritized upgrades first by elite status, then by the time added to the waitlist, and then by the fare class. In other words, if you were an Executive Platinum member booking way in advance, you'd almost certainly be number one on the upgrade list.
Then in May American changed upgrade priority — upgrades are now sorted first by status, then by your rolling 12 month Elite Qualifying Dollar total, and then by the time by the fare class. In other words, all that really matter is your status and your EQD total. To American you are quite literally your dollar total over the past 12 months. Furthermore, this year American has formalized Concierge Key status, meaning that Concierge Key upgrades clear ahead of Executive Platinum upgrades, which wasn't previously the case.
It goes without saying that this is great news for high spenders. I know a lot of people who are Executive Platinum members who frequently book last minute who hated the old system — they were paying the highest fares, but were last on the upgrade list. Meanwhile this is a terrible system for those looking to score a bargain when booking in advance.
My EQD situation
I'm probably somewhere in the middle when it comes to how this new system impacts me. The Elite Qualifying Dollar requirement for being an Executive Platinum member is 12,000 EQDs.
My EQD total, including EQDs earned through credit card spend and travel on partner airlines, is 16,703EQD. I suspect that puts me somewhere in the middle in terms of Executive Platinum priority (probably slightly below average). There are certainly Executive Platinum members with fewer EQDs, and also lots with way more EQDs than me.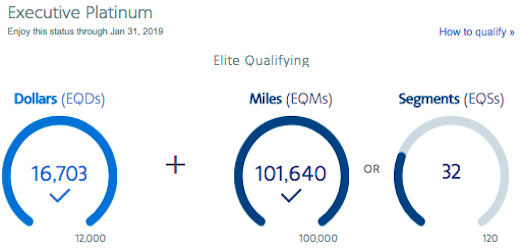 You're no longer penalized for making same day change
So this is how I've been doing better when it comes to upgrades than I was expecting. While American allows free same day flight changes for Executive Platinum members (though the terms are stricter than with most other carriers), in the past you'd basically be penalized for doing so if you were on the upgrade list. That's because upgrades were prioritized by status and then time added to the waitlist, and if you change flights, then your time added to the waitlist is essentially reset.
So while I sometimes still made flight changes in the past, automatically being last on the upgrade list within your elite tier isn't ideal.
Under the new system, you're not in any way penalized when it comes to upgrades if you make a same day change. Your priority on both the original and new flight will be based on your status and then your rolling EQD total, meaning that you can jump Executive Platinum members who may have been on the list before you.
A couple of examples
A couple of weeks ago I was flying from Miami to Los Angeles. This is a really tough route on which to score an upgrade, and I thought it was a sure bet that I'd be in economy. When I booked my flight was "J0" (meaning there were no seats left for sale in business class), while the flight before mine was "J1" (meaning there was one seat left for sale). I figured I'd have no shot at an upgrade on either flight, so just booked the more convenient one.
There's no way to know where you'll be on the upgrade list until you actually confirm onto the flight and it's within four hours of departure. So for giggles I made a same day change to the earlier flight. I figured I could always switch back to the flight I was originally booked on, and if there was a no show in first class I wouldn't lose any sort of priority.
To my surprise, I was number one on the upgrade list, and it stayed that way up until departure. I ended up getting the upgrade.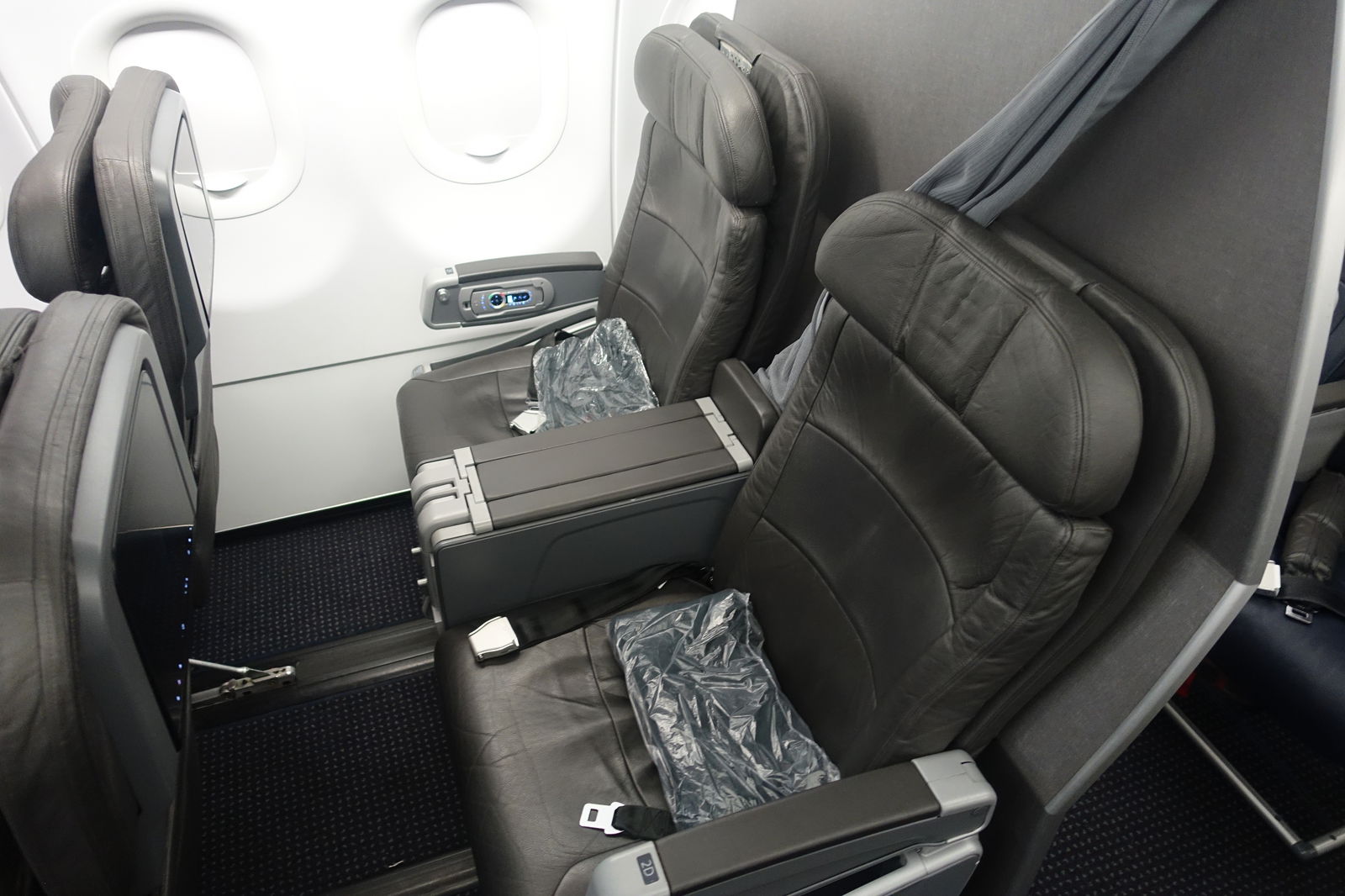 A couple of days ago Ford was flying from Los Angeles to New York, and his flight was "J1," so there wasn't much of a shot at an upgrade. The flight an hour before his original flight was "J2," so a few hours before departure I figured I'd just confirm him on the earlier flight to see where he was on the waitlist. If it looked like he would clear, it was worth flying a bit earlier. If it looked like he wouldn't clear, I could always move him right back, and he'd be no worse off. To my surprise, he was #1 on the earlier flight, and it stayed that way. He got the upgrade. I doubt he would have gotten it on his original flight.
Bottom line
While I don't love American's new upgrade priority, I think it's at least worth pointing out that you can now make same day changes (and even switch off a flight and then book back on it) without having your upgrade priority be penalized. This doesn't always work — some routes don't have multiple daily flights, and when economy is full you can't make same day changes. However, in at least two cases in the past few weeks this has helped us score upgrades on transcons, so hopefully some of you can benefit from this as well (just don't confirm onto a flight I'm booked on and beat me on the upgrade list, please). 😉
Has anyone else benefited from the ability to make same day changes without being penalized on the upgrade front?