A couple of days ago I wrote about how Swiss first class award availability was bookable using Star Alliance miles. As a policy, Swiss has restricted first class awards since 2013, as they now typically only let Miles & More elite members redeem miles for the cabin. Unfortunately within a day Swiss started canceling these tickets, without consulting the loyalty programs that issued them. However, the Aeroplan website continues to show itineraries intact, at least for me.
What Aeroplan has to say about this situation
In light of this current situation, Aeroplan has issued the following statement for those who booked one of these tickets through them:
I can assure you that we are not pleased with the situation.

Our members are our priority and Aeroplan will assist affected passengers. We are investigating the situation as to what exactly happened and why these reservations were cancelled. Working with Swiss and Air Canada, we should know more about that early next week.
That's fair enough, given that there's nothing here directly within their control, and presumably they'll have to work this out with Swiss.
This isn't a mistake fare
I think it's important to make the point that this wasn't a mistake fare. The Department of Transportation no longer offers the protection that they used to regarding post purchase price increases, which would cover things like mistake fares.
This is different, as this wasn't a mistake fare (or to use different terminology, this wasn't a post purchase price increase). Passengers redeemed the correct number of miles for the correct type of award in inventory that was restricted. Furthermore, precedent suggested that this would be honored, since Swiss similarly released award availability last year, and I managed to book and fly on one of those tickets.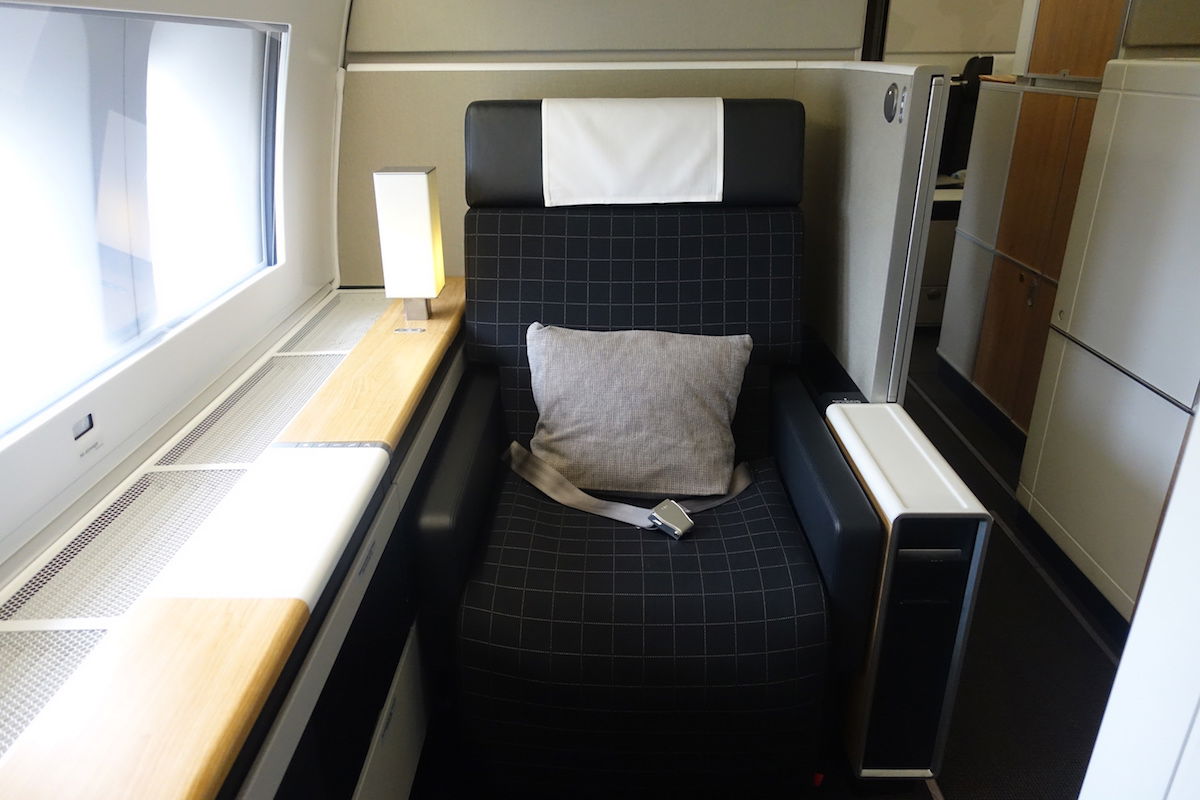 From a practical perspective any complaints with the DOT should be handled the same as a confirmed reservation that's unilaterally canceled by an airline, not because the price was wrong, but because they decided they didn't want to sell the seat. That's an important distinction.
Some are threatening to sue Aeroplan
My friend Matthew from Live and Let's Fly wrote a post entitled "Dear Aeroplan, If You Cancel My Swiss First Class Tickets, I Will Sue You."
I commend Matthew for holding airlines accountable for mistake fares in the past. He fights the tough fight that many of us don't want to fight, and he has had quite a bit of success with this. With the Ethiopian Airlines mistake fare a while back he showed up at the airport in Bangkok to take his flight, even though they had canceled his ticket. While they didn't allow him to board the flight, they did give him a replacement flight in business class after quite a battle.
Personally I'm probably a little more forgiving of mistake fares. If something is obviously a mistake fare and if an airline contacts people quickly, I think it's a battle not worth fighting. Meanwhile if it's not obvious it's a mistake fare, or if airlines are slow to communicate, I think it's fair game to go after them.
But I think this is a bit different. While I appreciate (and share) Matthew's frustration with the situation (I also booked one of these tickets, and got Ford really excited about flying Swiss first class), there's one area where I disagree with him. Specifically, Matthew says the following:
Note something above. I am not threatening to sue SWISS. At least, not at this point.

My contract was with Aeroplan…the seller of the tickets. And if SWISS does not wish to honor the booking, Aeroplan must find another way to get my family home from Zurich to Los Angeles nonstop in first class…even if that means buying me revenue tickets.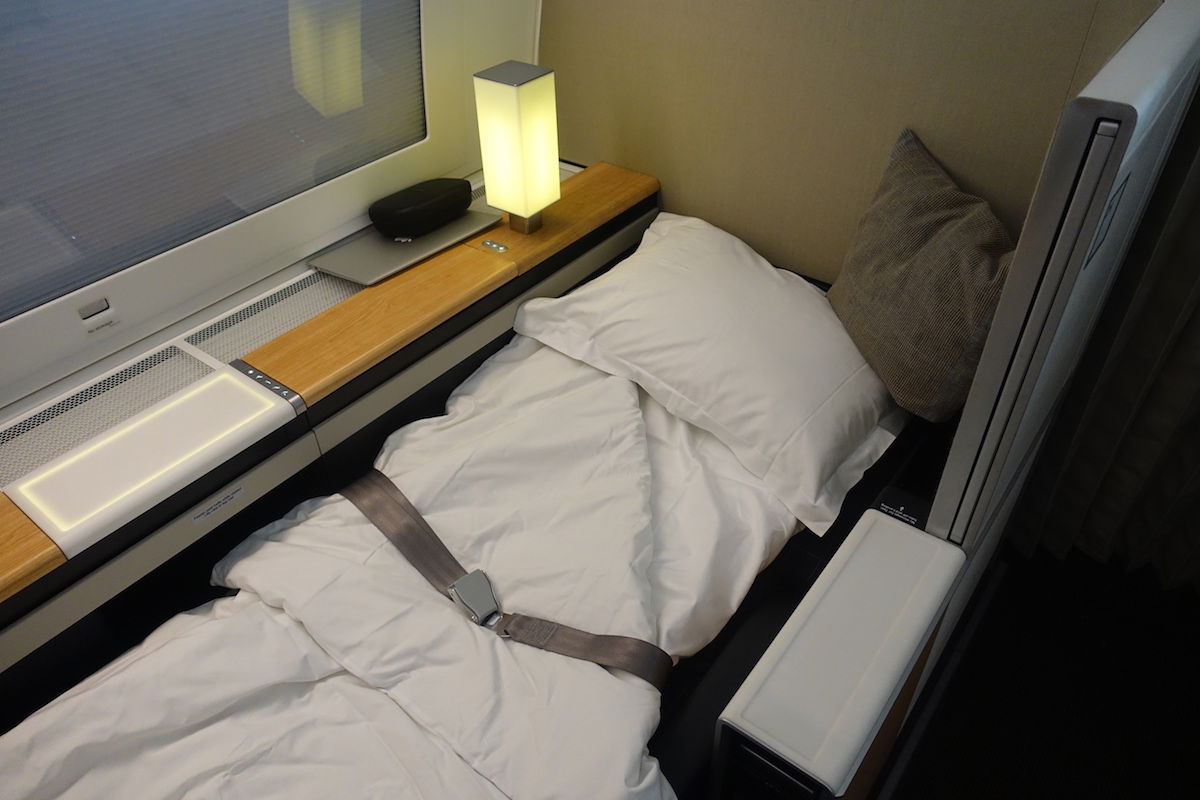 Why I'm not fully holding Aeroplan accountable
There are three parties here:
There's Swiss, the airline that is operating the flight, and the airline that made the award space available
There's Aeroplan, Air Canada's spun off loyalty program, which is transfer partners with Amex, and which facilitated the transaction in an automated way
There's Air Canada, the airline that technically issued the ticket (or at least the ticket is on their "stock") and that has the systems that facilitate these awards being booked; so while we didn't directly do business with Air Canada, that's the company that the ticket number is from
But here's my issue with holding Aeroplan accountable — up until now they've done absolutely nothing wrong. Let's keep in mind that it wasn't just Aeroplan that allowed these bookings. United MileagePlus also did, and even Swiss' own Miles & More program did. Swiss is canceling all those tickets. It's not like Aeroplan was being negligent here.
Everything that has happened thus far is entirely Swiss' fault, and frankly it's not surprising. They're one of the most arrogant/stubborn airlines out there. When there were mistake fares out of Myanmar a few years back they refused to honor them, even when authorities told them they had to. So it's hardly surprising that they're canceling these tickets, even if it's completely wrong (and frankly I'm surprised they didn't the last time around).
I hope Swiss will do the right thing, and I hope Aeroplan will advocate for that
I think it's one thing to go directly after an airline if they are making the choice not to honor a ticket. But assuming Aeroplan does do everything in their power to advocate for Swiss honoring these tickets, there's not really more I'd expect of them.
If they do everything they can, I just couldn't bring myself to hold them fully responsible. It seems they're doing everything in their power here — they're trying to communicate with Swiss, they're offering to reverse Amex points transfers for those who booked, they're trying to help people find alternative flights, etc.
Matthew suggests that Aeroplan needs to get people nonstop first class on the flights they booked, though I'm not even sure that's something they're required to do per the contract of carriage. Unless I'm missing something the contract of carriage makes no promise of a nonstop flight, so if Aeroplan rebooked someone with a connection in first class, they'd still be honoring their side of the contract.
But if Swiss tells Aeroplan to pound sand, what option does Aeroplan have? A one-way first class ticket from Los Angeles to Zurich costs over $10,000. Let's say that 500 people took advantage of this deal (in reality I suspect it's higher than that, but let's be conservative).

Should Aeroplan be out of pocket five million USD for Swiss' mistake, which they had zero control over? Technically maybe yes, but that just doesn't seem fair to me either, and when it comes to the game of miles & points, I want to live and let live.
I also get the other side of this — ultimately there was no contract with Swiss, so you can't as easily hold Swiss responsible (at least based on my understanding of the law). I suppose one could argue that if consumers sue Aeroplan, Aeroplan could try to sue Swiss to recover damages, but that all just seems messy.
I hope Swiss honors these tickets and realizes the fairly limited downside. I hope Aeroplan does everything in their power to advocate for passengers with reservations. If that doesn't lead to a positive resolution, I certainly think this is a situation that warrants a DOT complaint, as I think the DOT would actually rule in consumers' favor here, since this wasn't the case of a mistake fare. However, personally I couldn't bring myself to sue Aeroplan, or to even hold them responsible that much. It just doesn't seem fair, when this is entirely Swiss' doing.