Let me start by saying that this is an armchair CEO post, so I'm standing on my soapbox here and sharing an opinion. It's entirely possible I'm off base.
"Lucky, you don't know what you're talking about. Airline executives know what they're doing." Sure, largely they do, but they don't always get things right. Just look at Scott Kirby on basic economy, any airline executive on Cuba, or Doug Parker claiming the airline will never lose money again (well, that remains to be seen).
So this is just intended to be a conversation starter, and I'm curious to hear what you guys think about this.
American's A321T flights
American has a subfleet of A321s that operate the flights between New York and Los Angeles/San Francisco. These A321s are in a really fancy configuration, with 10 seats in first class, 20 seats in business class, and 72 seats in economy. At just 102 seats, they have about half as many seats as a regular A321 has.
American is the only airline still offering a three cabin experience between New York and Los Angeles, and I imagine they have quite a few Hollywood contracts as a result of this. The airline claims that the business model does well for them, but I'm not sure how true that really is.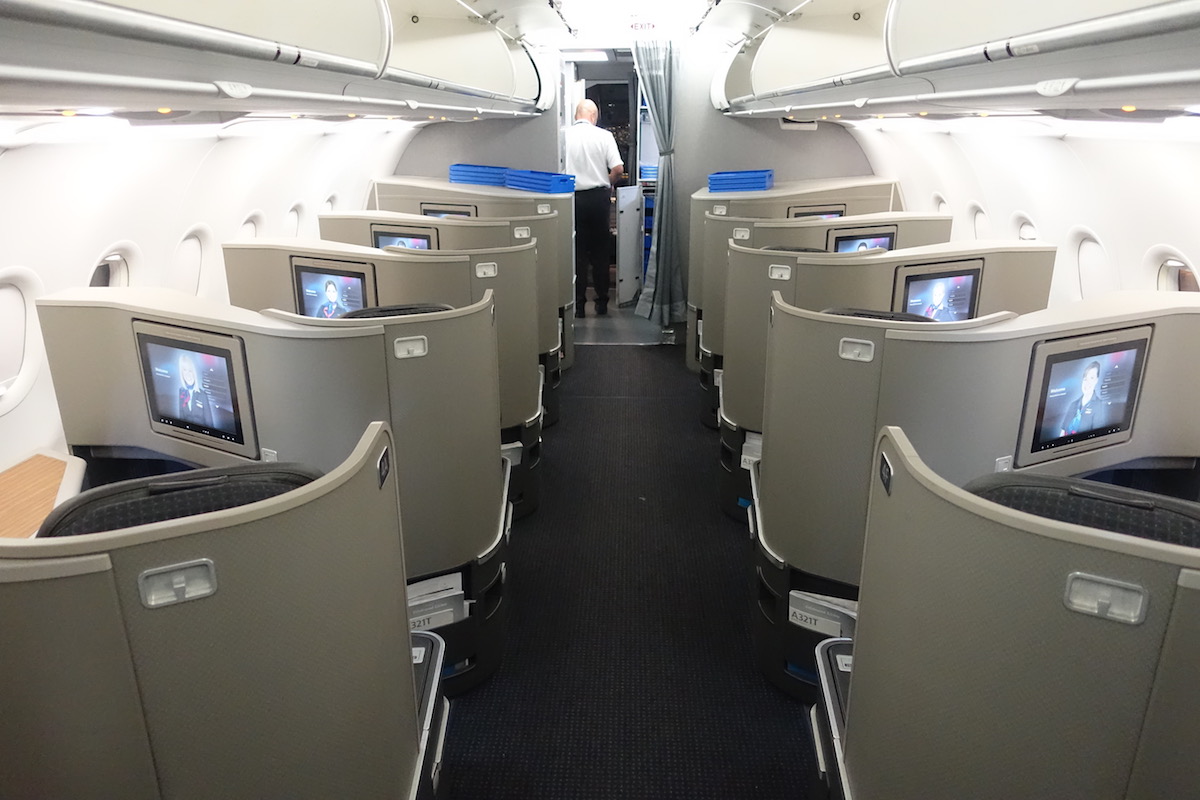 Airline executives almost always claim everything is rosy until the day they're ready to officially announce changes, so I don't put much weight into that. I'm not claiming they aren't doing well, but there is one area where I think they're leaving a significant amount of money on the table.
How many A321T first class seats does American really sell?
American's A321T first class is pretty cool looking, given that it consists of reverse herringbone seats in a 1-1 configuration. It's awesome to have direct aisle access from every seat on a narrowbody aircraft.
I imagine this is a product that the Hollywood crowd really appreciates. However, this represents maybe 1-2 people per flight, at most. Upgrades from business to first class using miles or other upgrade instruments are super readily available, so I imagine most of the rest of the people are upgrading.
Just about every flight always goes out full, though it's not with revenue passengers or even upgrades. Instead it's largely with non-revs. I don't have numbers to back this up, but based on carefully monitoring the loads for these flights, I suspect that consistently over half of the seats in first class are occupied by non-revs. Don't get me wrong, they're entitled to those seats and I'm happy they're able to get this perk, but it makes me wonder if American is really optimizing their revenue operating a product where they give away so many seats for "free" every flight.
American's A321T first class soft product is disappointing
We all know airline catering budgets are small, and every penny counts. So unfortunately nowadays the meal service in first and business class on these flights are almost identical.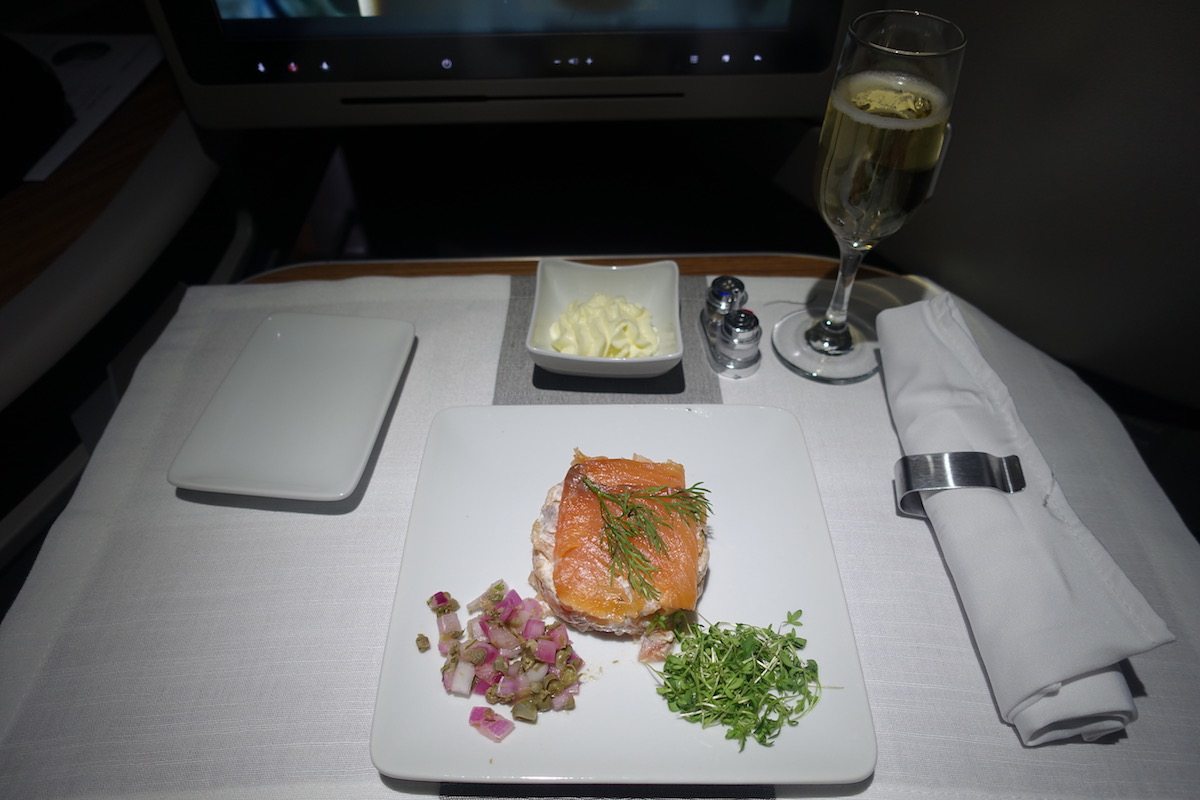 The one area where first class impresses somewhat is with the wine list.
American always caters the flight for 10 people, since the cabin will always be full with non-revs. So while they're not spending much on food, they are spending a fair amount on drinks. They're going to spend that money anyway, but they're not really getting any revenue out of it.
Is it time for American to get more aggressive with A321T first class upgrades?
I understand the concept of airlines wanting to protect the integrity of premium cabins, and not offer double upgrades, etc. However, in the case of these routes:
I imagine the demand for first class is pretty inelastic, which is to say that the Hollywood crowd pays for first class not because it's a good deal, but because it's the only thing they'd consider
There's not much to be said for protecting the integrity of premium cabins when every seat is always occupied
So what am I suggesting? I think it could make sense for American to more aggressively sell upgrades to first class on this route day of, at a reasonable but worthwhile cost. Let's call it $250 per direction, for example, a price at which point they'd almost certainly have takers. Not only would this potentially lead to an extra $250 per seat in revenue, but keep in mind that this would also clear up some business class seats, meaning more people could be upgraded from economy to business class. It's not uncommon to have seven empty seats in first class (before non-revs) but still have a dozen people on the upgrade list from economy to business class.
While Executive Platinum members get complimentary upgrades, everyone else has to either redeem miles or stickers for the upgrades. Stickers cost $40 per 500 miles, so we're talking about an extra $200-240 in revenue per flight, while a mileage upgrade would cost 15,000 miles plus $75.
So there's value in freeing up a business class seat and moving someone up to first class, and if you can get revenue for both passengers, it's a double win.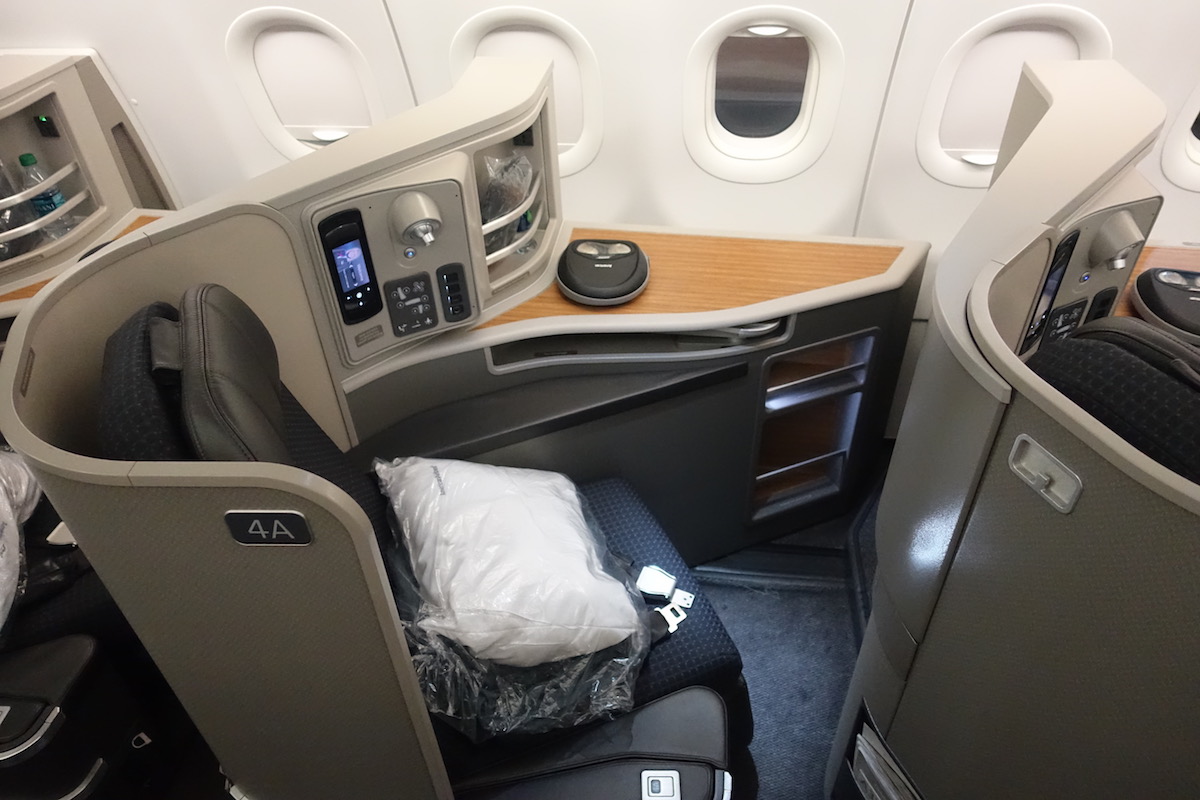 Bottom line
American isn't going to decrease the number of first class seats they have on their A321Ts, even though I'd estimate that consistently over half of them are unsold. While the seats will go out full no matter what due to non-revs, it seems like this is an opportunity to generate more revenue, not just for business to first class upgrades, but in turn every business to first class upgrade also opens up an upgrade from economy to business, meaning they'd be getting double revenue on those upgrades.
I'd argue that in the case of this market, demand for first class is pretty inelastic. Hollywood contracts pay for first class and won't wait for a day of upgrade, while it doesn't seem there's all that much other demand for paid first class. So I don't see the downside to offering upgrades from business to first class, even for those who already upgraded from economy to business. If the seats are going to be full either way, it seems like they're losing out on quite a bit of revenue.
I'm curious if you guys think I'm crazy, or think there's something American should do to fill up more first class seats on these routes with "paying" passengers?