Last month I flew Icelandair roundtrip from the US to Stockholm for an appearance on Sweden's biggest daytime talk show. Besides the fact that I went on TV for the second time, which made me feel too many things to describe (mainly just super thankful), I was also excited to visit Icelandair's new Saga Lounge in Keflavik. It opened in May of this year. The new lounge is twice as big as the previous one and offers stunning views of the surrounding scenery.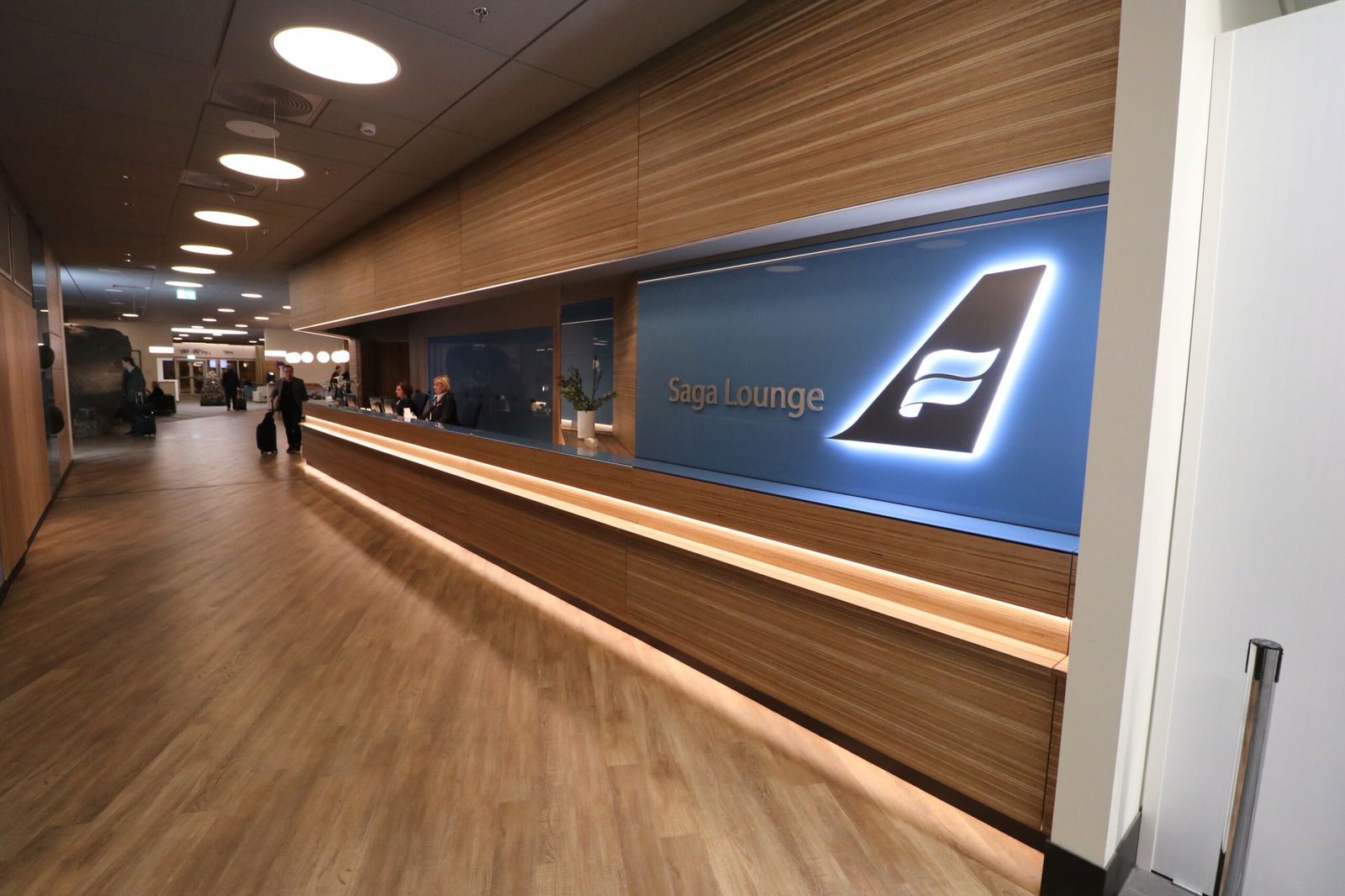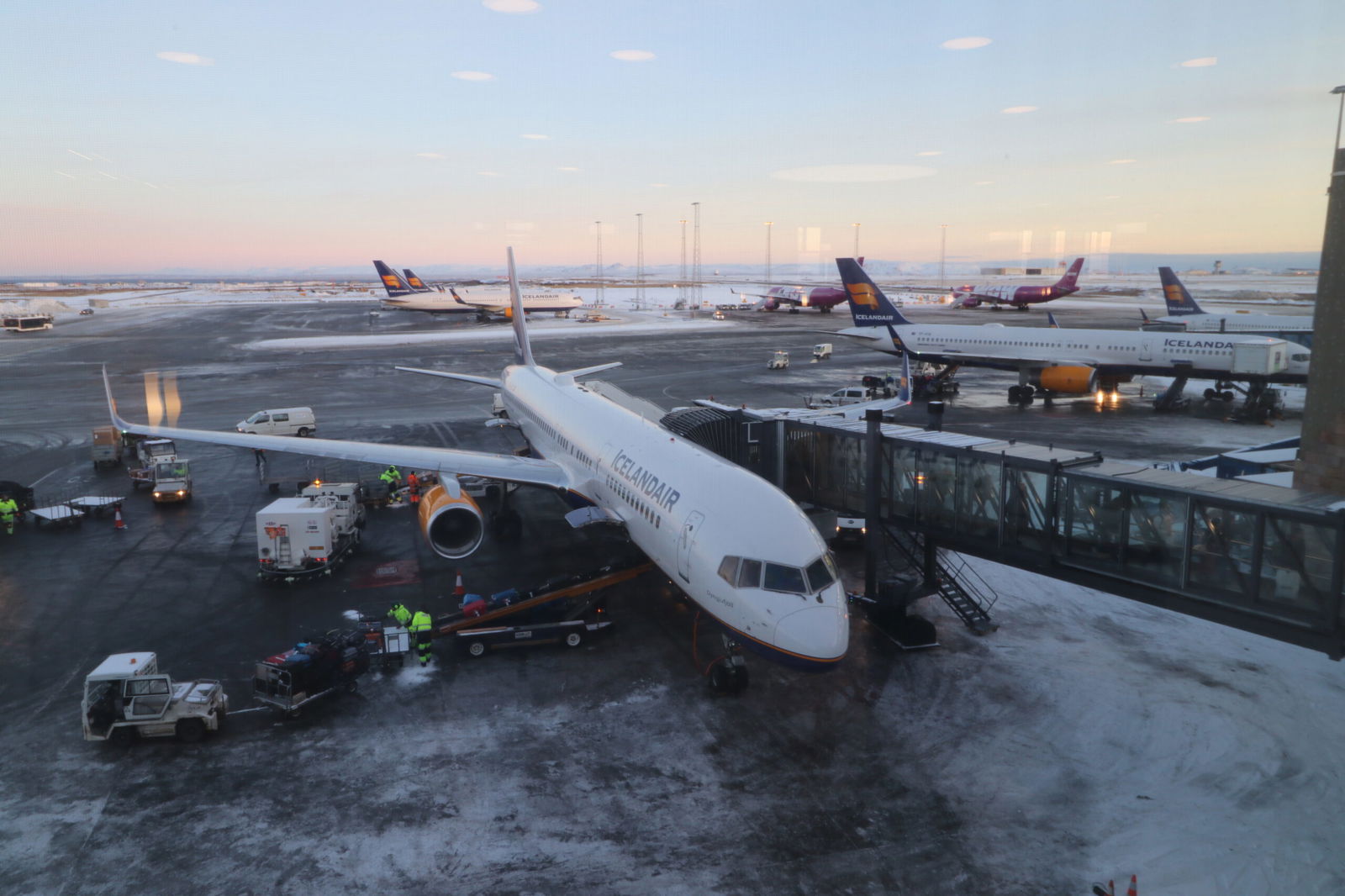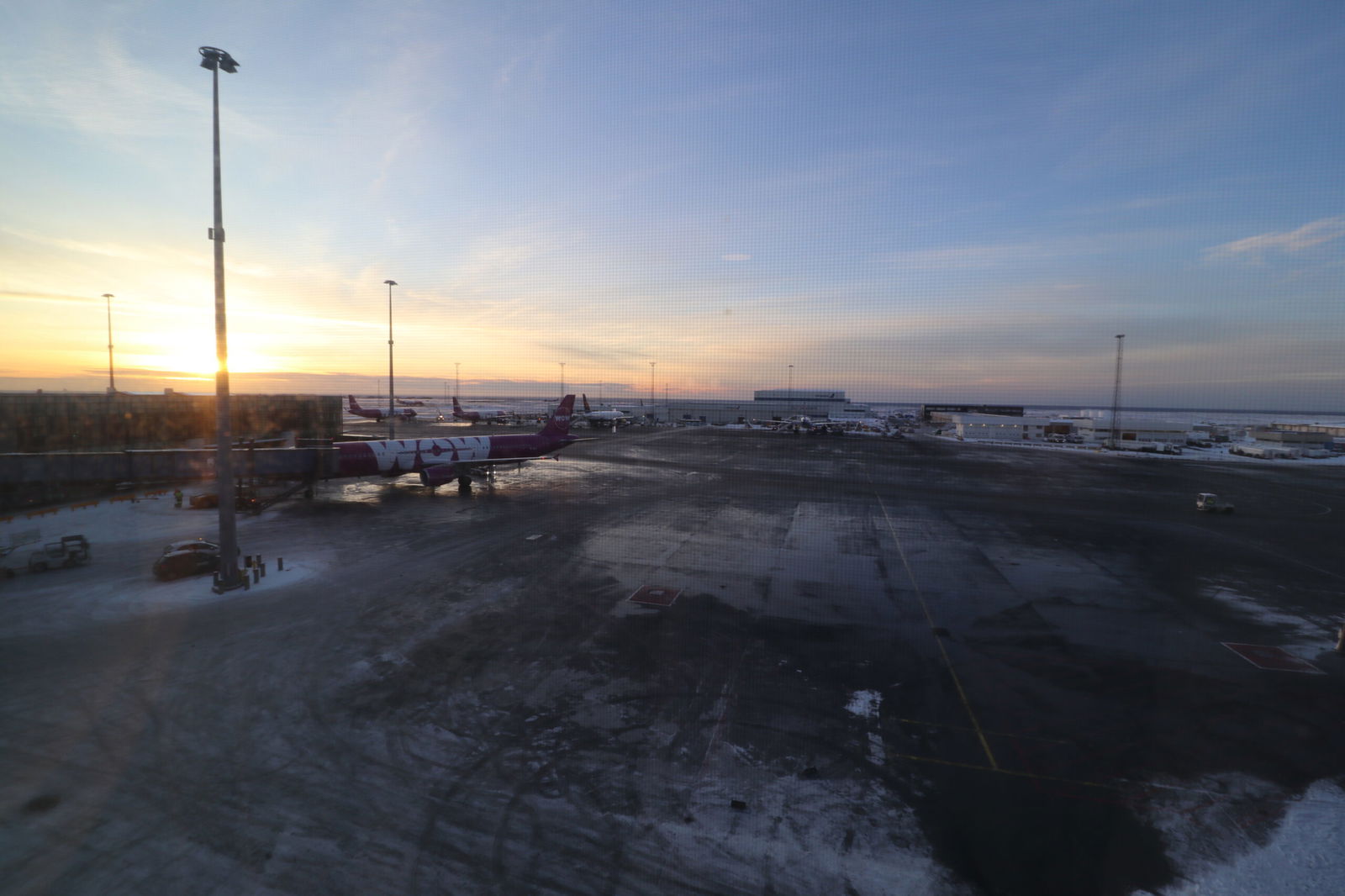 Since I visited the lounge on both my outbound and inbound legs, I got to see two different food spreads. Breakfast is good but slightly limited in terms of healthy options.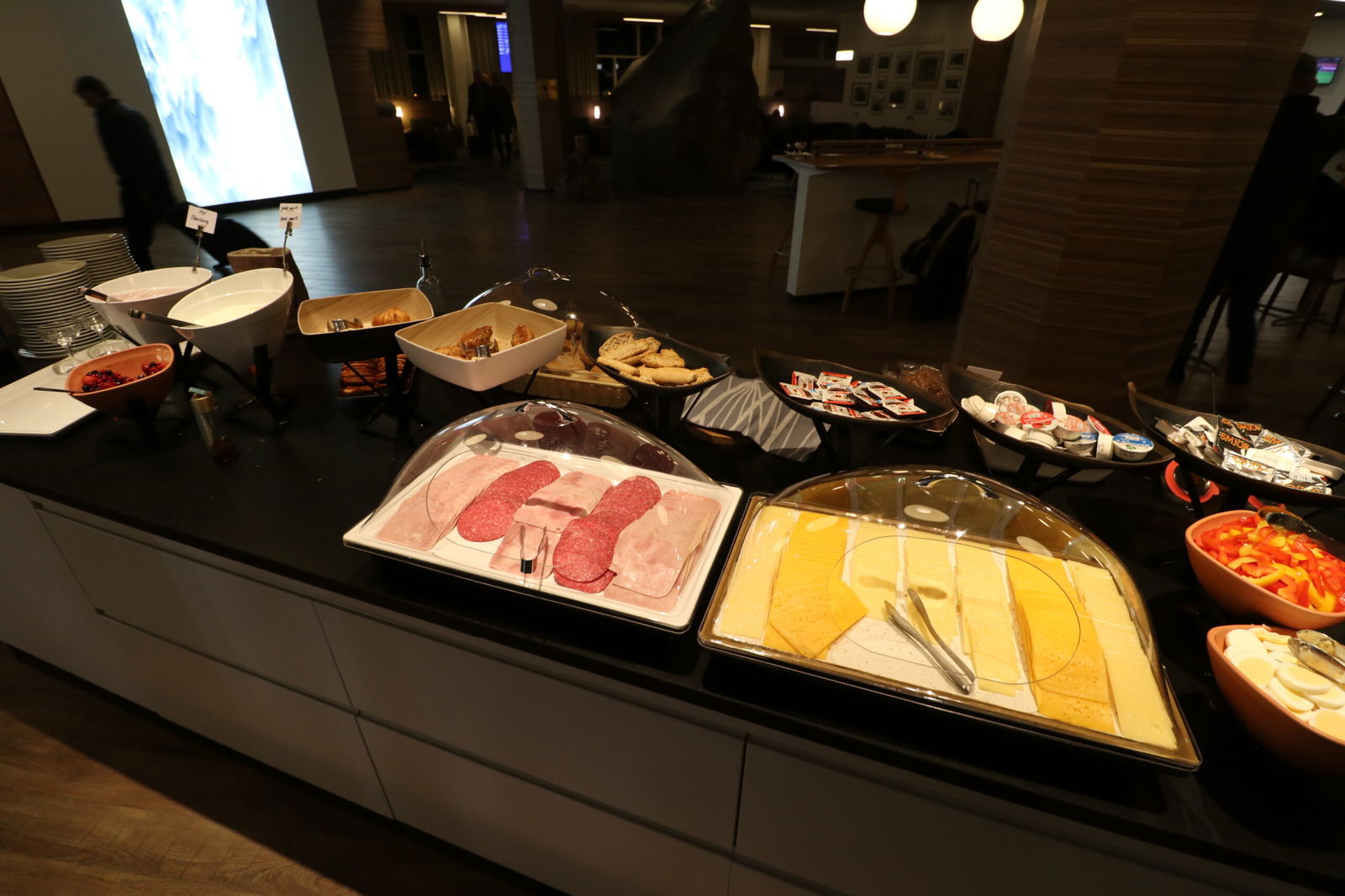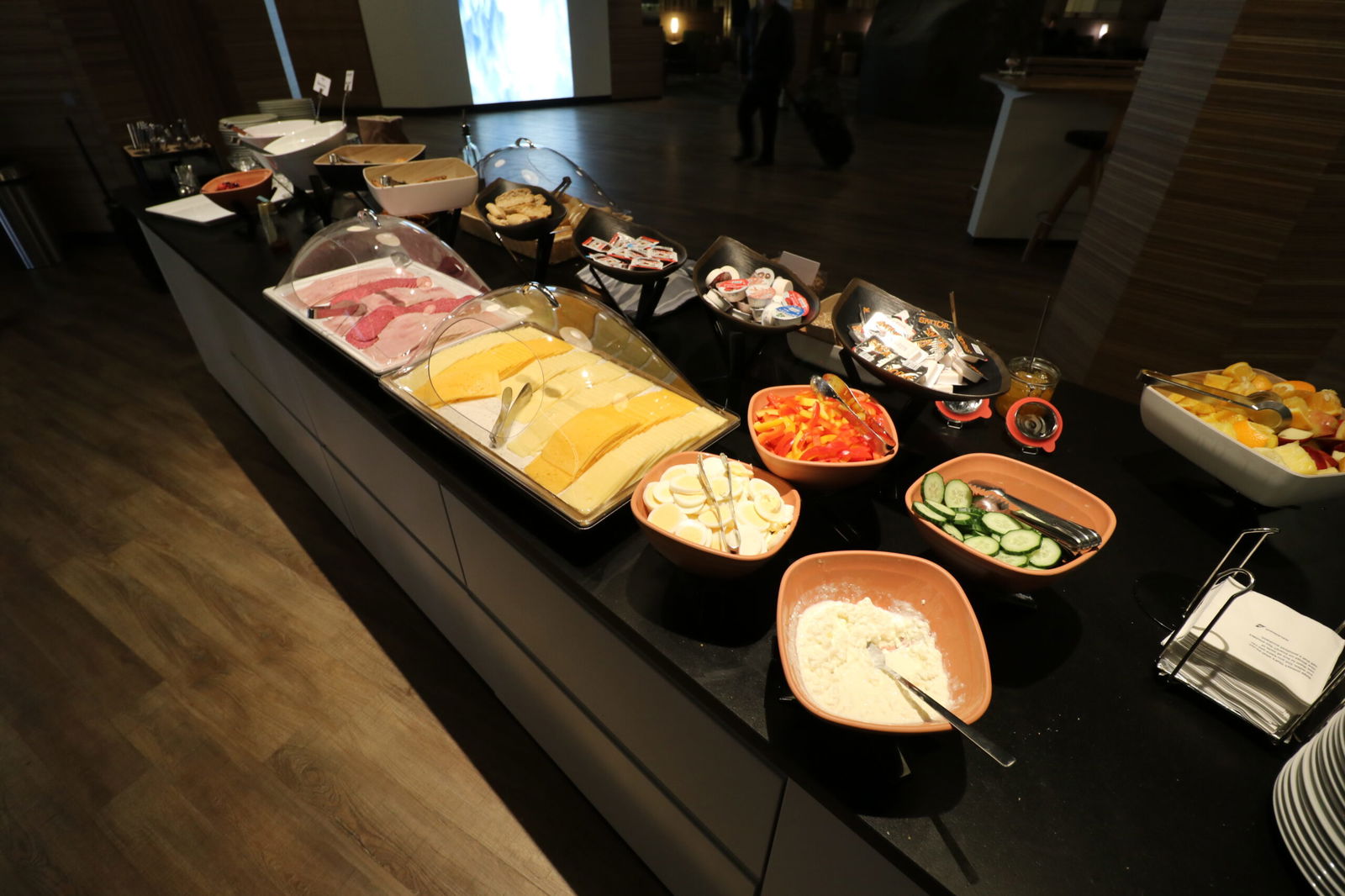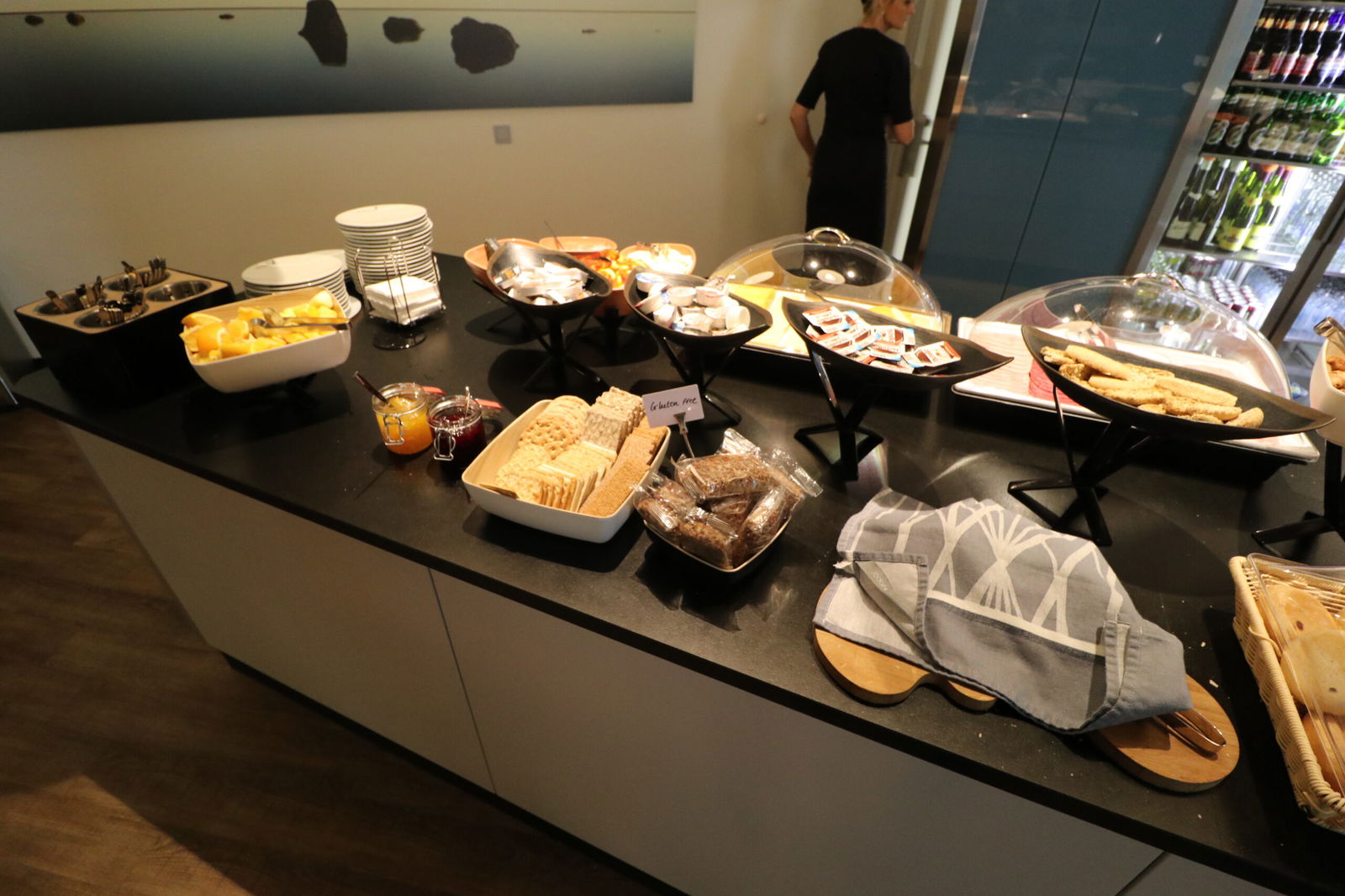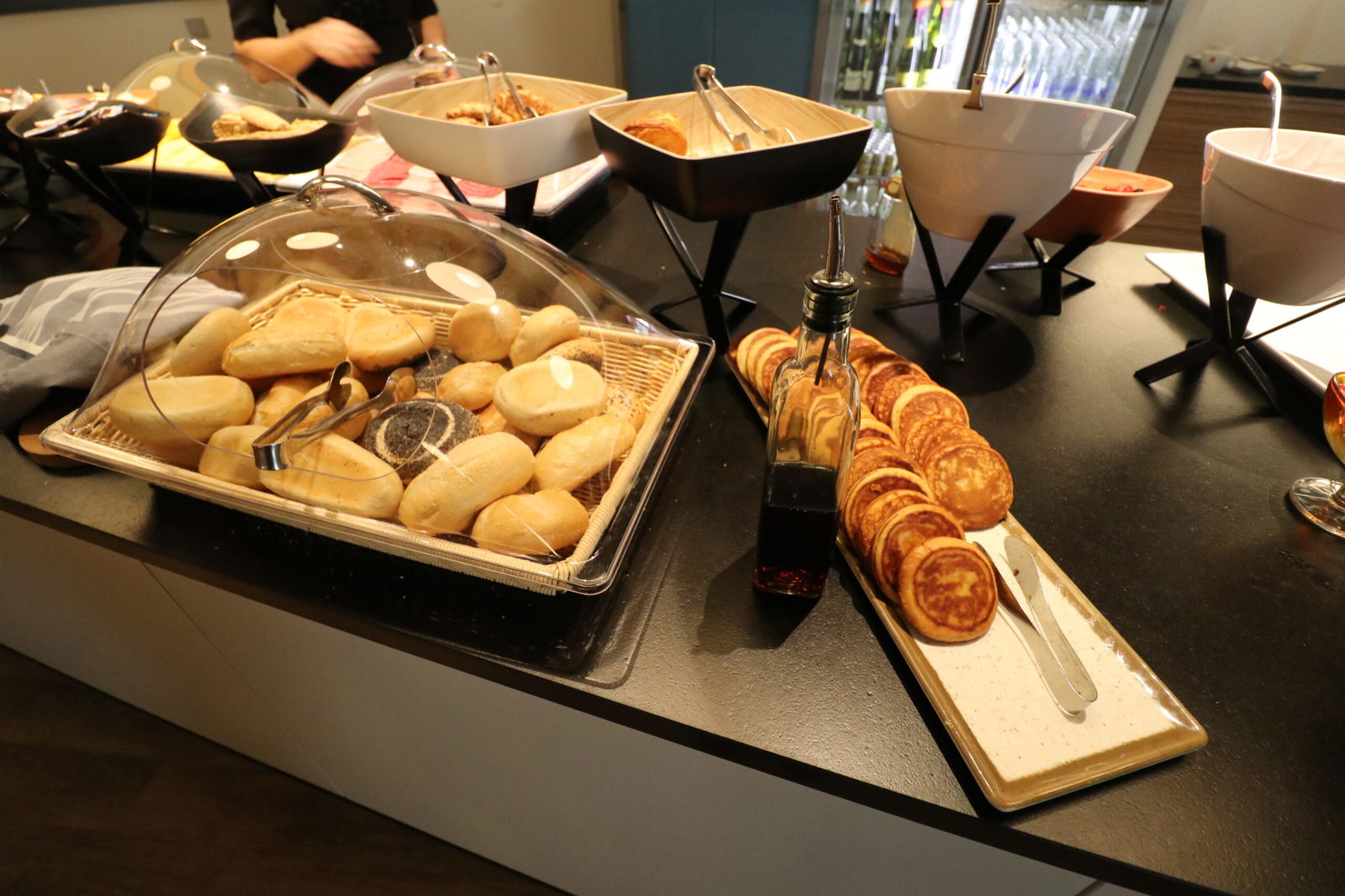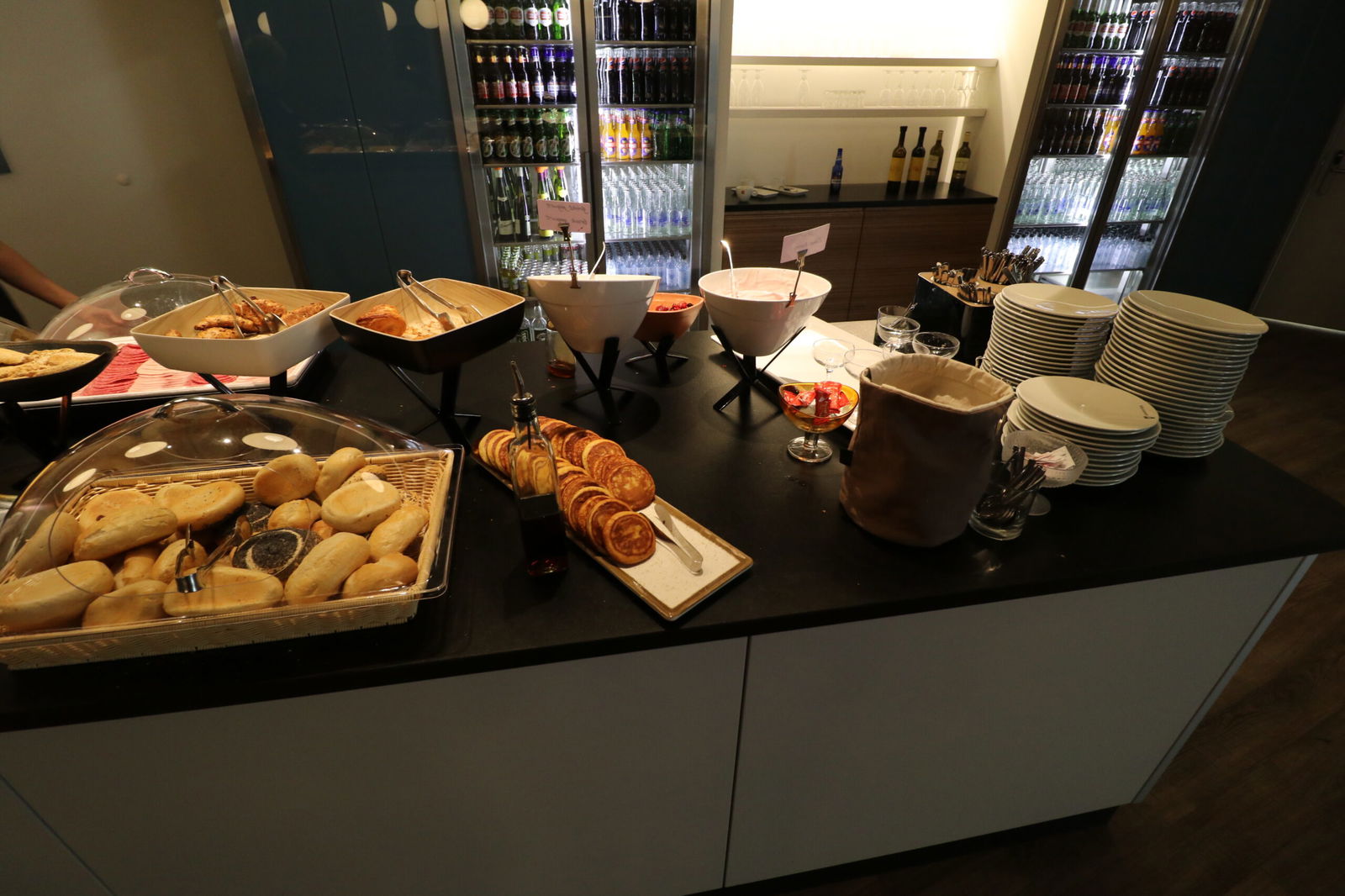 They have pancakes, so most people won't exactly miss having oatmeal. However, it's always nice to have smoothies and milk/yogurt substitutes in a lounge. Meanwhile, the dinner spread is great. Here there are options to suit every dietary preference, and liquor in abundance.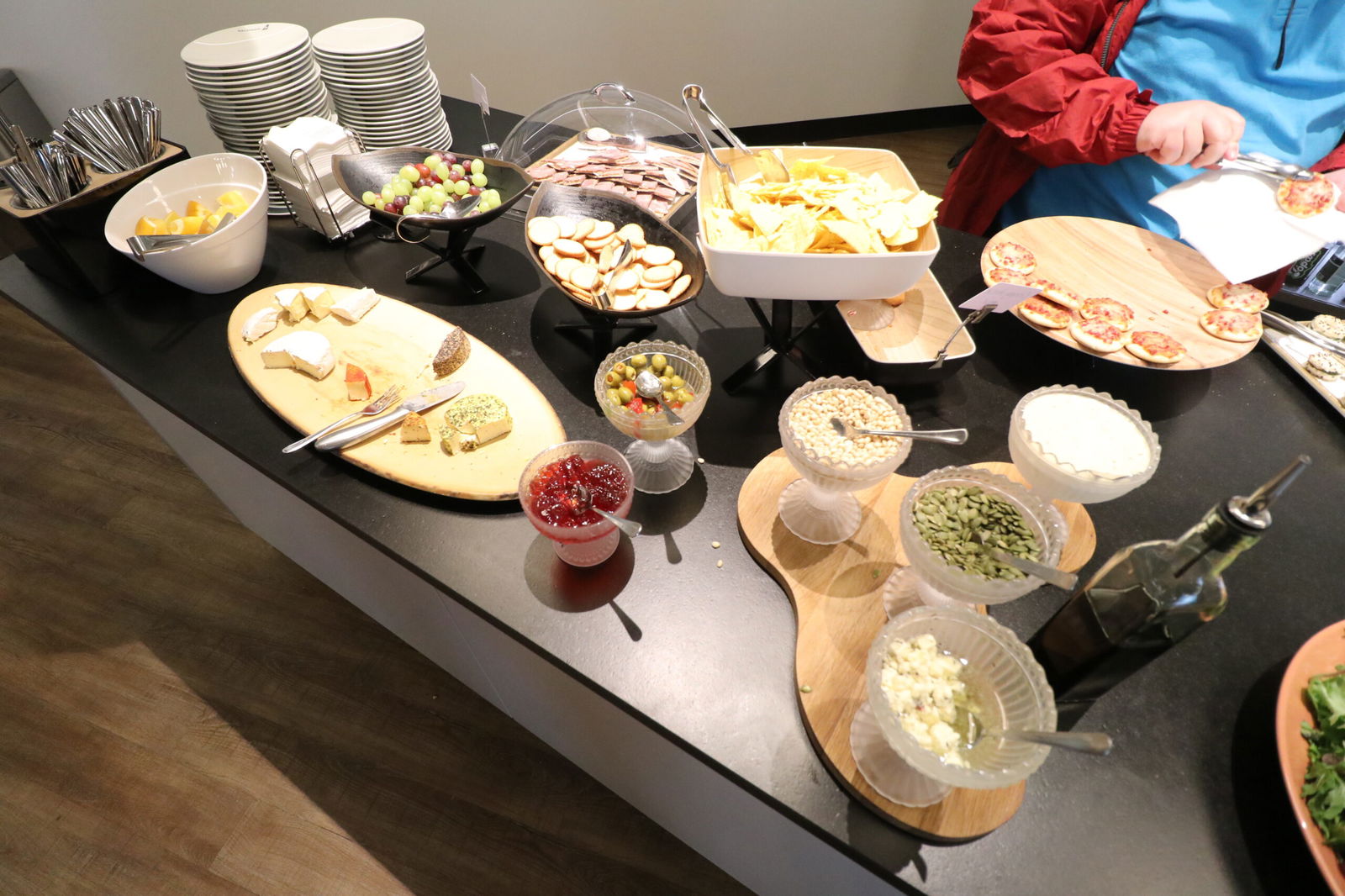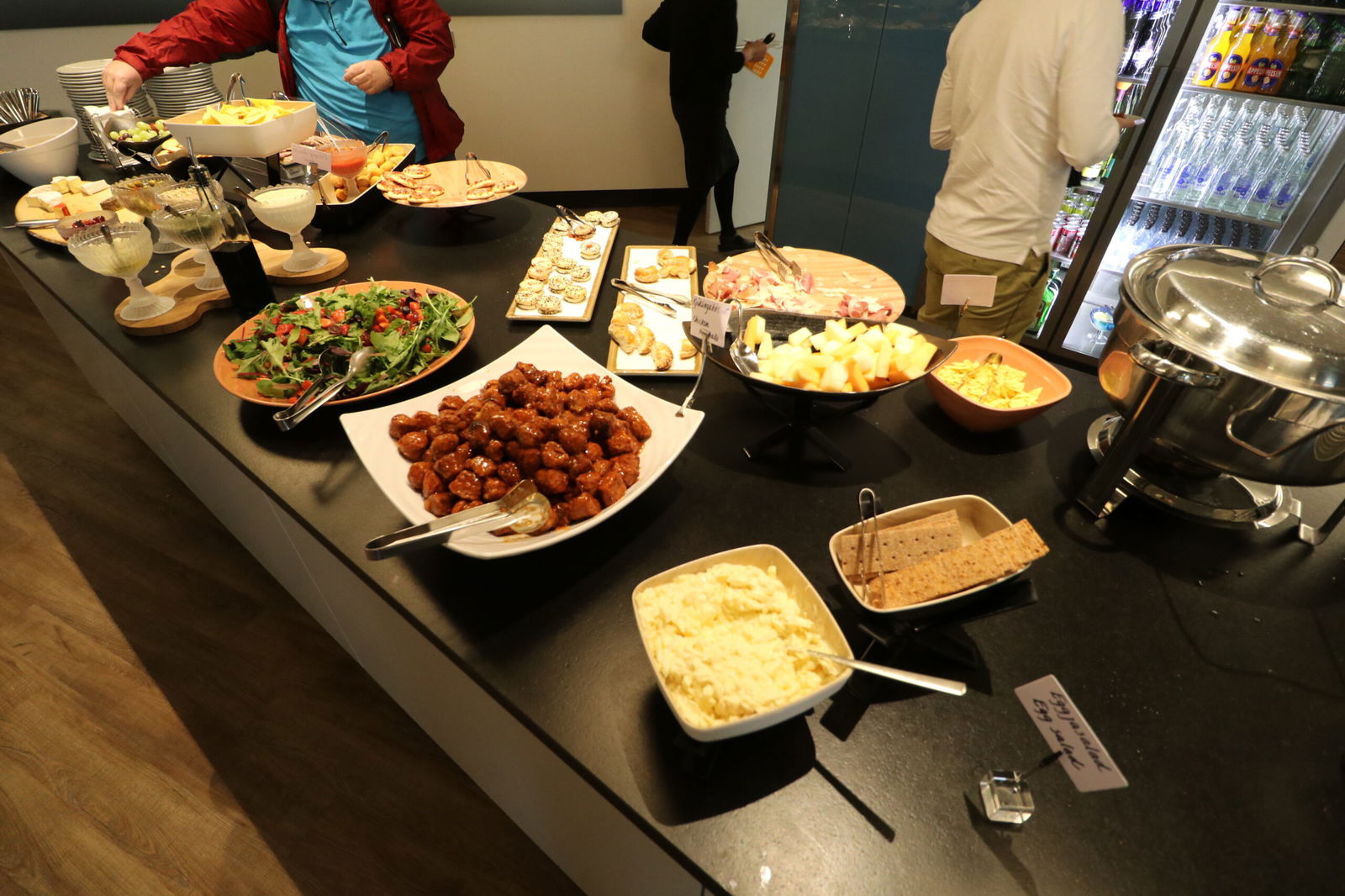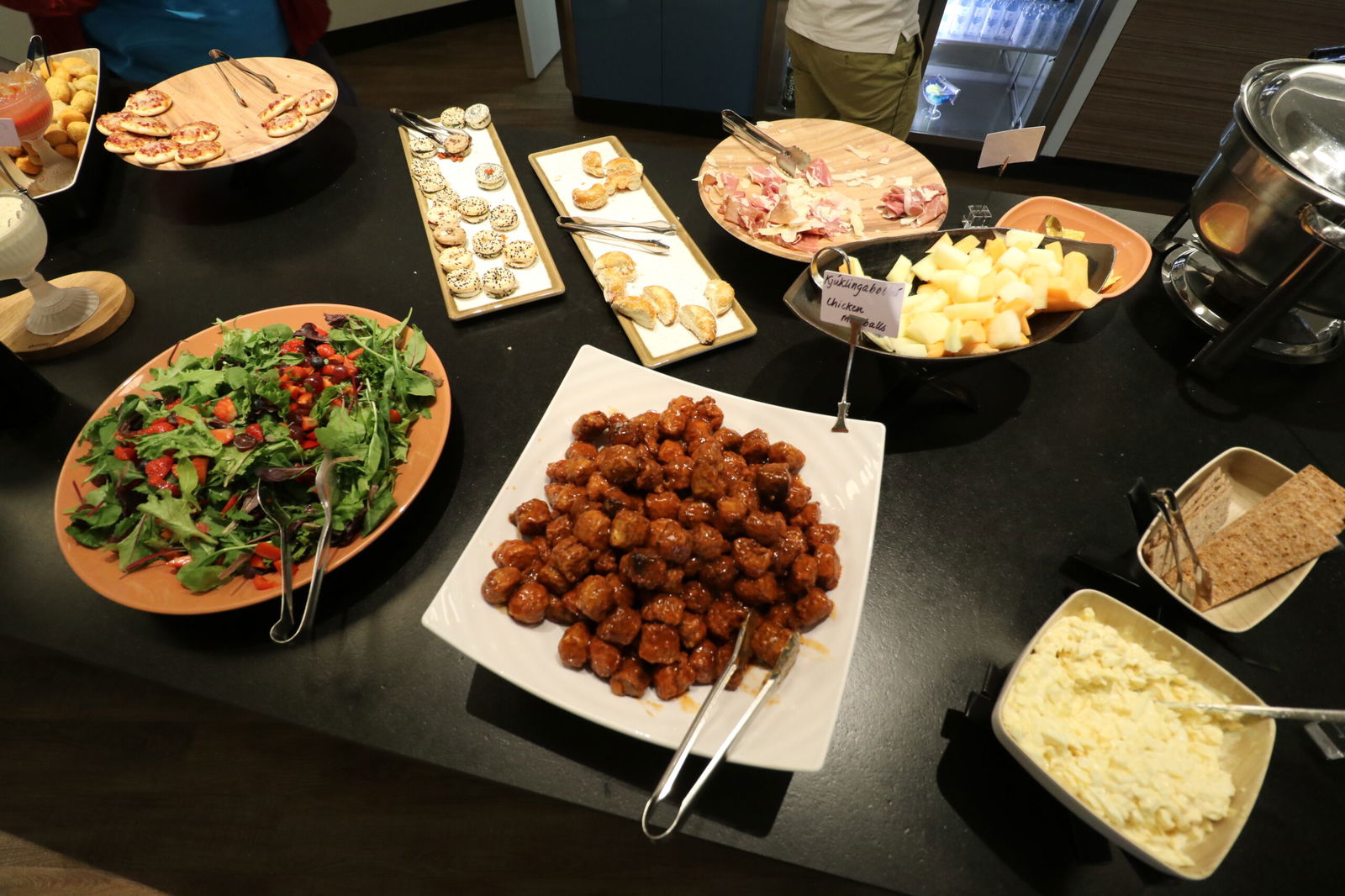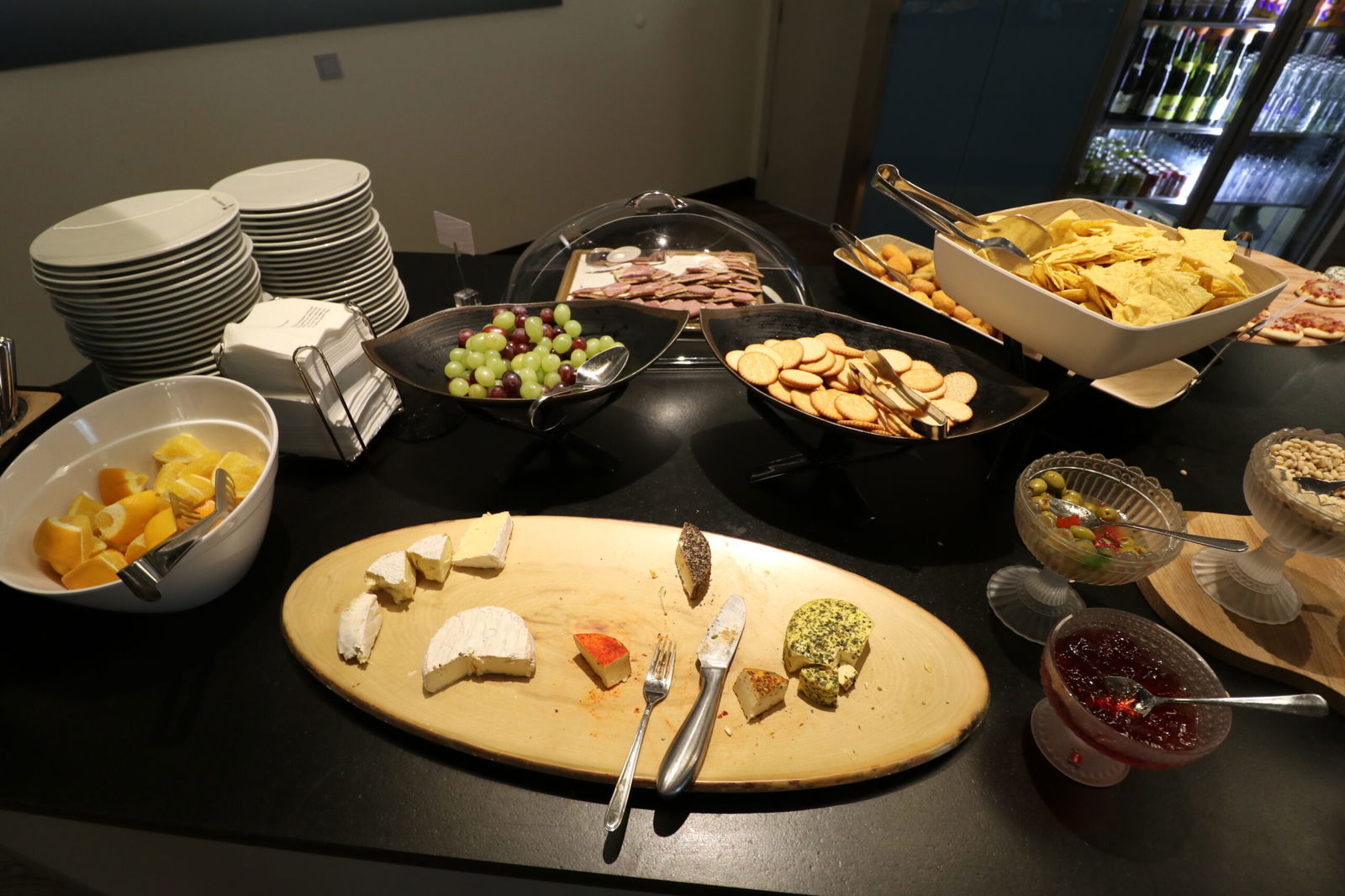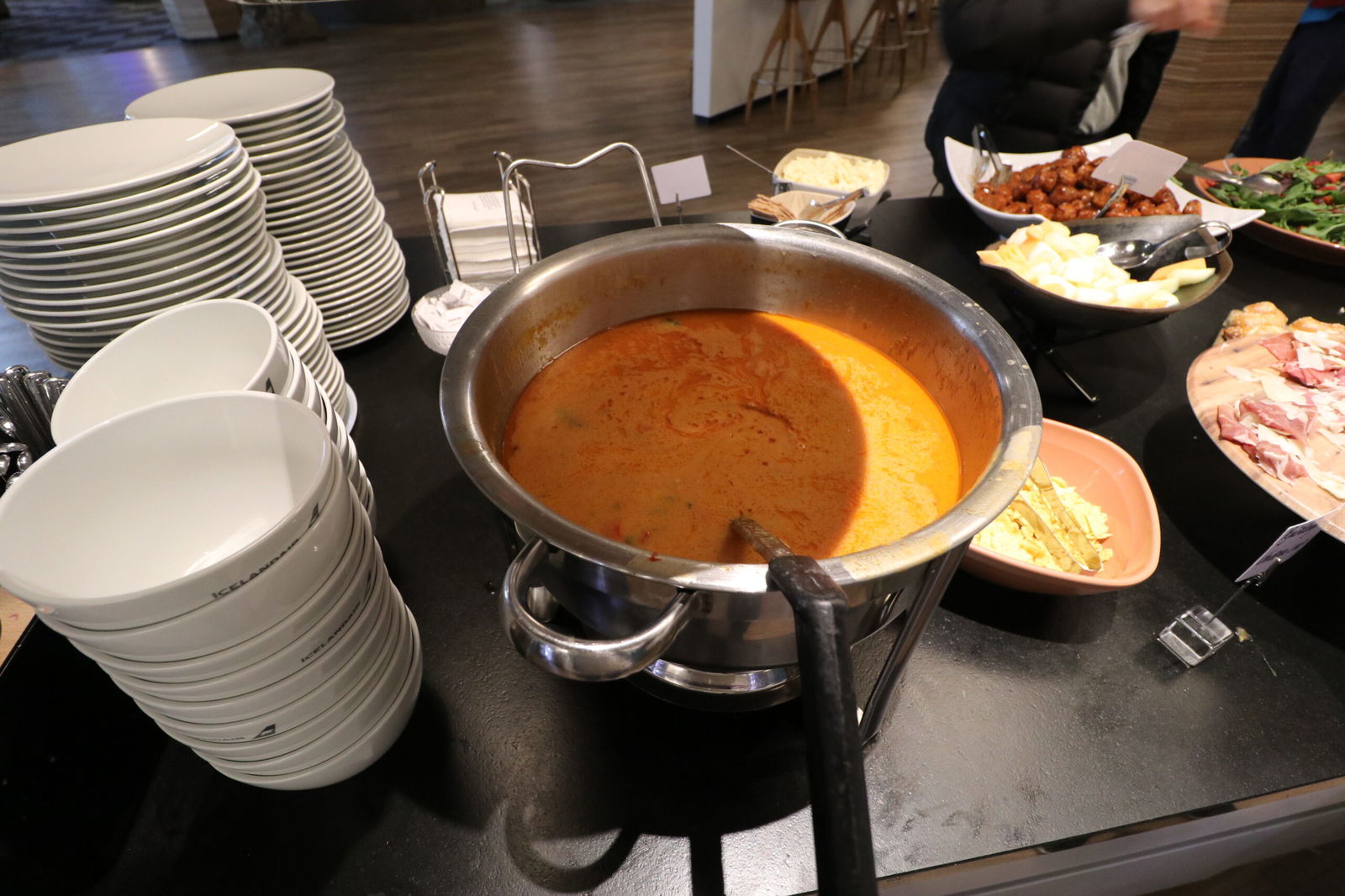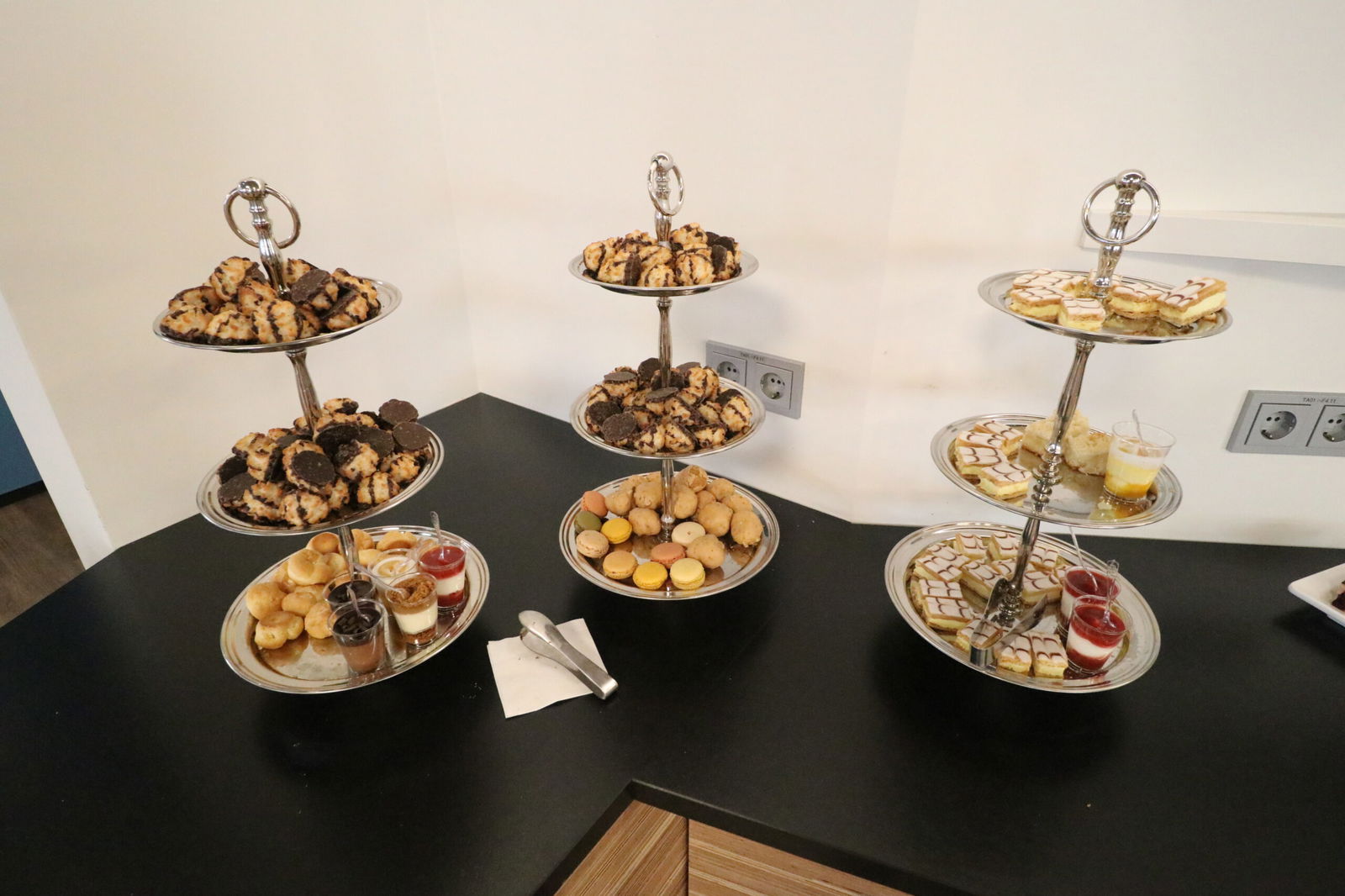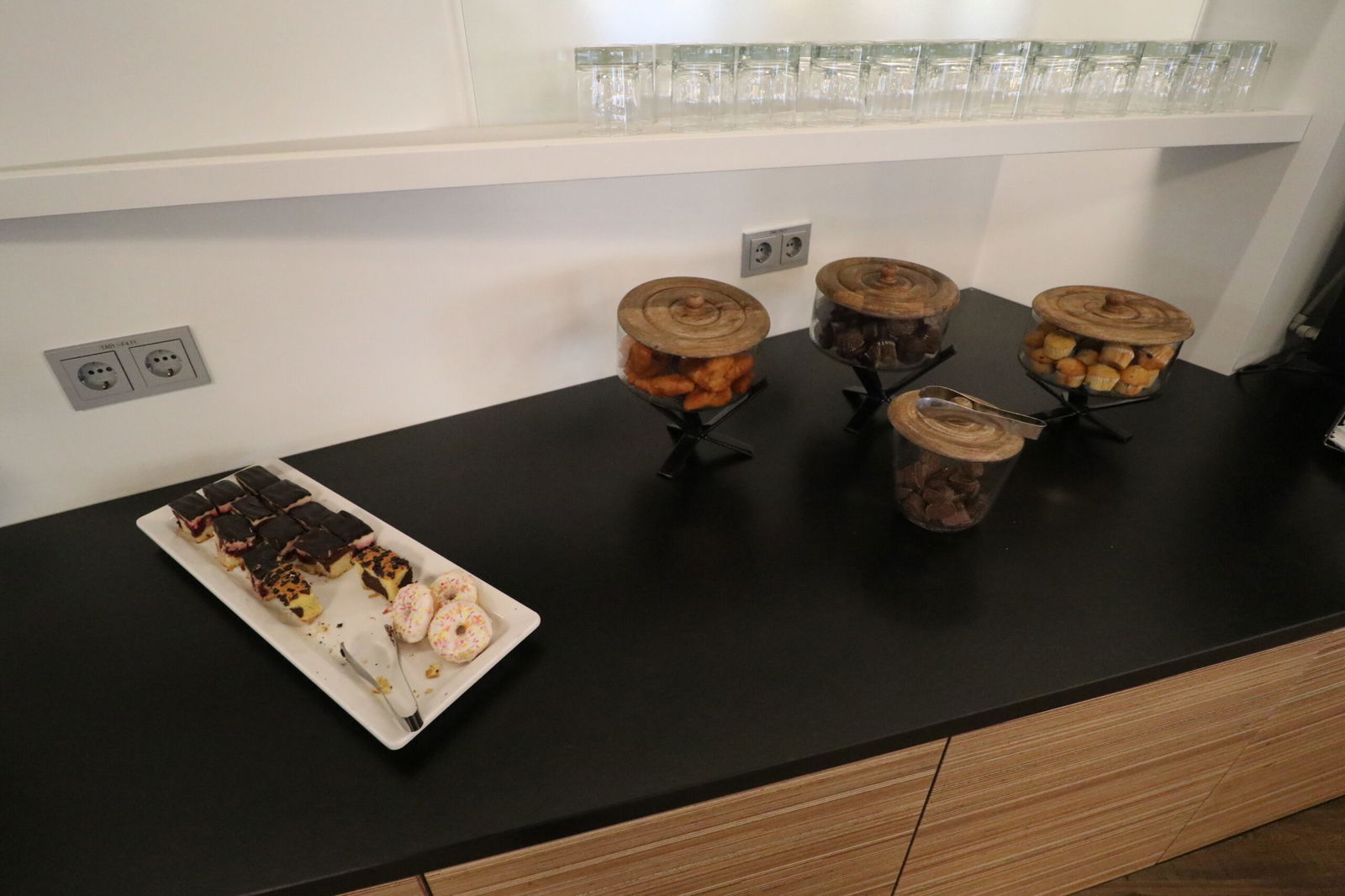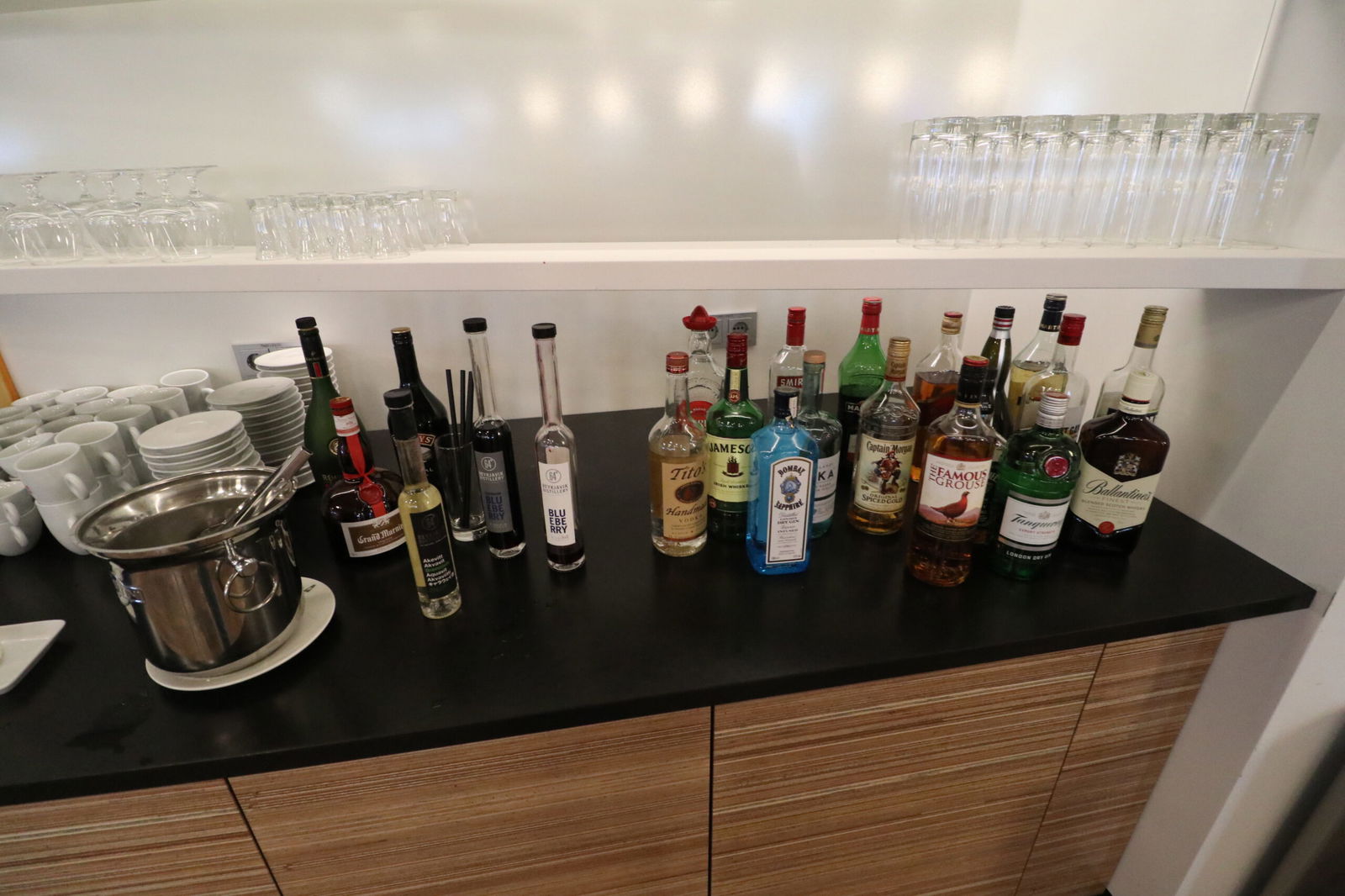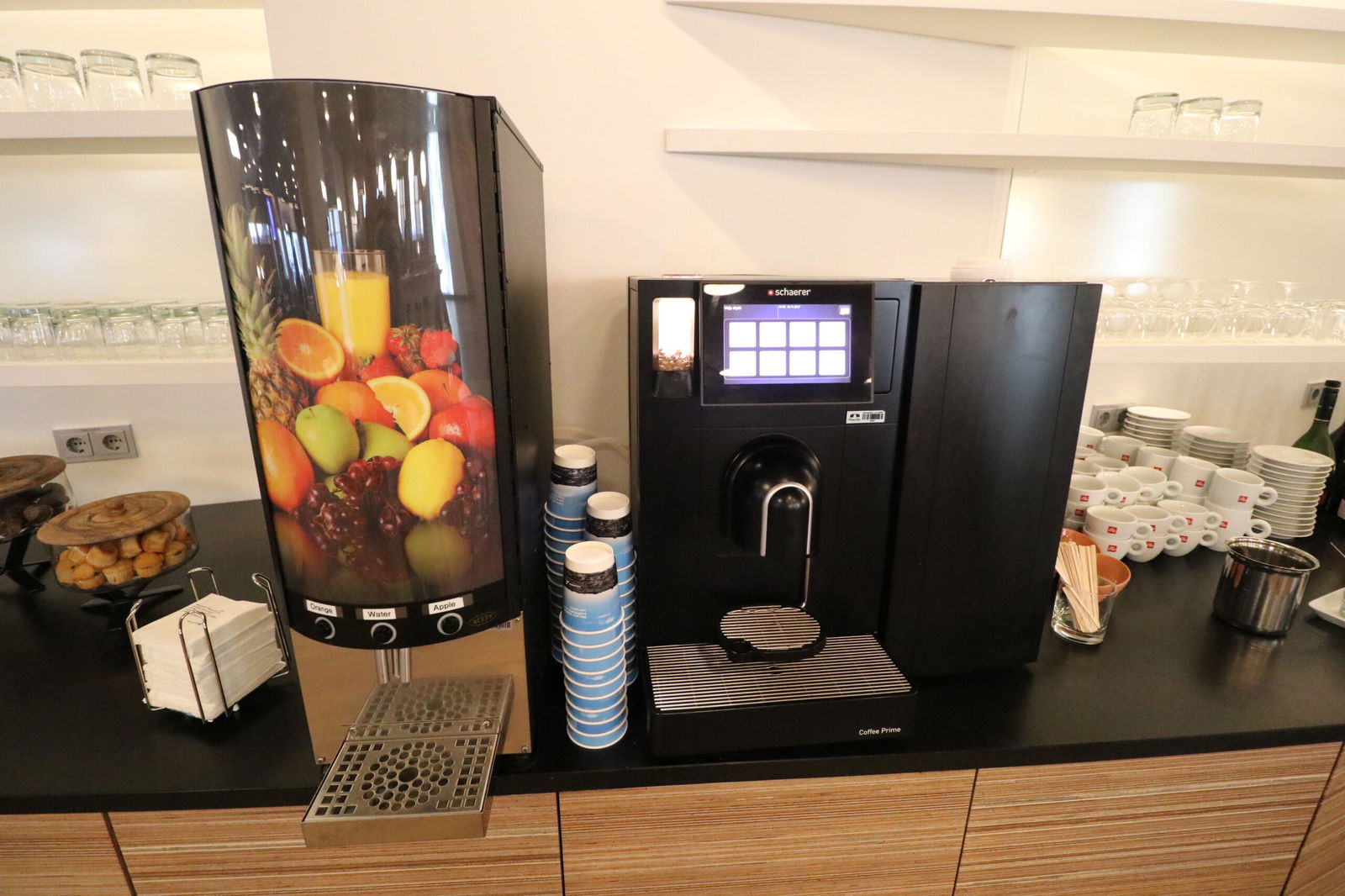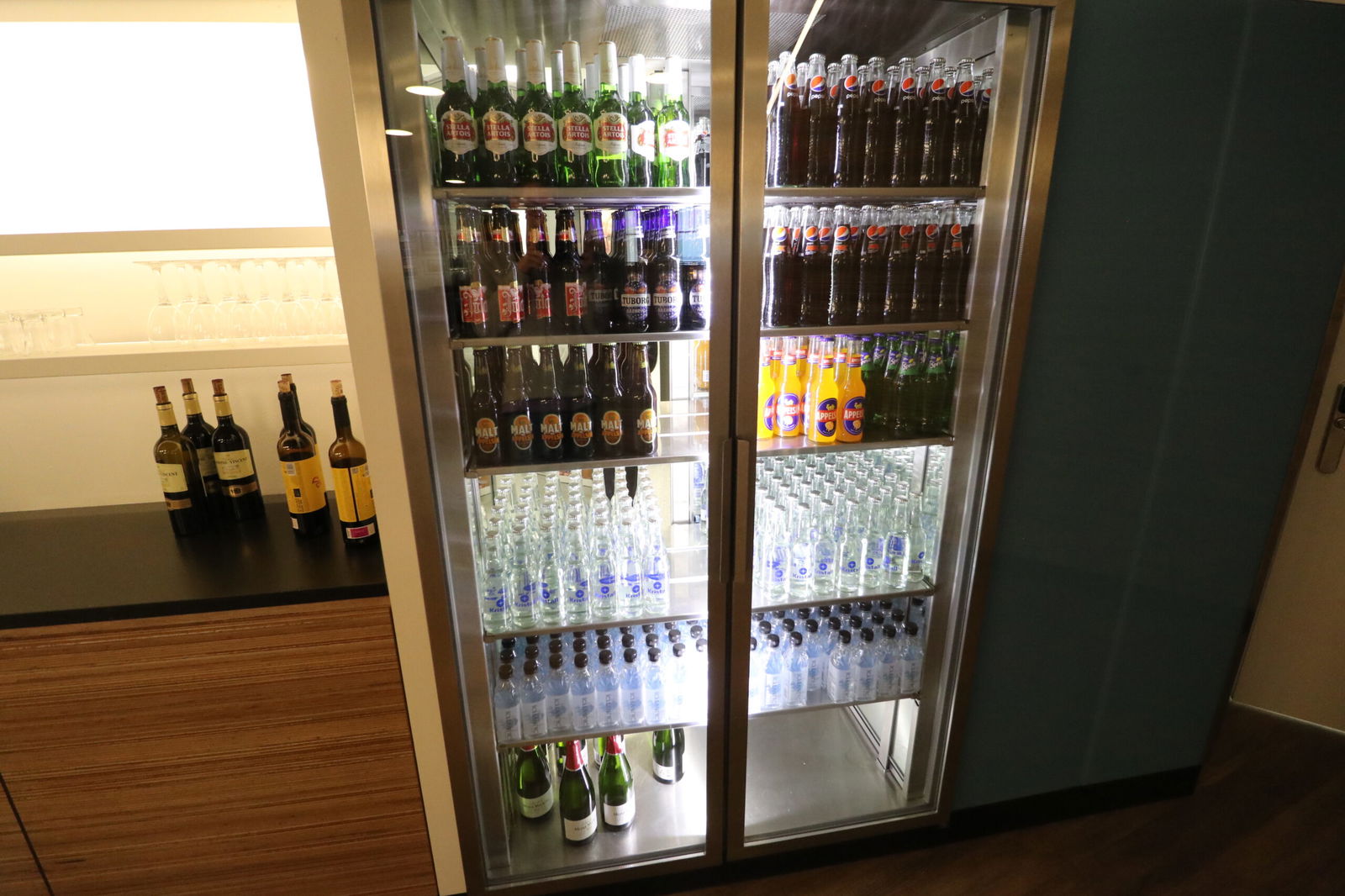 The lounge itself is almost as cozy (in a good way) as the previous one, which was one of my favorite business class lounges in the world.
Upon entering, the buffet and dining area is located to the right.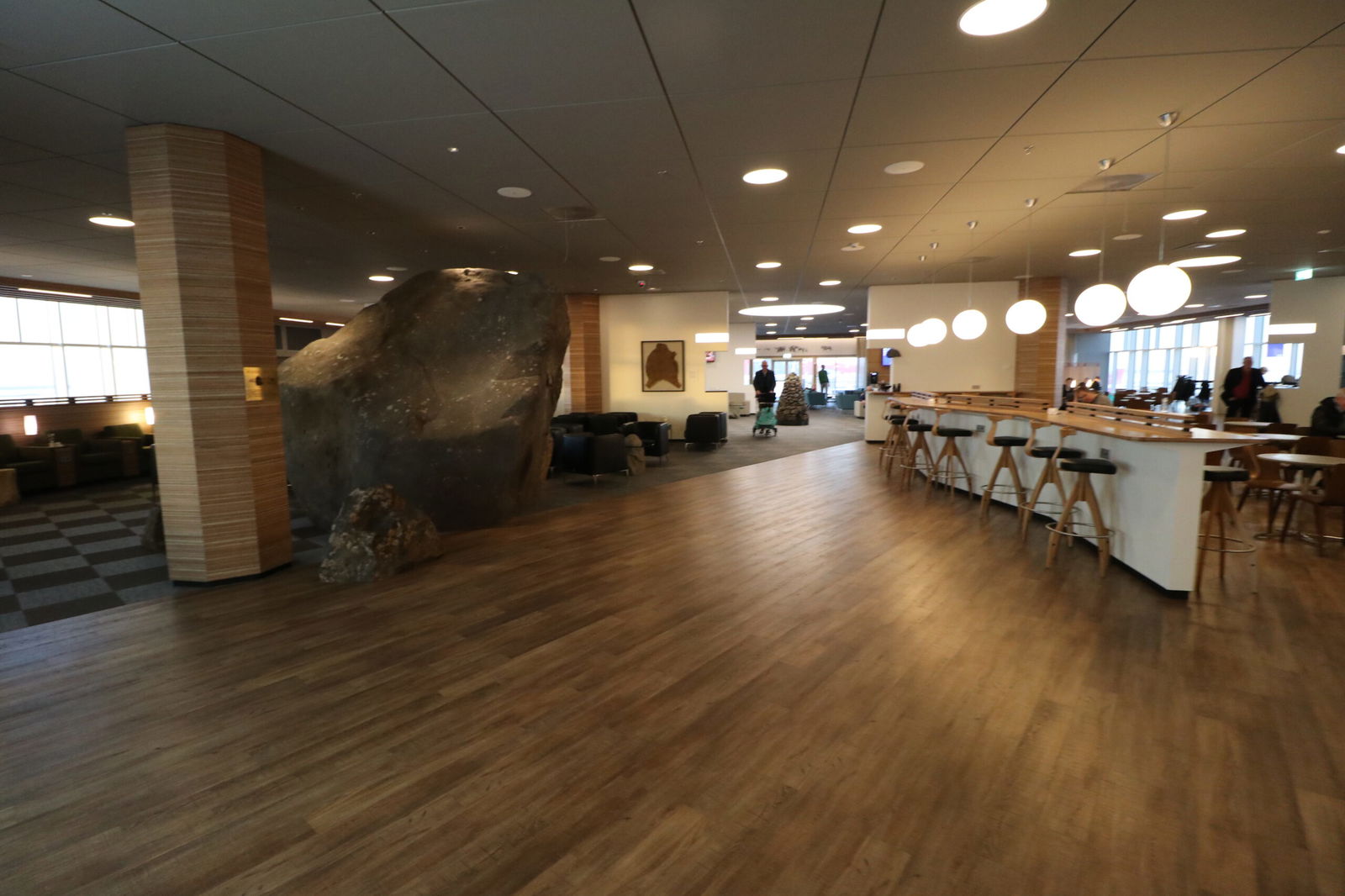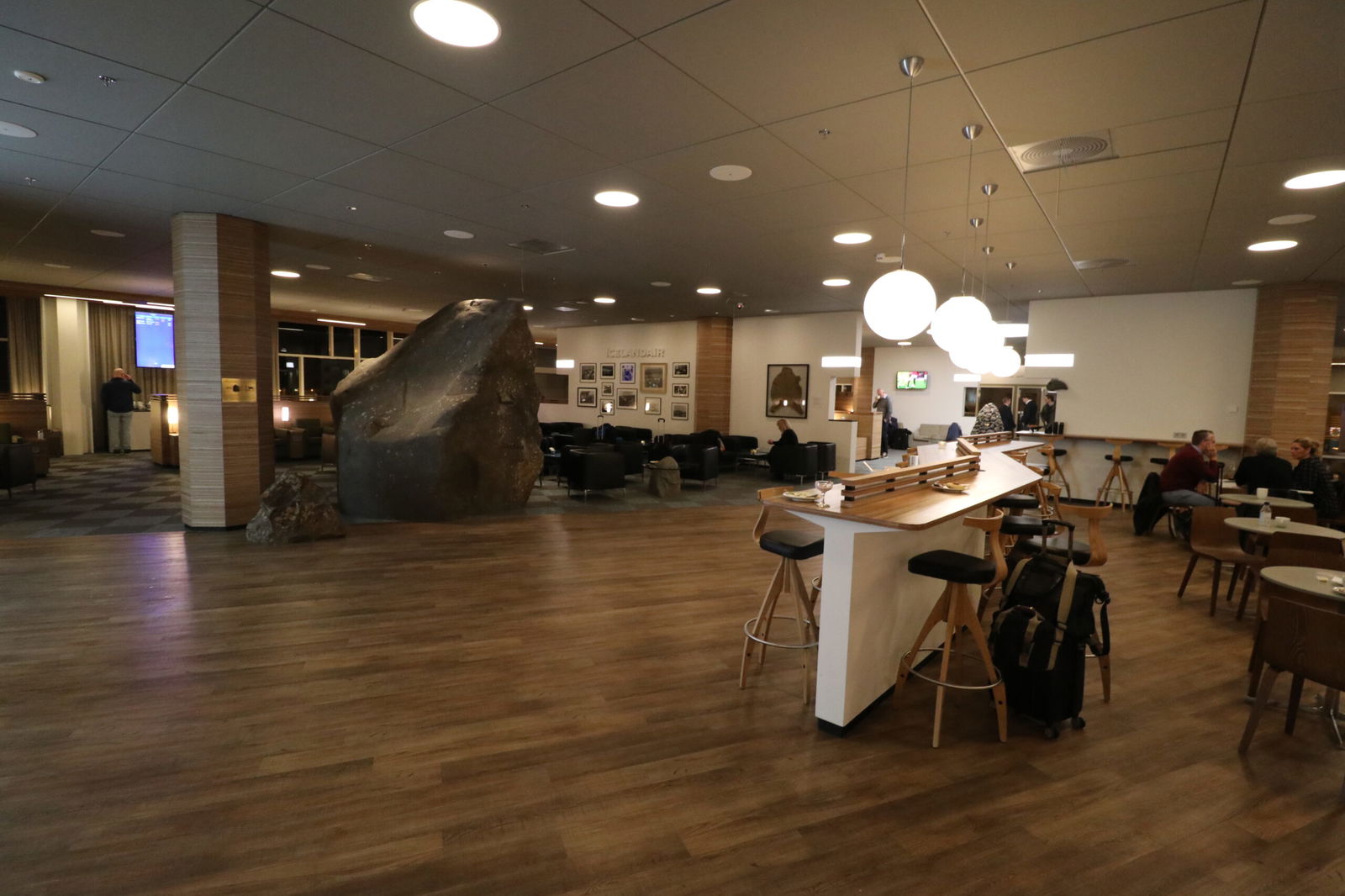 As you can see, there are plenty of Icelandic touches throughout. The most noticeable is the giant rock in the lounge center. There are also smaller rocks and wooden stools in other places.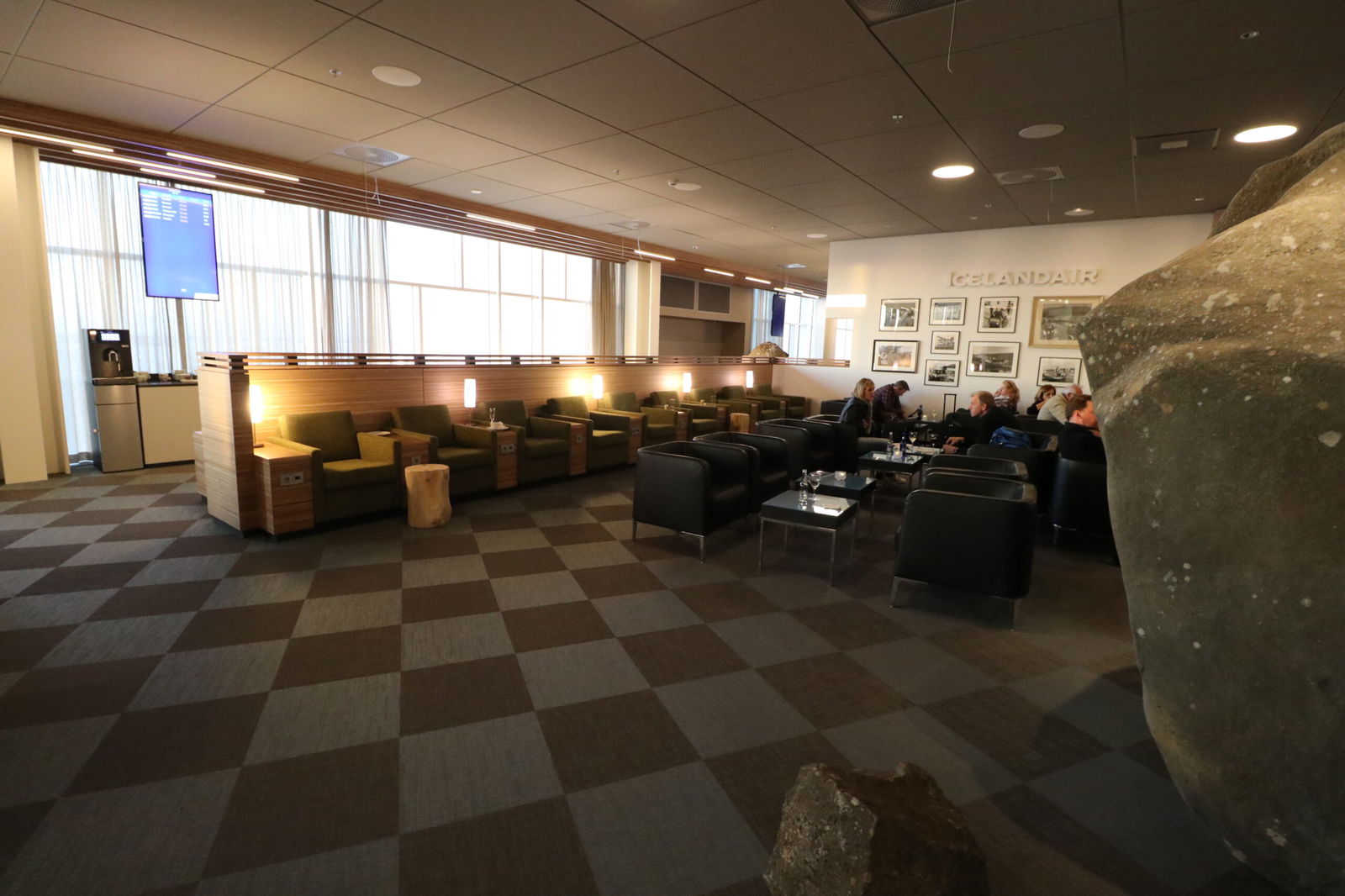 There were several seating arrangements for any party-size and most have easily accessible power ports and USB outlets.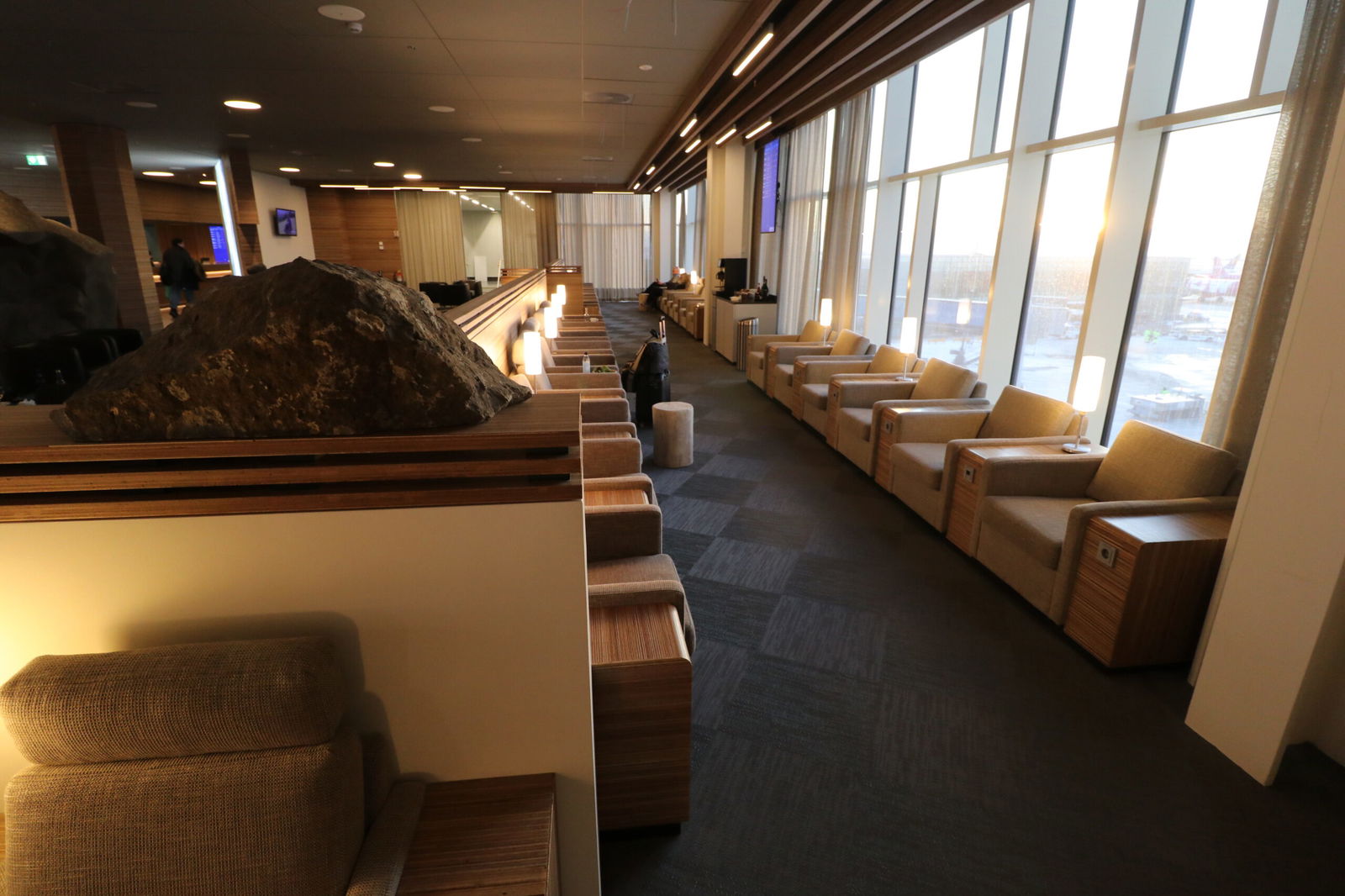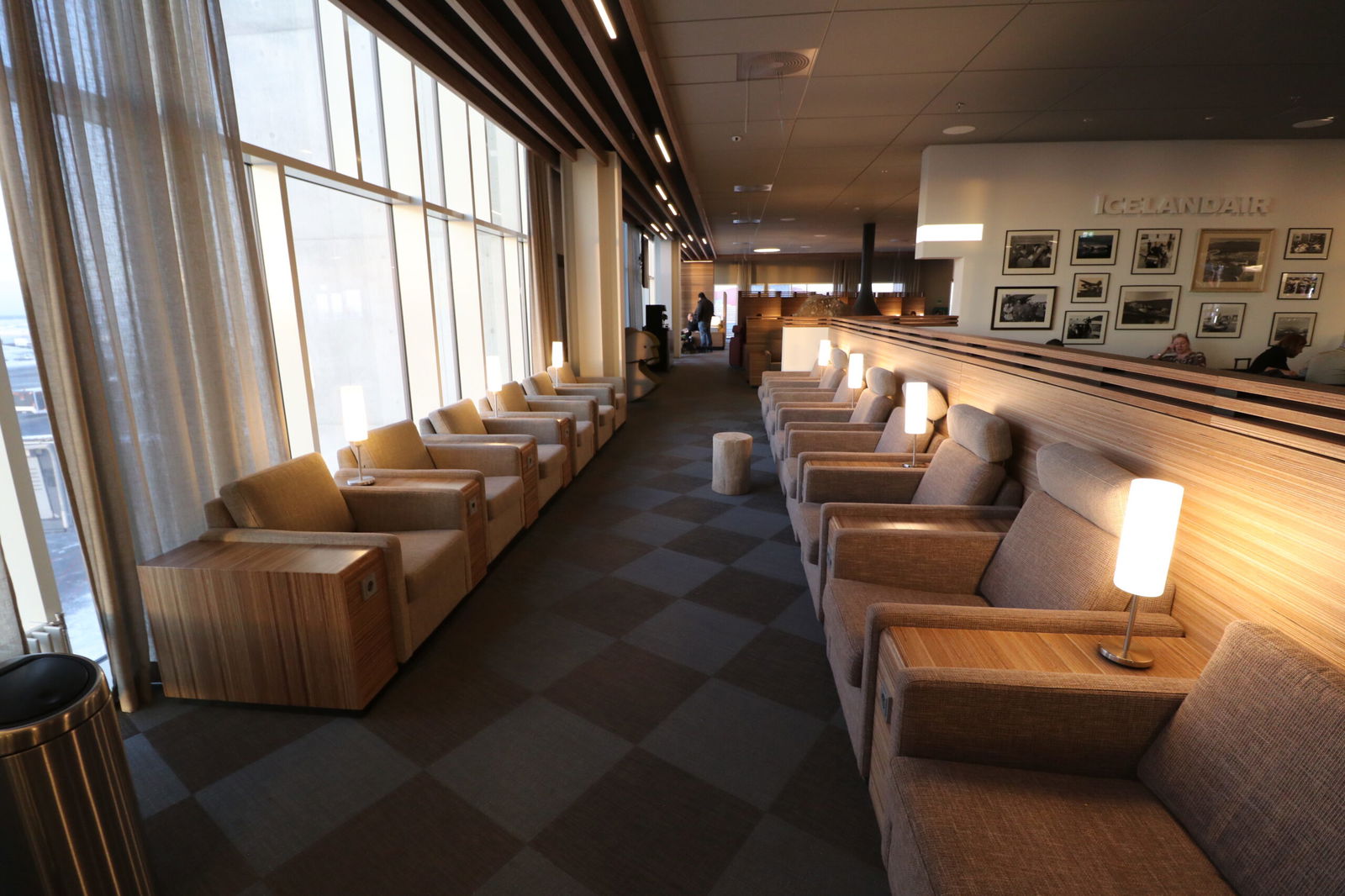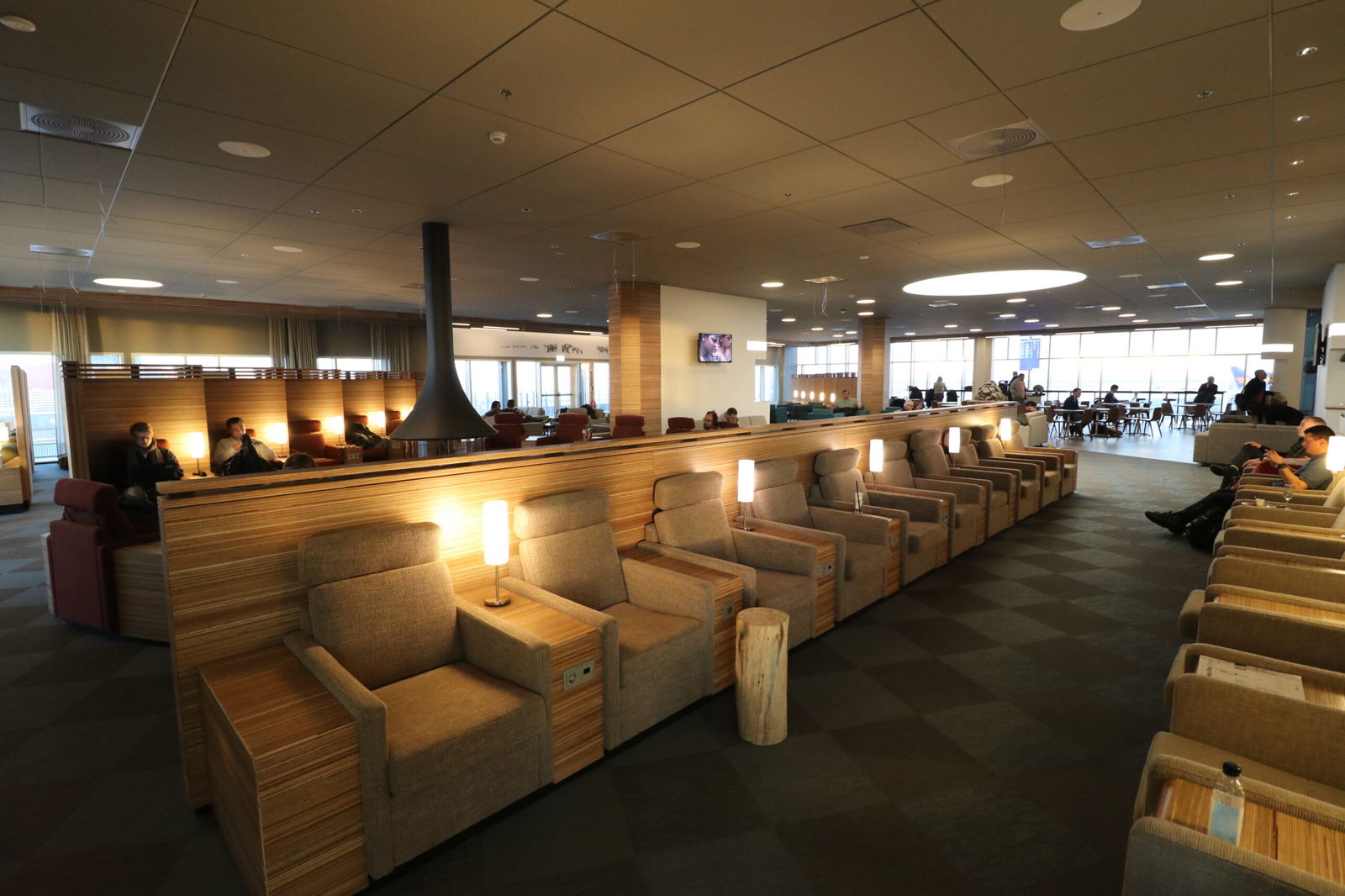 Some private chairs are centered around a fireplace. Could you ask for anything more? Heating up around a fireplace in Iceland in the middle of winter is about as cozy as it gets.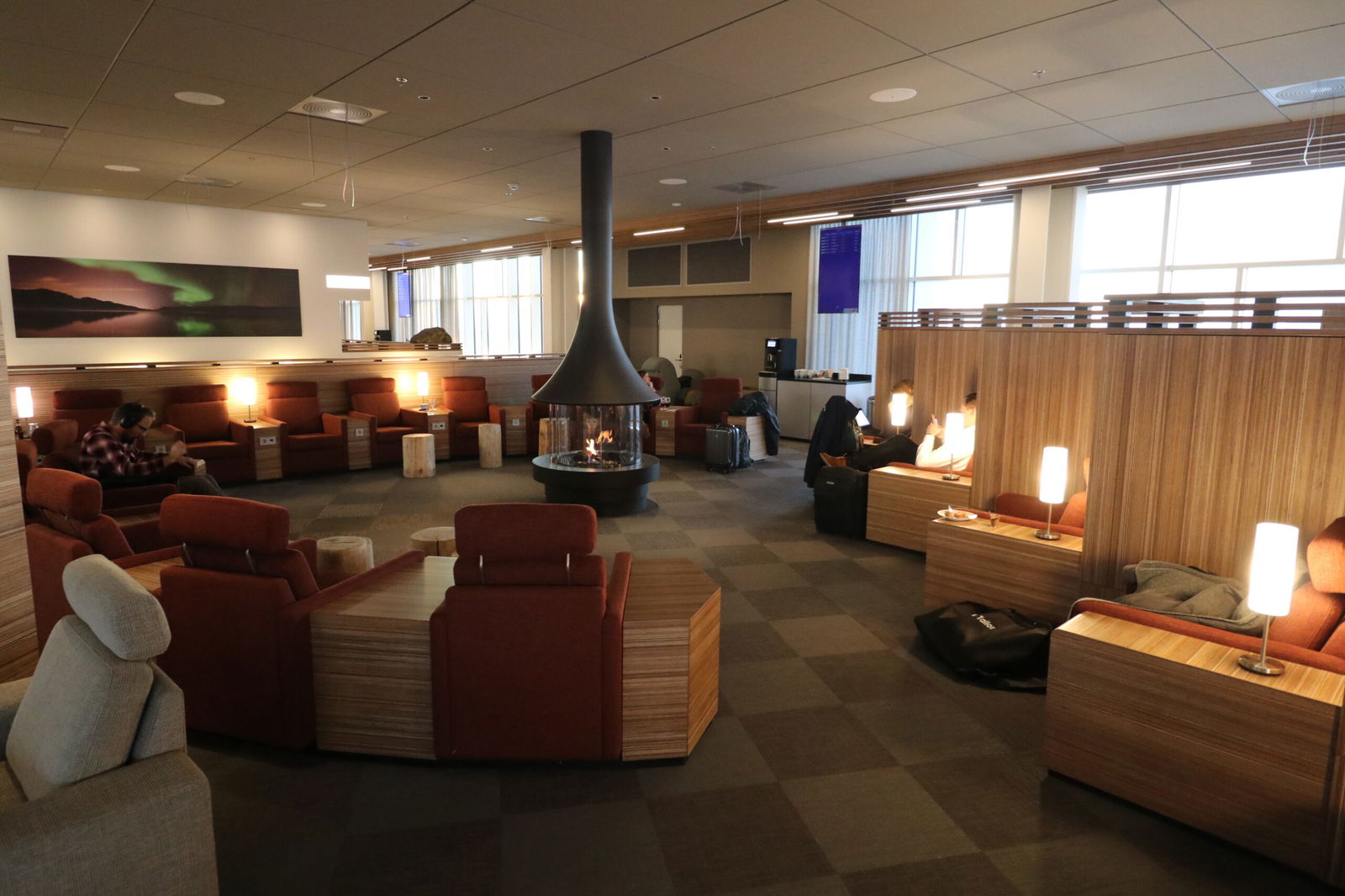 Furthermore, there are eight lounge-chairs to catch some sleep during the early morning connections.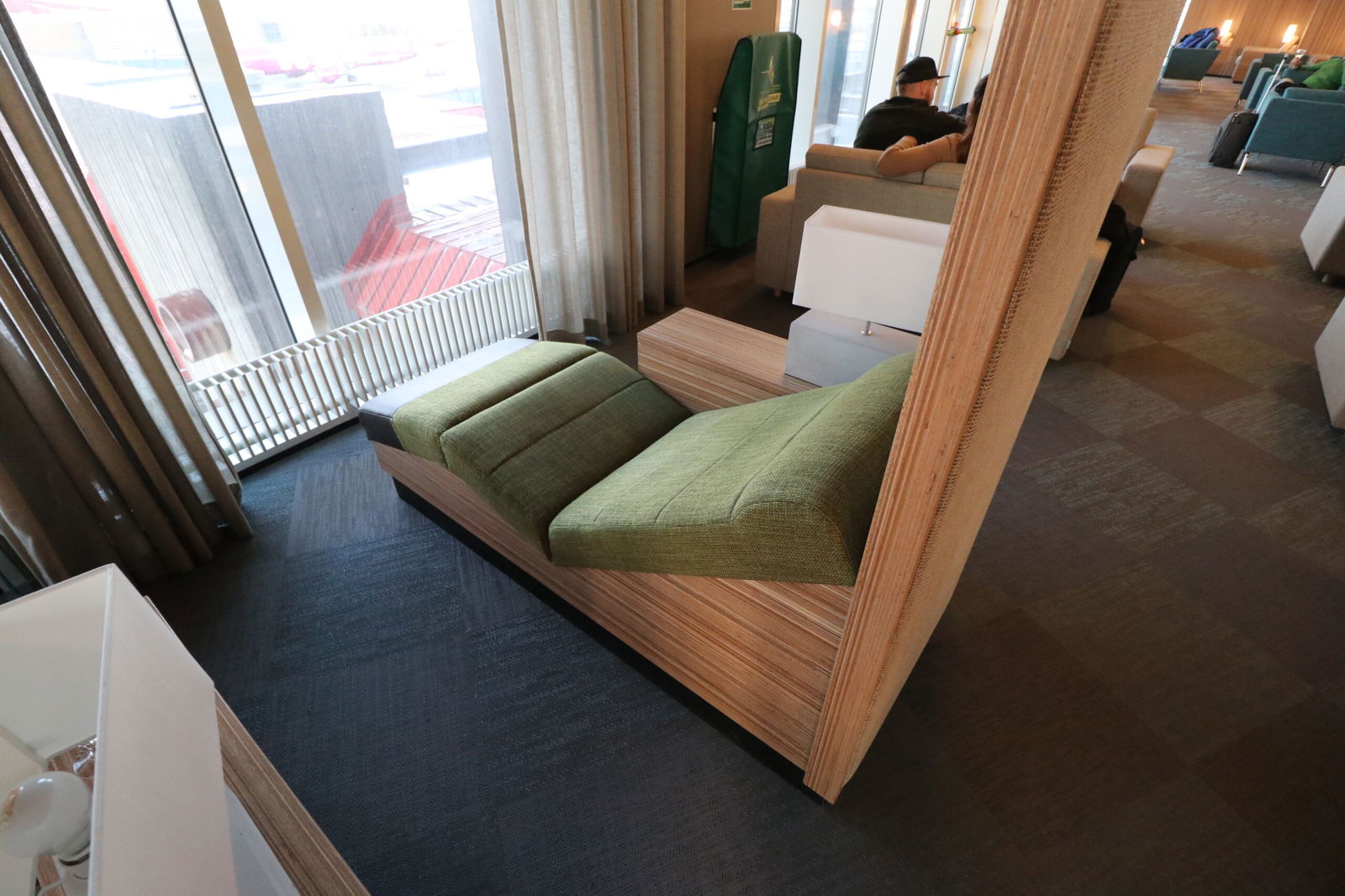 There are also more social seating areas with tables.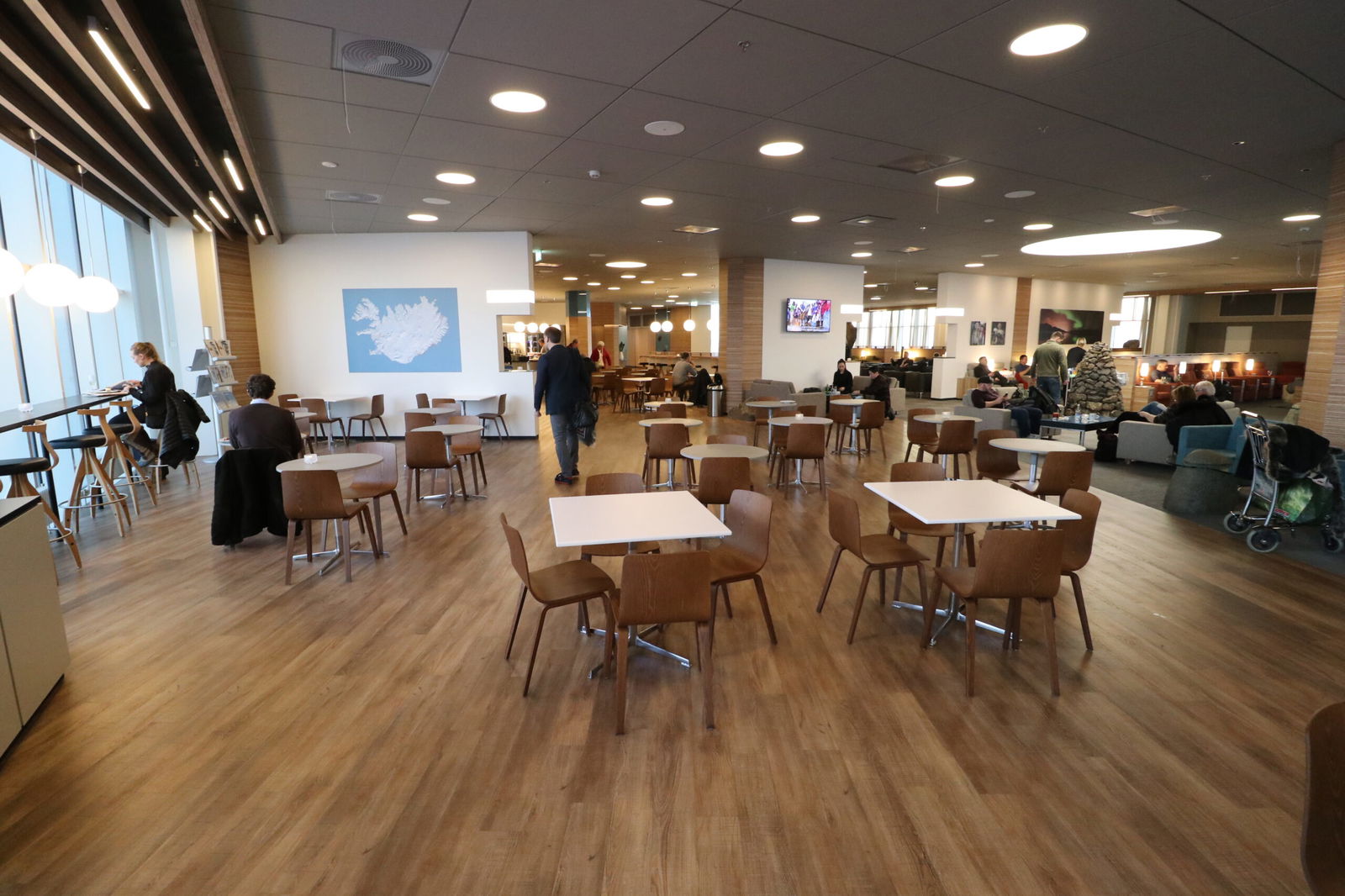 I found a few coffee machines throughout the lounge, which is great. I didn't have a problem with dishes racking up either since the lounge attendants frequently came by to clear my table.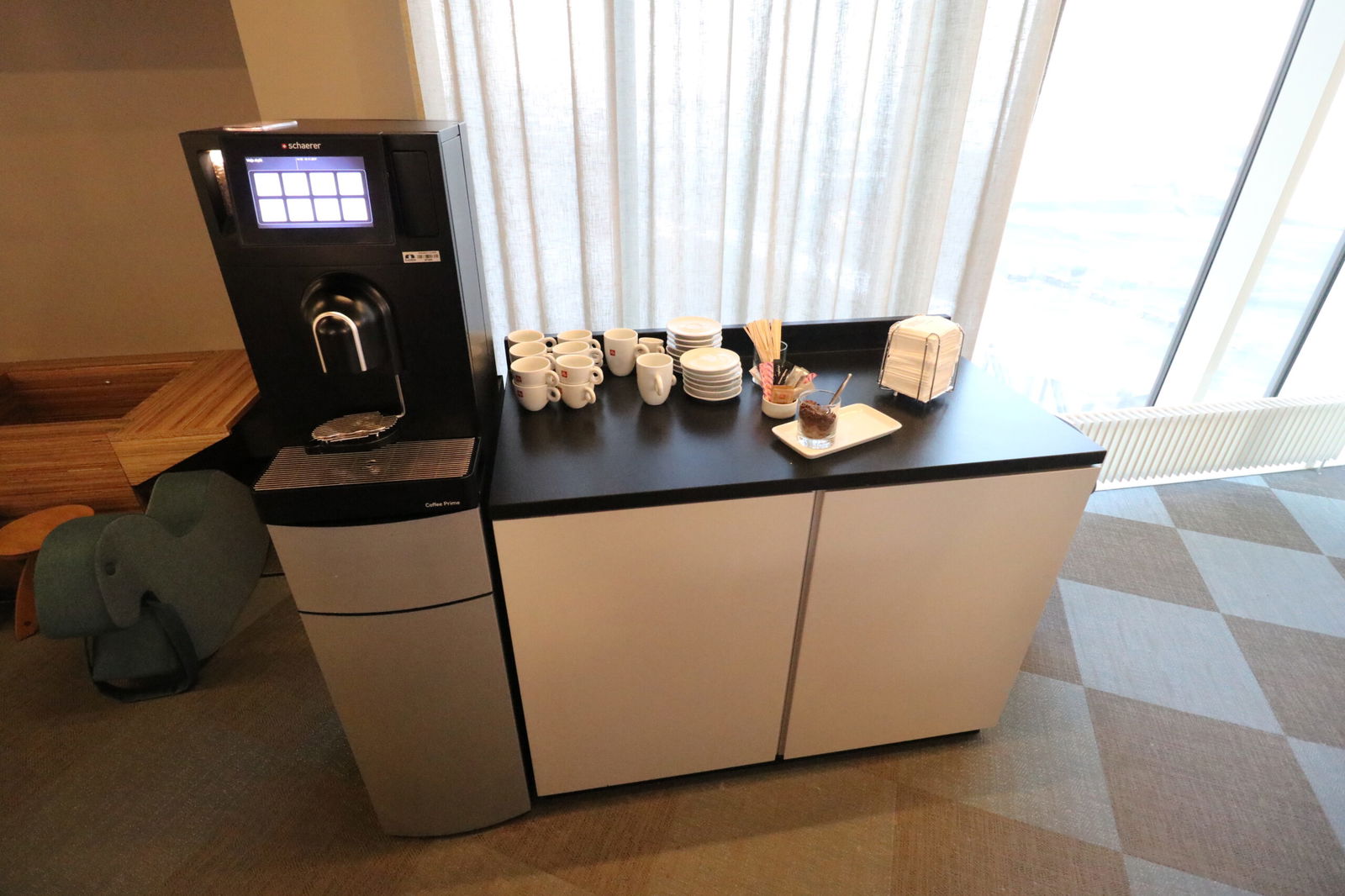 There was also a nice play area dedicated to children.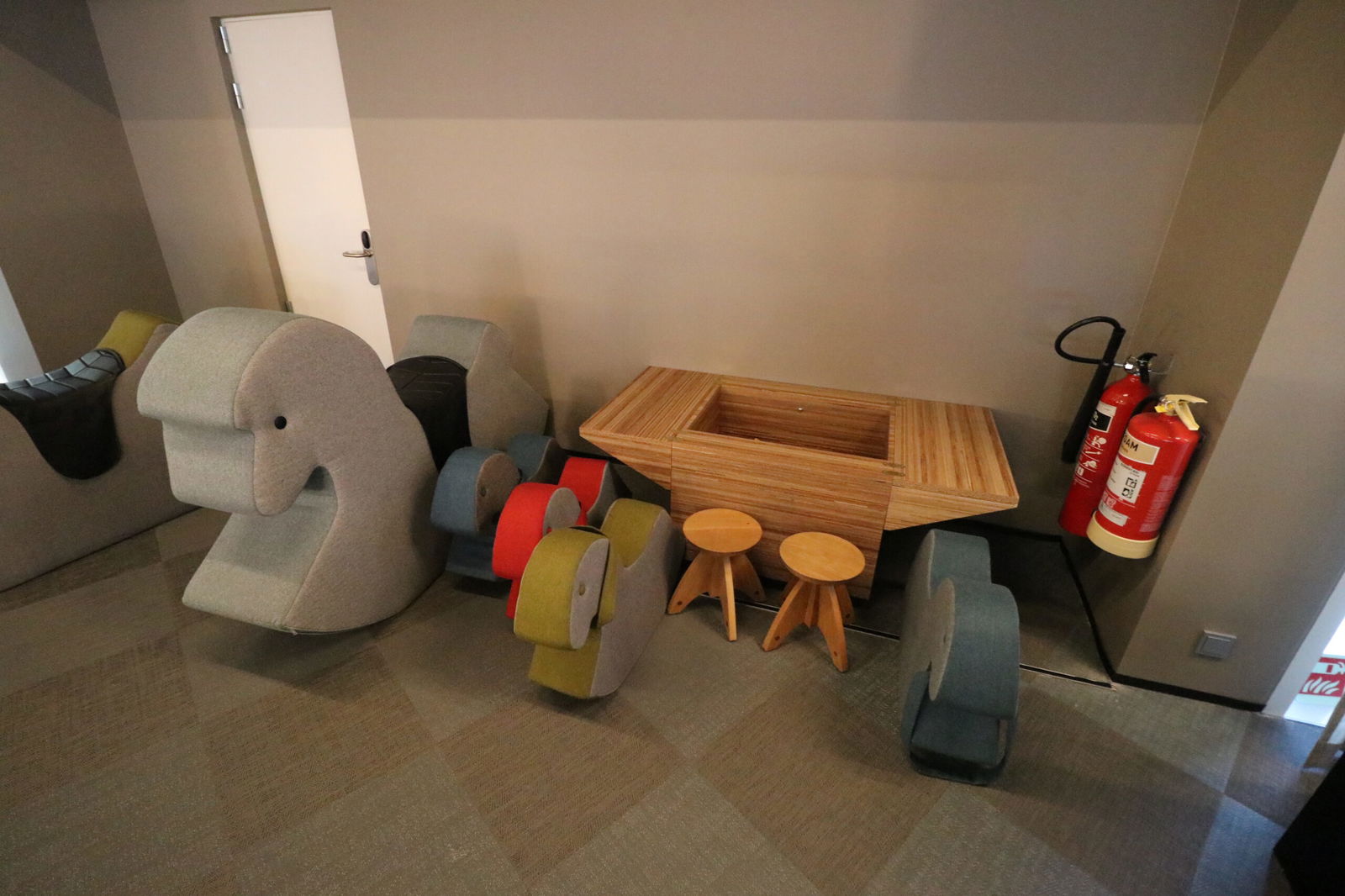 Besides that, there were two squeaky clean shower-rooms.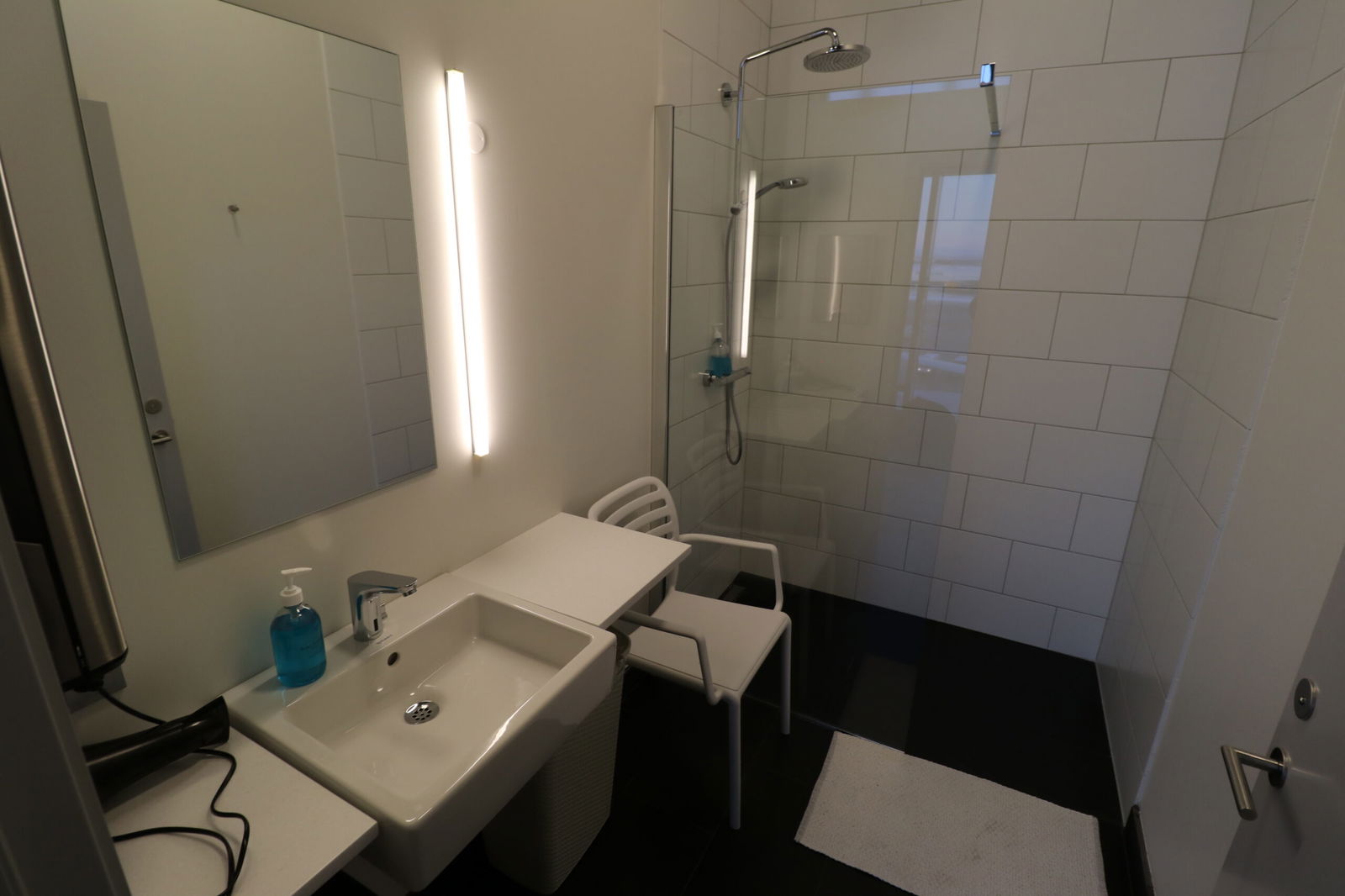 Icelandair has this map on their website, which is helpful for understanding the layout.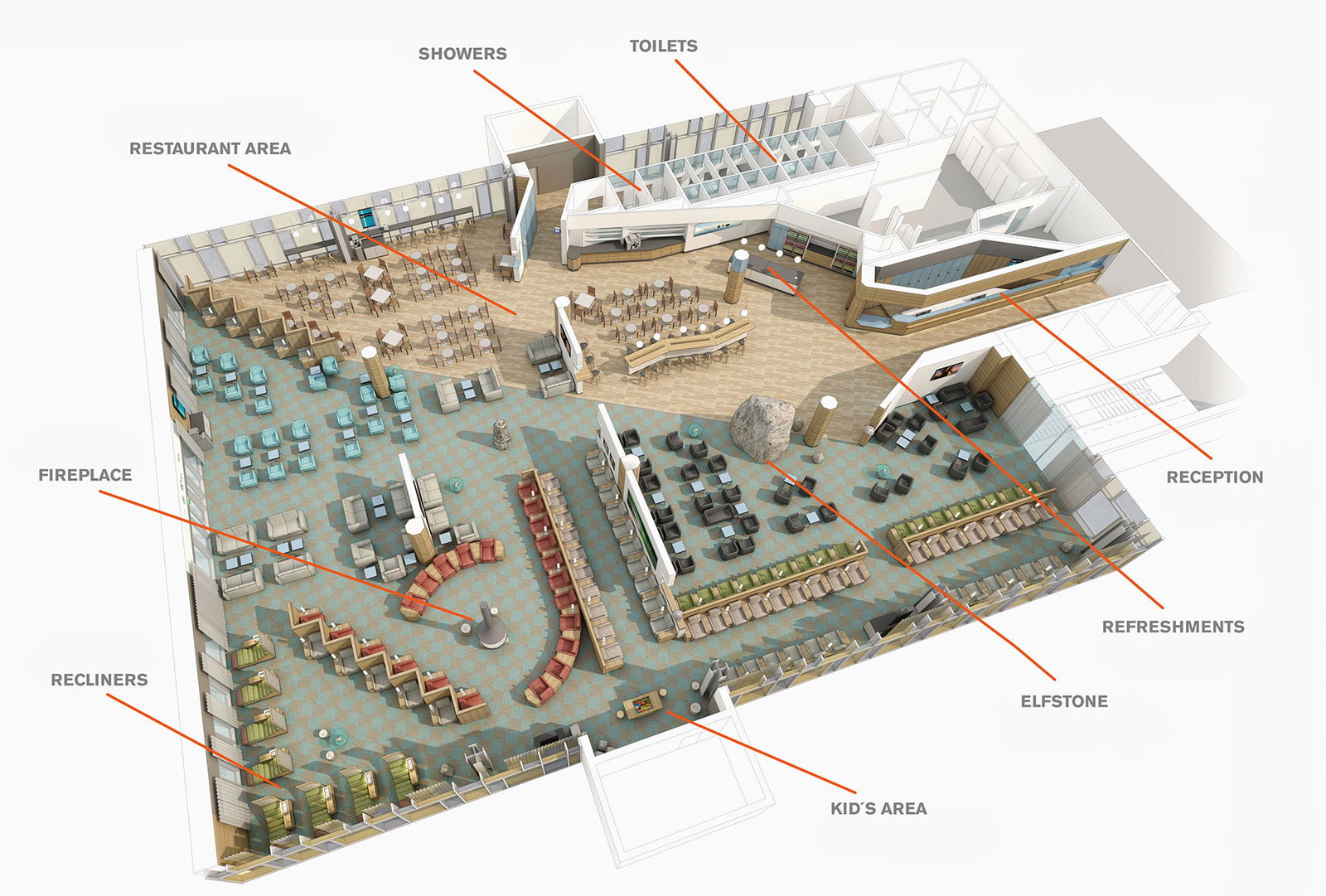 Accessing The Lounge
A lot of people have access to this lounge, including passengers flying:
Icelandair Saga Class
Icelandair Economy Comfort
Icelandair elites
Icelandair in any class with Alaska MVP Gold Status
Icelandair in any class with Alaska MVP Gold 75K Status
Lufthansa Senator members when flying Lufthansa
Lufthansa Business Class
Bottom Line
Overall, I think Icelandair did a great job with their new lounge. It has a large food spread, especially for a transatlantic airline. Seating wasn't a problem even during their peak departure bank, and there were available showers as well. Just like onboard, they incorporate some awesome Icelandic features in their lounge. I can't wait to visit Iceland again, and hopefully, I get to enjoy some time in the lounge again. This isn't one of the best airport lounges ever, but when you consider Icelandair also isn't the most premium airline in the world, this is a really great place to spend a layover.
Have you been to Icelandair's new Saga Lounge?