Hello from Chengdu! I'm spending the weekend in China thanks to a great Xiamen Air business class fare. I'll even be spending the day playing with pandas tomorrow (well, or more accurately probably shoveling their #2 all day), so I'm excited about that… I think.
On the points & airline front, this week we have seen a bunch of great credit card promotions, China Airlines announcing flights to Ontario, a great new SAS promotion for kids, new premium cabin bedding for two airlines, and much more.
With that out of the way, here's a recap of this week on the blog:
Featured Stories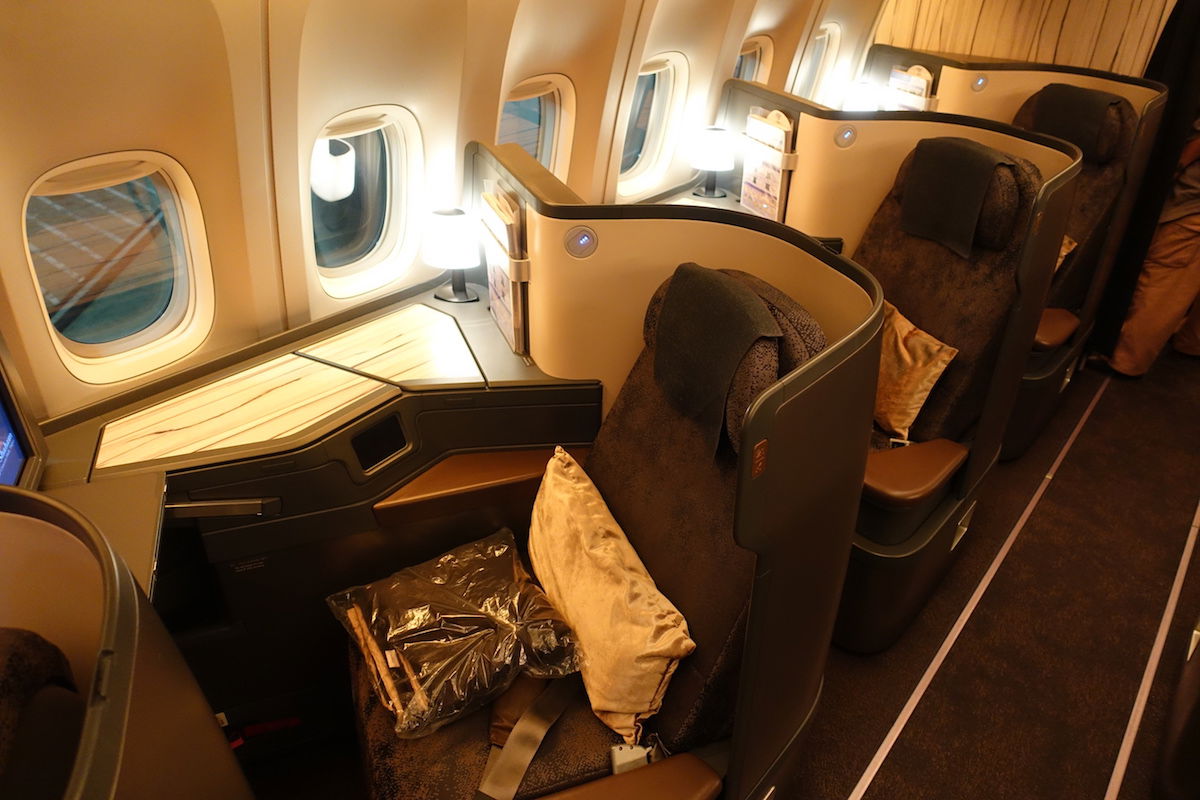 Through November 8, 2017, American Express has brought back their biggest ever sign-up bonuses on their co-branded Delta credit cards.
While we've seen similar offers a couple of times in the past, we've never seen them offer bigger sign-up bonuses, so I think these are worth seriously considering.
There are still many great uses of SkyMiles, and I value them at maybe 1.2 cents each. However, on the most basic level, Delta's SkyMiles program is more and more moving towards a revenue model, where SkyMiles can typically be redeemed for at least a penny each towards the cost of a ticket. In other words, 60,000 SkyMiles would get you at least $600 in airfare, and 70,000 SkyMiles would get you at least $700 in airfare.
If you haven't yet gotten these cards, I'd seriously consider applying.
---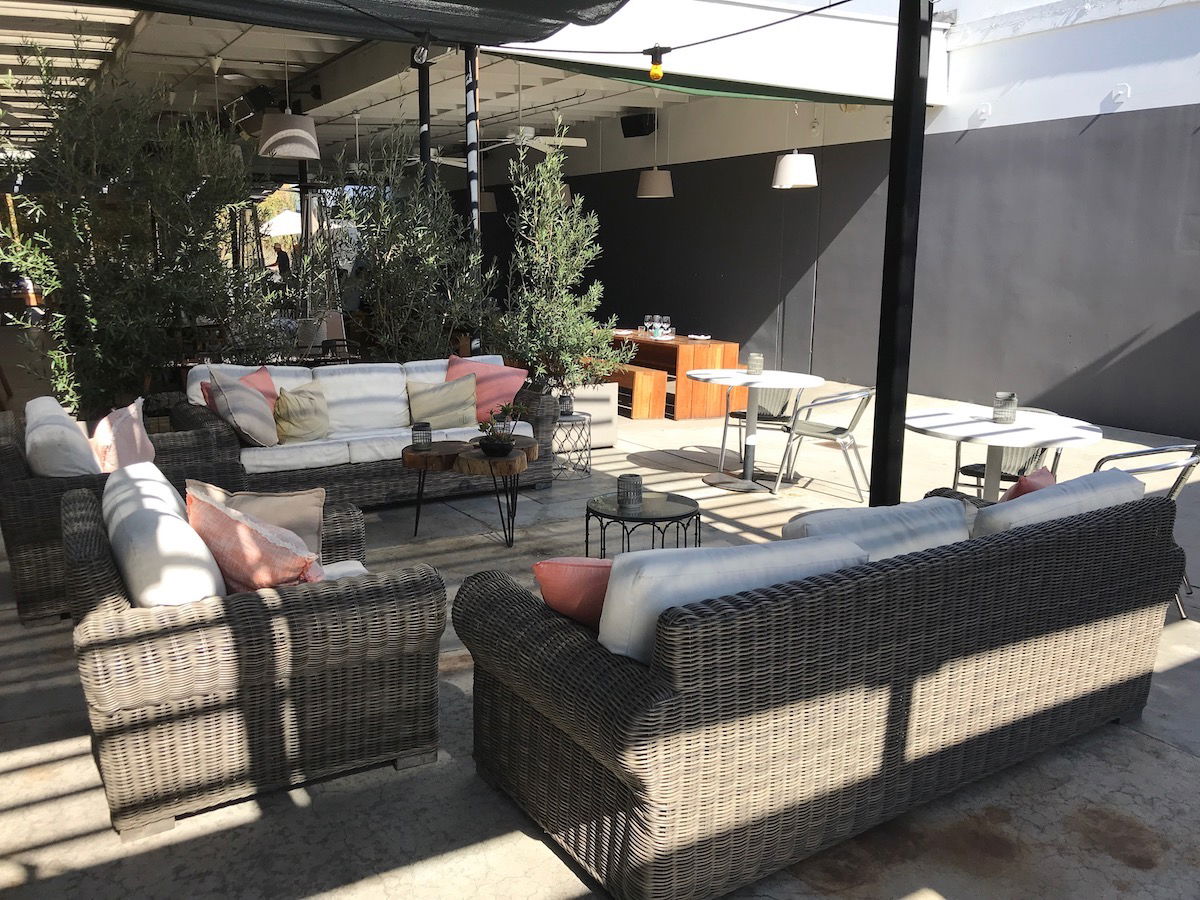 Last week I wrote about Seated, which is an app that gives you $15-20 in gift cards (with your choice of Amazon, Starbucks, or Uber) every time you dine out at a participating restaurant. You might say "what's the catch?" and the truth is that there aren't many catches.
Not all participating restaurants accept reservations through Seated at all times, so sometimes they'll only let you book during off-peak times, when they value the business most
Unlike some dining programs, there are a lot of really popular, great restaurants on the list, so getting a $15 gift card for dining at them is awesome. Well, I had the chance to test out Seated over the weekend while I was in Los Angeles, and wanted to report back on my experience, and how I double dipped (or maybe even triple dipped, depending on how you look at it).
---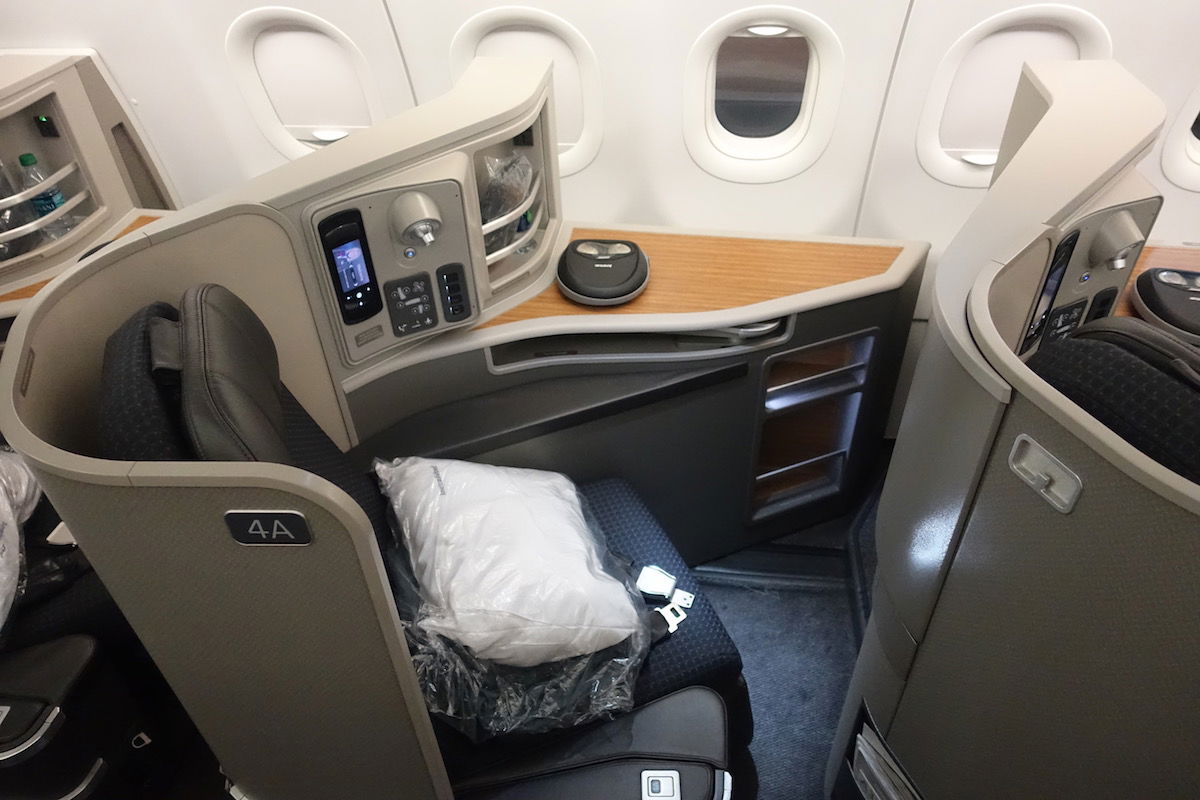 In an overnight schedule change, American added the A321T to the schedule between Boston and Los Angeles… for a limited time.
American will fly the A321T between Los Angeles and Boston between December 17, 2017, and January 5, 2018. In looking at the schedule, it seems like American is maintaining their normal number of flights between New York and Los Angeles/San Francisco during this time, so it doesn't look like the route is coming at the expense of other flights.
But here's what makes this so cool — American is selling their A321T first class as standard domestic first class. And if you book economy, you can select a business class seat for the same price as Main Cabin Extra (meaning many elite members can snag those seats for free).
---

TIPS: Earning Miles & Promos
Can You Earn 260K+ SkyMiles By Applying For All 4 Delta Amex Cards?
2 British Airways Card Application Data Points
Singapore KrisFlyer Cuts Mileage Earning Rates On United
Last Day For 100% Bonus On IHG Points
Delta Amex Sign-Up Bonuses Of Up To 70K SkyMiles Are Back!
How I Justify The Amex Platinum Card $550 Annual Fee
One Week Left For Increased Hilton Amex Sign-Up Offers
Awesome: Kids Can Fly To Scandinavia For Almost Free
Flash Sale: 100% Bonus On IHG Points
Can You Save Money By Buying Frontier Tickets At The Airport?
Limited Time: Frontier Is Offering 90% Off Base Fares
Save $40 On A $200+ DoubleTree Stay With Amex Offers
10 Best Credit Card Offers For September
Why You Should Avoid American's Current Sale On Purchased Miles
The British Airways Card Sign-Up Bonus May Be Changing Soon
Earn Up To 50,000 Points For Referring Friends To Marriott Rewards
TRICKS: Redeeming Miles
Redeeming Singapore Miles On Alaska May Not Be Quite As Good As We Had Hoped
Why You Shouldn't Try To Transfer Amex Points To Aeroplan At The Moment
You Can Now Redeem Singapore KrisFlyer Miles On Alaska Airlines
The Best Way To Redeem Miles For EL AL First & Business Class Between The US & Israel
Should You Sign Up For A British Airways Household Account?
TRAVEL With Ben (Lucky)
So That's Why My Phone Never Works On 787s!
BOOKED: EL AL 787 Business Class & 777 First Class
Why I'm (Stupidly?) Thinking Of Going For British Airways Gold Status
Support Fellow AvGeeks In Airlifting Supplies To Puerto Rico
My Experience Using Seated (And Double Dipping)
My Conversation With Hyatt's New EVP Of Loyalty
Review: Bose SoundSport Wireless Headphones
My Interesting Conversation With American Customer Relations
REVIEWS & Trip Reports
Zurich Airport Observation Deck — Why Don't More Airports Have This?
A Look At Xiamen Air's New 787-9 Business Class
Review: Lufthansa Senator Lounge Detroit Metro Airport North Terminal
Review: InterContinental New York Barclay Hotel
Introduction: Emirates, Etihad, Qatar Economy Class Showdown
Review: American Flagship First Dining JFK Airport Review
Review: American Flagship Lounge Chicago O'Hare Airport
NEWS & Updates
Etihad Introduces 60-Month Payment Plans (Including For The Residence)
Air France A380 Loses Part Of Engine Over Atlantic, Diverts To Goose Bay
Wow: China Airlines Is Adding Flights To Ontario, California
My $305 Ticket That Gets Me Access To United's Polaris Lounge
United Cuts Polaris Lounge Access For Air Canada Passengers
Singapore Airlines' SFO Lounge Is Closing On October 1, 2017
American Express Further Limits Centurion Lounge Access
Pictures Of The New Amex Centurion Lounges In Hong Kong & Philadelphia
American's CEO Claims The Airline Will Never Lose Money Again
Is The Best Deal For Inflight Wifi Dead?
Qantas Introduces New First Class Bedding & Pillow Menu
Passengers Take Onboard Film Censorship Into Their Own Hands
Etihad Airways Finally Appoints A New CEO
American Airlines Is Introducing Casper Bedding In First & Business Class
Airberlin Ceasing Operations As Of November 1, 2017?
Air Canada's Summer 2018 International Expansion
WestJet's New Ultra Low Cost Carrier Will Be Called "Swoop"
Priority Pass Members Can Now Eat & Drink For Free At Miami Airport
Malaysia Airlines Will Lease 6 Former Airberlin A330s
Lufthansa Is Adding Flights From Berlin To New York & Dusseldorf To Miami
Lufthansa Is Operating Domestic 747 Flights For A Limited Time
Delta Is Introducing Free Inflight Messaging
The Amex Centurion Lounge Hong Kong Is Opening In October
Aman's Insane ~$115K Per Person Global Private Jet Experience
Uber Drivers Can Now Leave Feedback For Riders
Hawaiian Airlines Dumps ANA, Announces New Joint Venture With JAL
YIKES: Delta Increases Diamond MQD Waiver To $250K
Could This Be Singapore's New A380 Suites Class?
CLEAR Is Now Available At 7 LAX Terminals
Review: American First Class A321 New York To Los Angeles
More Details On Joon, Air France's Airline For Millennials
Hyatt Has A New Global Head Of Loyalty
Airberlin Is Canceling All Longhaul Routes As Of October 15, 2017
Male Pakistan Airlines Crews Banned From Layover Hotel Due To Harassment Claims
Hong Kong Airlines Is Adding Flights To SFO As Of March 2018
Must-See BuzzFeed Video About Three Different Airline Experiences
American Is Flying A321Ts Between BOS & LAX For The Holidays
Air France Seattle To Paris Route Rumored To Return In 2018
A Man Will Live In Helsinki Airport For 30 Days
---
I hope everyone has a great rest of the weekend!