Well, it's finally happening, and I'm excited!
While actually visiting Israel has been on my radar for years, I've been going back and forth about redeeming miles on EL AL, given how outdated the products on their 777s and 747s look, and how high their redemption rates are.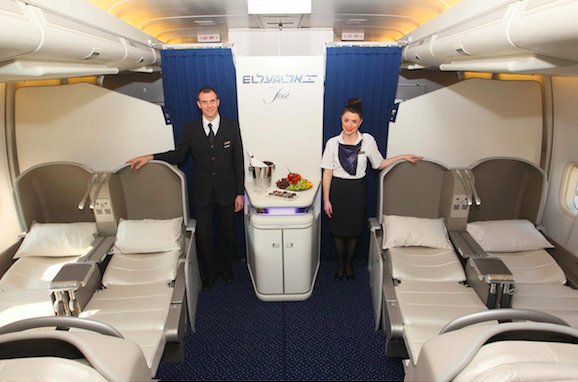 EL AL's 747 first class
Fortunately EL AL recently took delivery of their first Boeing 787, which features a great new business class product (it looks very similar to United's new Polaris seat).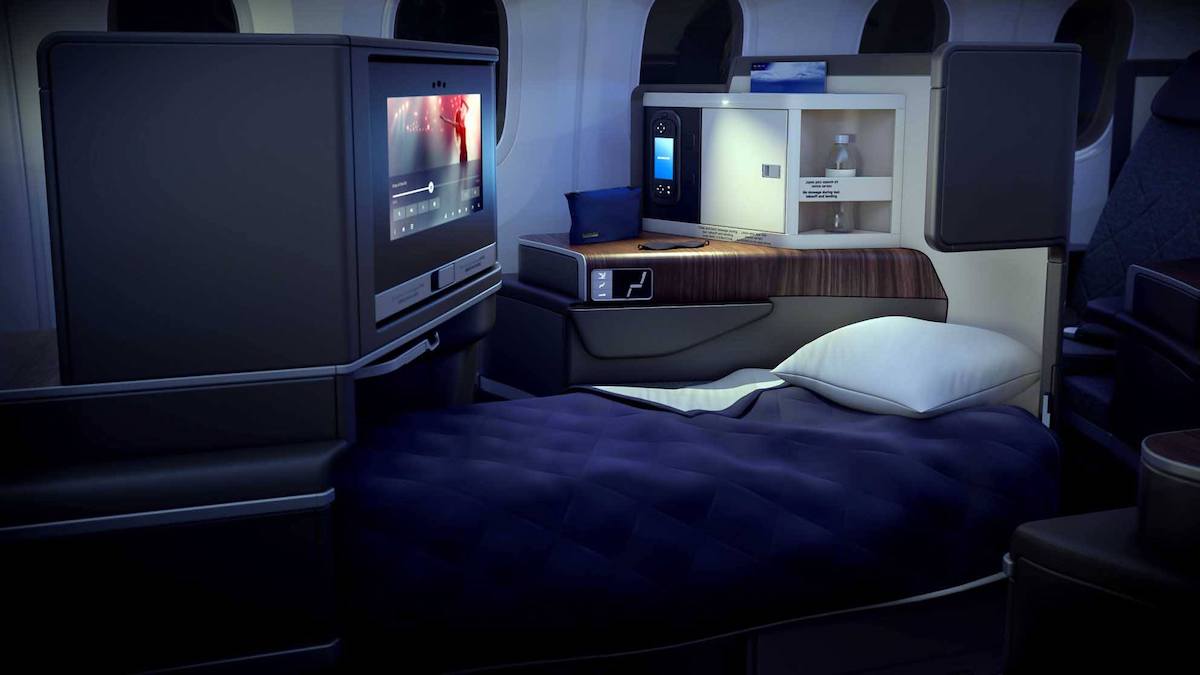 EL AL's 787 business class
About a month ago I wrote about how I was in the process of planning my trip on EL AL. It ended up a bit differently than I was expecting, but it's finally booked. I appreciate all the advice you guys have provided, as it has been invaluable. Here's what I have planned.
I'm going to Israel with my mom
Originally my plan was to go to Israel with Ford early next year, though our travel schedule is pretty packed, and unlike me, Ford doesn't like being on the road 24/7. Realistically it would have been next February before I was able to go with Ford, and I was hoping to review EL AL's new Dreamliner before then.
However, when I told my mom about the trip she reminded me how it was always her dream to visit Israel, so this seemed like a great opportunity to take a trip with her. Hopefully Ford and I can still visit Israel together soon, but in the meantime this means that I get to go in November.
I'm flying EL AL's 787 business class & 777 first class
EL AL will soon start flying their 787s between Newark and Tel Aviv, so I knew I needed to take that flight. I only wanted to fly it one-way, though, because I wanted to try EL AL first class in the other direction (particularly for the flight out of Tel Aviv, so I can review both their first and business class lounge).
The catch is that there was no award availability around our dates, so a paid ticket was the only real option. If I had just booked Newark to Tel Aviv nonstop, the ticket would have cost ~$4,452, which is more than the cost of a roundtrip ticket.
However, by instead starting in Toronto, the fare dropped down to a more reasonable ~$1,840. It's still more than I'd usually want to pay for a ticket, but given the situation, it was the best option.

For the return I wanted to try EL AL's 777 first class. EL AL's 777 first class is in a 2-2-2 configuration, so the hard product isn't even as good as their new business class. Nonetheless I was curious to experience it, given that EL AL first class is one of the few first class products I've yet to try.
So I redeemed 56,000 Qantas points to fly EL AL's first class from Tel Aviv to London. There were no fuel surcharges, but just ~$30 in taxes and fees.
Our general plan for Israel
I'm so grateful for all the great (and at times conflicting — heh) advice you guys provided in my last post about our trip. In general I want to keep where we stay as simple as possible, so that it isn't too exhausting on my mom. So based on all the advice I was given, I ended up deciding on three nights at the Waldorf Astoria Jerusalem (for which I redeemed 95,000 Honors points per night), plus four nights at the Sheraton Tel Aviv (using Citi Prestige's fourth night free benefit).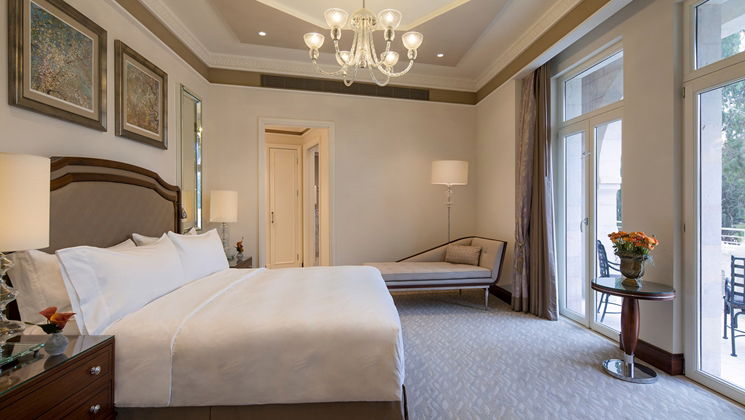 Waldorf Astoria Jerusalem
I realize there are things to see outside of those areas, though in the end it seemed best to try and see those as day trips, rather than switching hotels even more often. I had also considered the the Ritz-Carlton Herzliya (which looks beautiful but many said doesn't have a great location for those trying to maximize their time), Elma Arts Complex Design Hotel (which also looks nice, but I feel like a day trip to the north would be better), and King David Hotel in Jerusalem (I've heard the views are great, though decided against it since I'd rather review a points property).
If I've made any grave mistakes with the initial planning, please let me know.
Bottom line
I can't wait to visit Israel, as I've heard such great things. I'm also excited to fly EL AL, especially now that they have a new business class. I'm curious to see if the 787 business class ends up being better than their 777 first class, and how intense security and questioning is at Ben Gurion Airport.
Thanks again to everyone for their great advice!