Airberlin is officially canceling all their longhaul routes as of October 15, 2017, as they'll have to return their A330s by that point. Airberlin going out of business gives other airlines opportunities to grow — for example, ultra low cost carriers have been wanting to expand within Germany, but up until now haven't really even been able to do so.
Similarly, Lufthansa plans to take over some of airberlin's longhaul routes. As we've learned, Lufthansa plans on leasing 10 former airberlin planes, and then using them for their Eurowings division to operate more flights to the Caribbean and beyond.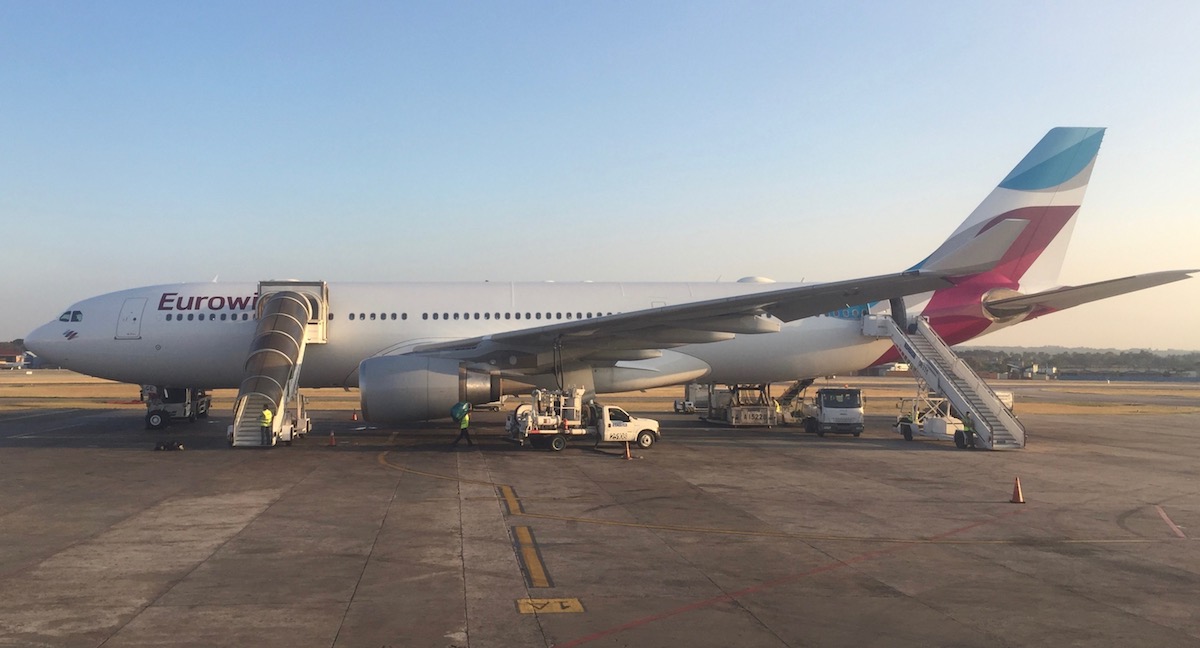 Eurowings A330 in Havana (ooh na-na)
However, it looks like those aren't the only airberlin routes Lufthansa will be taking over. As of November 8, 2017, Lufthansa will operate 5x weekly flights from Berlin to New York and 3x weekly flights from Dusseldorf to Miami, as follows:
LH406 Berlin to New York departing 5:35PM arriving 8:35PM [Mon, Tue, Wed, Thu, Sat]
LH407 New York to Berlin departing 10:20PM arriving 12:15PM (+1 day)[Mon, Tue, Wed, Thu, Sat]
LH496 Dusseldorf to Miami departing 12:05PM arriving 4:50PM [Mon, Wed, Fri]
LH497 Miami to Dusseldorf departing 6:30PM arriving 9:30AM (+1 day) [Sun, Tue, Thu]
These routes will initially be operated by Lufthansa aircraft with the following configurations:
The Berlin to New York route will be operated by a four cabin A330, with first class, business class, premium economy, and economy; however, Lufthansa isn't selling first class on the route, so presumably elite members booked in business class will be able to assign those seats but will get the standard business class service
The Dusseldorf to Miami route will be operated by a three cabin A330, with business class, premium economy, and economy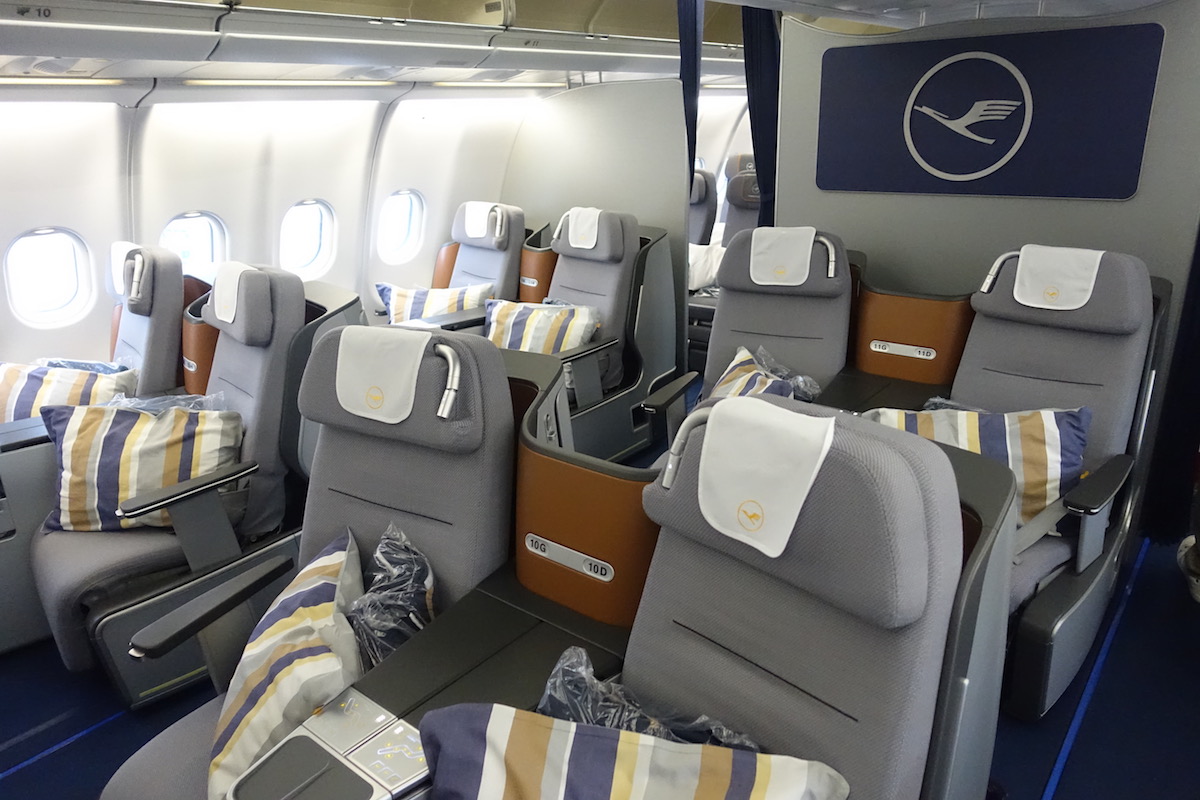 Lufthansa's A330 business class
However, as of the summer of 2018, these routes will be transferred to Lufthansa's low cost subsidiary, Eurowings. It's not surprising to see the transfer since these will largely be leisure routes. I suspect Lufthansa is operating the routes temporarily since it will take several months for Eurowings to take delivery of the former airberlin A330s, but they want to start the service as soon as possible.
It's great to see Lufthansa offering more transatlantic service other than out of Frankfurt and Munich!
(Tip of the hat to Sven Blogt)