There's now one less airline competing between the US and Hong Kong. Hong Kong Airlines has announced that they're cutting their route to Los Angeles as of February 8, 2020.
Hong Kong Airlines' History Flying To The US
For a long time Hong Kong Airlines was expanding significantly and was poised to become a truly global airline, giving Cathay Pacific a run for their money. In the past couple of years the airline has taken delivery of some Airbus A350s, which has enabled them to offer nonstop flights between Hong Kong and the US.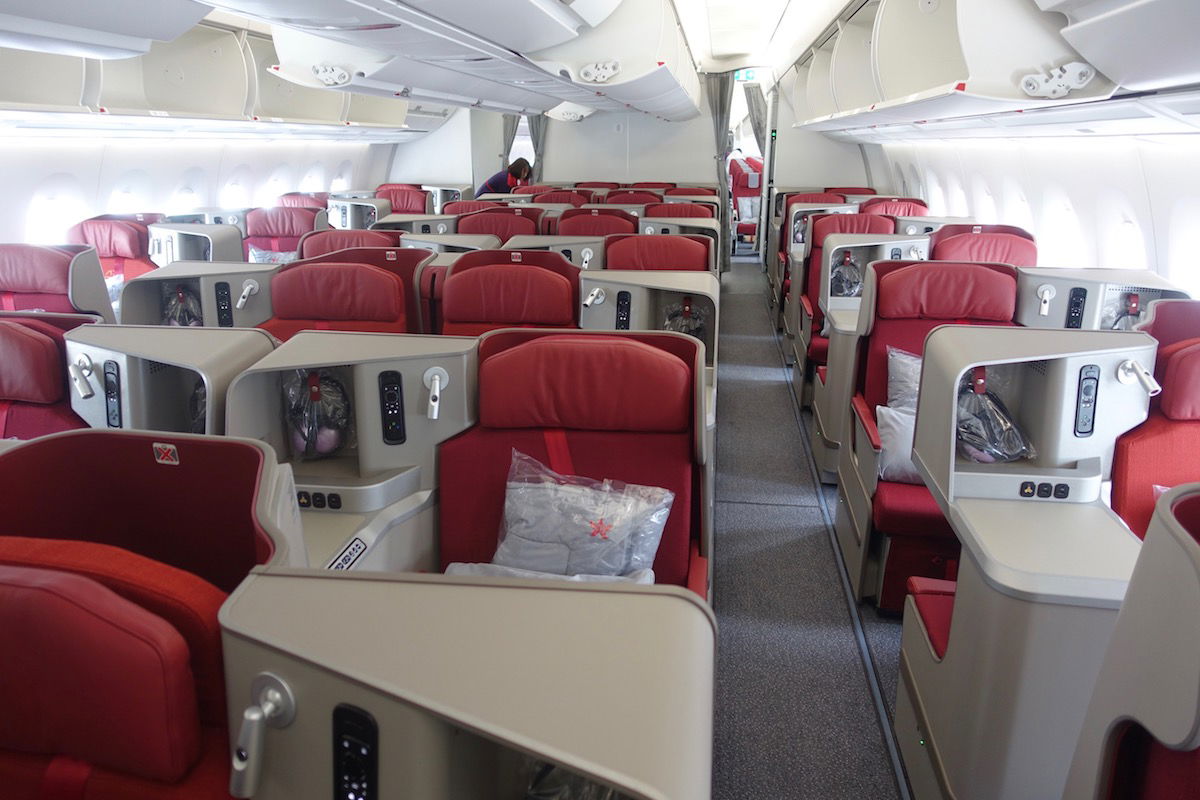 Hong Kong Airlines' A350 business class
The airline had added nonstop flights from Hong Kong to Los Angeles and San Francisco, both of which are also Cathay Pacific destinations. The Los Angeles route was launched in December 2017, while the San Francisco route was launched in March 2018.
Hong Kong Airlines' US Route Cuts
Unfortunately Hong Kong Airlines is in a bad financial situation — the airline is owned by struggling HNA Group, which has largely been trying to sell off assets.
In July it was announced that Hong Kong Airlines would be ending flights to San Francisco as of October 4, 2019. Now the airline is announcing that their remaining US route, from Hong Kong to Los Angeles, is being cut as of February 8, 2020.
It could even be that the route is cut before then, as Hong Kong Airlines says they will closely monitor market demand and "decide if the suspension or flight consolidation needs to be implemented earlier."
This change is being made as Hong Kong Airlines "has been operating in a challenging business environment for some time," noting both strong competition and overcapacity in markets, as well as the recurring protests in Hong Kong, which have impacted demand.
The airline says that alternative travel arrangements will be offered to passengers already booked on the flight, presumably in addition to the option of a full refund.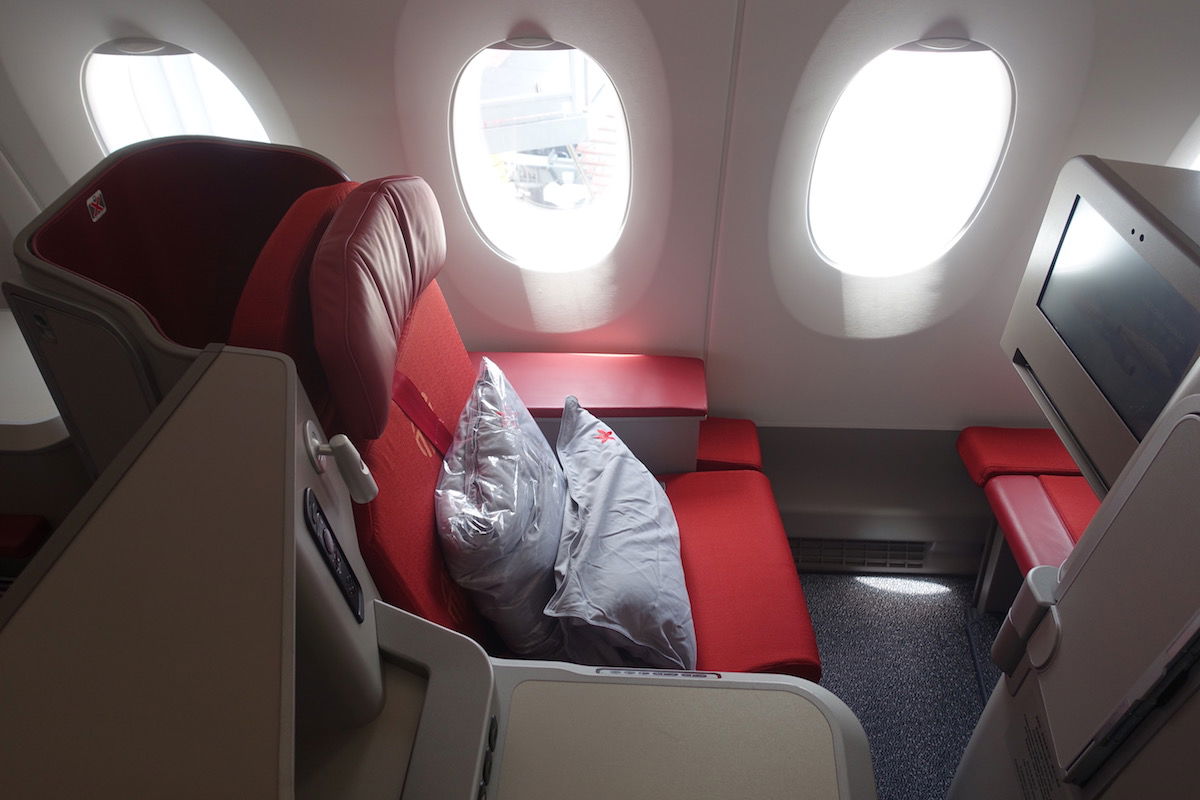 Hong Kong Airlines' A350 business class
Bottom Line
Hong Kong Airlines' US service will have lasted for just over two years. It's unfortunate to see both the financial situation they were in to begin with, combined with the protests, which have reduced demand and yields.
I'll be curious to see what the airline decides to do with their A350s…