Recently, Delta Air Lines announced major changes for loyal customers, impacting both the SkyMiles loyalty program and Sky Club access. These changes have really struck a nerve with many frequent flyers, with an amount of passion and anger that I don't recall seeing from other program changes in the past.
I've been putting a lot of thought into these changes, but haven't exactly been sure what to conclude. Is this a smart way for Delta to increase its revenue from credit cards? Will these changes backfire?
In this post I wanted to share my take as best I can. Separately, I wrote a post questioning whether Delta is as premium of an airline as it claims, which I'd suggest checking out before reading this post, since I'd consider that to be a related topic.
The motivation for Delta's loyalty changes are clear
Let's start with Delta's very obvious motivation here. Delta's loyalty program and lounge access changes seem entirely focused on getting people to spend more on American Express credit cards.
The "big three" US carriers generate a large percentage of their profits from their loyalty programs, and particularly from their lucrative credit card partnerships. Earlier this year, Delta's SVP of Loyalty said that Delta expects to earn $6.5 billion from its Amex credit card agreement in 2023, and hopes to grow that by roughly 50%, to $10 billion per year, by 2028.
With these loyalty changes, Delta is letting people fully spend their way to elite status, and the airline is requiring a minimum annual spending amount to receive unlimited Sky Club access.
Delta isn't the first airline to make elite status achievable exclusively through credit card spending, as we've seen American do the same with its Loyalty Points system. While I don't necessarily love the system for myself, I've gone on record as saying that this is brilliant, and makes sense from the carrier's perspective.
What's different is how much Delta is asking for here. For example, Delta requires you to spend $350K-700K on a premium co-branded credit card to earn top-tier SkyMiles Diamond status, while American requires you to spend $200K on any co-branded credit card to earn top-tier AAdvantage Executive Platinum status. And I'd argue that there's way more value to spending on an American credit card, from the value of AAdvantage values, to the perks of oneworld Emerald status.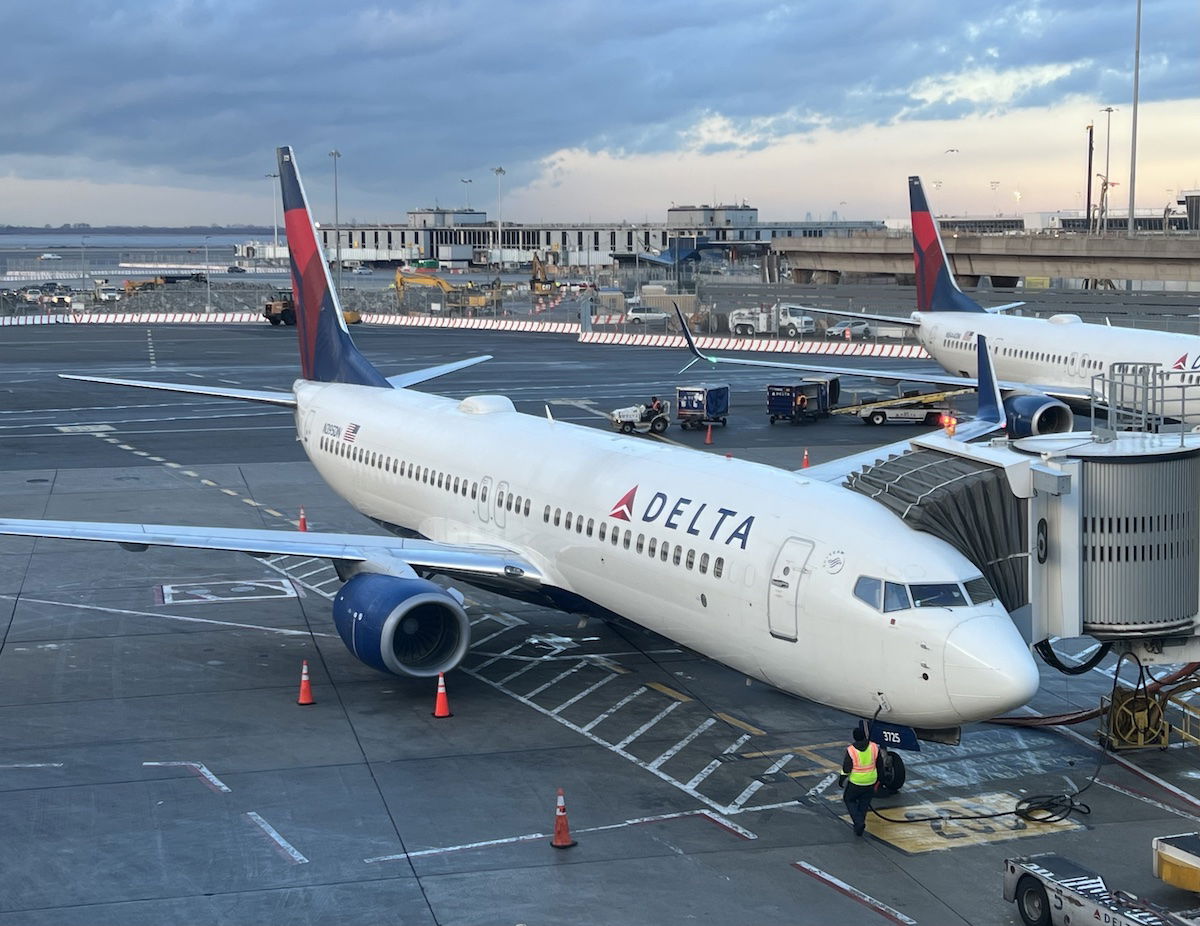 I'm not sure if these changes will backfire or not
People have all kinds of different takes as to the impact that these loyalty changes will have on Delta's bottom line. You have some people who act as if Delta will go into Chapter 11 bankruptcy protection from these changes, and you have some people who think these changes will get Delta right to its $10 billion annual Amex goal.
To me there are two interesting elements to this:
How will these changes impact Delta's co-brand card revenue
How will these changes impact the loyalty that SkyMiles members show to the airline
On the surface, I think it's smart that Delta is creating an unlimited incentive to spend money on its premium co-branded cards. Previously you were capped in terms of the value you'd get toward elite status with co-branded credit card spending, though with the new system, the more you spend, the more Medallion Qualifying Dollars (MQDs) you earn.
I'm sure this will be popular with some wealthy people who spend hundreds of thousands (or millions) per year on credit cards, and they figure they fly Delta often anyway, so they might as well earn status.
However, these changes also have the potential to decrease credit card spending among many:
Under the old system, every SkyMiles elite member had an incentive to spend at least $25K on a co-branded credit card, to get a waiver of the annual MQD requirement; that won't exist in the same way going forward
Many people may just not find it worthwhile to go for status anymore, and may give up on spending on co-branded credit cards
I suspect that Delta will see a significant increase in those spending hundreds of thousands per year on credit cards, and a significant decrease in those spending tens of thousands per year.
When it comes to loyalty more broadly, there are a few things that stand out to me most:
Delta is kind of throwing your typical management consultant to the curb here; these are people who don't necessarily spend $75K+ per year on their credit card, but who fly consistently, with reasonably high fares, and have control over the airline they can fly
I think Delta's premium reputation among many is due to a halo effect from every trip essentially coming with lounge access thanks to the Amex Platinum, and that will be changing going forward
With these changes, Delta is largely incentivizing people not to be loyal to the airline; for example, I probably fly Delta a handful of times per year, so I'll get lounge access with my Amex Platinum in the same way as before, but if I were more loyal, I wouldn't get lounge access consistently, which creates a strange incentive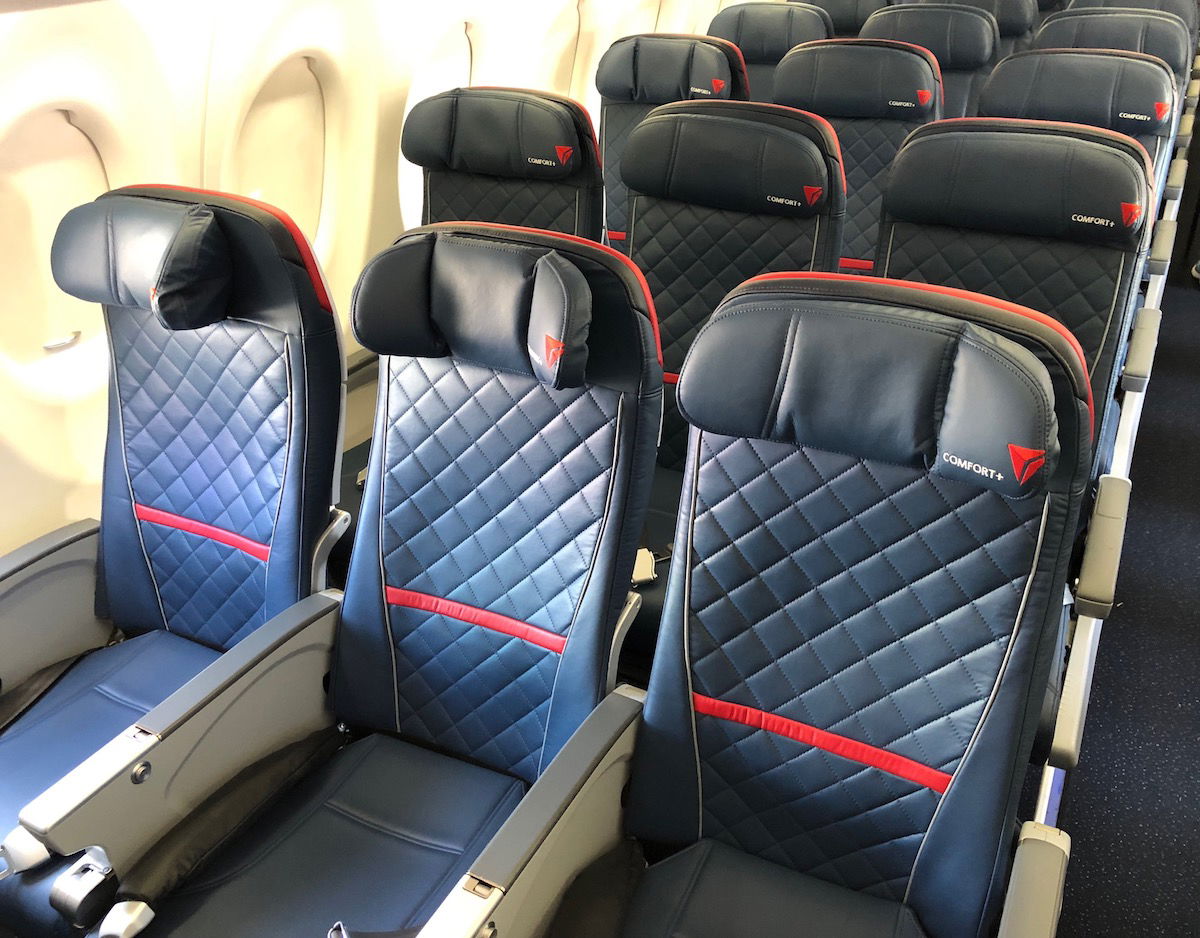 Being loyal to Delta is no longer logical
One of the goals of a loyalty program is to make people act irrationally, and choose that business over a competitor even if it's not always the best option. Airline loyalty programs are incredibly powerful marketing machines that have historically accomplished exactly that.
But I think airlines are getting to the point where they're at risk of killing the golden goose. They're trying to maximize passenger revenue while also maximizing loyalty revenue. What this means is that airlines want more from their loyal members while offering them less. Is there a point at which passengers say "no more?"
Specific to Delta SkyMiles, let's just consider a few factors:
Delta has gotten really good at monetizing its premium cabins, and the airline is selling 74% of its premium seats on domestic flights (that number was 14% in 2011); that leaves very few first class and extra legroom seats to upgrade to, and that's one of the main things that makes people chase status
Delta has gutted the SkyMiles program to the point that there are no longer many outsized redemption, and each mile basically gets you a cent toward a Delta purchase
Delta is actively punishing its elite members; for example, SkyTeam Elite Plus members get access to SkyTeam lounges when traveling internationally, while Delta explicitly bans its own SkyTeam Elite Plus members from using lounges on these itineraries, unless they're in premium economy
Delta increasing offers elite-like perks just for holding onto a co-branded credit card with no spending requirement, from priority boarding, to a free checked bag, and more, so the question has to be what the incremental value is of going for status over just having a card
I've written often about the best cards for everyday spending. There's a direct opportunity cost to every dollar spent on a Delta credit card, since most purchases earn just one mile per dollar spent, which I value at a return of just over 1%.
Is Delta just relying on people not at all being savvy to keep using Delta credit cards for their spending? Are they hoping that people feel warm and fuzzy about the brand, and that's enough? Delta has done a great job positioning itself as a loved airline, in an industry where companies historically aren't loved. How much value can the airline cut from loyal flyers before they get smarter?
Let's just use some numbers for a second. With the new program:
Earning Delta SkyMiles Gold status will require $120K-240K in spending (in addition to a premium card's annual fee), and for that you're getting the occasional last minute space available upgrade to extra legroom economy seating, and a first class upgrade every once in a blue moon
Earning Delta SkyMiles Diamond status will require $350K-700K in spending (in addition to a premium card's annual fee), and for that you might get an upgrade some percentage of the time, and… what else, really?
Could someone please do the math for me as to how they'd be better off spending hundreds of thousands of dollars on a card getting a subpar return, rather than just getting a 2% cash back card (or something along those lines) and then spending that cash back to purchase the seat that they wanted in the first place?
Delta claims that these changes are being made because the airline is "committed to preserving the exclusivity and experience you anticipate and deserve." I'm curious what exactly that exclusivity and experience is? Sharing the Sky Club with people who fly the airline less, rather than more? Not being in the company of as many others when you miss an upgrade?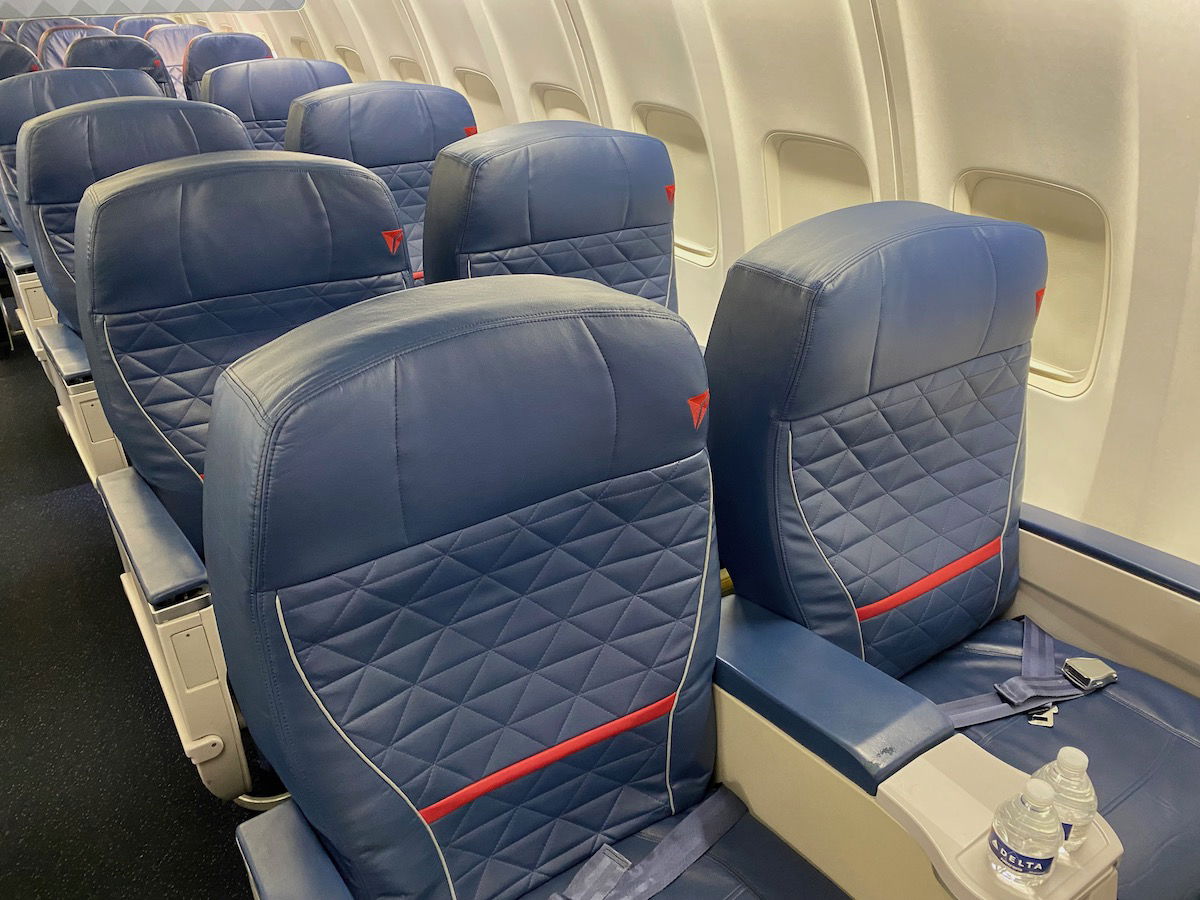 Bottom line
Delta is making major changes to its SkyMiles loyalty program and Sky Club access, and this is all intended to increase credit card spending on co-branded cards. I see where Delta is coming from, but I think the airline has gone a step too far in terms of what it's asking from its customers.
The airline is offering loyal flyers less than ever before, all while asking them to show their loyalty more than ever before. I think in some ways Delta will be happy with the consumer response from these changes, while in other ways it won't.
I'm very curious to see how this situation evolves. Will Delta stick to its plan? Could we see the thresholds changed, or could we see some significant promotions that make status easier to keep?
What's your take — what's the value in being loyal to Delta anymore? What do you think these loyalty changes will do to Delta's bottom line?