---
My flight to Los Angeles was departing from gate 38, which is a bit of a haul from the Flagship Lounge. This required taking the underground tunnel to the far American concourse. I left the lounge at around 7:15PM, in anticipation of the 7:30PM boarding time.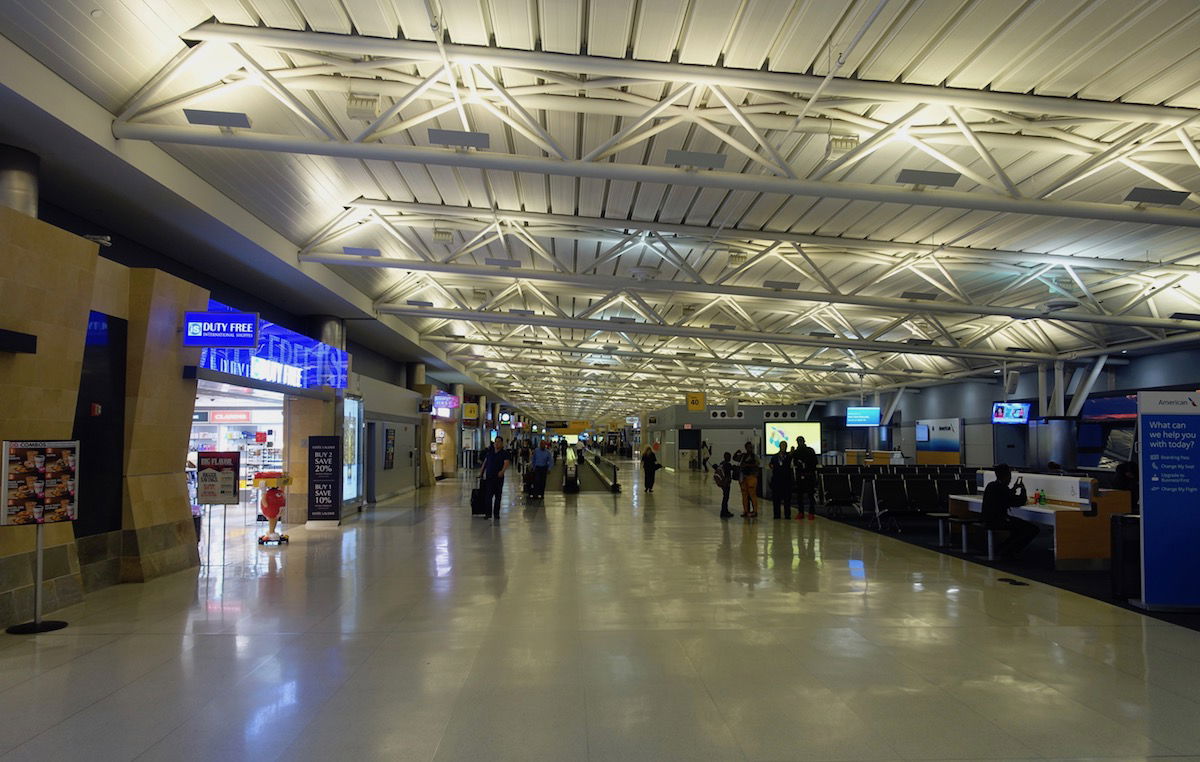 American's Terminal 8 JFK
The gate area for LAX was quiet, which wasn't much of a surprise based on looking at the seatmap. Even though the plane has just 102 seats, economy looked like it was about half empty.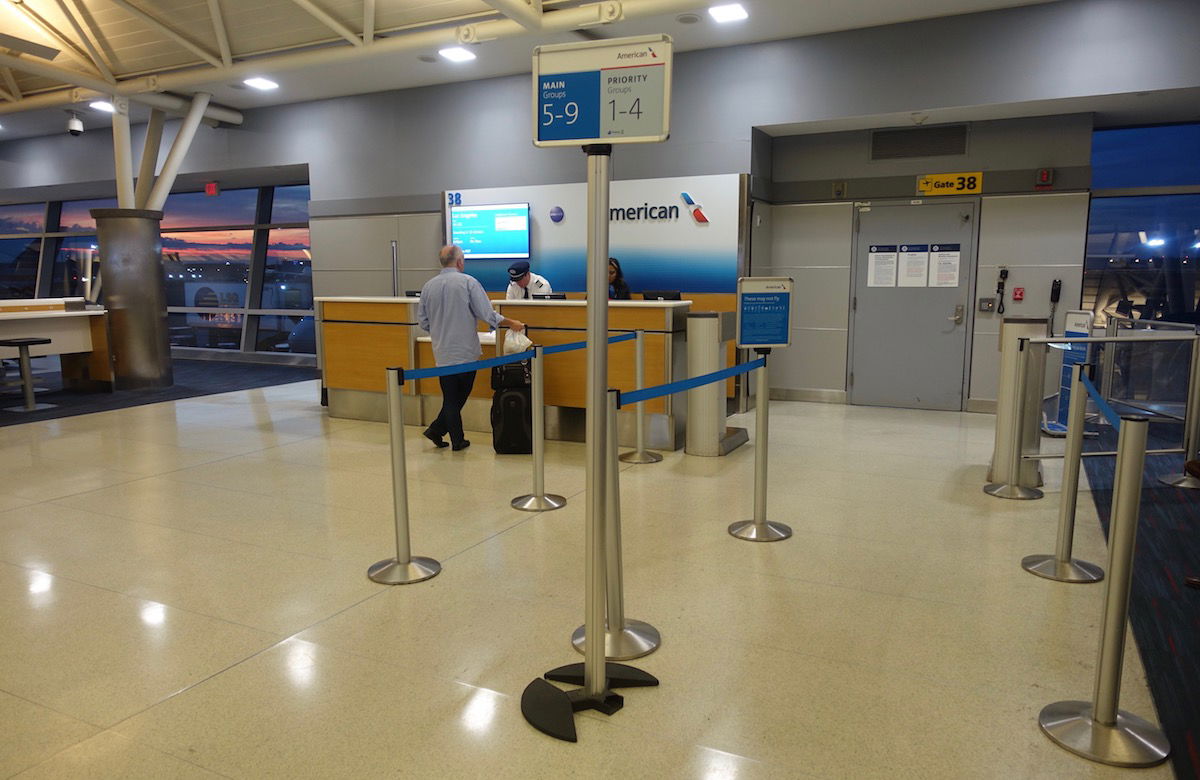 American departure gate to LAX
At 7:30PM boarding began, starting with Concierge Key members, followed by first class.
American 293
New York (JFK) – Los Angeles (LAX)
Thursday, September 21
Depart: 8:00PM
Arrive: 11:29PM
Duration: 6hr29min
Aircraft: Airbus A321
Seat: 4A (First Class)
At the door the crew was busy setting up the cabin, so I didn't really get much of a welcome, but that was fine, since it meant I could get some good pictures. There's no denying that American's A321 first class cabin is S-E-X-Y. Having a 1-1 configuration on a narrowbody plane isn't something you see every day.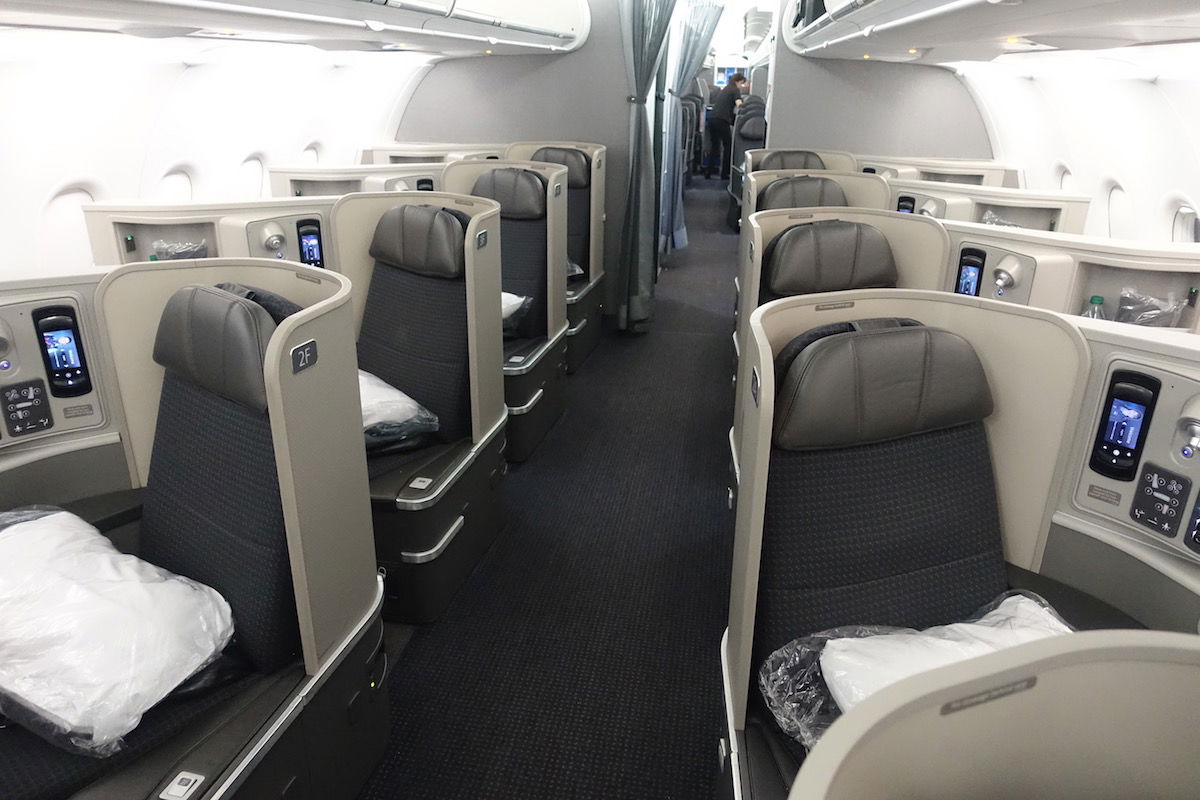 American A321 first class cabin
American's A321 first class cabin consists of a total of 10 seats, spread across five rows. American has reverse herringbone seats in first class, which are the same ones they have in business class on their 777-300ERs. The privacy in this product is unbeatable for the domestic flights this plane operates.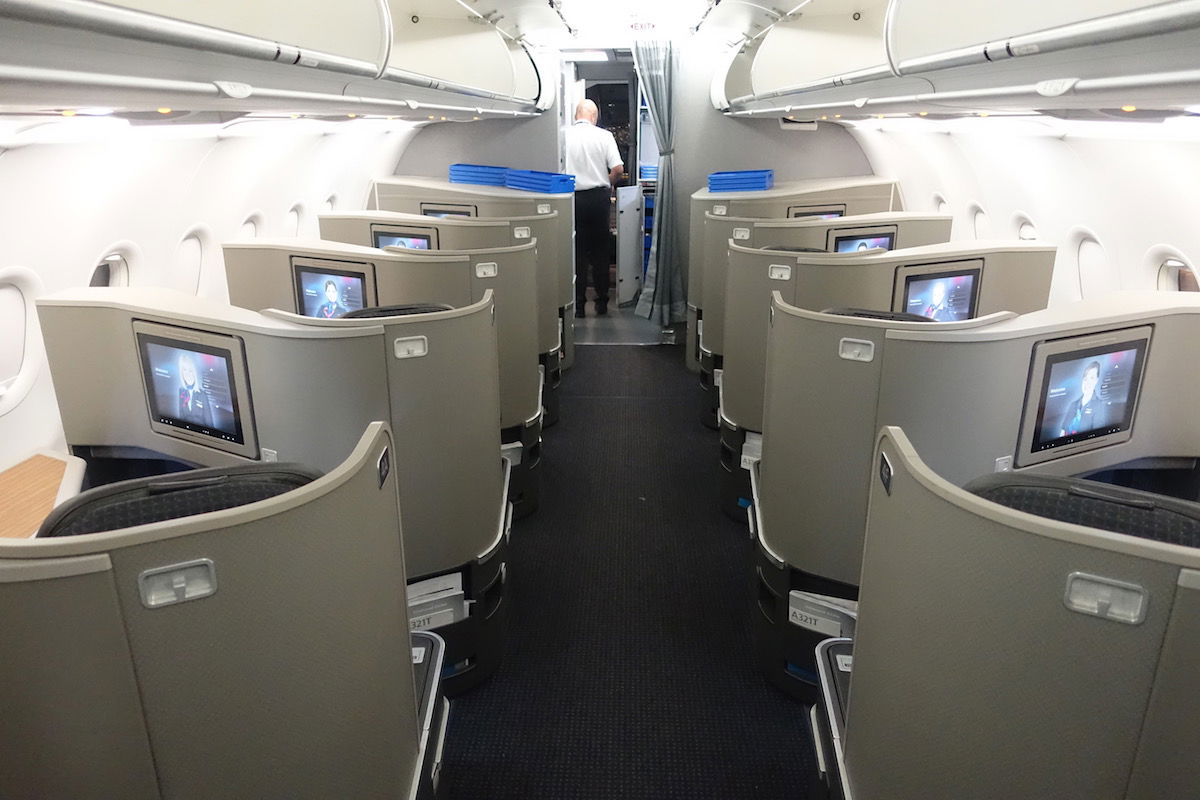 American A321 first class cabin
I had assigned myself seat 4A.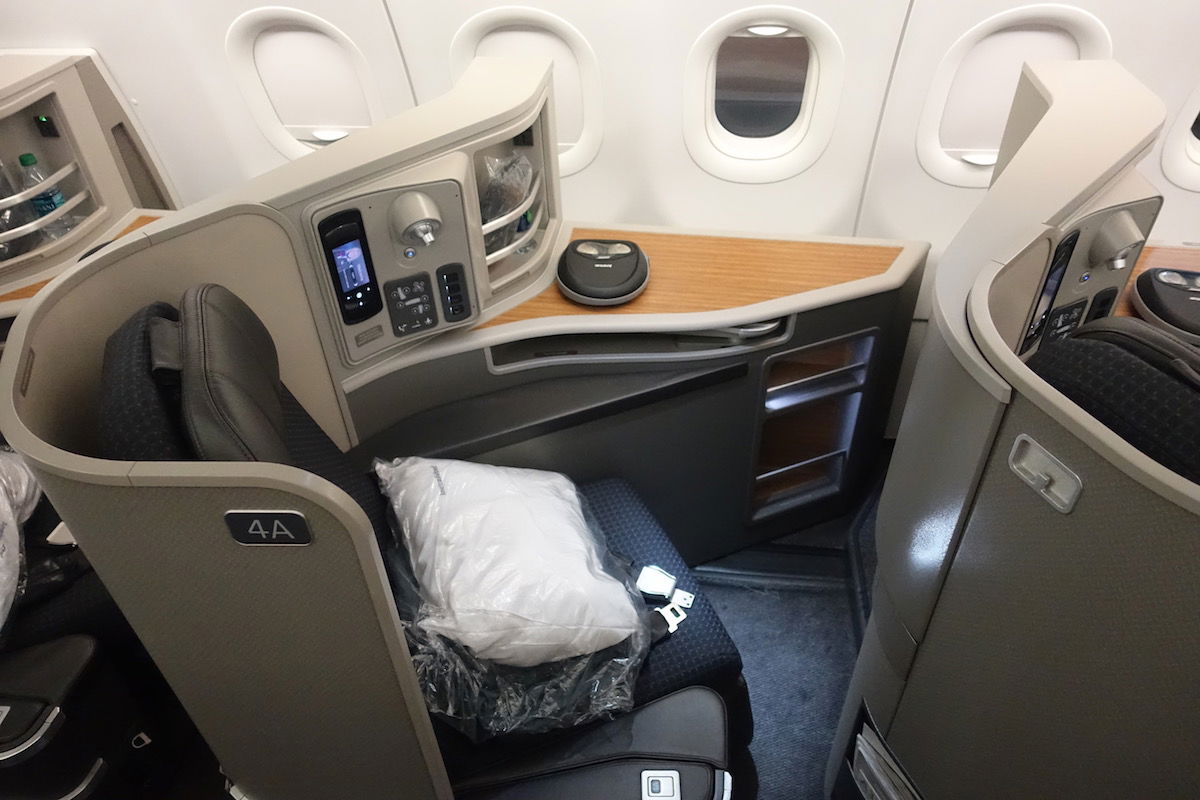 American A321 first class seat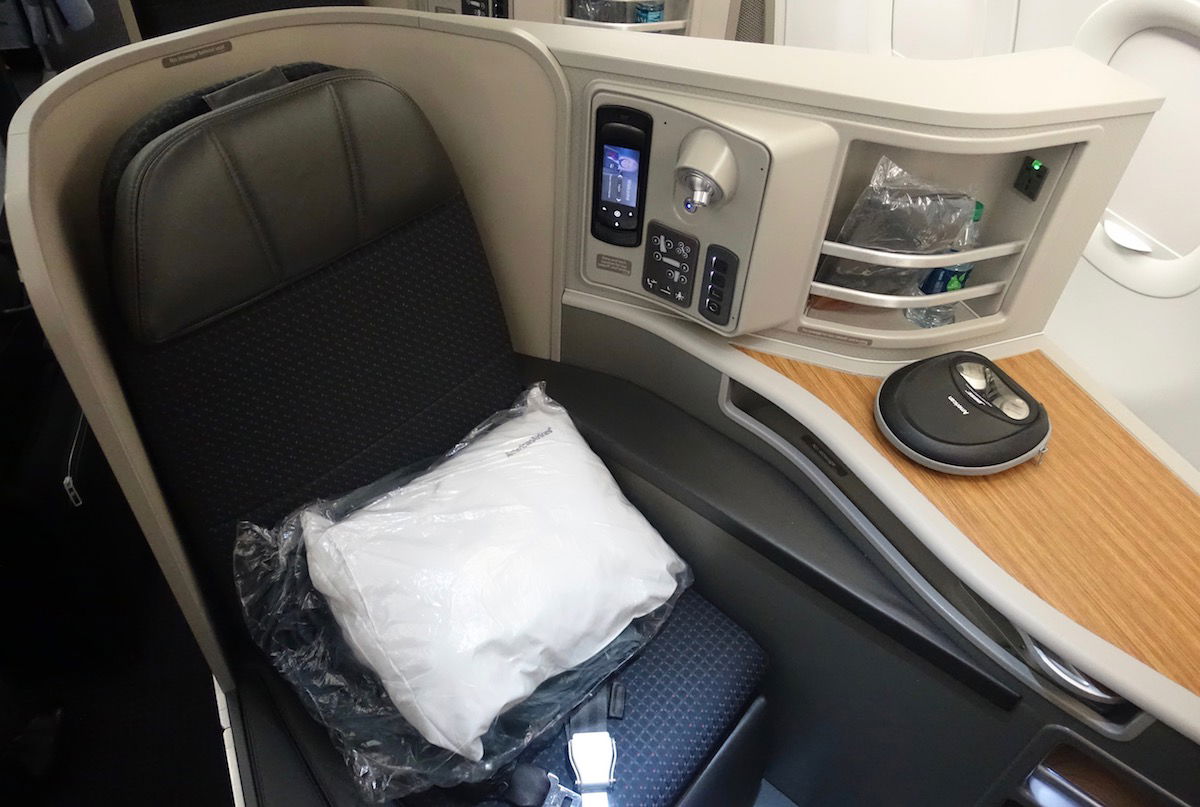 American A321 first class seat
As you can see, the personal television is latched to the seat in front, though can be extended while in flight.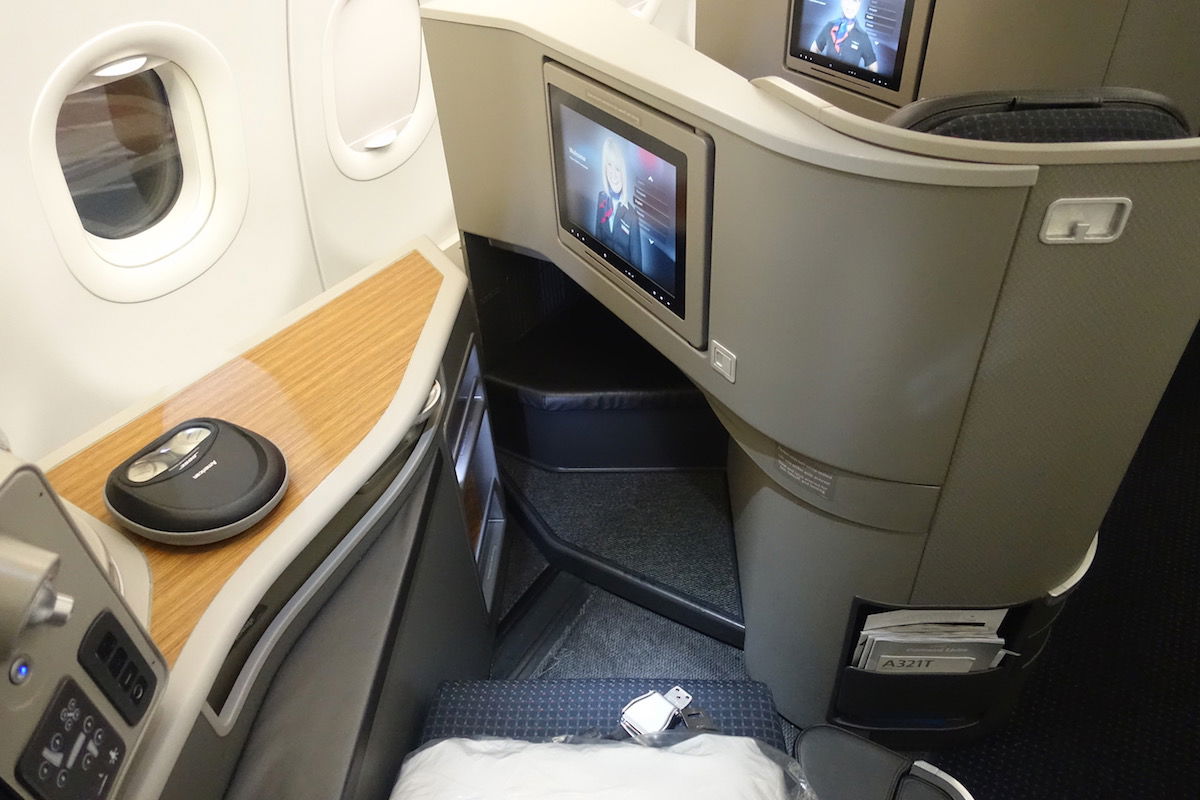 American A321 first class seat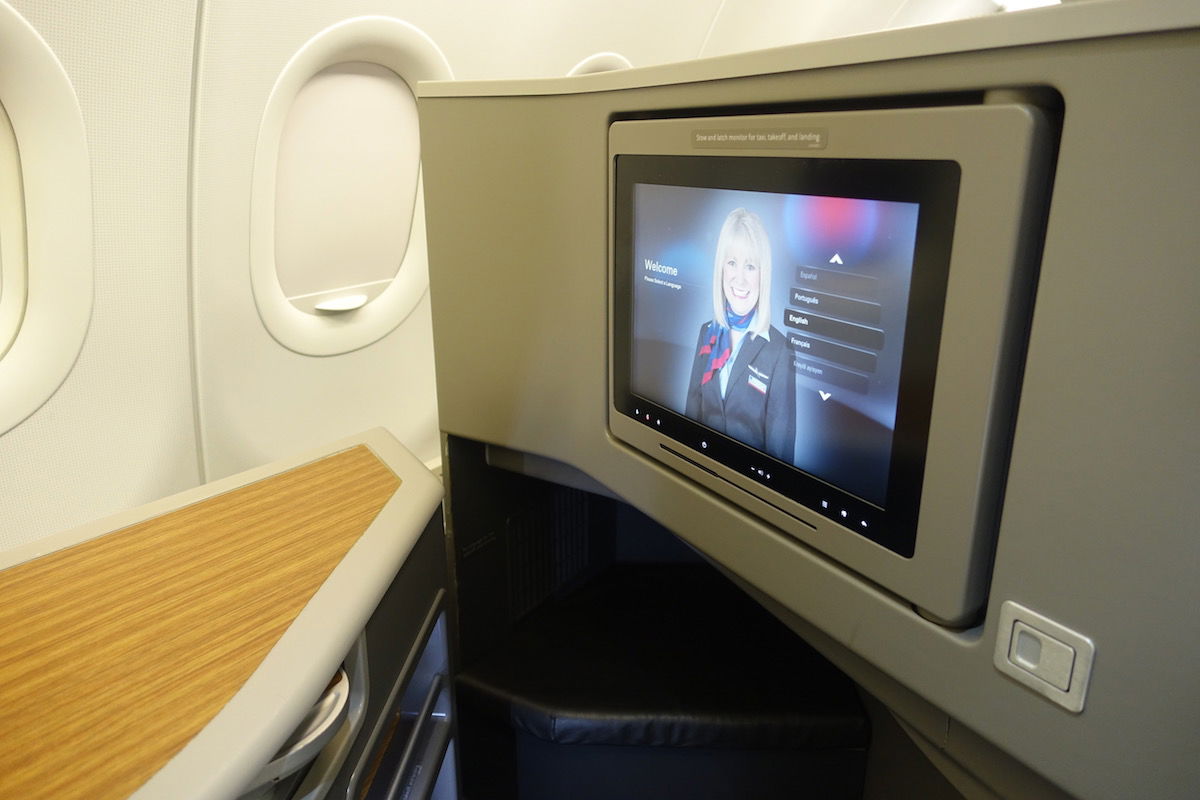 American A321 first class seat
All the seat functions were on a panel to the left of the seat. This included the entertainment controls, seat controls, USB outlets, and a reading light. I appreciate how easy they are to reach, without being in the way.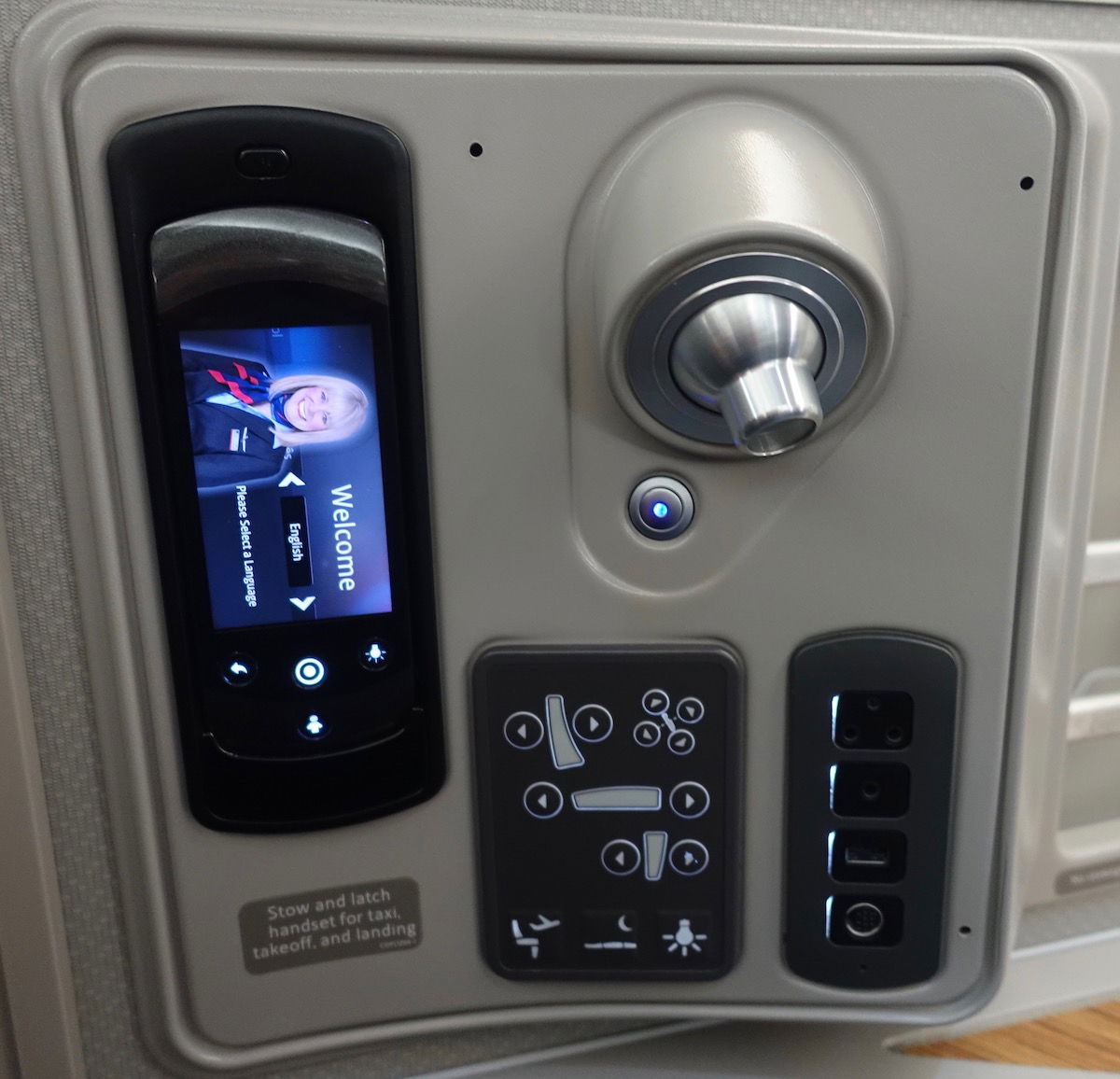 American first class seat controls
To the side of the controls is a small storage compartment, which also has a 110v outlet.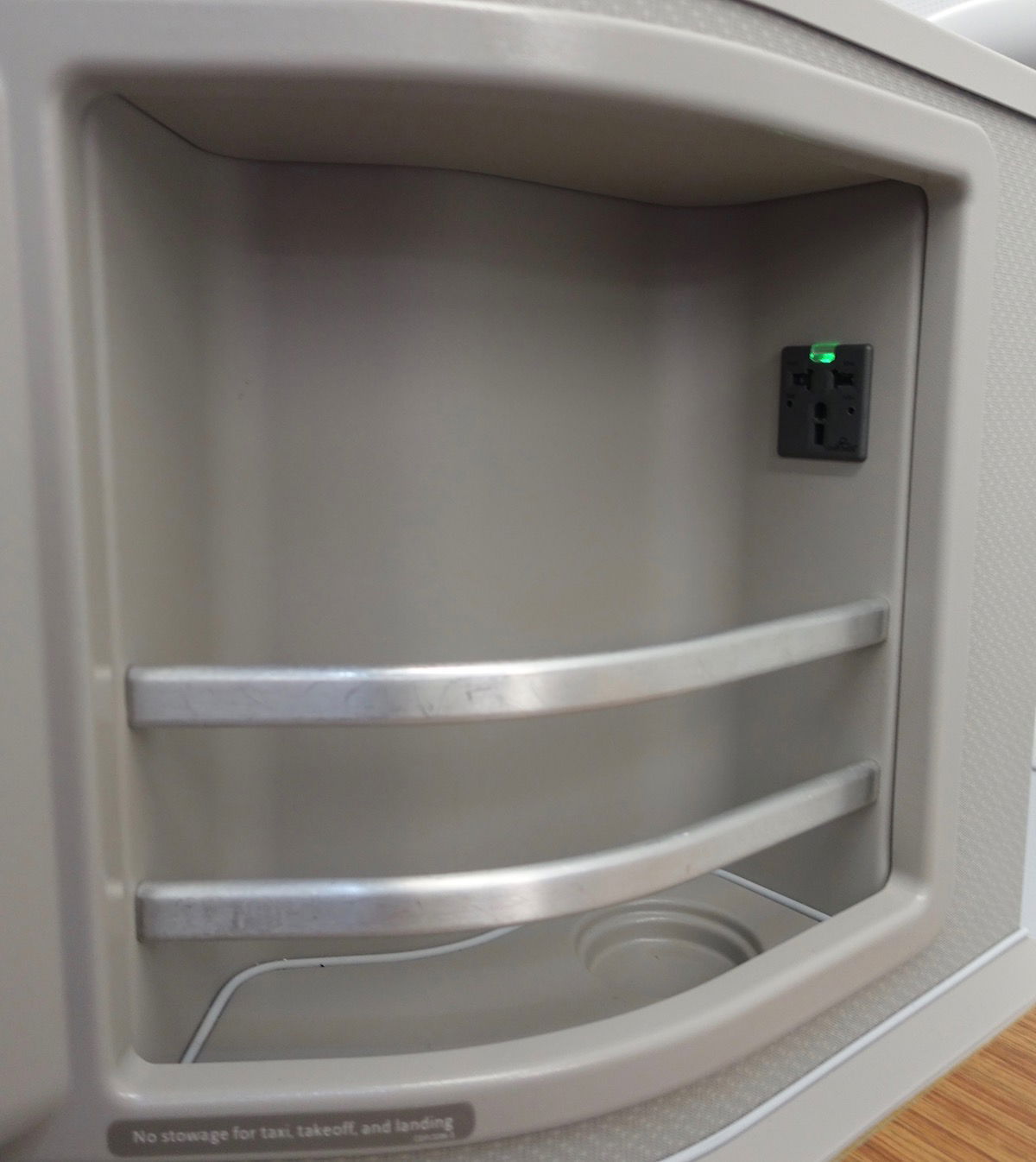 American first class storage
Then beneath the seat and to the left is another storage compartment.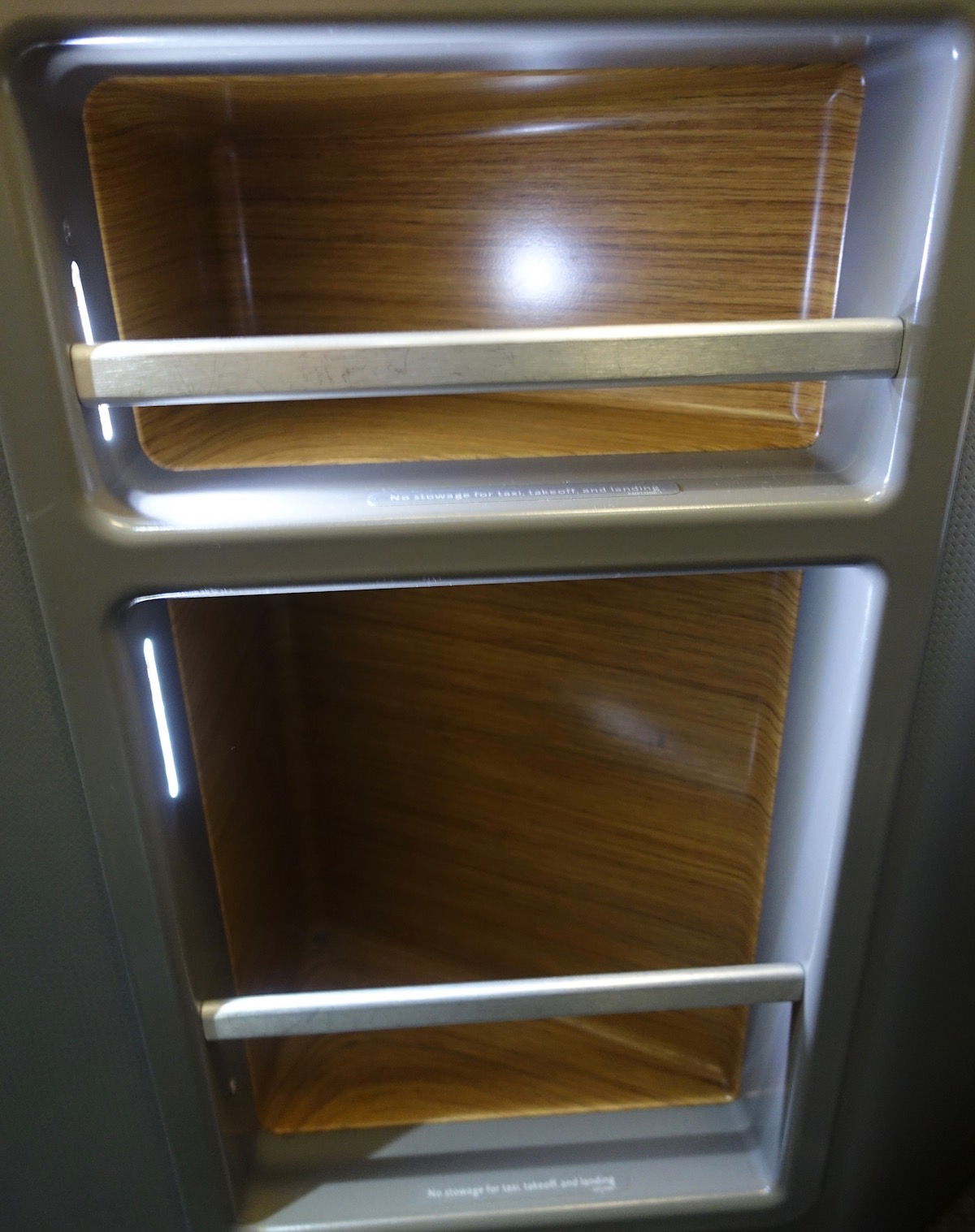 American first class storage
Already waiting at my seat were Bose headphones, which American offers in first & business class. That's really impressive, given that many of the world's top airlines don't even have decent headphones in first class.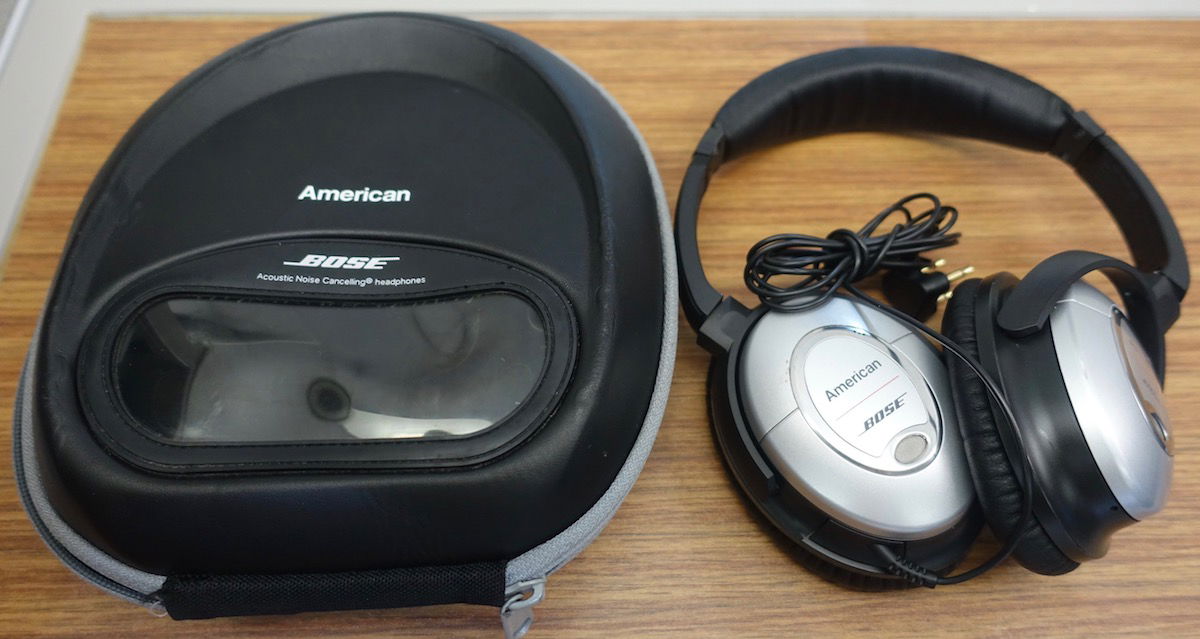 American first class Bose headphones
There was also a pillow and blanket. While both were reasonably comfortable, I think the blanket has seen better days, and it might be time for American to update these.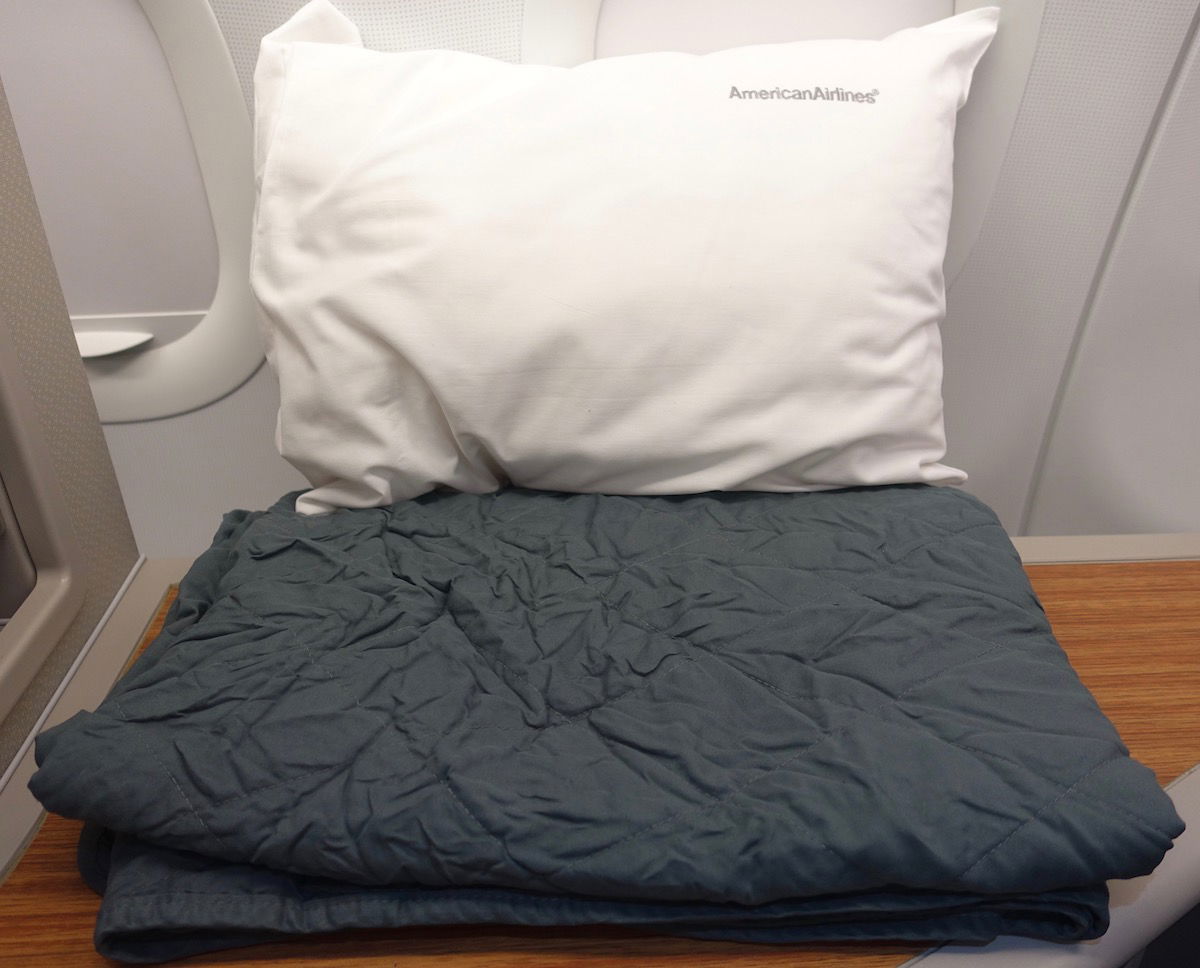 American first class pillow & blanket
Then there was a Cole Haan amenity kit with some products from Clark's Botanicals. The amenity kit had eyeshades, socks, a hand wipe, lip balm, and a cream. There's also a code for $75 off a $250+ purchase with Cole Haan (I haven't used it, so the first person to use it gets it).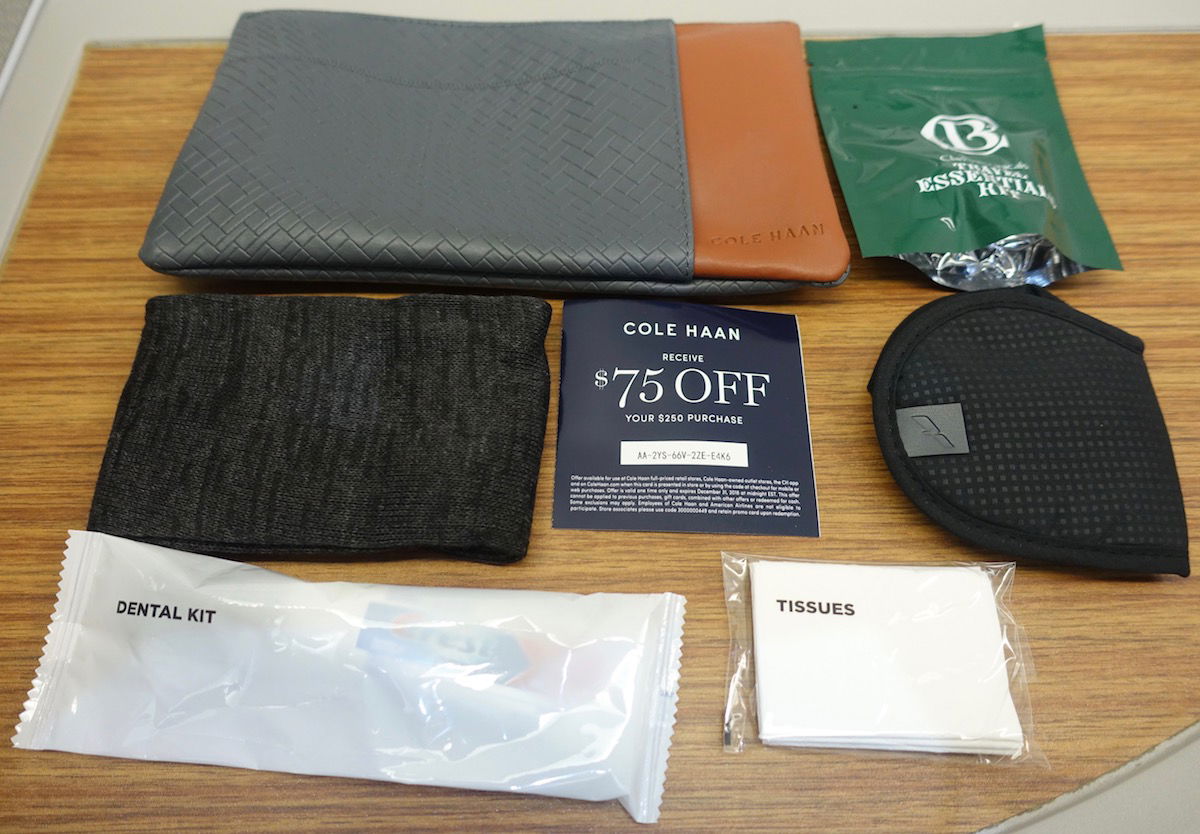 American first class amenity kit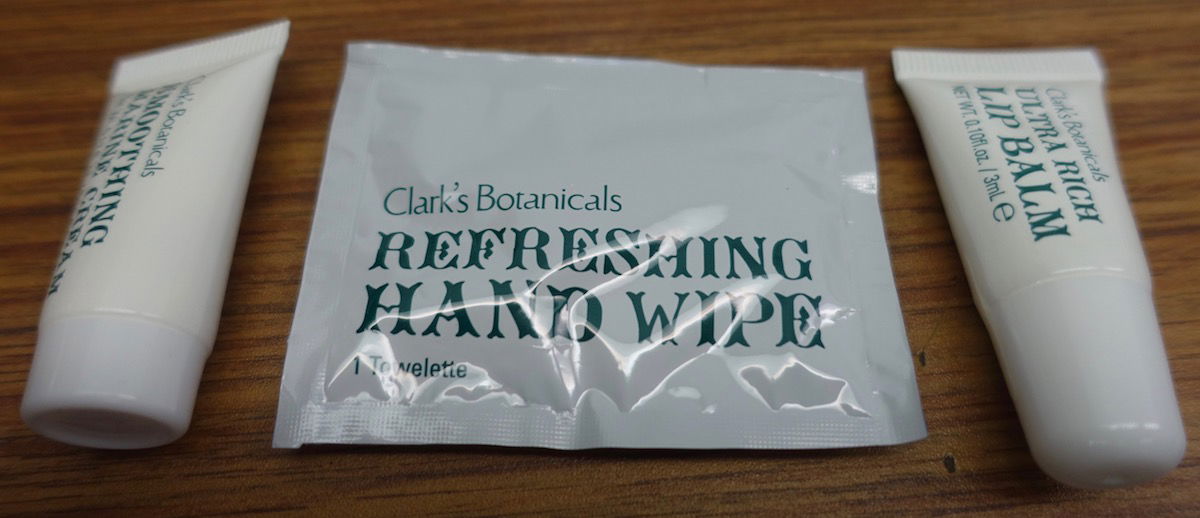 American first class amenity kit contents
There was also a bottle of Dasani water (which isn't my favorite, but I at least appreciate that they have these).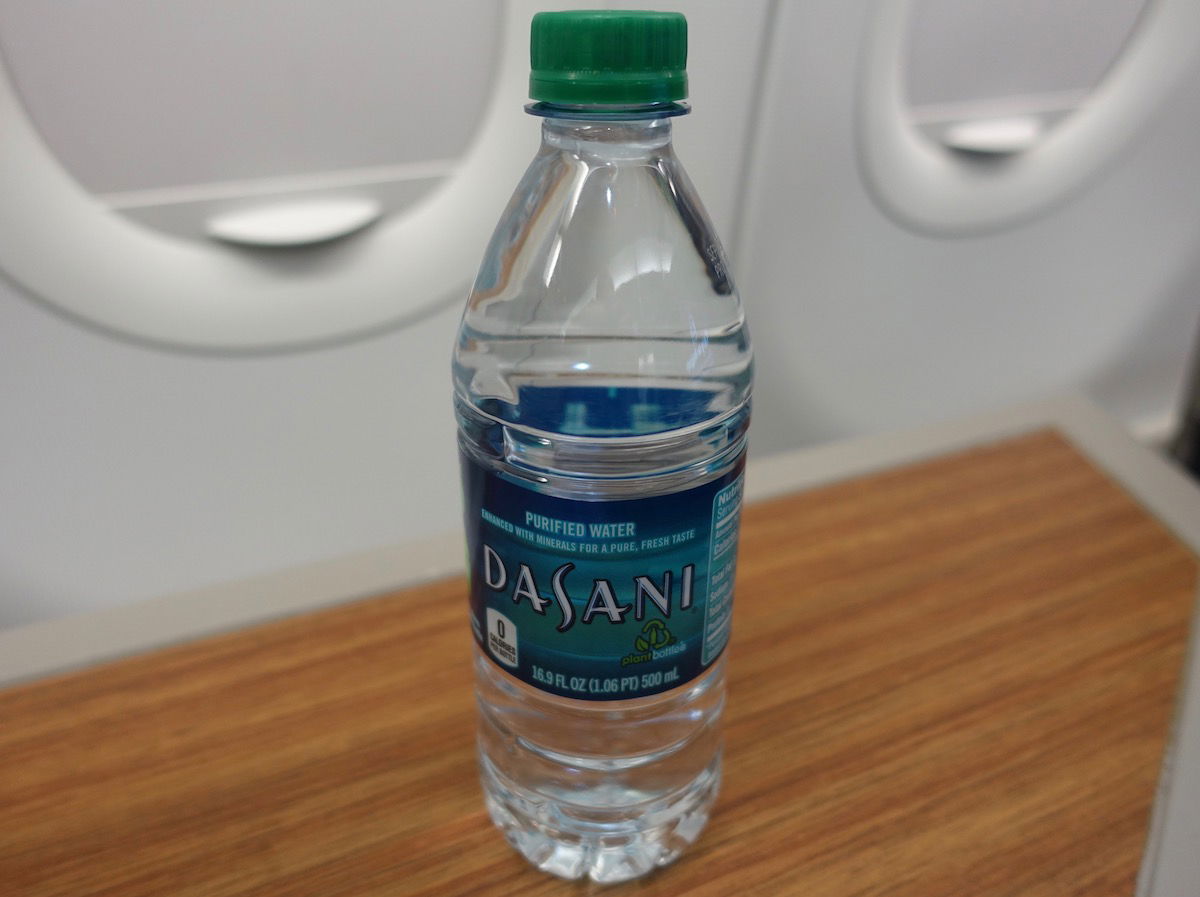 American first class bottled water
All passengers board through the forward door on American's A321s, so there are lots of comments as people walk through the cabin, since it's not often you see a domestic plane like this.
About 10 minutes after settling in I was offered a pre-departure beverage of choice. I just ordered some still water, which was served in a glass. I appreciate that American serves these in real glassware, which they didn't use to do.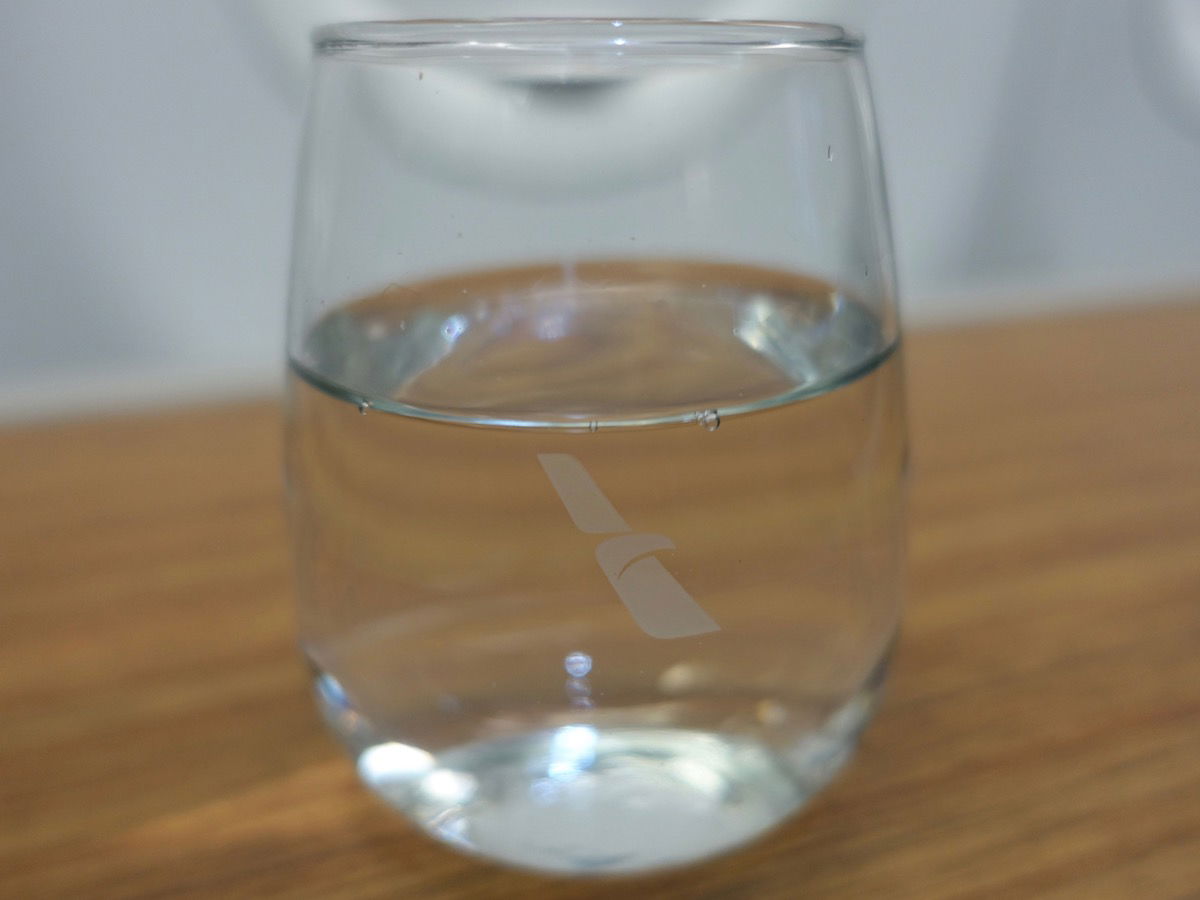 American first class pre-departure water
The flight was pretty empty (though that didn't stop the flight attendant from announcing "we're expecting a completely full flight"), so boarding was done by 7:45PM. At that point the first class cabin was full.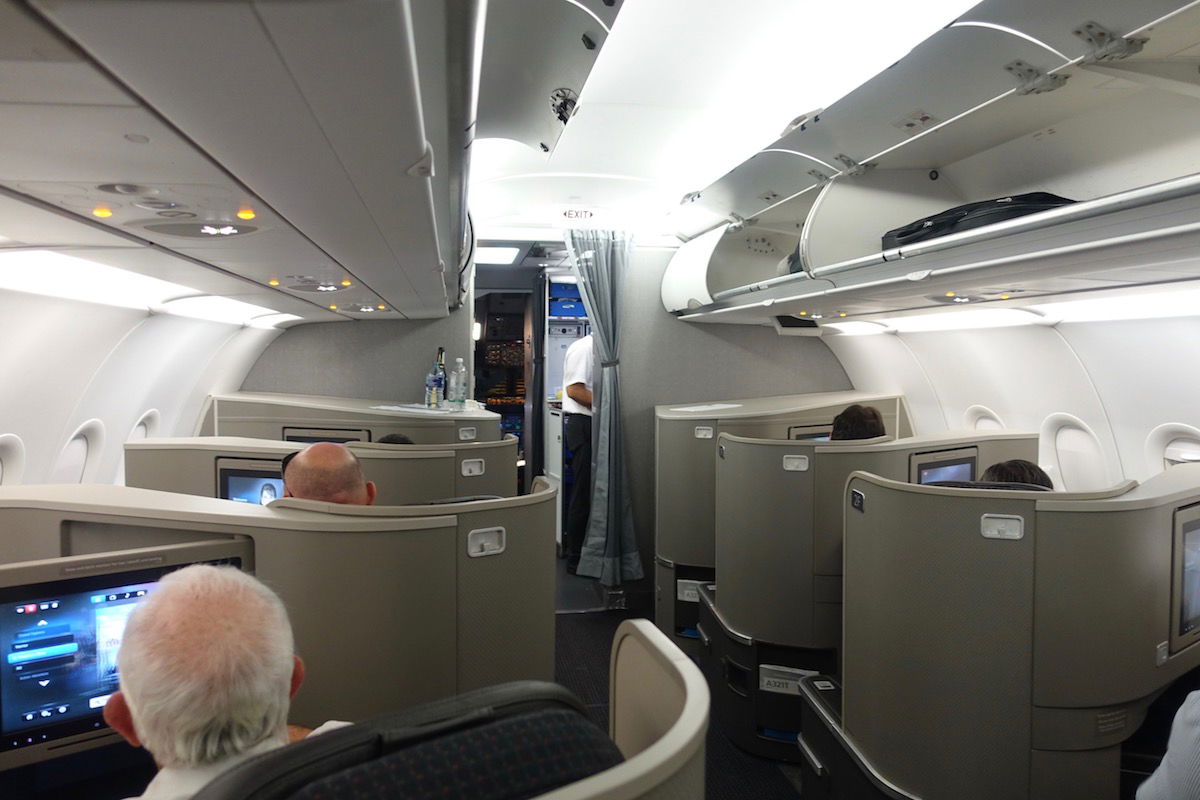 American first class A321 cabin before departure
Here's what the seatmap looked like the morning of the flight: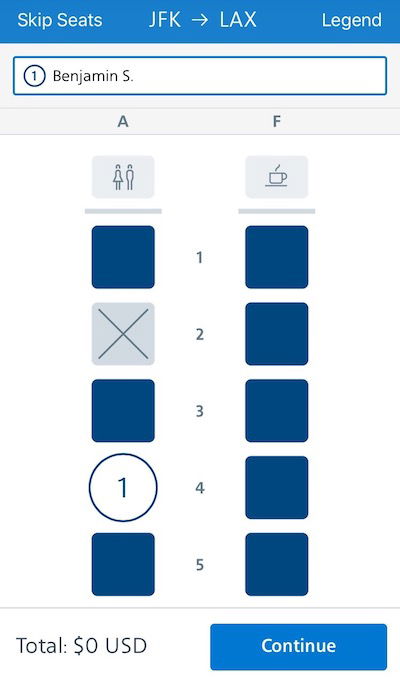 And here's what it looked like when the door closed (blue=occupied):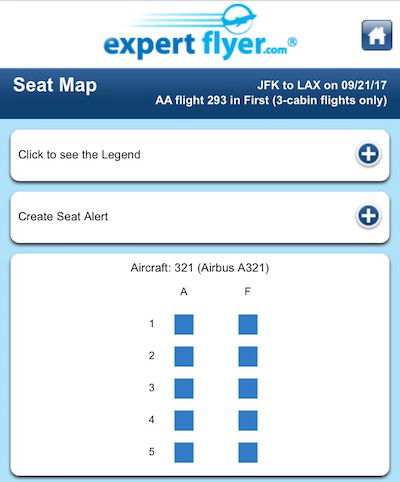 Clearly a majority of the people in the cabin were non-revs/employees. They work hard and I'm all for them getting benefits, but American might want to consider their pricing/inventory management strategy if they can only fill a couple of first class seats on a Thursday evening flight, which you'd think would be a period with high demand.
Anyway, by 7:50PM the door closed, and then a few minutes later the captain made his welcome aboard announcement, informing us of our flight time of 5hr30min, and expected on-time arrival in LA. He did warn us there would be a long queue for takeoff, though.
By 7:55PM we began our pushback, at which point the safety video was screened.
During this time I browsed the entertainment selection. American has a pretty extensive library of both movies & TV shows, including lots of HBO shows that I like. I wish they'd change up the selection a bit more often, as I feel like they've had the same episodes of Curb Your Enthusiasm and Big Bang Theory for a long time.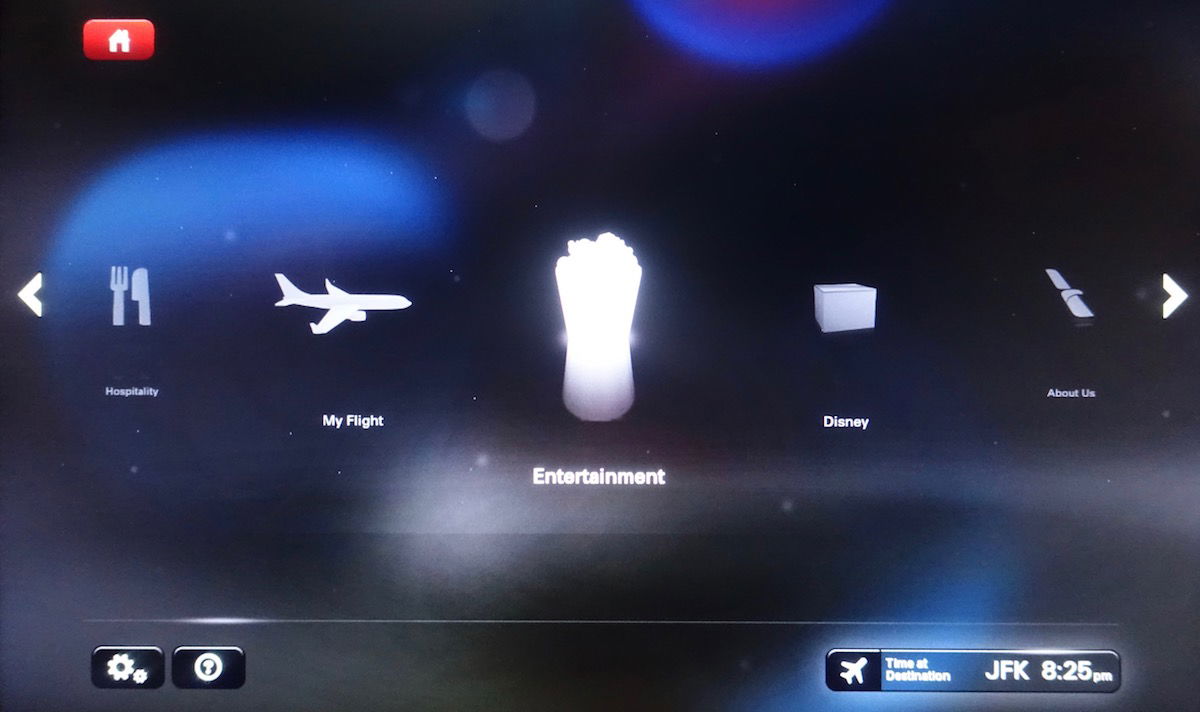 American entertainment system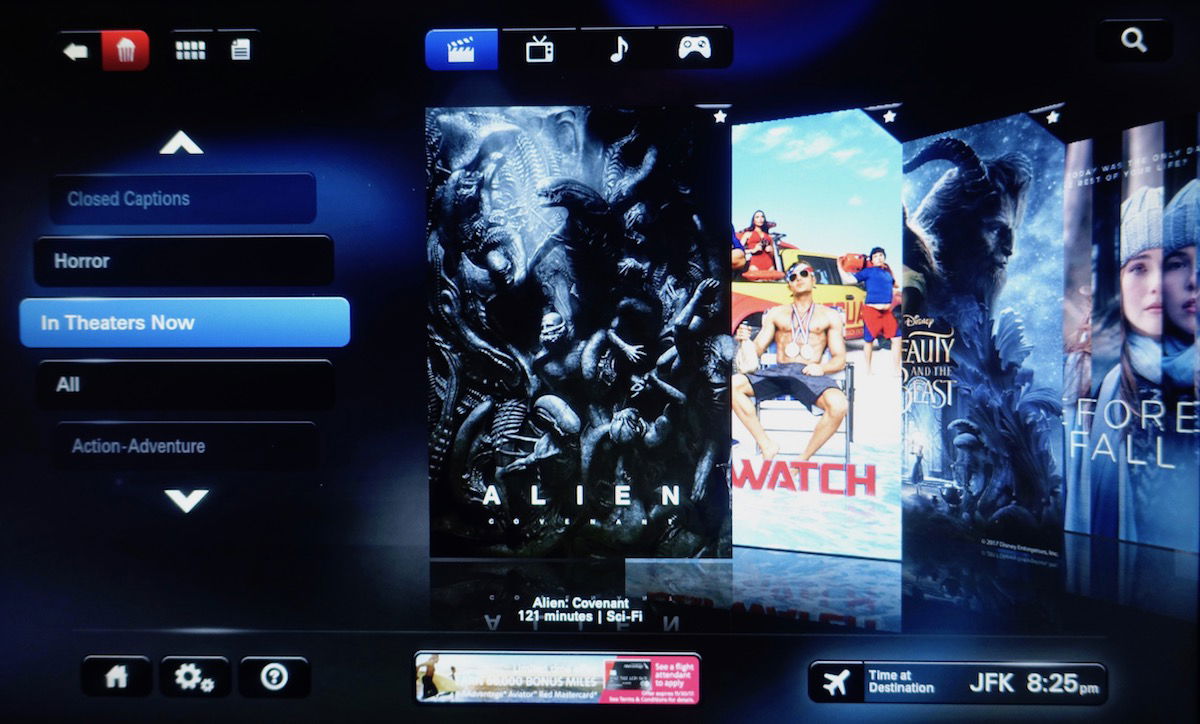 American entertainment selection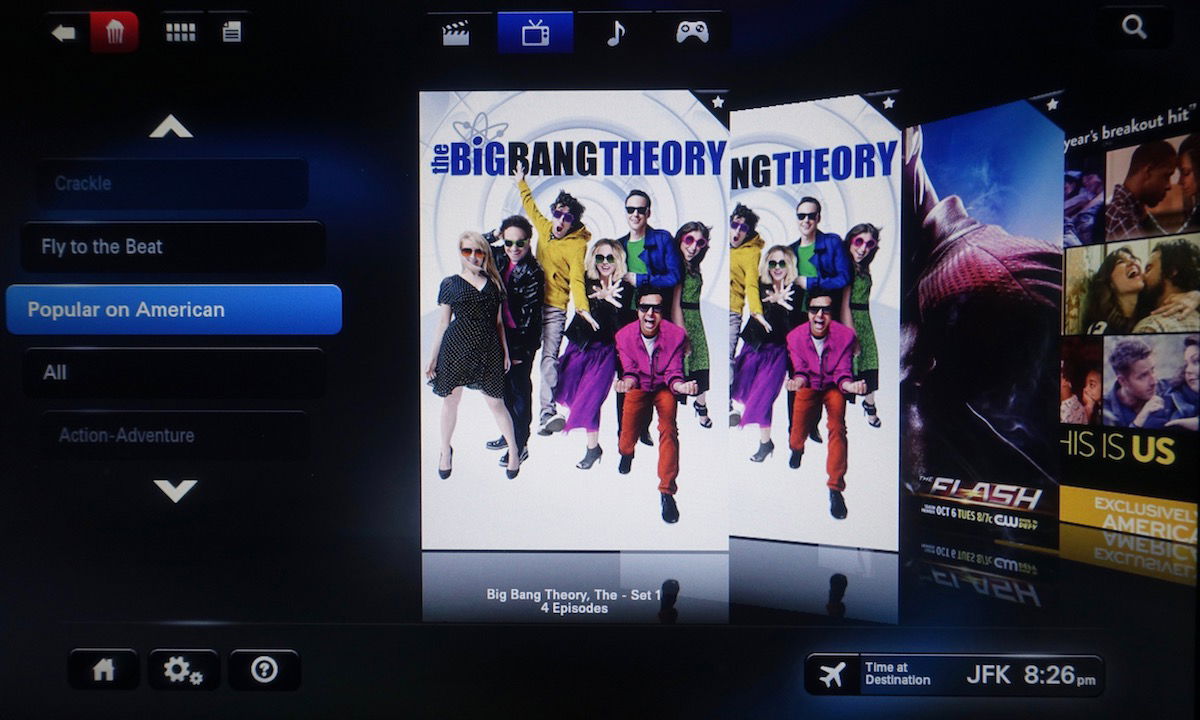 American entertainment selection
Usually when a flight has Wi-Fi I work rather than watching a movie, but I was tired at this point, so decided to relax. I ended up watching Baywatch, because Zac Efron shirtless. It was awful. No amount of airbrushed Zac Efron abs make up for how bad it was, in my opinion.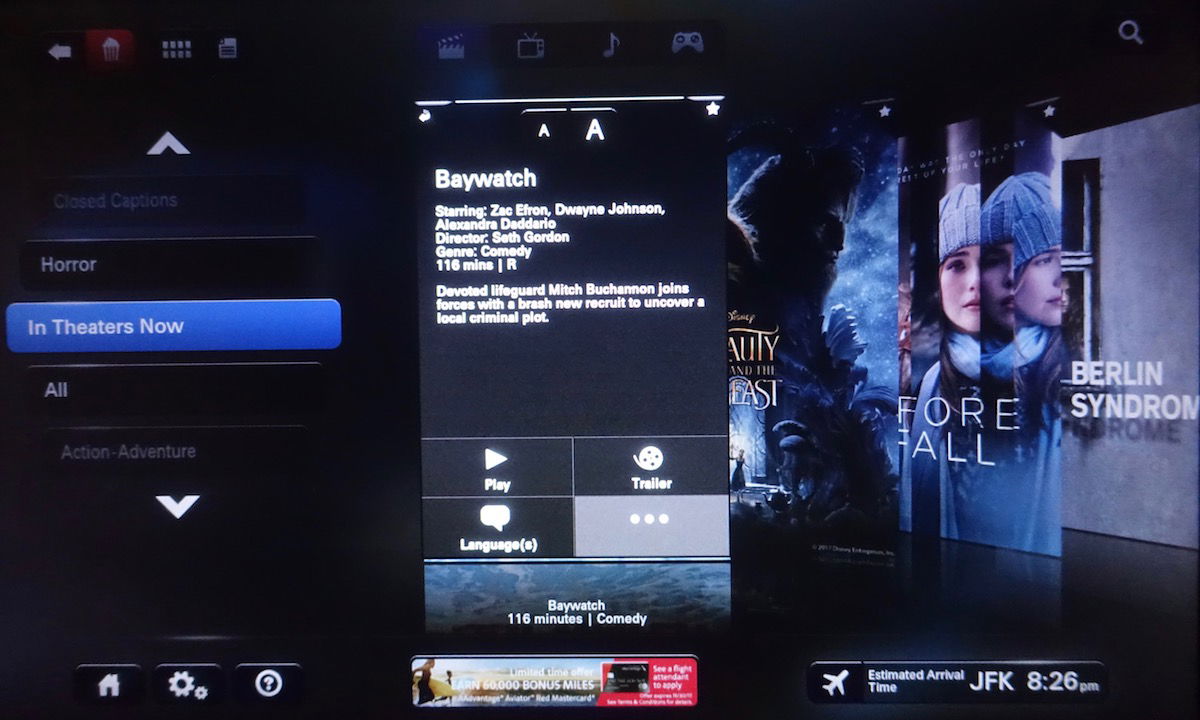 American entertainment selection
After taxiing for about 15 minutes the captain came on the PA to advise us that we were presently #20 for takeoff, and that it would be another 20 minutes or so before we were airborne, which seemed optimistic. We ended up taking off at 8:55PM, nearly an hour after our scheduled departure time.
Our climb out was smooth, and about 20 minutes after takeoff the purser came around to take meal and drink orders. American has two flight attendants working first class on the A321 — one in the galley and one in the aisle — which is a pretty good staffing ratio for a 10 seat cabin.
A few minutes later the food & drink service began. The menu read as follows (American also has new menus — they used to be a booklet, while now it's a single sheet of paper with the food on the front and drinks on the back):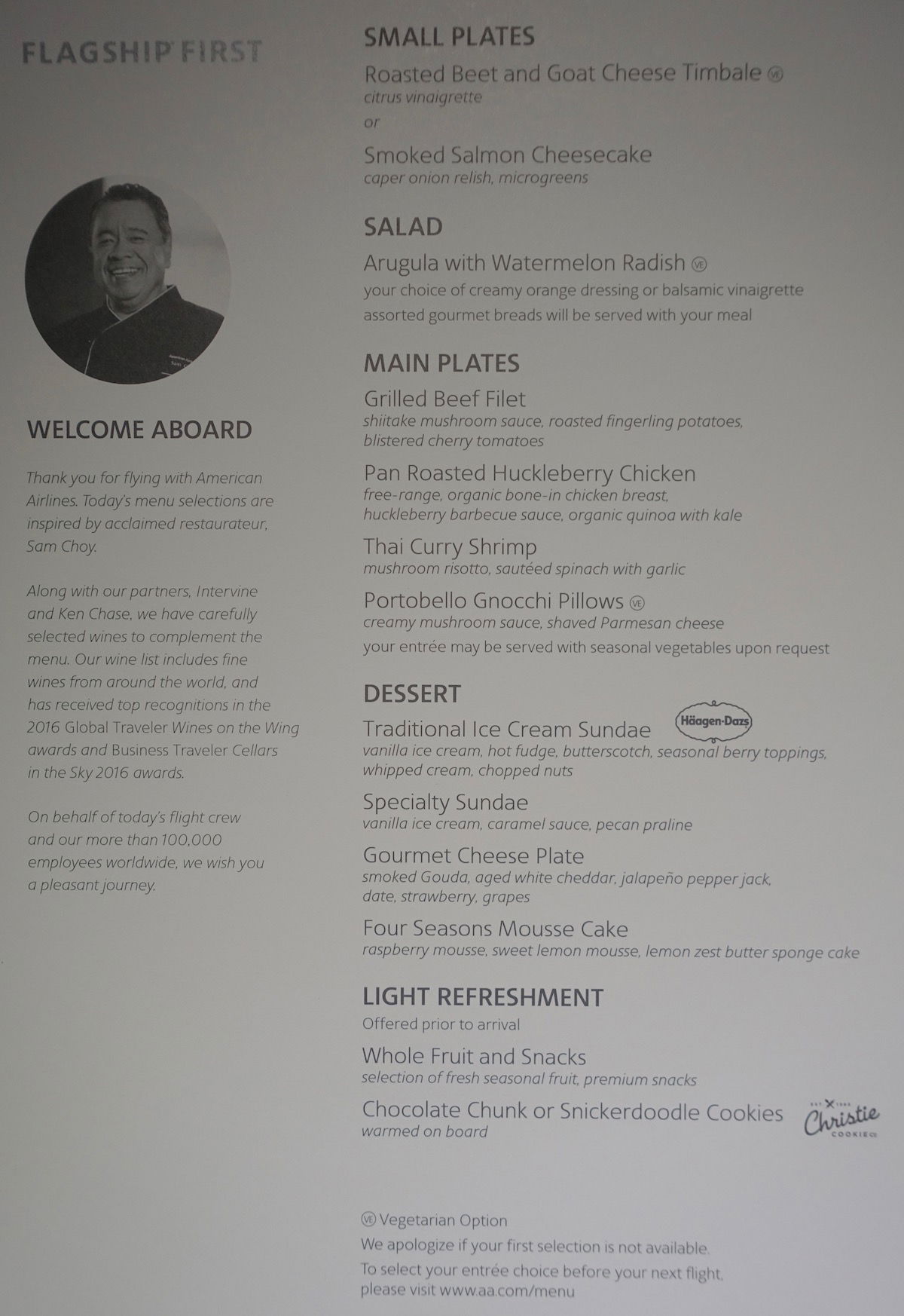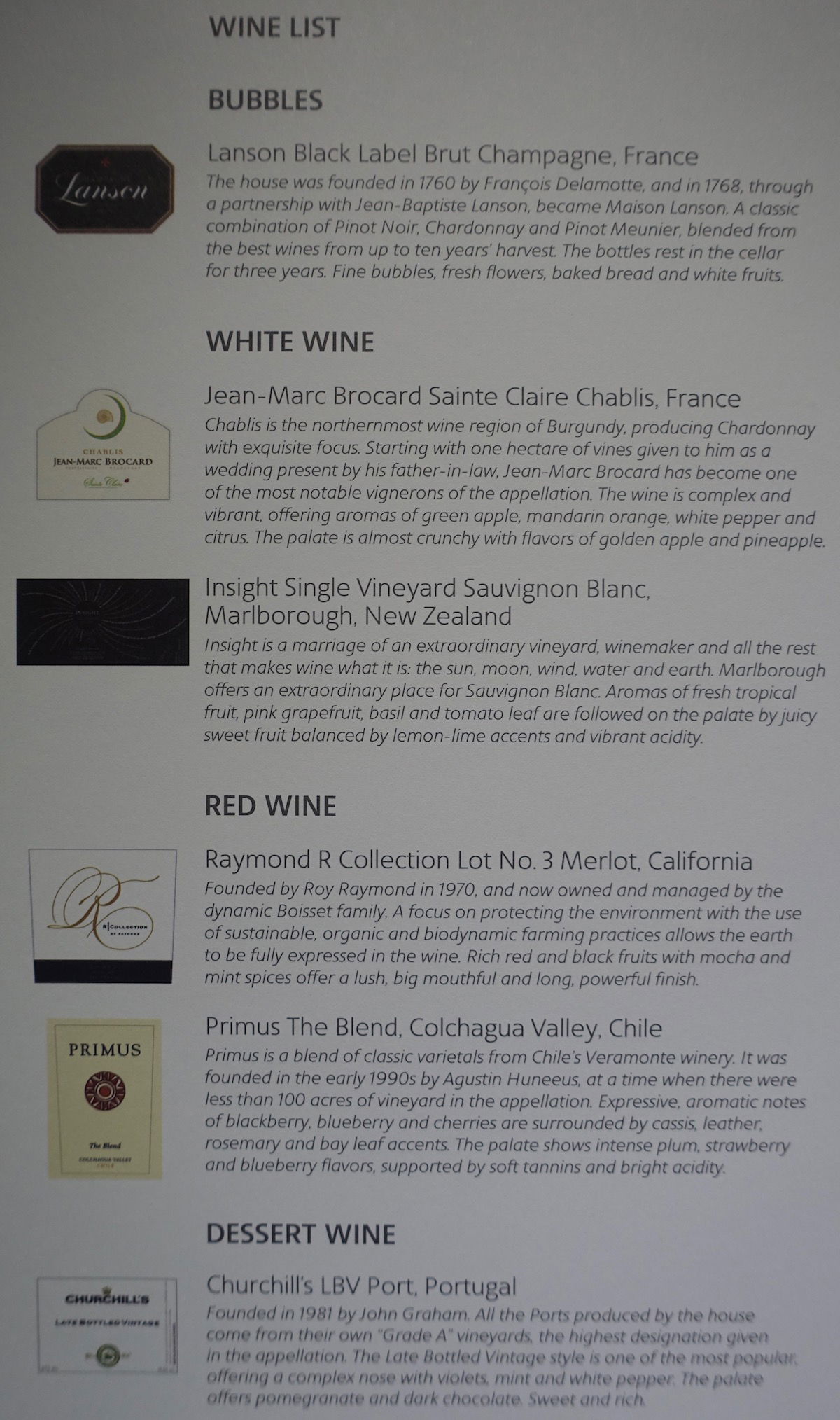 Service began with tablecloths being distributed. I don't get why American doesn't have tablecloths that don't cover the entire table, but…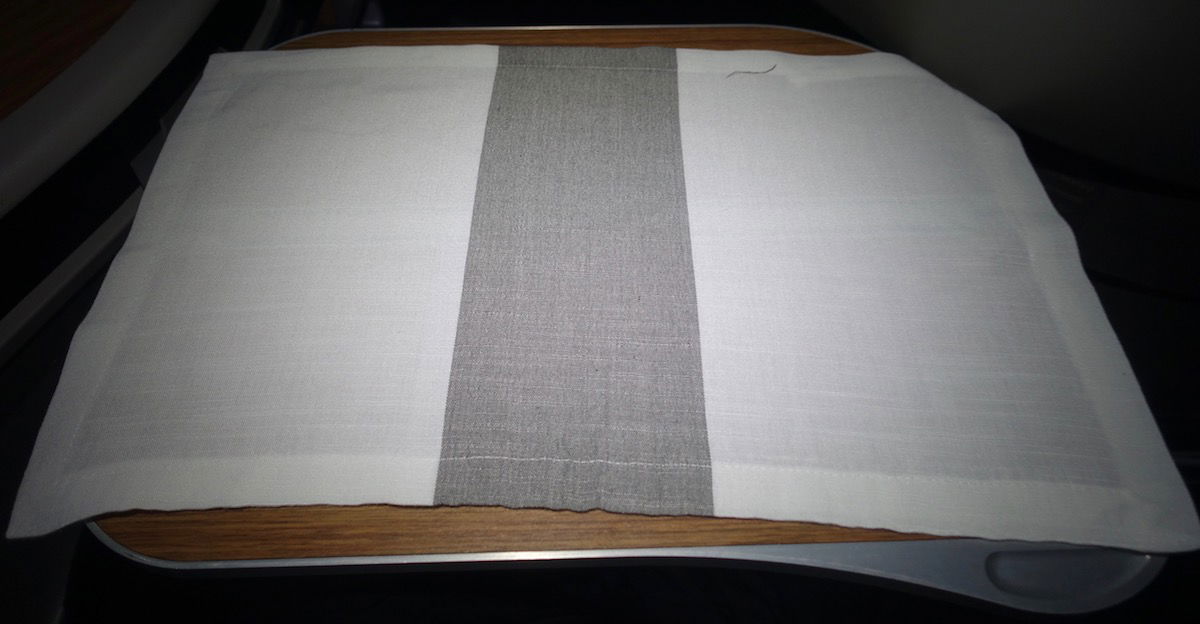 American first class table setting
Next up were (small) hot towels.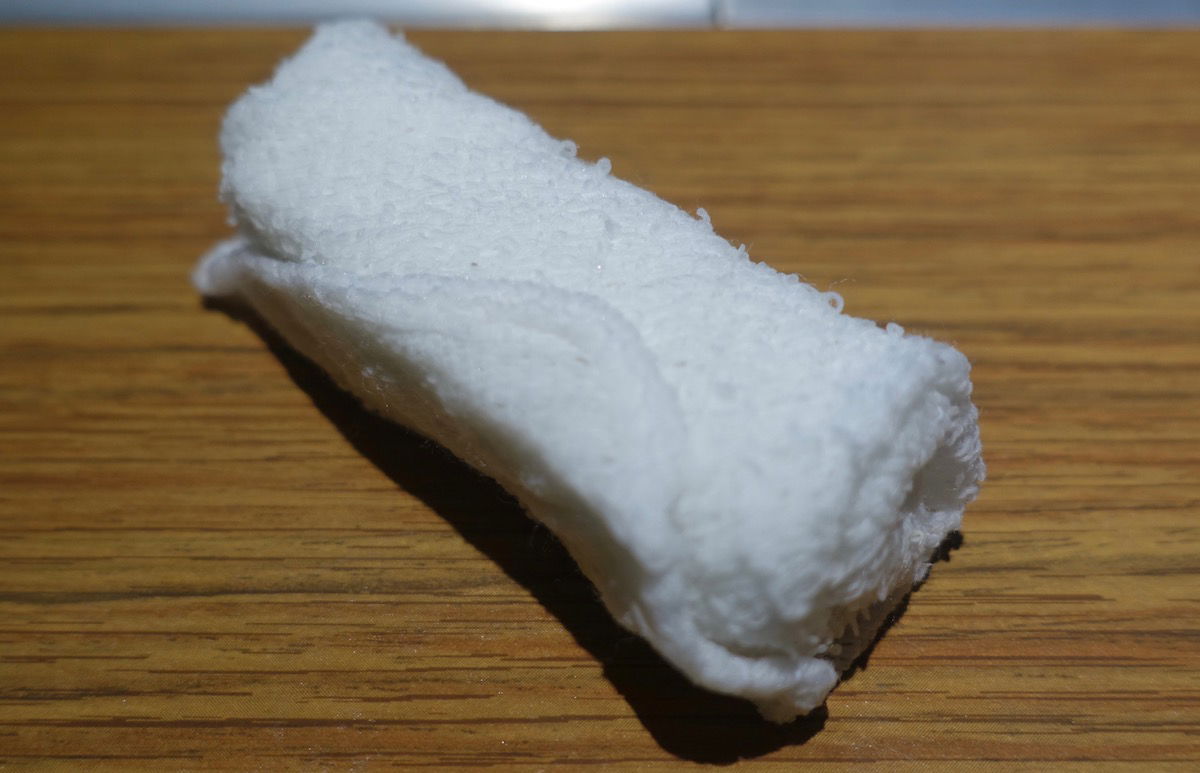 American first class warm towel
To drink I ordered a glass of champagne, which was served with mixed nuts. Having just had a bunch of food and drinks in Flagship First Dining, I was still stuffed, so I mainly ordered food so I could review it.
To start I had a glass of champagne (which lasted me throughout the meal). American serves Lanson Black Label, which is respectable. However, I find it a bit weird that they serve better champagne in the Flagship Lounge (which a oneworld Sapphire traveling in economy internationally can access) than they do in three cabin first class.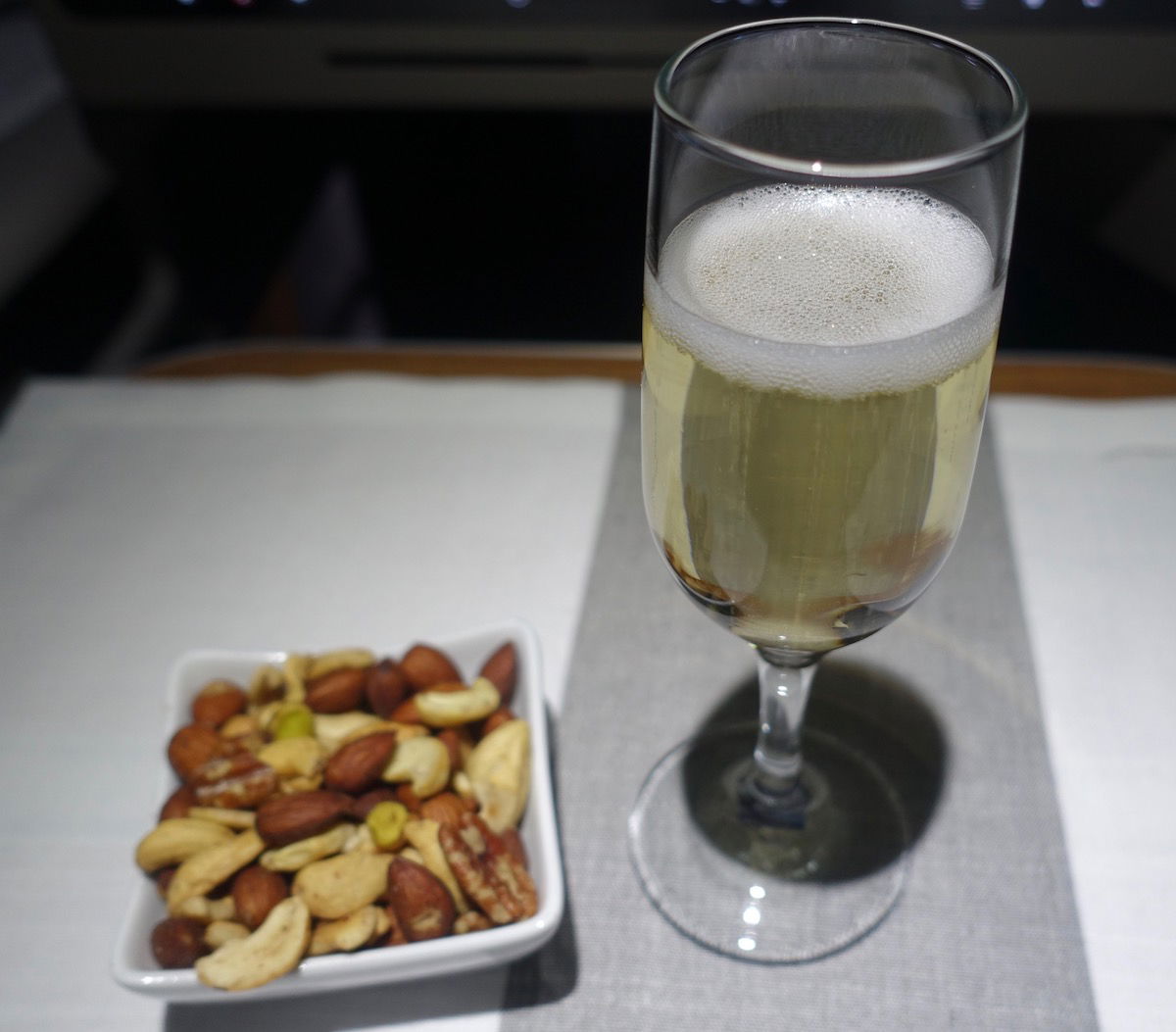 American first class dinner — champagne & mixed nuts
The drink was served with American's tasty warm mixed nuts, which I didn't have this time.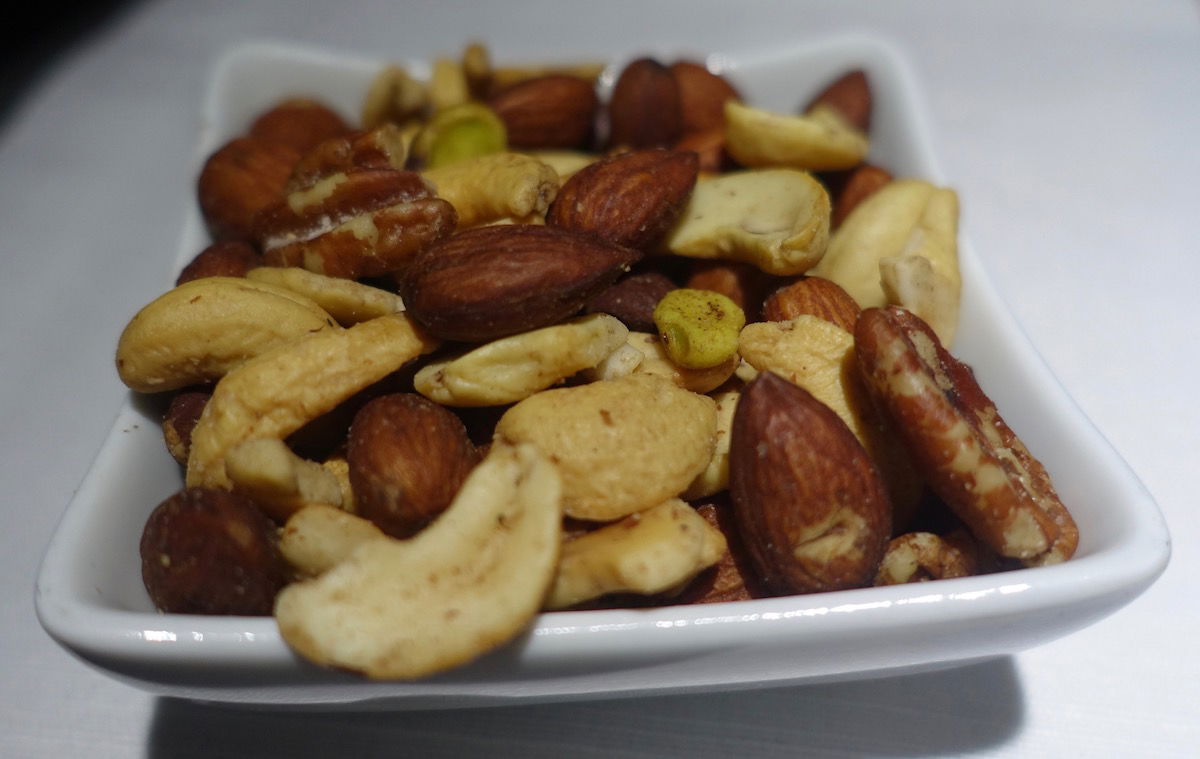 American first class dinner — champagne & mixed nuts
Next up the table was set with a bread plate, butter, small salt & pepper shakers, and cutlery. I appreciate that American serves directly on the table rather than using trays.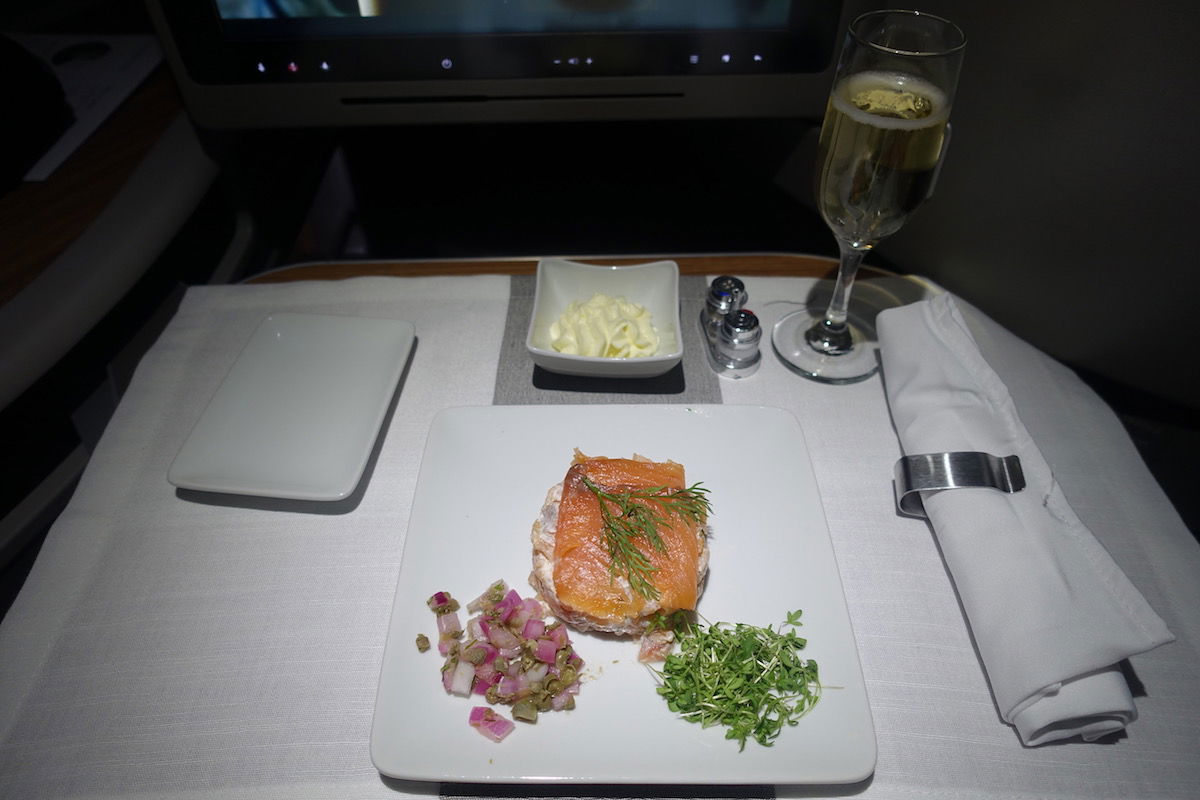 American first class dinner appetizer — smoked salmon cheesecake
The starter consisted of a smoked salmon cheesecake with caper onion relish and micro-greens. It was super rich, though tasted great.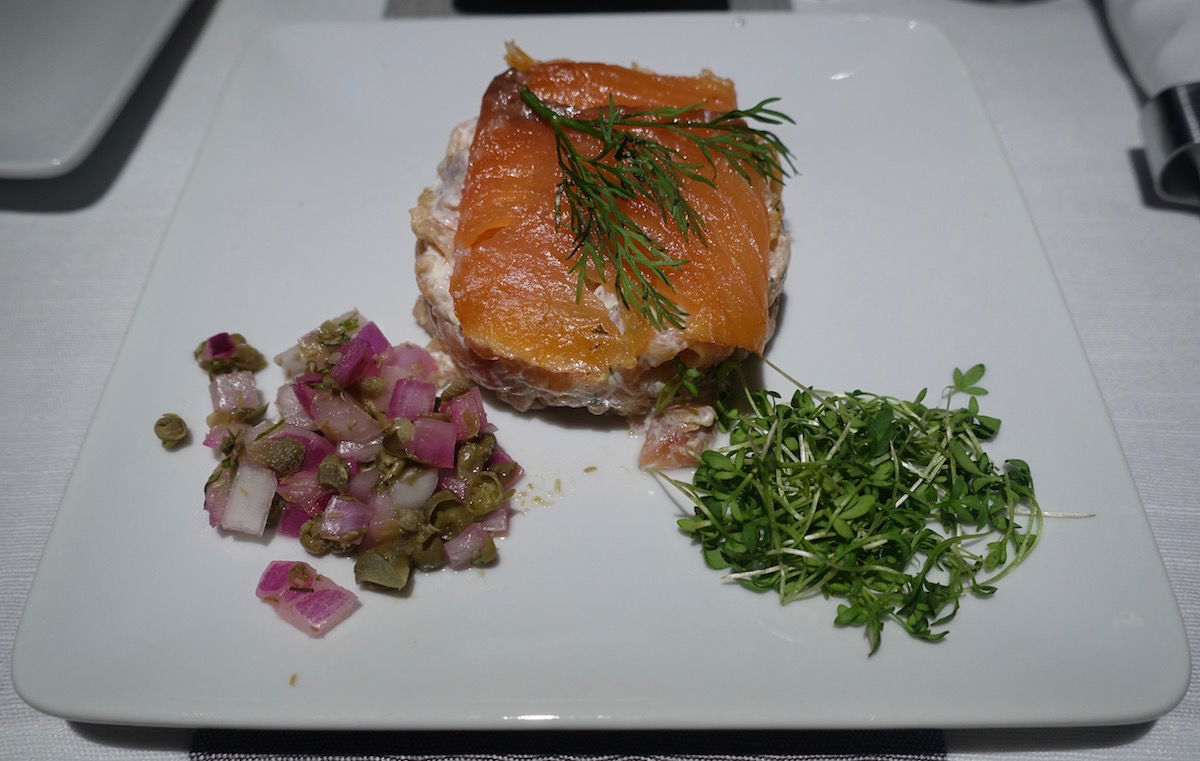 American first class dinner appetizer — smoked salmon cheesecake
Next up was the salad, with a choice of creamy orange dressing or balsamic vinaigrette. The salad was tasteless and boring. Surely they can do better than this?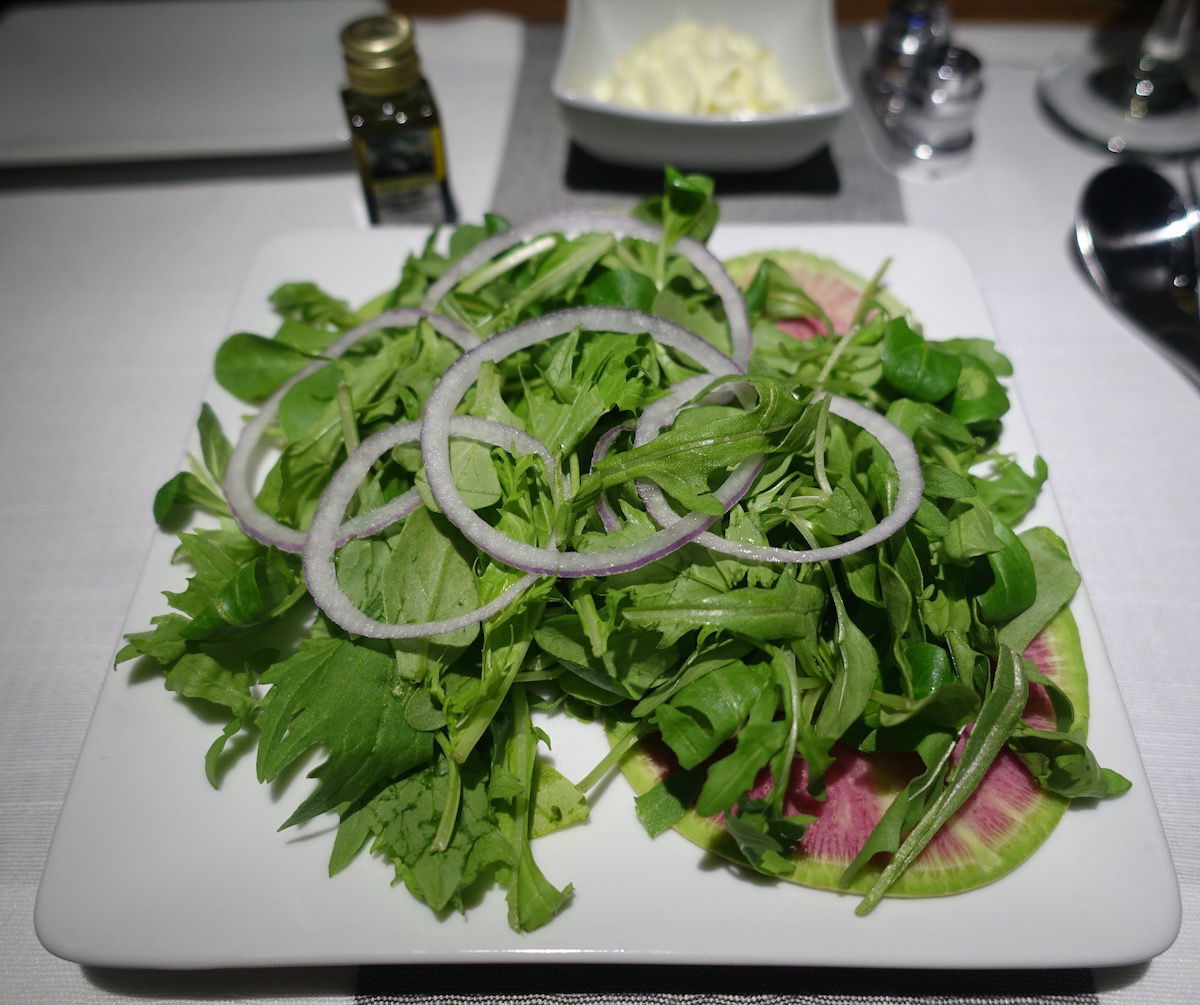 American first class dinner — arugula with watermelon radish
For the main course I ordered the Thai curry shrimp with mushroom risotto and sautéed spinach. This wasn't exactly what I was expecting from a curry shrimp dish, but it was decent enough. The risotto was rich and flavorful and the sautéed spinach was good, though if anything the shrimp themselves were boring.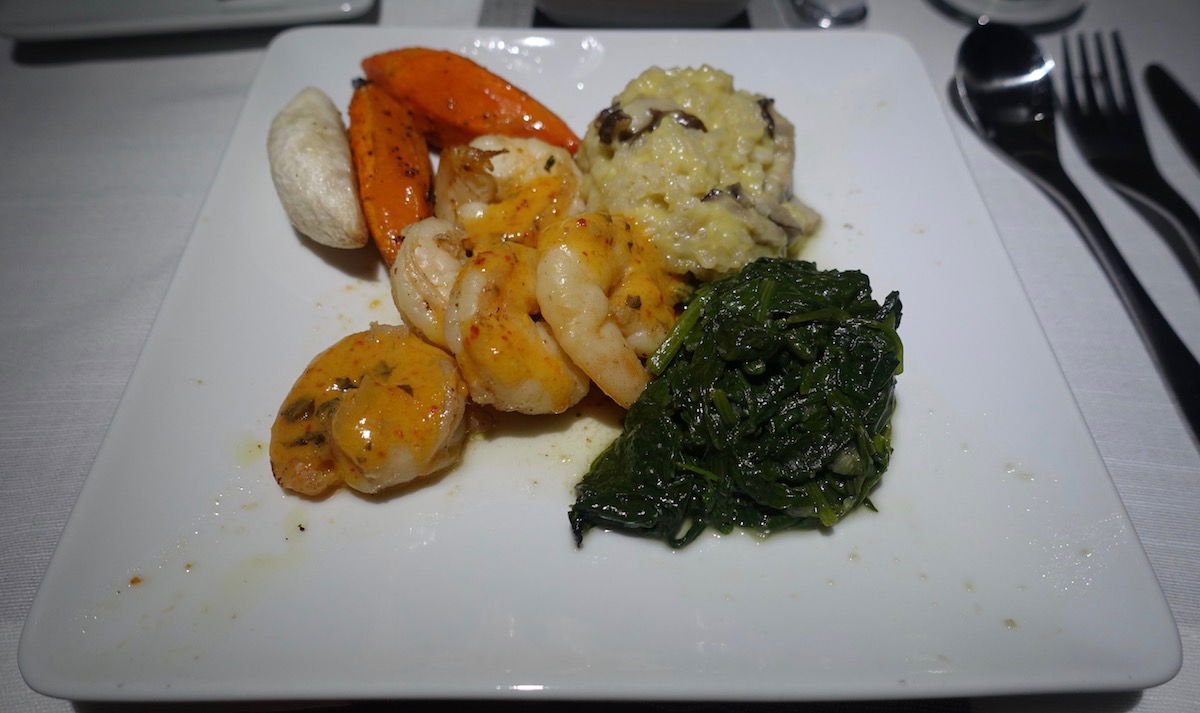 American first class dinner main course — Thai curry shrimp
For dessert I wanted to order the four seasons mousse cake, though they had already run out of that, so I instead ordered an ice cream sundae (basically exclusively for the picture, because I was so so so full). As much as I love American's sundaes, some variety once in a while would be nice, and that's tough to get when they run out of the other option.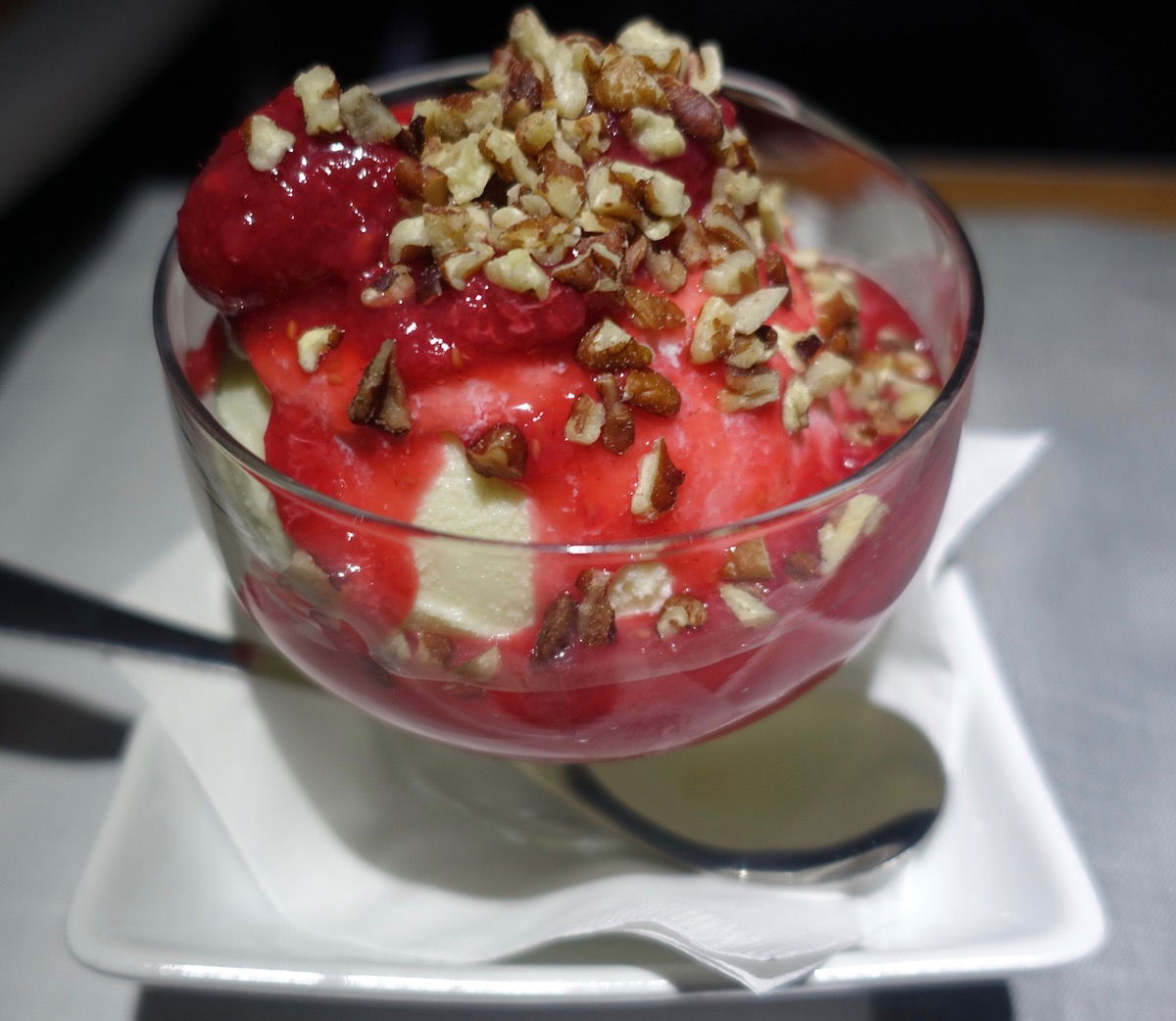 American first class dinner dessert — ice cream sundae
The meal service was done about 1hr45min into the flight, and was well paced. The crew was… good(ish). They were perfectly fine, efficient, and well intentioned. However, there was nothing premium about the service. If you fly JetBlue Mint you'll get specially trained flight attendants who genuinely seem like they want to be there, while on American you'll get the same level of passion up front that you get anywhere else in the plane.
Like I said, both flight attendants were friendly, but I was never addressed by name, never asked how anything was, never asked if I needed an explanation or introduction to my seat, etc. While minor, the napkin American gives you has only two forks, while there's an appetizer, salad, and main course. So I used the fork for each of the first two courses. When I placed it on my salad plate when I was done, the flight attendant removed the dirty fork from the plate and put it on the tablecloth, rather than getting a new one. Again, this is minor, but hopefully drives home the point of the service not being very "premium."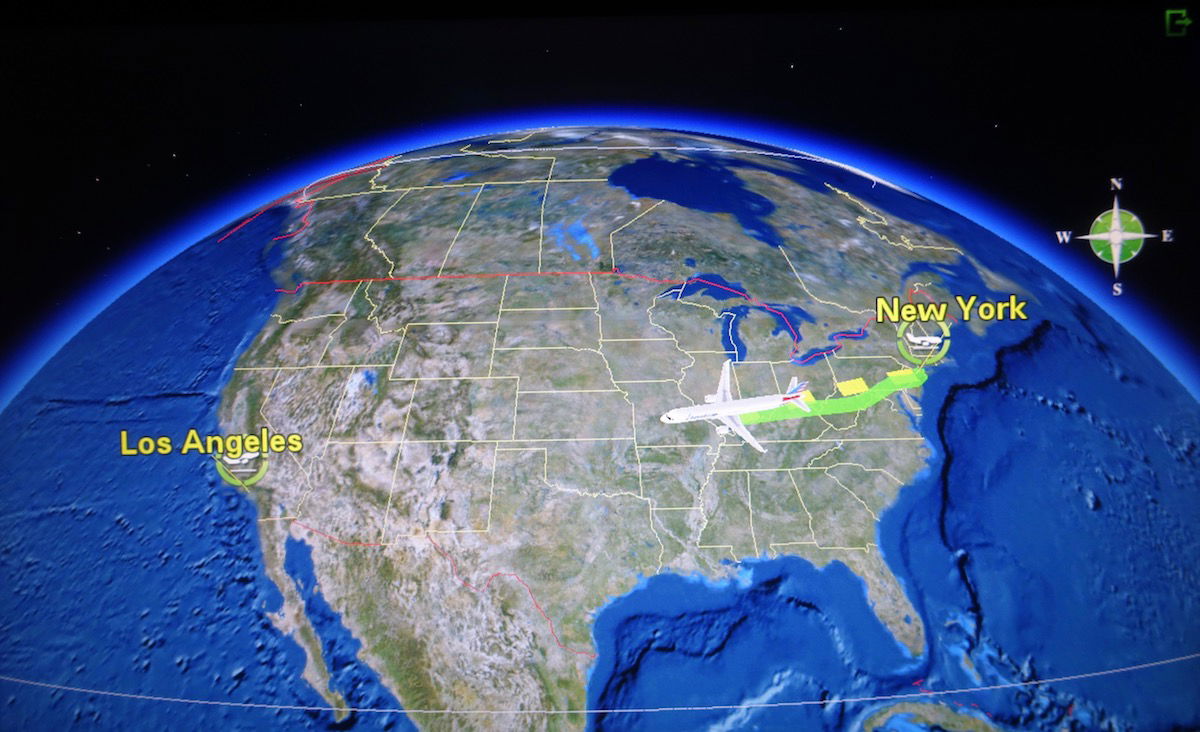 Airshow enroute to Los Angeles

After the meal and watching Baywatch I was tired, and tried to sleep for a few hours. For whatever reason I couldn't really fall asleep, so I tossed and turned instead, and just sort of relaxed. As much as I love reverse herringbone seats in general, I couldn't help but feel like the one on the A321 is significantly narrower than the one on the 777-300ER. Is it just me?
About an hour before landing the crew came through the cabin with freshly baked cookies, though I passed. There was also a snack basket.
I decided to order a cappuccino. The flight attendant asked me whether I wanted cream with it. I thought that was a bit odd, though said no. I was then served an espresso. He inadvertently did me a favor since I think I had my daily dairy for the day. The espresso was served in a cute little cup, though not on the little tray with the biscotti that I've seen them use in the past.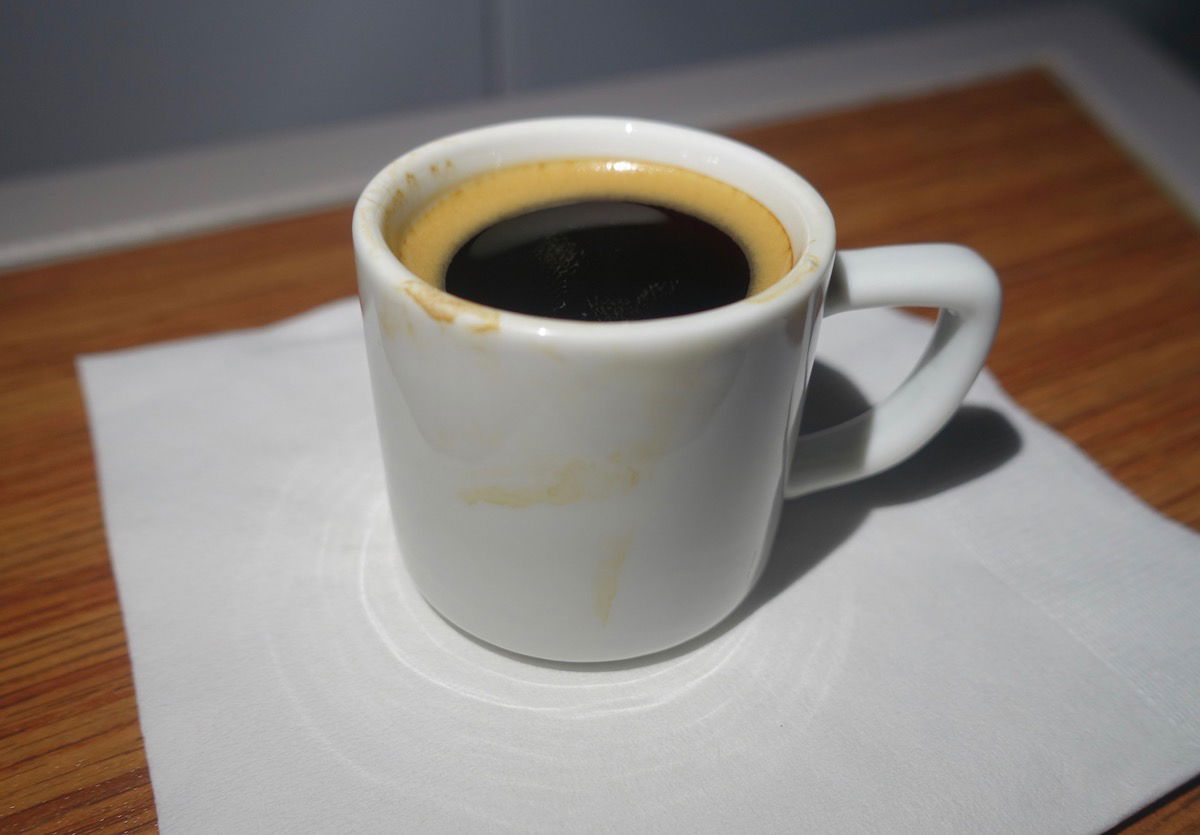 American first class espresso
I checked out the bathroom at the front of the cabin, which was clean but no frills.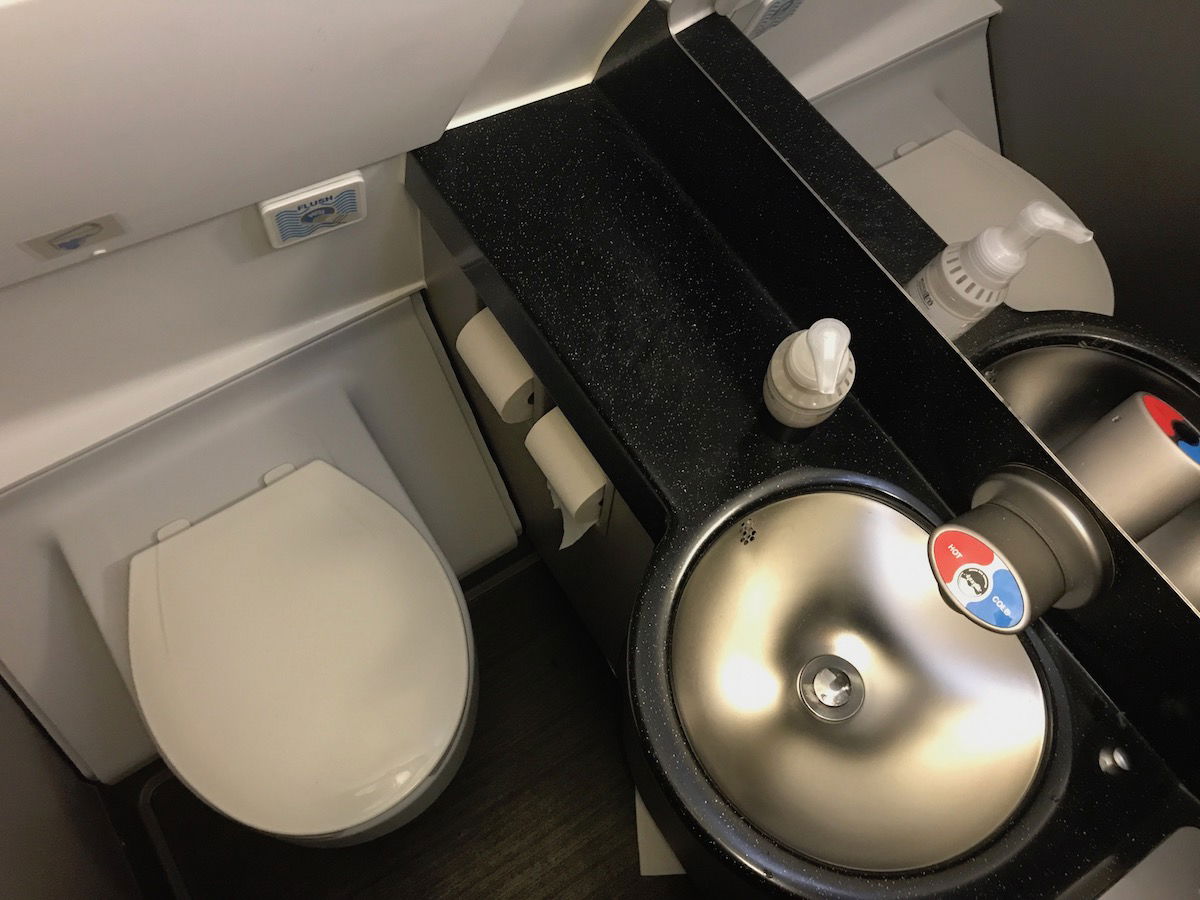 American A321 first class lavatory
About 30 minutes before landing the crew came around to collect Bose headsets, and then handed out warm towels and mints.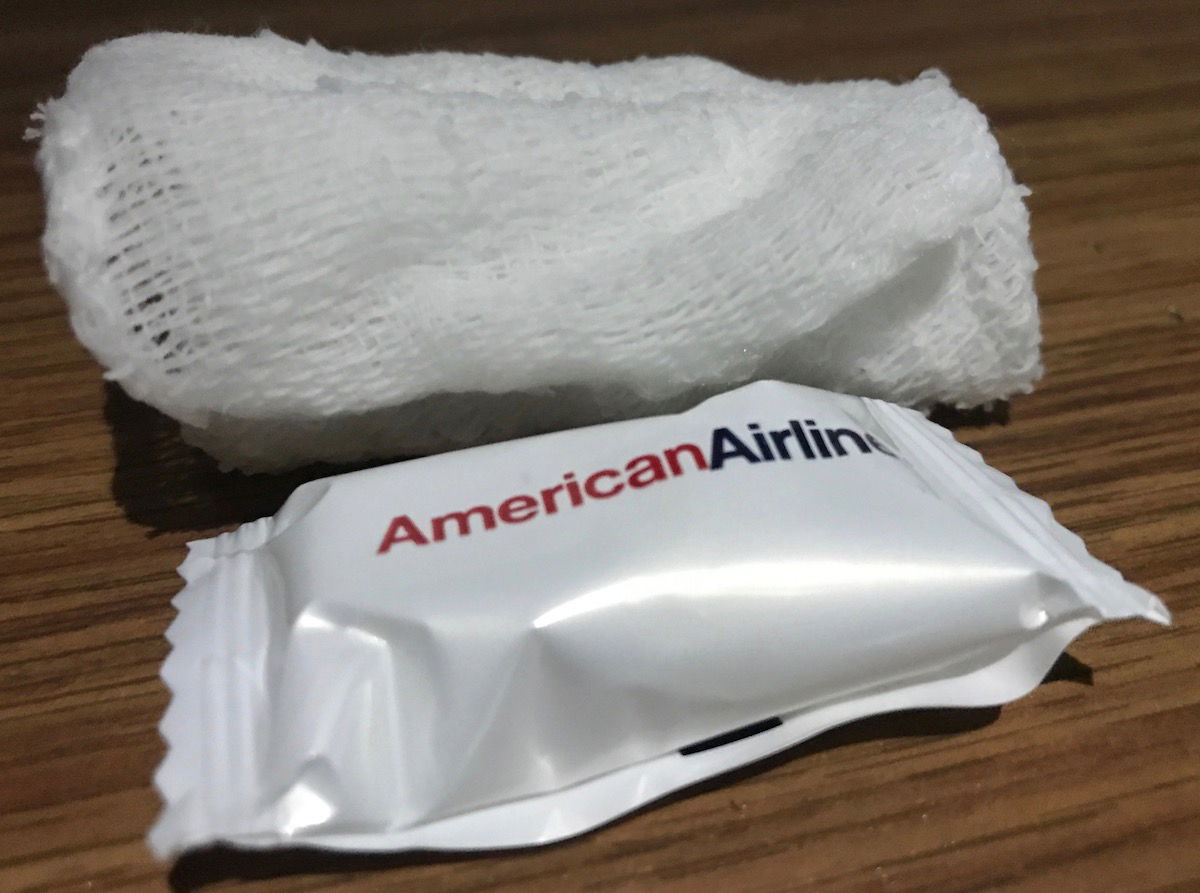 American first class pre-landing towel and mint
Our descent into LA — and entire flight, for that matter — was smooth, and we touched down at around 11:15PM. From there it was a roughly five minute taxi to our gate, where we still arrived early, despite the delay for takeoff.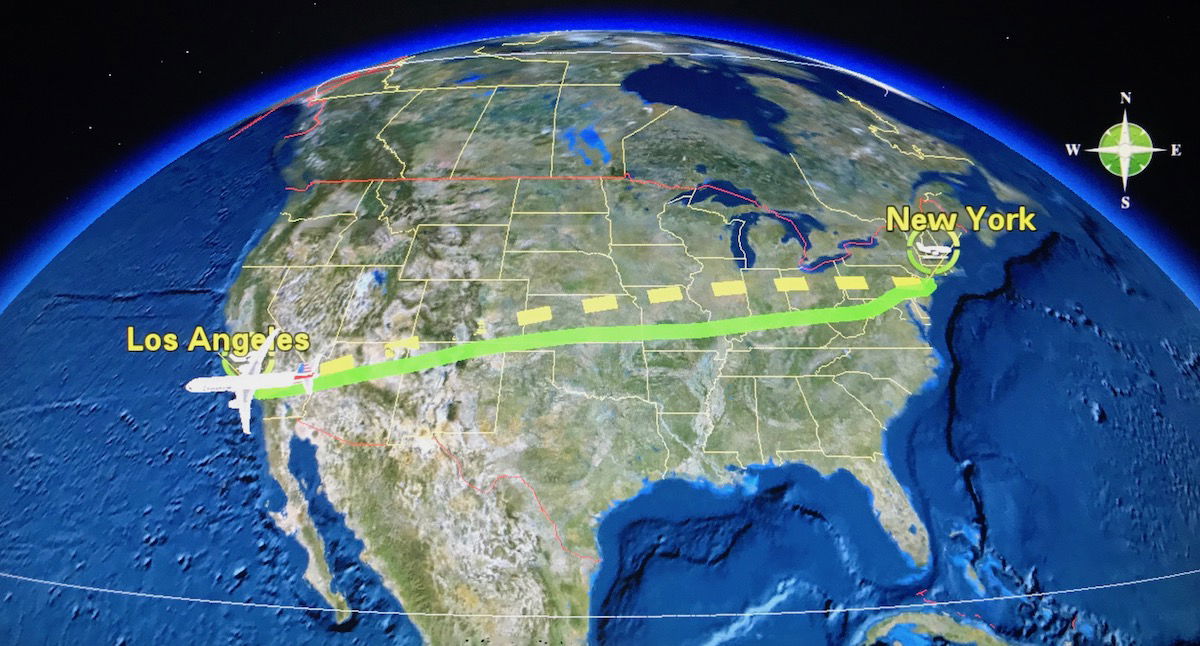 Airshow approaching LAX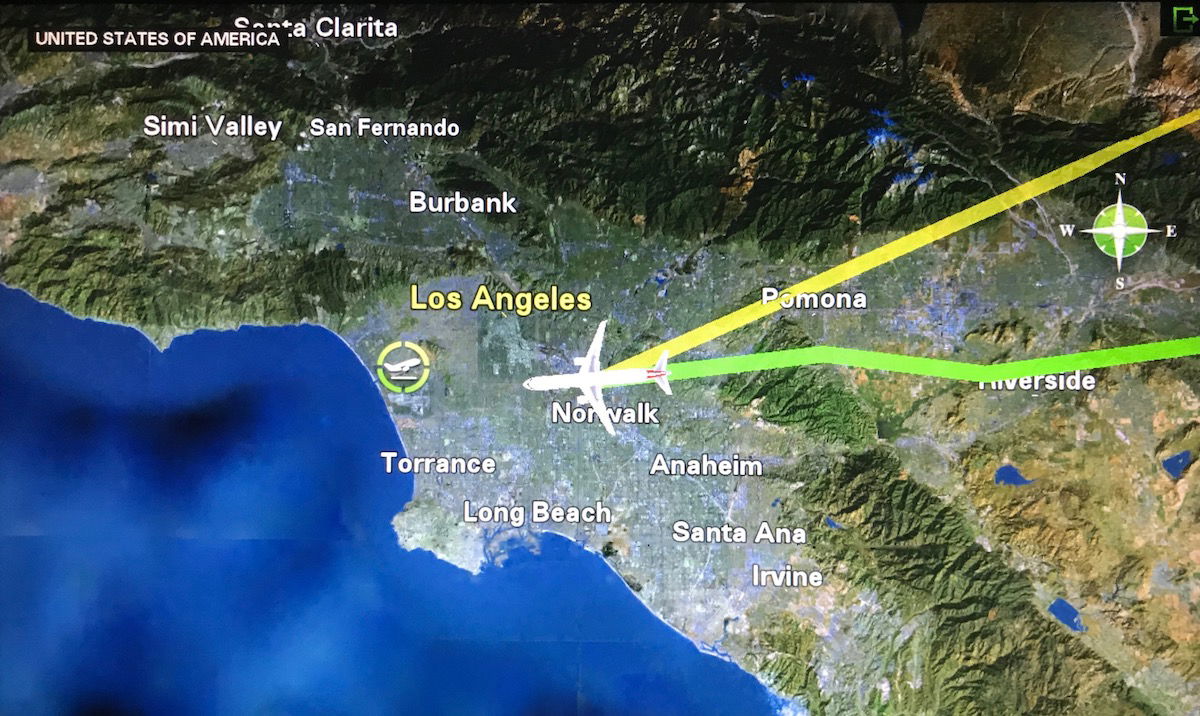 Airshow approaching LAX
American A321 first class bottom line
American is the only airline that operates a three cabin product between New York and Los Angeles, which makes it popular with the entertainment industry. While the hard product is impressive, the soft product isn't.
Service is… okay. Food is… okay. The amenities are… okay. I don't think American's first class soft product experience is materially better than business class on Delta and United in the same market, and most definitely lags behind JetBlue.
It would be nice if they invested a bit more in the soft product to make it exceptional and stand out, as they did back in the day when they flew 767-200s. This doesn't have to be anything major, but something like a custom made salad cart, an appetizer cart, etc., would make the experience feel a lot more premium.
What do you make of American's A321 first class product?