Man oh man, this airberlin saga keeps getting more interesting. Airberlin used to have a fleet of 17 Airbus A330 aircraft, all of which were leased. With airberlin going out of business, those planes are being returned to the leasing companies. The good news is that it won't be long before they find new homes — we already know that Lufthansa wants to take over the lease on 10 of those planes for their Eurowings division.
Well, we're now finding out the fate of some of those other planes, and it's a bit… surprising. Malaysia Airlines has signed a letter of intent for a six year lease agreement with AerCap for six Airbus A330-200 aircraft. Malaysia's press releases states that these planes are coming from a "failed European carrier," so I think it's safe to assume that these are former airberlin planes. 😉
These planes should start arriving in the Malaysia Airlines fleet in February 2018, and will remain in Malaysia Airlines' fleet until 2023. Malaysia Airlines plans on using these planes to up-gauge several high-demand medium haul routes. Interestingly they're viewing this as a replacement for six 737s that they're having to return to lessors, so that's quite a capacity increase compared to those planes.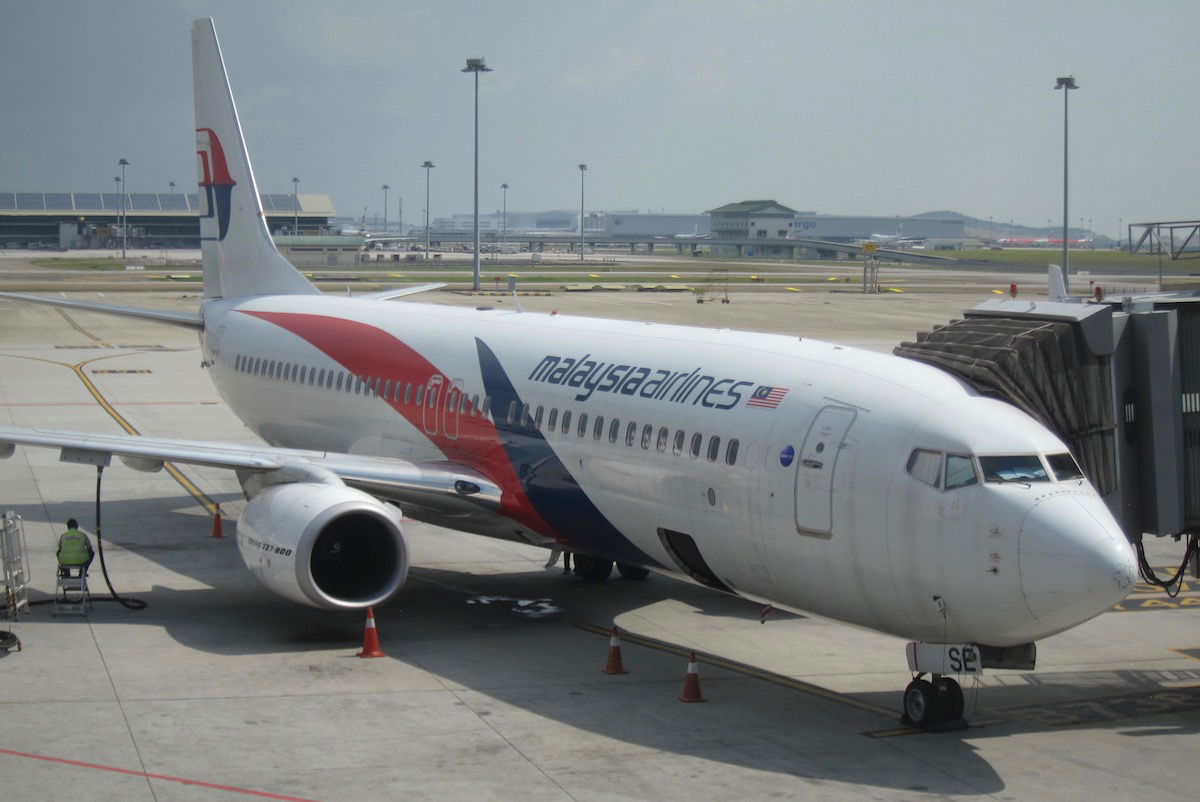 Malaysia Airlines 737
Per Malaysia Airlines' press release:
The aircraft features are very similar to Malaysia Airlines' current A330-300 fleet with exactly the same Pratt & Whitney engines. Malaysia Airlines is negotiating a maintenance support programme with Pratt & Whitney. The six aircraft will have a two class configuration, 287 seats with 19 fully lie flat Business Class seats, brand new IFE on all seats and WiFi.

Group CEO Peter Bellew said, "As laid out in the MRP, we are working hard on bringing the airline to a competitive cost position. We also want to rebuild Malaysia Airlines so we can reassume our previous premier position in the industry. The current lease rates are incredibly competitive and we are being opportunistic by leasing them at this point."

"As I have communicated, we have an immediate need for widebodies to offer more lie flat beds in Business Class on our flights over three hours.  Malaysia Airlines has done an opportunistic deal on super aircraft from a failed European carrier. I am grateful to AerCap for their speed in working with Malaysia Airlines to help rebuild our premium business," Peter Bellew concluded.
It's clear that Malaysia Airlines got a great deal on these, so presumably the cost structure here will be low. Furthermore, it's cool to see that they'll keep the same interiors that airberlin had, meaning that there will be more flat beds on more short-haul routes, which I'm a fan of.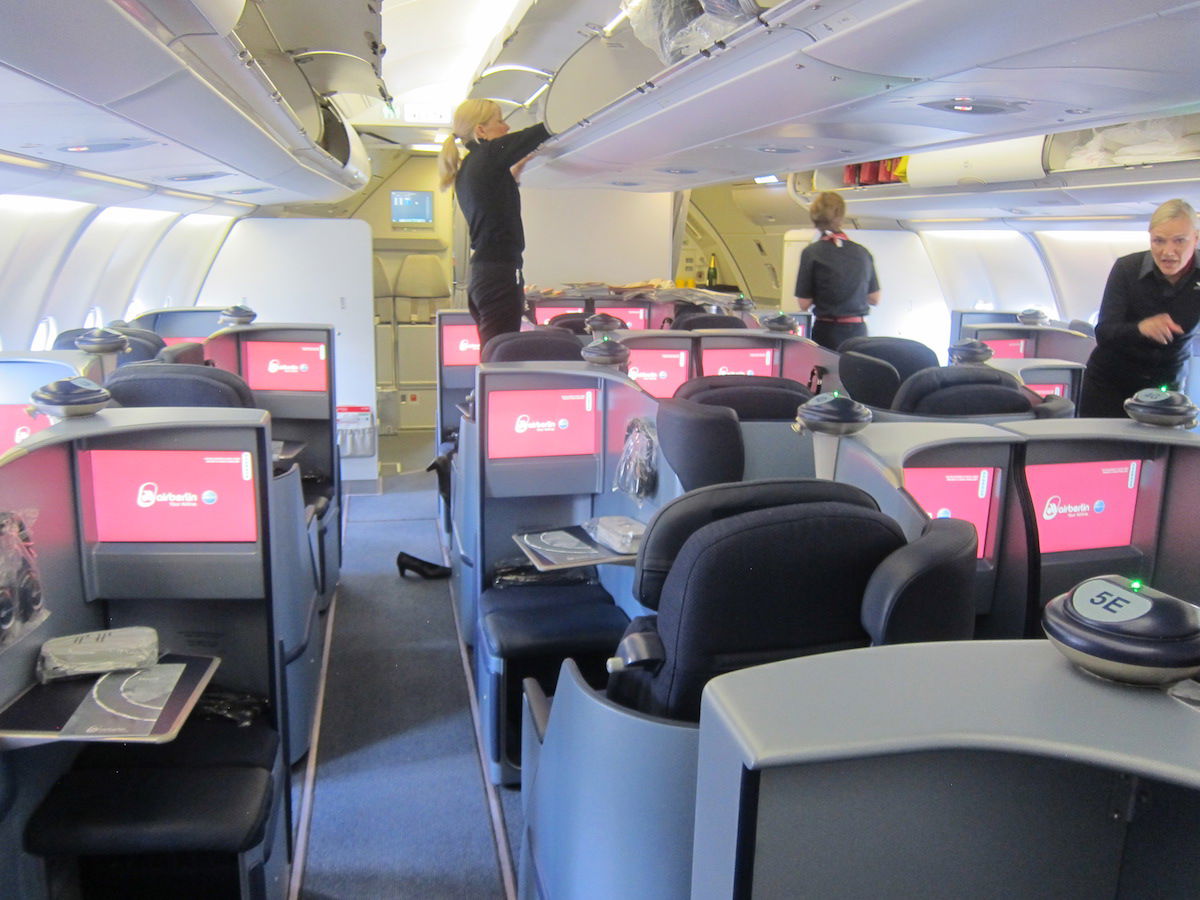 Airberlin's A330 business class
Malaysia Airlines certainly seems to be on a better path than they were before, though I can't help but wonder if they're falling into the same trap that they did before. For the past few years the goal has been for Malaysia Airlines to shrink into profitability, after they realized they offered too much capacity in too many markets. They sort of wanted to transform into more of a regional airline.
Now they're taking on six A330s for short-haul flights to replace 737s (which surely isn't helping their yields, even if they're getting a good deal on these planes), and they also recently ordered eight Boeing 787 aircraft.
Don't get me wrong, I'm excited for them and wish them all the best, but it seems like they're deviating a bit from their previous strategy.
Given what attractive business class fares Malaysia Airlines typically has, I look forward to flying these planes around Asia!
What do you make of Malaysia Airlines leasing former airberlin A330s for medium haul flights?
(Tip of the hat to Ben)