In July I signed up for CLEAR, which I've fallen in love you, and find to be well worth the membership cost. Just for being a SkyMiles member you can get a membership for $99 per year, and you can add family members for $50 each, so it's quite a deal.
For those of you not familiar with CLEAR, it lets you bypass the ID check at many airports around the country. Instead of lining up to have your ID checked in the regular line or Pre-Check line, you go to the CLEAR line, your biometric data is taken, and then you're escorted past the ID checker and to the main line. With TSA Pre-Check lines often being longer than the regular lines nowadays, this lets you skip to the front of even that line.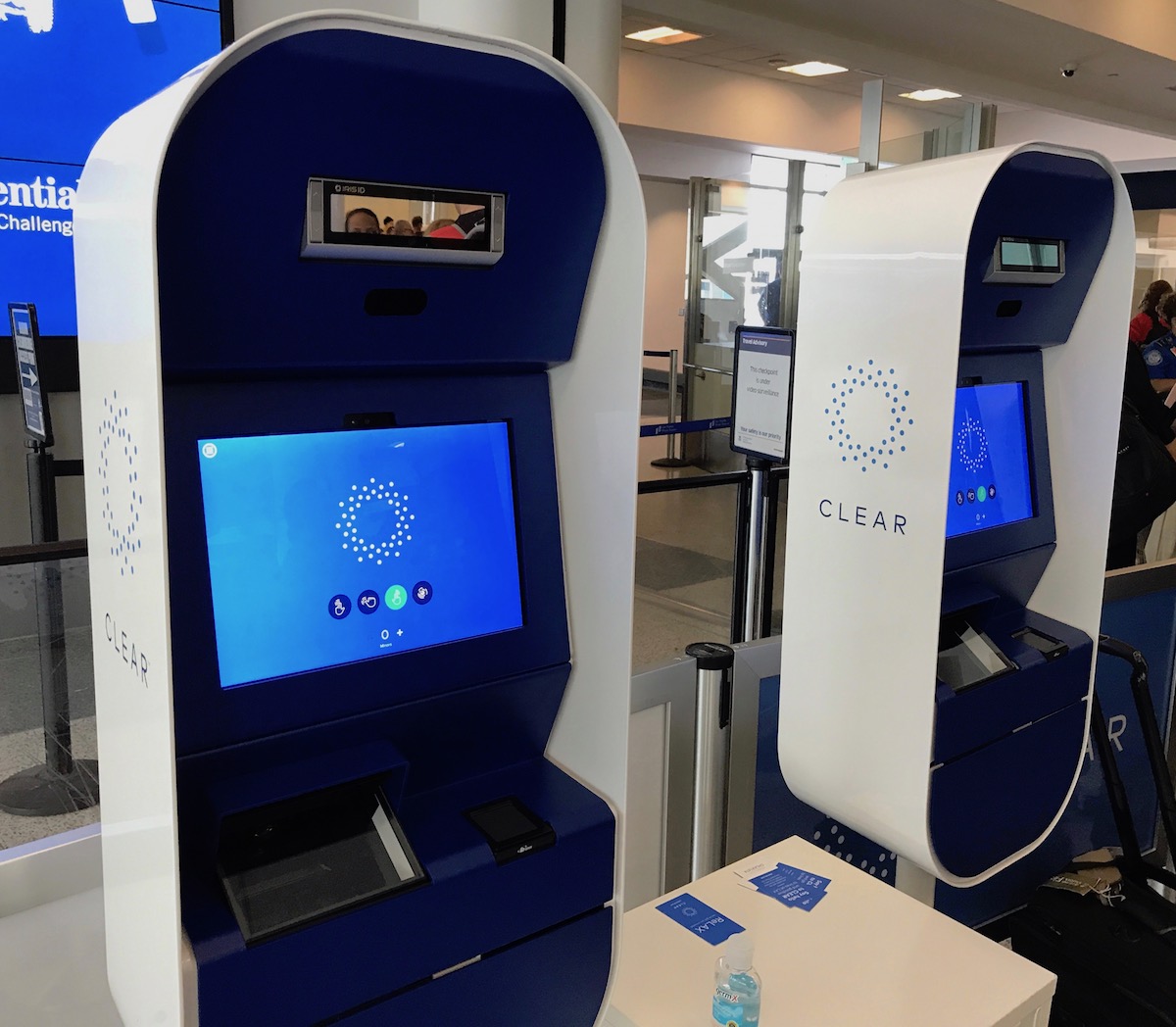 CLEAR kiosks
In June it was announced that CLEAR would be expanding to LAX. Given their partnership with Delta, they first opened at Terminals 2 & 3, followed by Terminals 4, 6, & 7.
However, as I've learned the hard way a couple of times, up until now they haven't been open in Terminal 5, which is where the American Admirals Club is. So my strategy has been to clear security at Terminal 4 and then take the tunnel over to Terminal 5, though in many cases that doesn't actually save you time (but I'm still in my honeymoon phase with CLEAR, and love using it as much as possible).

Underground walkway between LAX Terminal 4 & 5
Well, there's some good news on this front. CLEAR has opened at LAX Terminals 1 & 5, meaning it's now open at T1-T7. This means CLEAR is now available at all LAX terminals except Tom Bradley International Terminal. I'd never recommend clearing security there anyway, since it's a mess. I'd much rather clear at Terminal 4 and then take the airside walkway to Tom Bradley International Terminal.
I'm thrilled to see how quickly CLEAR has grown at LAX, and that they've gone from no presence to having stations in all seven terminals in just a few months. At this point LAX has more CLEAR checkpoints than any other airport.