Earlier in the month I wrote about how Taipei-based China Airlines was "studying" adding flights to Ontario, California. The logic seemed to be that there's a large Taiwanese population East of Los Angeles, and on top of that the airport is offering subsidies in hopes of attracting longhaul flights. Well, it seems that China Airlines has finished evaluating the route, and it's happening… shockingly!
China Airlines will launch 4x weekly flights between Taipei and Ontario in the spring of 2018, using a Boeing 777-300ER aircraft. While the launch date hasn't yet been announced, the route as such seems to be confirmed. Apparently the "flight frequency will be increased to one flight a day during the peak season depending on demand."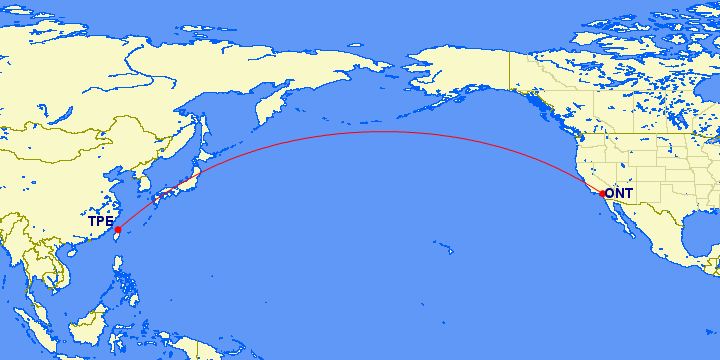 The press release sounds like something that was written by Qatar Airways' CEO (bolding mine):
In a highly anticipated announcement, China Airlines said today it will launch non-stop passenger service between Taiwan and Ontario International Airport (ONT), continuing the airport's dramatic rise in prominence as Southern California's new global gateway.
Seriously? The airline has one longhaul flight, and now it's experiencing a "dramatic rise in prominence" as a "new global gateway?"
You'd think the president of the airport authority would at least get some basic facts right (bolding mine):
"Today's development is a monumental step in ONT's evolution toward becoming just the second trans-oceanic gateway airport in the history of Southern California, and equally impressive is that it occurred within a year of the airport's transition to local control," said Alan D. Wapner, President of the Ontario International Airport Authority and Mayor pro Tem of the City of Ontario.
Are we forgetting about San Diego?
Here's the thing — Ontario Airport deserves a ton of credit for courting China Airlines and getting this flight. This is an incredible accomplishment for the airport, so I have nothing but respect for the work that went into making this happen.
Not surprisingly this will come with some incentives (or subsidies — whatever you'd like to call them). Ontario Airport is waiving landing fees and terminal fees for up to one year for any airline that starts service from Asia, Europe, New Zealand and South America. So those are some significant cost savings for China Airlines, and even after that year, presumably flying to Ontario is much cheaper than flying to LAX. The question is whether China Airlines will reduce their frequencies to LAX in light of this new route (they presently fly twice daily to LAX).
All that being said, I just can't quite figure out what China Airlines is thinking here. It's important to acknowledge that there is a sizable Taiwanese population in the region and that they'll save a significant amount on landing and terminal fees, but:
This is a route that I could possibly see making sense with a 787-8, but a 777-300ER is a big plane — that's a lot of seats to fill, especially without compromising yields
They'll have virtually no connecting traffic at Ontario Airport, so are relying entirely on the local population, unlike at LAX, where they have feed from Delta
The problem with serving any sort of leisure "local" population is that it's not very high yield traffic — so while there are plenty of people wanting to fly between the two cities, the question is whether they're willing to pay much of a premium to fly China Airlines out of Ontario, when so many airlines are offering $500 roundtrip tickets between Los Angeles and Taipei (and those $500 tickets aren't making any airlines money)
China Airlines' 777s are in a pretty premium heavy configuration, with 40 business class seats and 62 premium economy seats, and historically it's tough to fill those seats to a leisure destination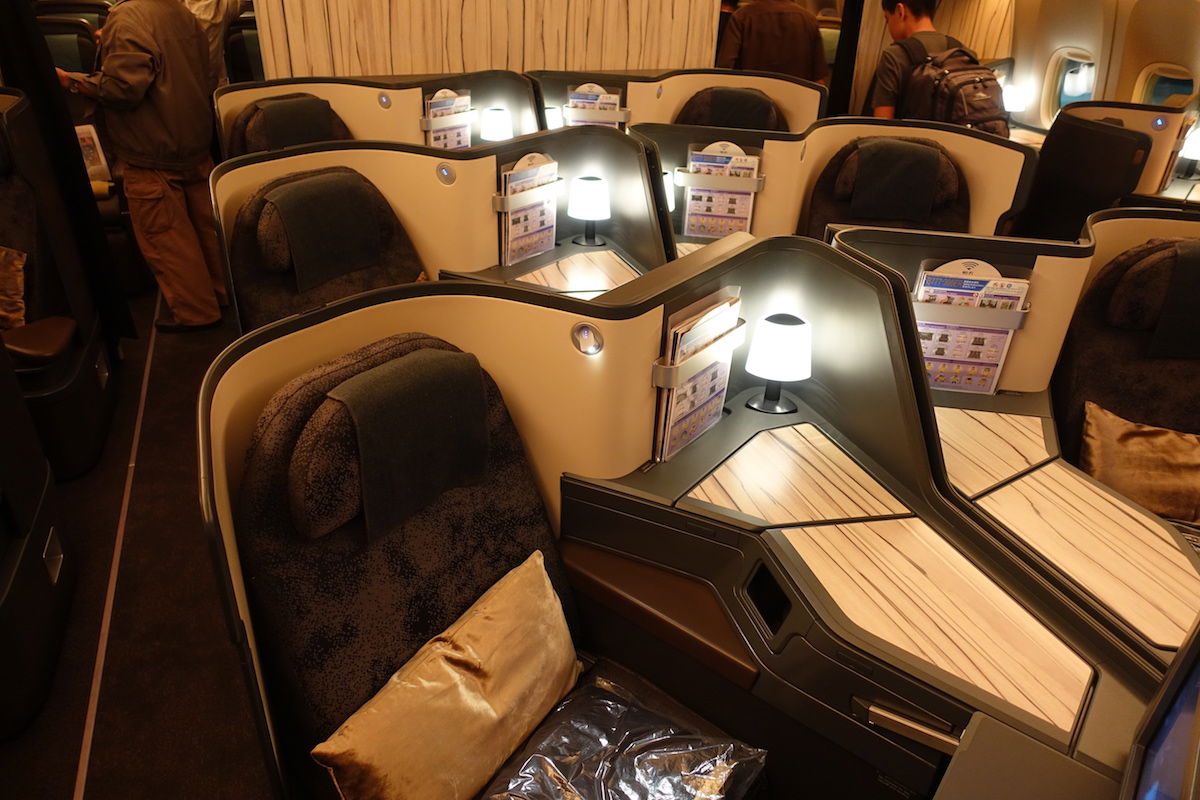 China Airlines' 777 business class
So I wish China Airlines the best, but unless they have some crazy lucrative cargo contract, I'd be surprised if this route lasts in the long run.
What do you make of China Airlines' new Ontario route? Do you think it will succeed?