For the past two weeks I've been traveling domestically, visiting family, etc. It's nice to be properly rested, though at the same time that also means I'm sort of antsy and ready to get jetlagged again. This coming week I have some more domestic travel planned (I have plans to review a few cool lounges — stay tuned), and then soon I'll be headed to Slovakia, Macedonia, etc.
On the airline and points front, this week we learned that Hi Fly will be taking over two A380s, there are big new offers on the Hilton Amex cards, Hyatt has a generous new Globalist fast track offer, and we've seen some great premium cabin fares.
With that out of the way, here's a recap of this week on the blog:
Featured Stories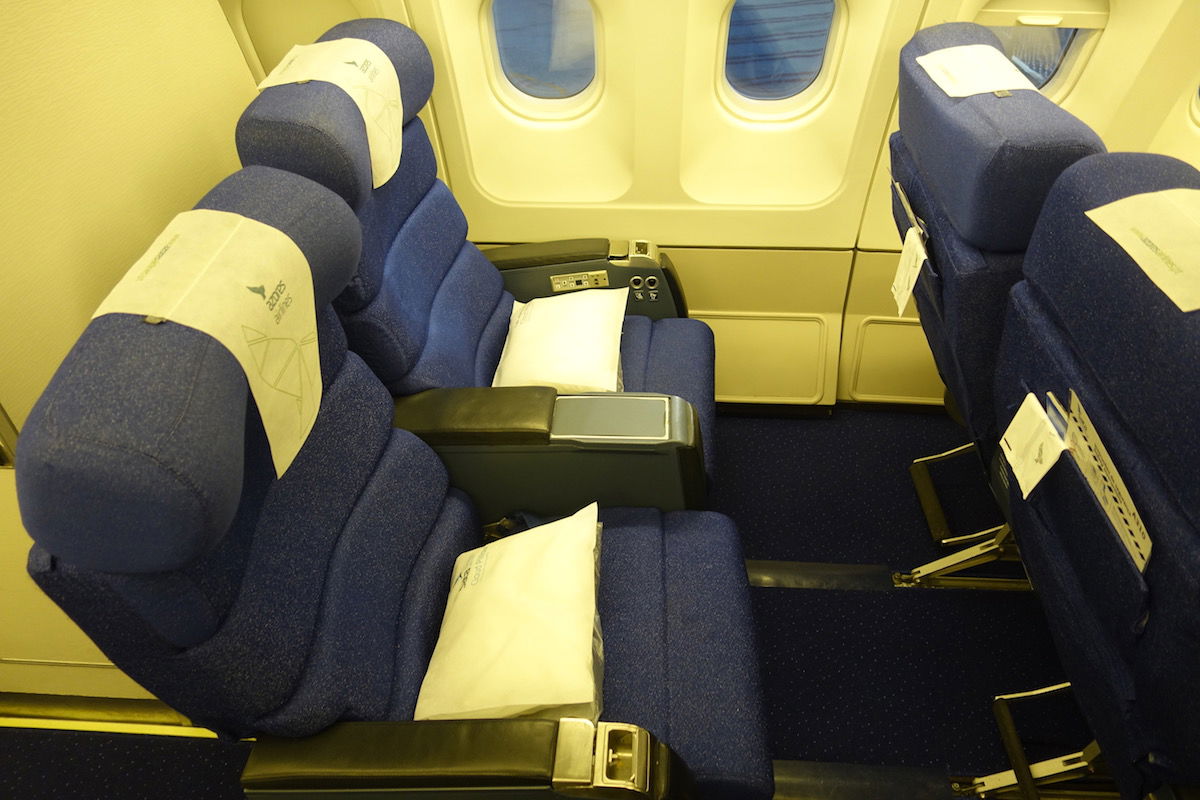 Back in the day I'd do everything in my power to redeem miles for the world's best first class products, though for the past couple of years I've been doing everything I can to review as many new business class products as possible. I'm not just limiting myself to airlines that belong to the major alliances, but also other airlines that often have reasonable business class fares.
Some airlines have really pleasantly surprised me, while others have disappointed me. I thought it would be fun to put together a list of some of the worst business class products I've flown. Let me start by saying that this is inherently subjective, and I'm not suggesting that the below products are actually the world's worst.
Rather I'm sharing some of the less pleasant flights I've had.
---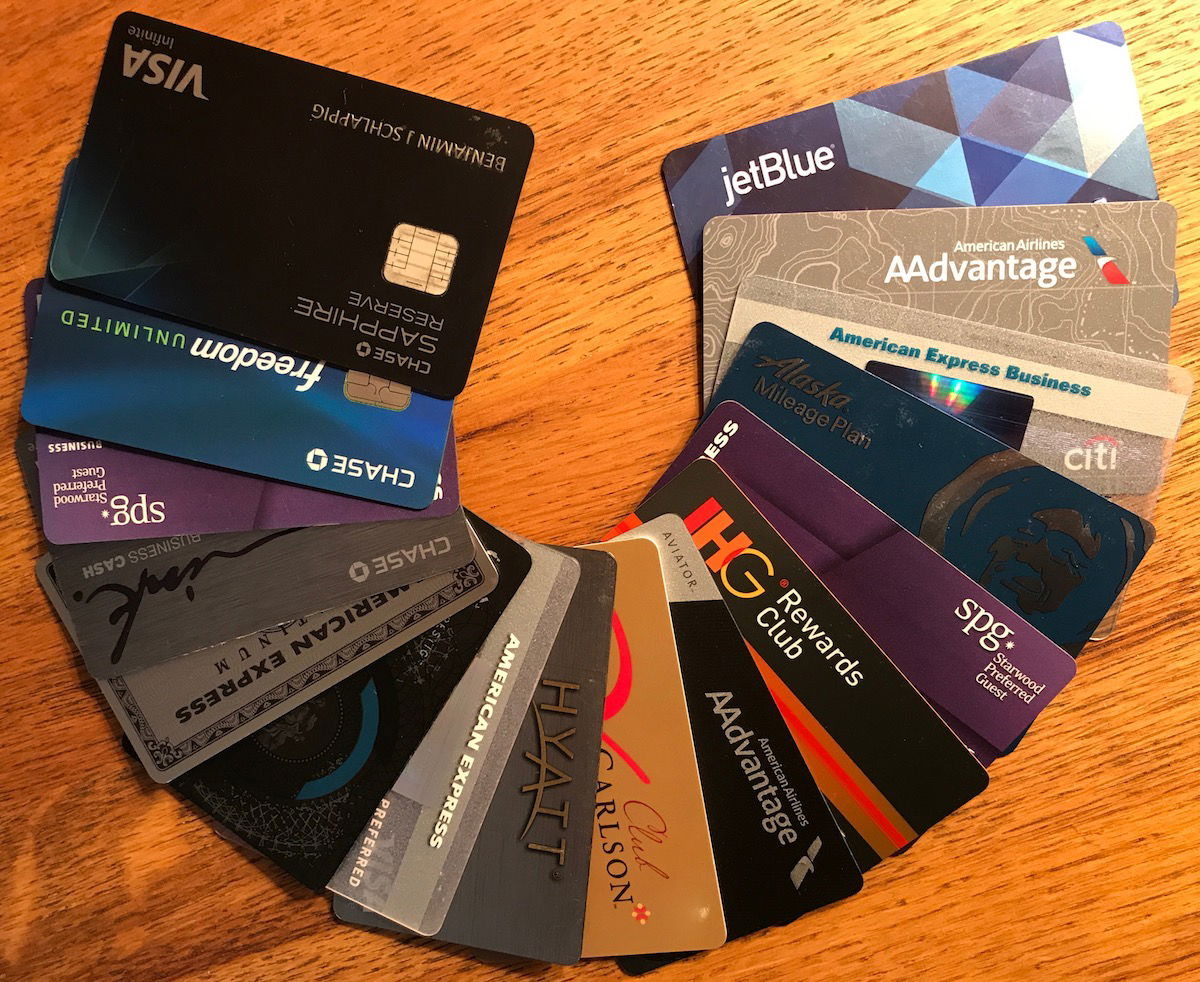 Reader Daniel B asked the following question in the Ask Lucky forum:
"I am planning to apply for the Citi® / AAdvantage® Executive World Elite Mastercard® and the Barclaycard Arrival Plus™ World Elite Mastercard®. I know that they are from different banks, but want to be sure there is no problem with applying for both card on the same day."
I know the answer is probably obvious to many, though I also know that this is a point of confusion for some, especially those who are new to credit cards.
---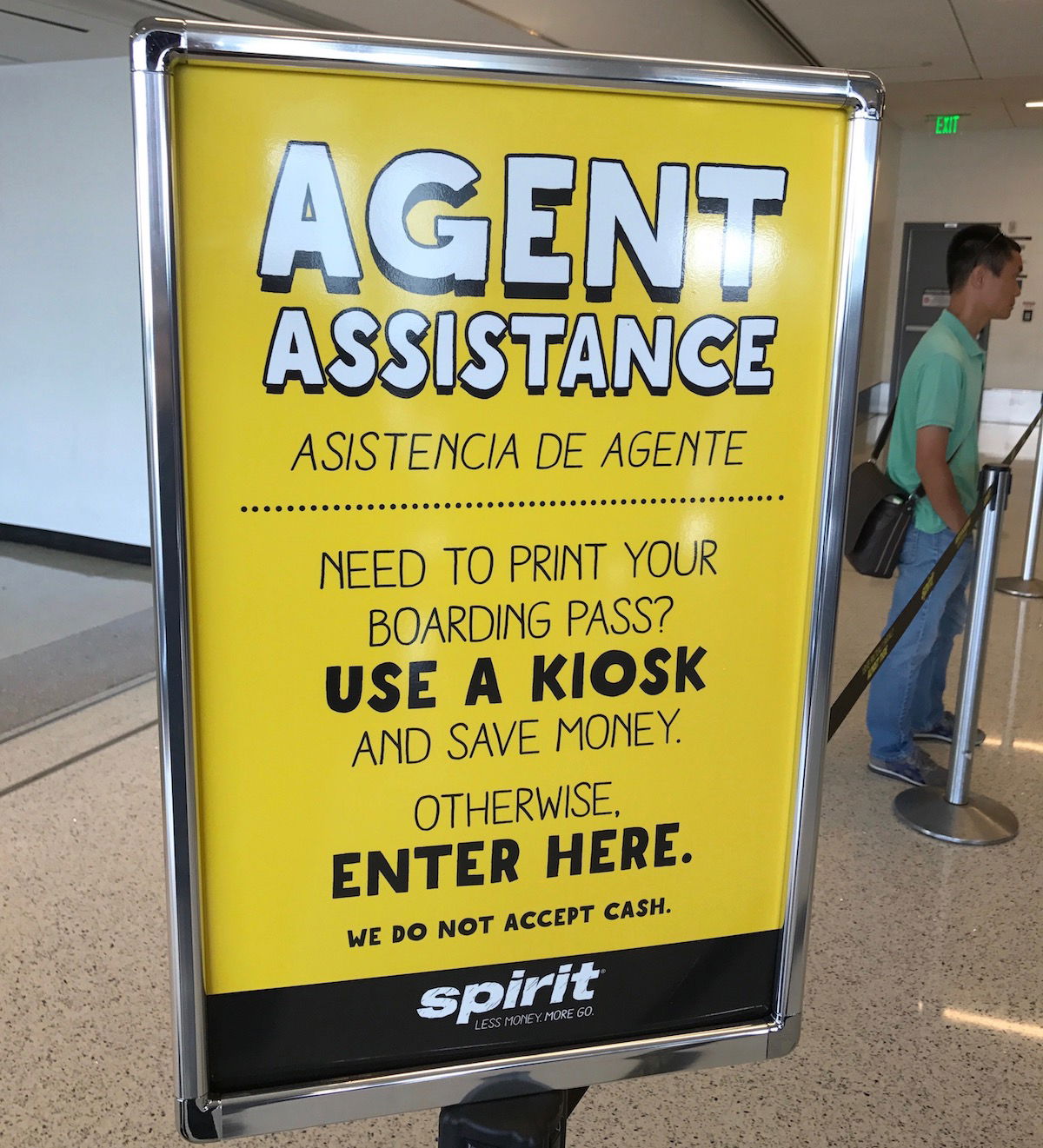 I flew Spirit for the first time earlier this summer. Even though that was my first time actually flying Spirit, I had previously booked a ticket with them. For my mother-in-law.
Go ahead, make a joke.
So having twice booked tickets with Spirit, I was surprised to learn that you can save money by buying your Spirit tickets at the airport. That's because Spirit classifies part of the ticket cost as a fee which allows them to avoid paying the 7.5% federal excise tax on that amount.
But in order for a fee to be exempt from the tax, there has to be a way for you to avoid paying it. Which Spirit lets you do if you book your tickets at the airport.
---

TIPS: Earning Miles & Promos
Crunching The Numbers On The SPG To AAdvantage Transfer Bonus
How To Apply For Both Hilton Amex Cards
Barclaycard Introduces American "Flight Cents" — Buy Miles At A Discount
Should Family Members Be Authorized Users Or Cardholders Outright?
The Biggest Ever Hilton Surpass Amex Sign-Up Bonus Is Back!
75K Sign-Up Bonus On The No Annual Fee Hilton Amex
Great British Airways First Class Fares Originating In London
Amazing! $900 Lie-Flat Business Class Tickets From Munich To California With Star Alliance
Can You Still Get Approved For Both Personal Southwest Credit Cards?
Transfer Starpoints To American AAdvantage And Get Up To A 30% Bonus
My Awesome Targeted SPG Promotion
A Oneworld Airline Cuts Airberlin Mileage Earning
How Many Credit Cards Can You Apply For In A Day?
10,000 Bonus Amex Points For $500+ Spend With Virgin Atlantic
Is The PayPal 2% Cashback Mastercard Worth It?
Save BIG On Hilton Stays With Two Stackable Amex Offers
This American Flight Attendant Has Her Credit Card Pitch Down
Alaska & Singapore Airlines Announce New Frequent Flyer Partnership
Is Hyatt's Globalist Fast Track Promotion "Fair?"
Who Is Still Eligible For A Chase Sapphire Welcome Bonus?
60K American Miles After First Purchase With AAdvantage Aviator Red Card
Save 15% At Starbucks With Amex Offers
Great Deal: Southwest Card 60K Point Sign-Up Bonuses Are Back
20 Nights Will Get Just About Anyone Top-Tier Hyatt Status
Chase Adds Major Restrictions To Applying For Sapphire Cards
Amazing: ~$900 Business Class Fares From The US To Europe On Air Canada
TRICKS: Redeeming Miles
Air France-KLM FlyingBlue Promo Awards September 2017
Ugh: Delta SkyMiles Makes Another Partner Award Devaluation
Darn: Apparently The Andaz Singapore Isn't Bookable For Zero Points Per Night
I Just Used All My American Systemwide Upgrades
My Speculative Singapore Airlines A380 Bookings
TRAVEL With Ben (Lucky)
I'm Taking My Dad To Slovakia And Macedonia!
Interesting "Flights From Hell" Documentary
My Experience Buying A Spirit Ticket At The Airport
Must-See Documentary About New EasyJet Pilots
REVIEWS & Trip Reports
8 Of The Best Business Class Products I've Flown
7 Of The Worst Business Class Products I've Flown
Review: Uzbekistan Airways Business Class A320 Tashkent To Dushanbe
Review: Uzbekistan Airways Lounge Tashkent Airport
Review: Hyatt Regency Tashkent, Uzbekistan
NEWS & Updates
United Cost Cuts Domestic First Class Catering
United's 777-300ERs Will Soon Fly To Auckland, New Zealand
China Airlines Is Considering Adding Flights To Ontario, California
Singapore's New A380 Cabins Are Being Revealed November 2, 2017
Video: Fight Breaks Out Over Singapore Airlines Boarding Order
Video: Guy Attacks Police Officers At Changi Airport, Gets Six Months In Jail
Houston Airports Reopen With Limited Service After Harvey
Cathay Pacific's New European Destinations: Brussels, Copenhagen, And Dublin
What Benefits Do Alaska Elites Get On Virgin America?
Air Canada Announces International Expansion Out Of Vancouver
Aer Lingus' New Transatlantic Fares Don't Include Blankets & Headphones
Qantas Is Cutting Dubai Flights, Changing Up Partnership With Emirates
Could DFW Be Cathay Pacific's Next US Destination?
British Airways Expands Their Transatlantic Route Network Out Of London Gatwick
TSA Pilot Program Allows Non-Passengers To Clear Security
How Sun Country Will Turn Into An Ultra(ish) Low Cost Carrier
Your Chance To Try Qantas' New 787 For Cheap
Can You Guess Cathay Pacific's New Routes Based On The Color Of Beer?
Lufthansa Allegedly Wants To Take Over Airberlin's Longhaul Routes
British Airways' New Club World Catering Debuts September 1, 2017
All American Widebody Aircraft Will Offer Lie Flat Business Class Seats By October
Airberlin Cutting Longhaul Routes Out Of Berlin As Of October 1, 2017?
Video: "Straight Outta Compton" Star Loses It On Delta Flight
China Might Finally Abolish Their "One Route, One Chinese Airline" Policy
Oh Boy: Qatar Airways CEO To Become Chairman Of IATA
Houston Airports Closed Until Further Notice; Airlines Offering Miles For Relief Fund Contributions
The Chase Freedom Card Gets A New Design
Video: I've Never Seen Ground Handlers Throw Stuff From A Plane Quite Like This
Expedia CEO To Become New Uber CEO
Airberlin Fires Their Head Of E-Commerce For Trying To Find Team New Job
Hi Fly Is Acquiring Two A380s!
---
I hope everyone has a great rest of the (long, at least in the US) weekend!