Back in the day I'd do everything in my power to redeem miles for the world's best first class products, though for the past couple of years I've been doing everything I can to review as many new business class products as possible. I'm not just limiting myself to airlines that belong to the major alliances, but also other airlines that often have reasonable business class fares.
Some airlines have really pleasantly surprised me, while others have disappointed me. I thought it would be fun to put together a list of some of the worst business class products I've flown. Let me start by saying that this is inherently subjective, and I'm not suggesting that the below products are actually the world's worst.
Rather I'm sharing some of the less pleasant flights I've had. I'm limiting myself here to longhaul business class products. If I weren't, you can bet all the spots would go to intra-Europe business class products, which typically just consist of an economy seat with a blocked middle (there are some exceptions, like Aeroflot, which has a real business class product within Europe). So I'm excluding those products.
I'm also taking more of a soft product focus here. For example, objectively Meridiana's business class product isn't great, given how outdated their product is. However, the food was quite good, there was a great pillow and blanket, and the service was exceptional, so I don't really have much bad to say about them.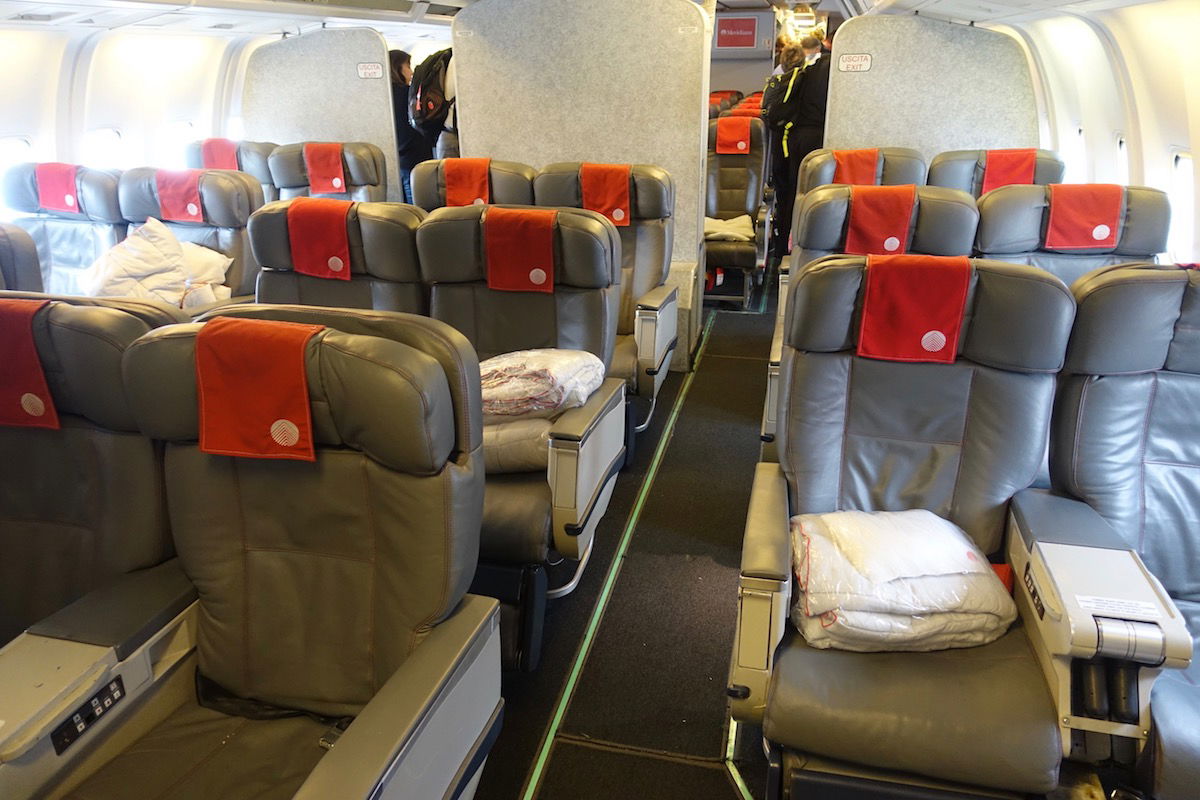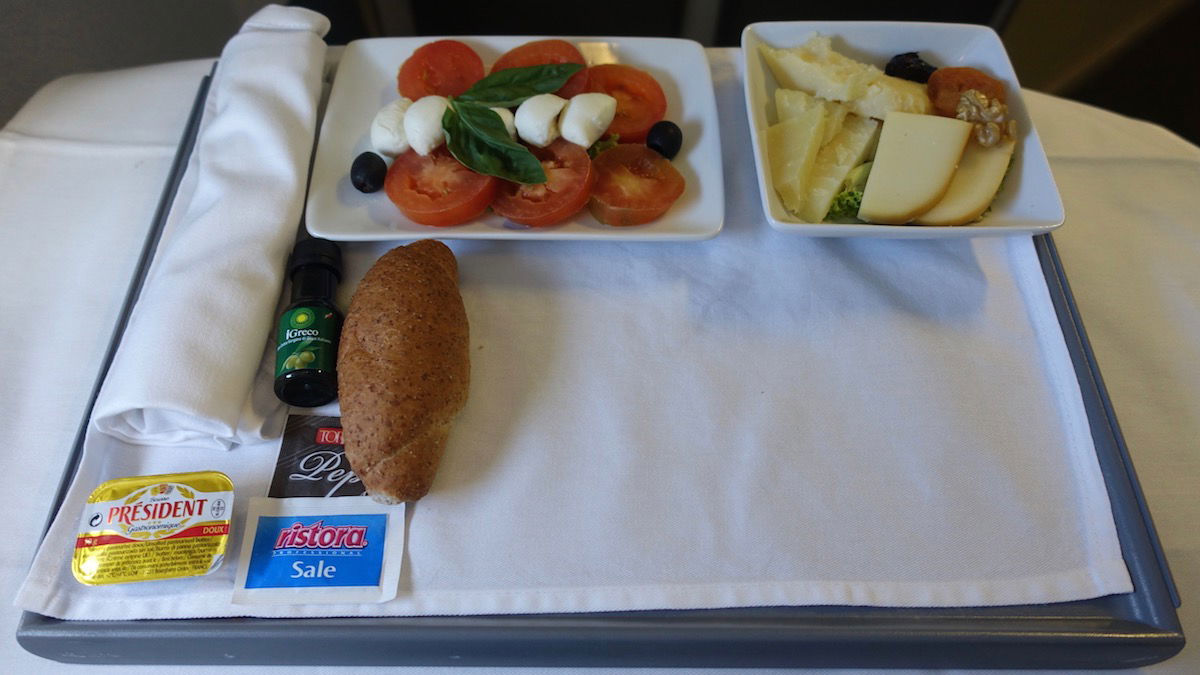 With that in mind, here are some of the business class flights I've taken that I didn't love. Let me once again emphasize that this is based on the specific flights I took, and in many cases the experience you have on the below airlines may be different.
Okay, we'll start with the absolute worst. As an aviation geek I was excited about flying an A310, but that was about the only redeeming quality of the product. The food was pretty bad, drinks were served in plastic cups, the flight attendants weren't friendly, and the cabin was so poorly maintained that the legrest barely stayed up, there was virtually no seat padding, etc.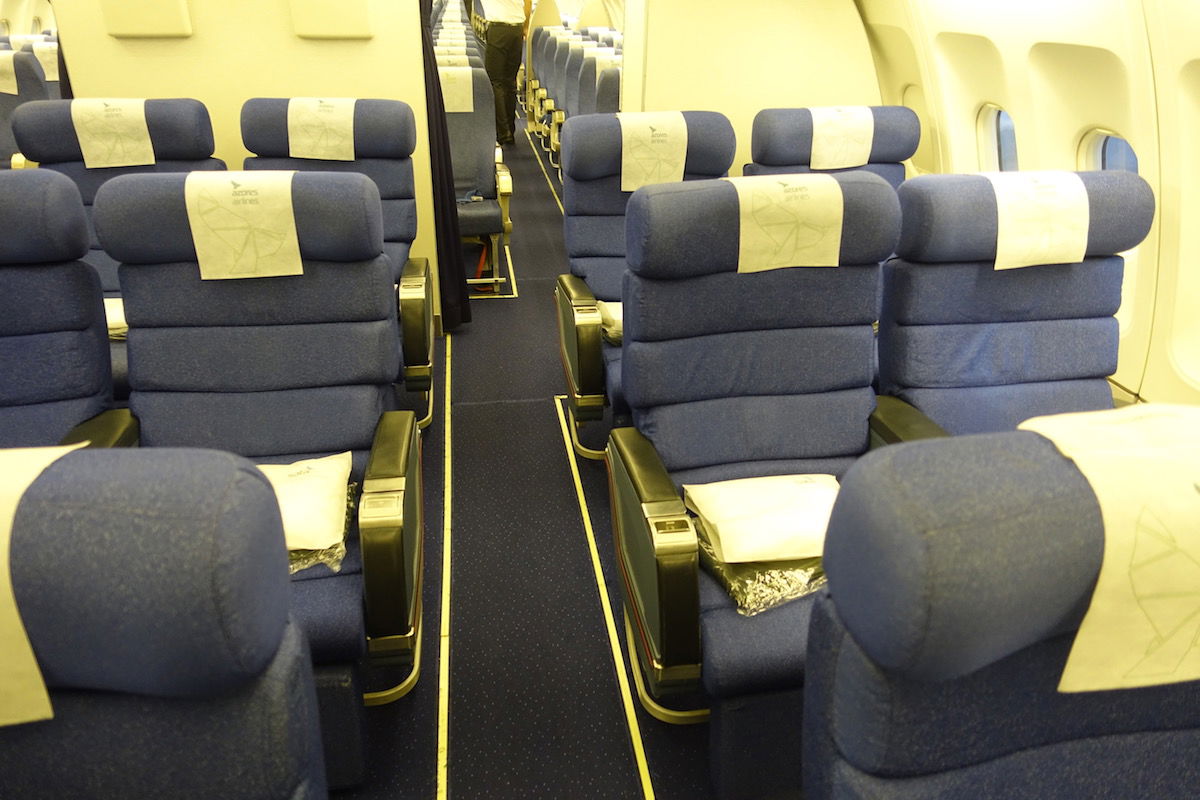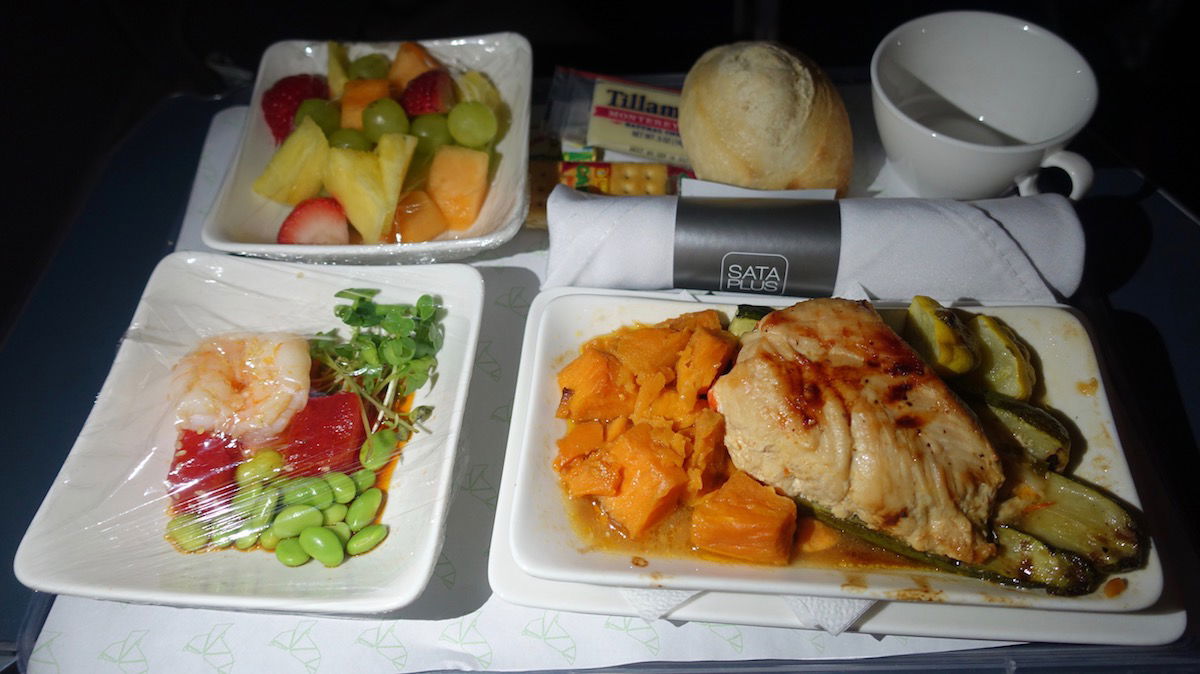 On top of that, there's no individual IFE, and also no power ports. Flying Azores Airlines is cool for the ability to do a stopover in the Azores enroute to other points in Europe, and for their great business class fares, but that's about it.
To start, the flight was delayed by about four hours, which is no fun when you have a connecting flight afterwards. Ukraine's 767 business class is more like premium economy, but then again, it's also quite reasonably priced. While the crew was friendly enough, the seats were insanely narrow, the power ports didn't work, the pillow and blanket were tiny, the food was bland, and the cabin felt oh-so-outdated. While the product is reasonably priced, personally I'd rather fly premium economy on an airline with Wi-Fi, decent entertainment, and/or power ports.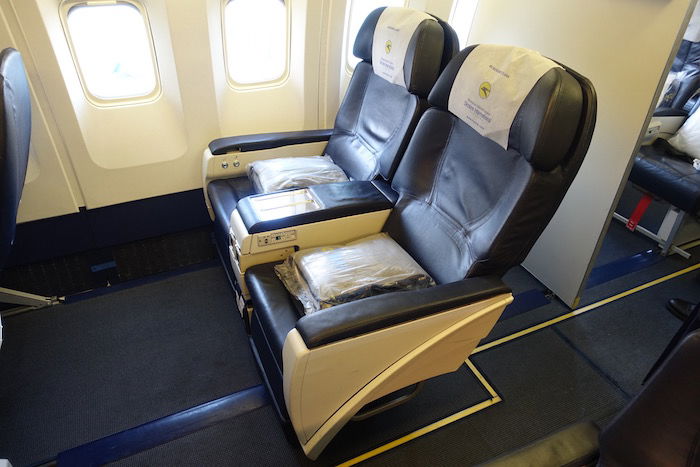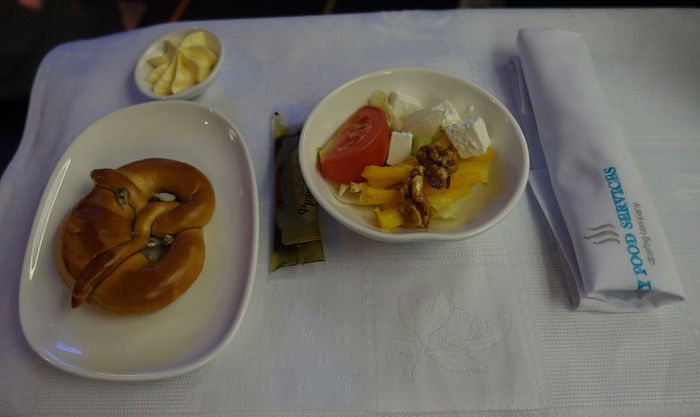 You know you're in for a fun flight when the cabin manager makes an announcement after takeoff proactively apologizing that many of the seats and entertainment are broken, and that they're working on updating their fleet with more modern products. Drinks were served in plastic cups, all the cutlery was plastic, food was presented in aluminum trays, there were no menus or amenity kits, etc.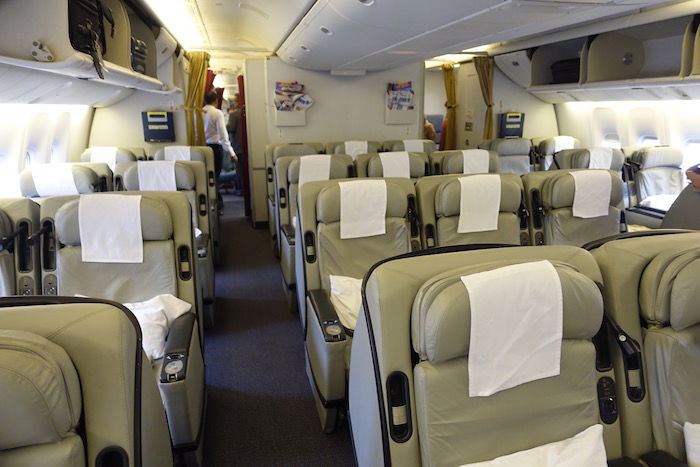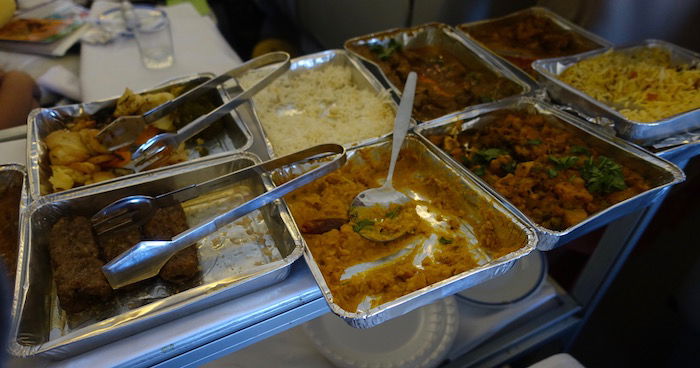 However, the crew was friendly in general, and the one part of the meal that was memorable was the delicious Pakistani dessert.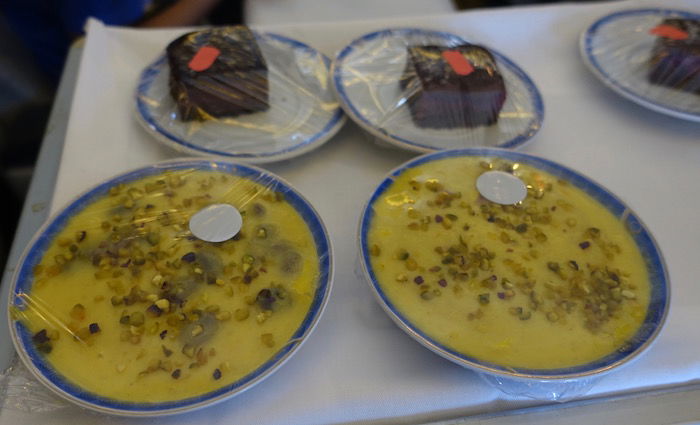 Talk about an airline that has potential. China Eastern has reverse herringbone seats on their new 777s, though unfortunately that's where the positives end. On my flight the pilots were constantly smoking, the food was really bad, and the crew wasn't up to the standard I've found on other Chinese airlines, like Hainan and Xiamen.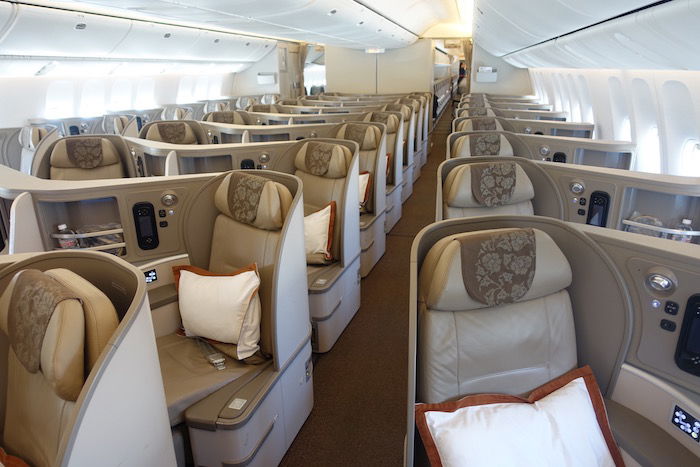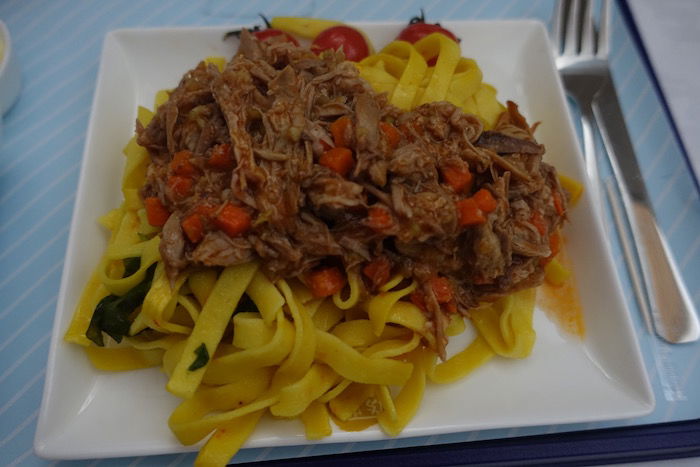 Funny enough I've had great experiences on Saudia since then, but my first flight on them was from Colombo to Jeddah, and was awful. After takeoff, the male flight attendants sat down in business class and had the female "imported" flight attendants do all the service, including serving them ahead of paying passengers. Unbelievable…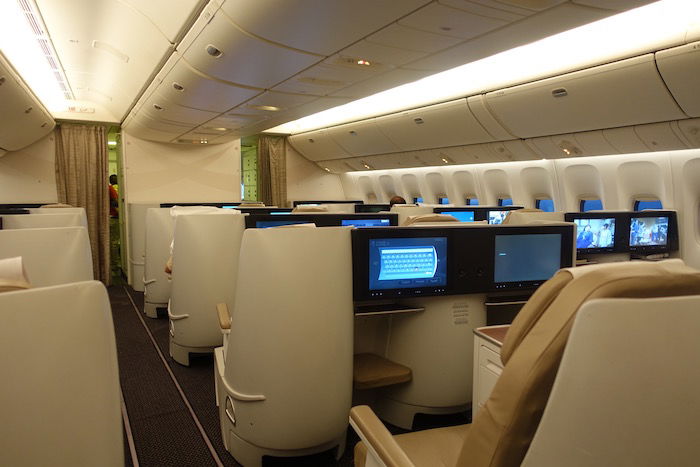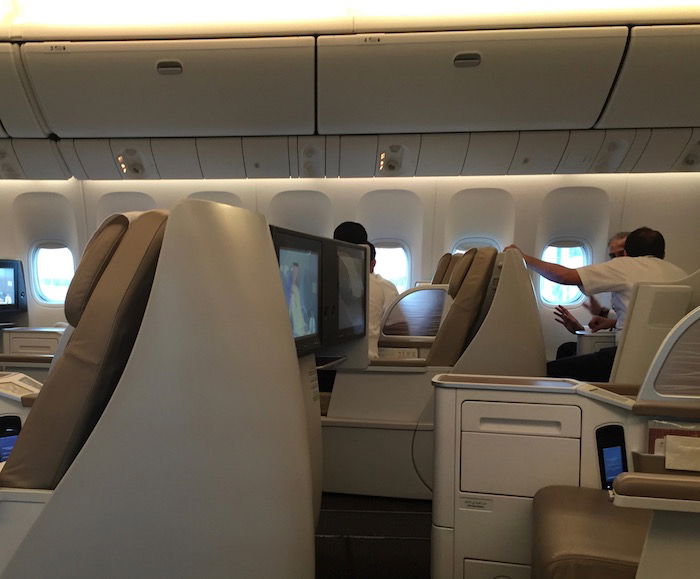 The flight wasn't actually terrible, though there's something about the whole experience that made me a bit sad. Uzbekistan Airways invested a lot of money in new 787s, though completely dropped the ball when it comes to the soft product. The blankets and pillows are terrible, entertainment extremely limited, and there are no menus and amenity kits. As a point of comparison, AZAL Azerbaijan's 787 business class product is significantly better, despite having the same seats.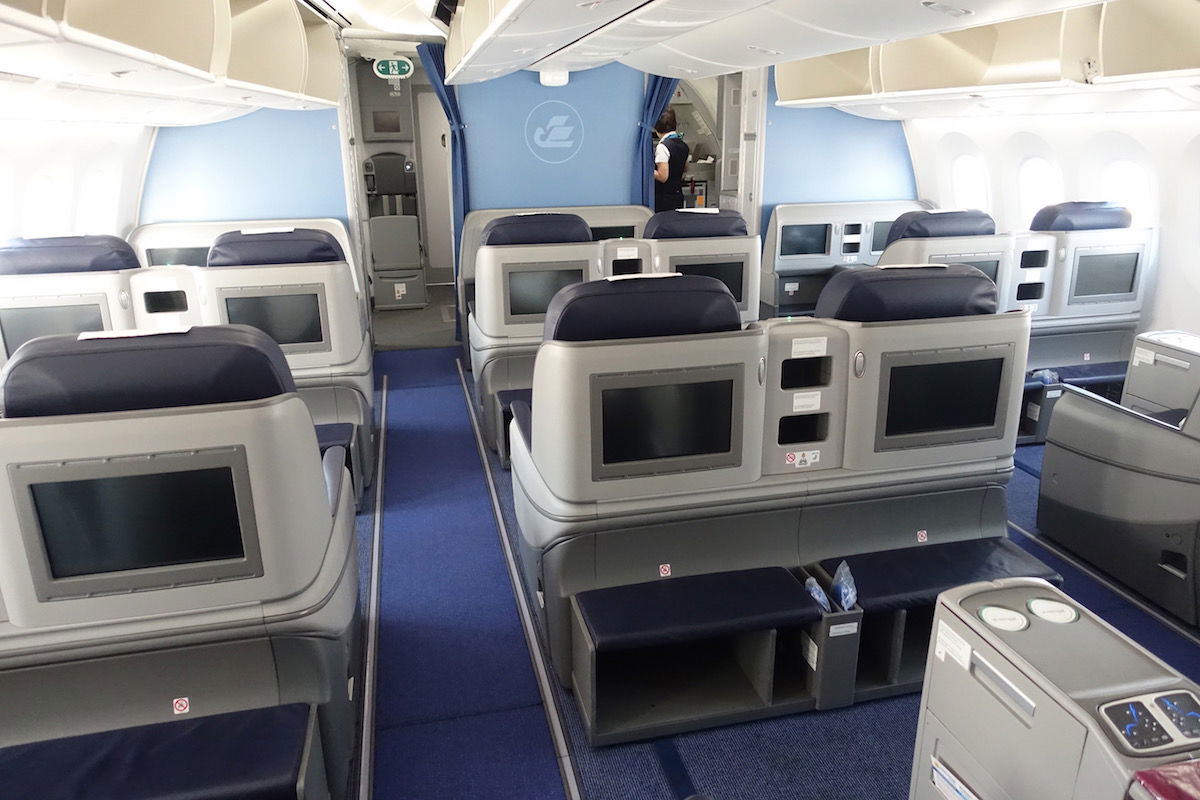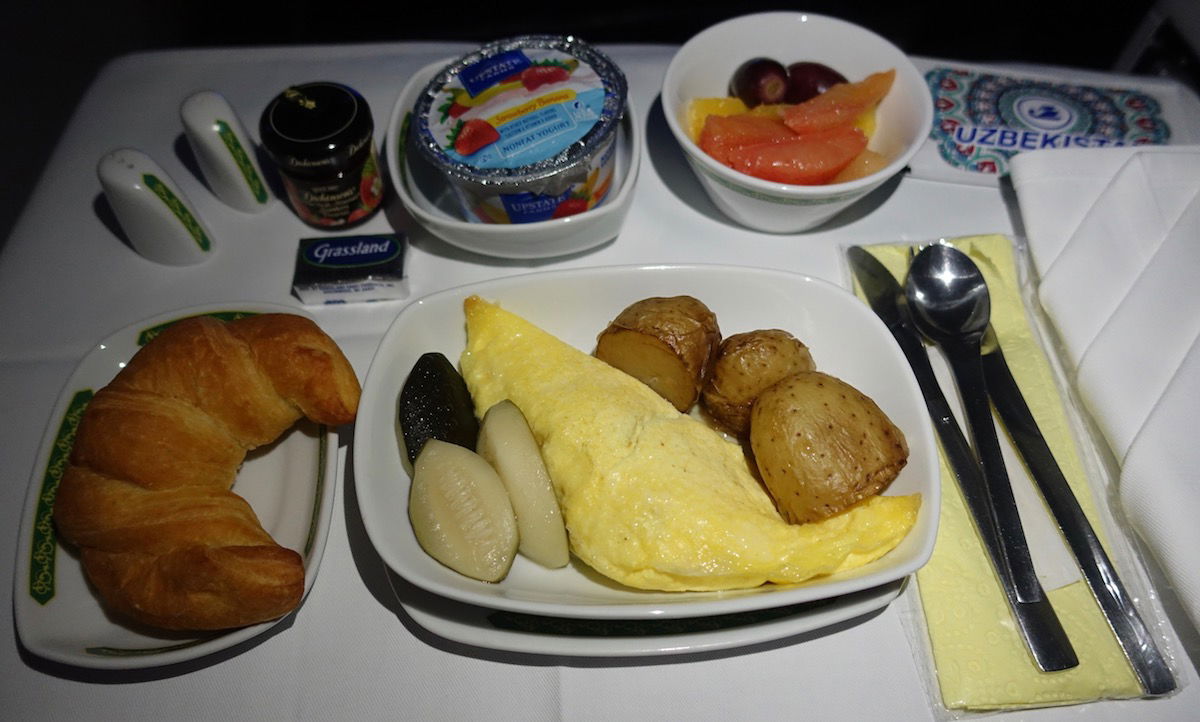 Investing a little bit of money in their soft product would go a long way, in my opinion.
While I'm not a fan of British Airways in general, the first longhaul flight I had in their business class featured one of the worst flight attendants I've had on any airline. To say she was unpleasant would be an understatement. I'll leave it at that.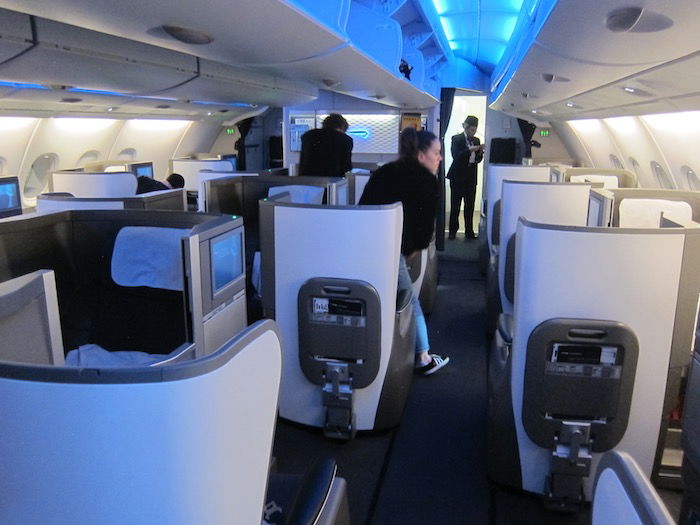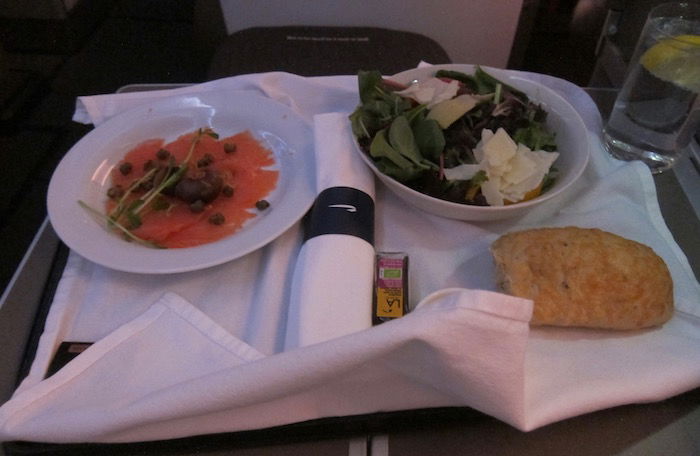 Bottom line
In my opinion, there aren't many business class products that are worth avoiding if they fly nonstop between useful city pairs. For example, if you're going from New York to Kiev, flying Ukraine's not-great business class product might be worth it for the convenience.
At the same time, if you need to connect anyway, you might as well pick a good airline. I'm not suggesting the above are the world's worst business class products, but rather just airlines on which I've had not-great experiences. This is all highly subjective, since at the end of the day I'd take any of the above products over an intra-Europe business class product, where you just get an economy seat with a blocked middle.
What are some of the worst experiences you guys have had in business class?