A couple of weeks ago I wrote about how Sun Country will be transforming into an ultra low cost carrier. Sun Country is Minneapolis based, and at the moment has a bit of a unique position in the US airline industry. Almost all of their flights are out of their Minneapolis hub, they don't charge for carry-ons, they have a first class cabin, they allow seats to be assigned for free in advance, they offer free non-alcoholic drinks in economy, and they have generous legroom.
The problem is that the airline isn't able to command a revenue premium for what's ultimately a superior product. On one end of the spectrum you have Spirit, which charges for everything and has terrible legroom, and then you have the legacy airlines, which have segmented the market so much that they'll start to offer similar legroom to Spirit, charge some people for carry-ons, etc.
If Sun Country can't command a revenue premium over the competition, they're not doing as well as they could be. Last month Sun Country appointed a new CEO, who happens to be a former Allegiant executive, which tells you the direction the airline is headed.
How Sun Country will transform
At the time I noted how we should expect the following changes at Sun Country, per a StarTribune article:
Charging fees for carry-ons
Putting more seats on planes, which probably means removing legroom from seats, and possibly also eliminating first class (that isn't stated explicitly, but given how low their first class fares are, I have to imagine this will happen)
Offering buyouts to senior employees, especially flight attendants and non-union employees with more than 10 years of experience; this was framed as an opportunity to give "long-tenured employees an opportunity to leave Sun Country if those individuals were not on board with the new vision"
Being less focused on their Minneapolis hub given the competition they have there, and instead trying to offer more point-to-point flights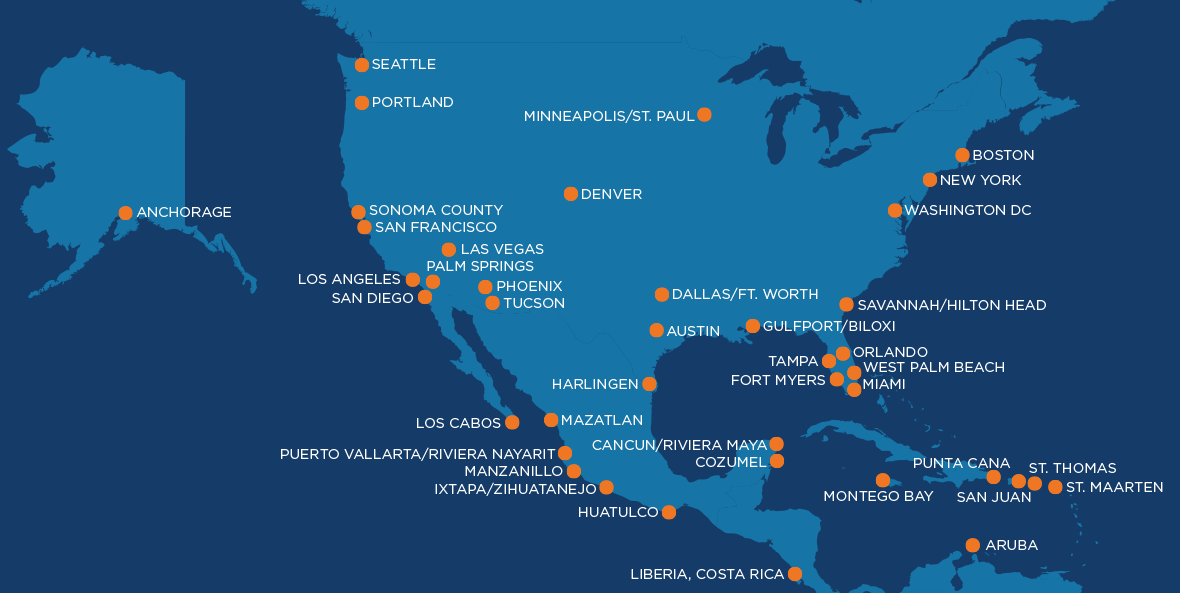 Well, Wandering Aramean has some clues about what we can expect from Sun Country, based on a presentation yesterday afternoon by their CEO at a conference in Las Vegas. What should we expect from Sun Country? As of now it seems we have three major hints about upcoming changes:
Sun Country will cut their 737-700 fleet
Sun Country presently has a fleet of six 737-700 aircraft, and 16 737-800 aircraft. Sun Country plans on cutting their 737-700 aircraft, and instead switching to an all 737-800 fleet. They plan to grow their fleet by acquiring secondhand planes.
I'm a bit surprised to see this move. There are no doubt benefits to having a consistent fleet, in terms of scheduling, staffing, etc. At the same time, the 737-700 represents over 25% of their fleet. It's not like they have 100 737-800s and just a few 737-700s. So for an airline that wants to grow, it seems like a curious move.

Sun Country will halve first class cabin and eliminate amenities
Presently Sun Country has 12 first class seats on their 737s, which are often a great deal. They offer free food and drinks, and it seems to be an all around solid product.
Going forward Sun Country will cut the number of first class seats in half, and will adopt a Spirit "Big Front Seat" approach. In other words, they plan on cutting back on first class amenities, meaning that you'll just be paying for a larger seat.
I recently reviewed Spirit's Big Front Seat, which gives you more space, but the service is identical to economy.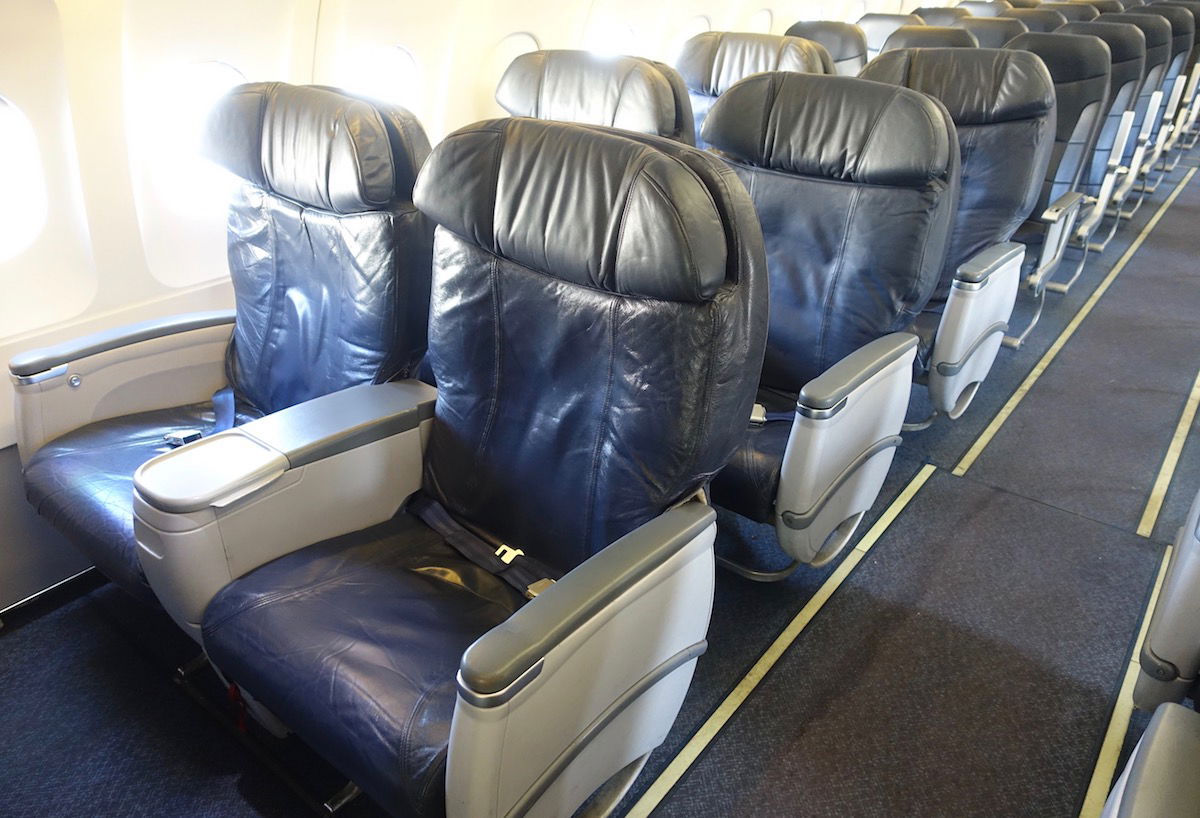 It's a heck of a deal, though at the same time I wonder how the airline makes money on it, given how much more room these seats take up, and given that they don't have the ability to generate incremental ancillary revenue. At that point I almost wonder why they don't just cut first class. Maybe they just don't think they can consistently sell that many seats without hurting their yields even more.
Sun Country 737-800s will feature 180 seats
When all is said and done, Sun Country's 737-800s will apparently feature 180 seats, compared to the 162 seats they currently feature (12 first class seats and 150 economy class seats). So the seats will be significantly tighter than they are now. As a point of comparison, Southwest's 737-800s are in a one class configuration and feature 175 seats, though feature good legroom. Meanwhile American's 737-800 MAX with terrible legroom will feature 172 seats, though 16 of those are first class seats. Then you have airberlin's 737-800s, which feature 186 seats in a one class configuration with tight legroom.
Bottom line
Along with Southwest and JetBlue (both of which are much larger), Sun Country was one of the few airlines that hasn't cut their offerings to no end. Unfortunately I suspect their upcoming transformation was inevitable, though, as they haven't been able to command a revenue premium for their extra services that are included. It's sad to see the transformation, though not surprising.