9/11 prompted a lot of changes to the airport experience. One of those changes was that only ticketed passengers could clear security in the US, meaning that it's generally no longer possible to clear security if you don't have an outbound boarding pass. Some airlines will issue you a gate pass if you're seeing off a family member, are a lounge member and want to meet someone there, etc., but as a general rule you can't clear security if you're not flying. This is in stark contrast to other places in the world — for example, in Australia there's no boarding pass required to go through security at domestic terminals.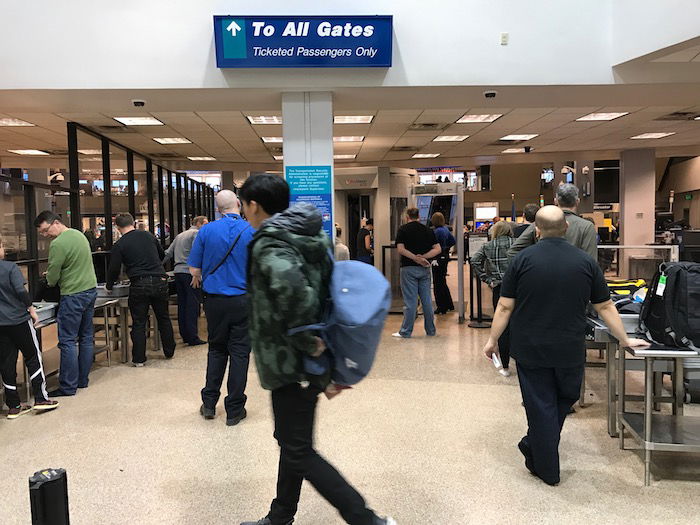 WPXI is reporting that as of September 5, 2017, Pittsburgh International Airport will allow non-ticketed passengers to go through security. This is the first airport in the US to offer something like this since rules changed after 9/11. This is a pilot program being run by the TSA, and as of now will just be available from 9AM until 5PM Monday through Friday, with the possibility of hours being expanded at a later point.
This initiative is being called the "myPITpass program," and the procedure will be as follows:
Check in on 3rd floor ticketing level (across from Allegiant)
Show a valid photo ID (driver's license or passport)
Have name vetted against No Fly list and obtain stamped myPITpass
Go through security checkpoint observing the same rules as passengers boarding flights
The passes will only be valid on the day they're issued, and according to the story, ticketed passengers will receive priority at security, though I'm not sure how that would work in practice. The airport is excited about this, so that you'll be able to "make an outing" to see "wonderful Pittsburg Airport."
Personally I'm generally a fan of this concept, though I think there are two sides to this. First of all, I can't imagine that many people will take advantage of this opportunity. While seeing off a loved one sounds nice in theory, having to go through security, pay for parking, etc., adds a bit of a barrier to doing so.
If many people did take advantage of this, it could increase crowding and make wait times at security checkpoints longer, as presumably the TSA won't increase staffing. Second of all, ticketed passengers are subsidizing non-ticketed passengers here. There's a $5.60 security fee on every ticket, and those using a "myPITpass" won't have to pay.
While I think the above is true, I also think that overall this is a great initiative. People will generally only want to go airside if they really want to spend some extra time with their friends or family, whether it's because there's an unaccompanied minor, a senior passenger, they haven't seen them for a very long time and want to surprise them, or what not. I would be shocked if more than a few dozen passengers a day take advantage of this.
So I applaud this effort and hope it expands, though it doesn't come without some (minor) downsides.
Would you like to see the TSA expand airside access for non-ticketed passengers?
(Tip of the hat to View from the Wing)