Qantas has a total of eight Boeing 787-9 aircraft on order, and they'll be taking delivery of their first of these in the coming months. To say that they've hyped this plane to no end would be a real understatement, as they've teased out every little update about the new plane separately, from their new premium economy to their new business class to the details of their first new route with the plane.
I guess I can't blame them for the hype, since Qantas otherwise hasn't done much to refresh their fleet in the past few years, so for them this really is exciting.
As of March 24, 2018, Qantas will be adding a daily nonstop flight between Perth and London using the 787, which will be the first nonstop flight between Europe and Australia. However, that won't even be their first longhaul 787 route. Instead, as of December 15, 2017, Qantas will be operating the new plane 6x weekly between Melbourne and Los Angeles. While the plane as such isn't much to get excited about, it does feature Qantas' new business class product, which is more private than what they currently offer on routes to the US (though many point out that the current product is less claustrophobic).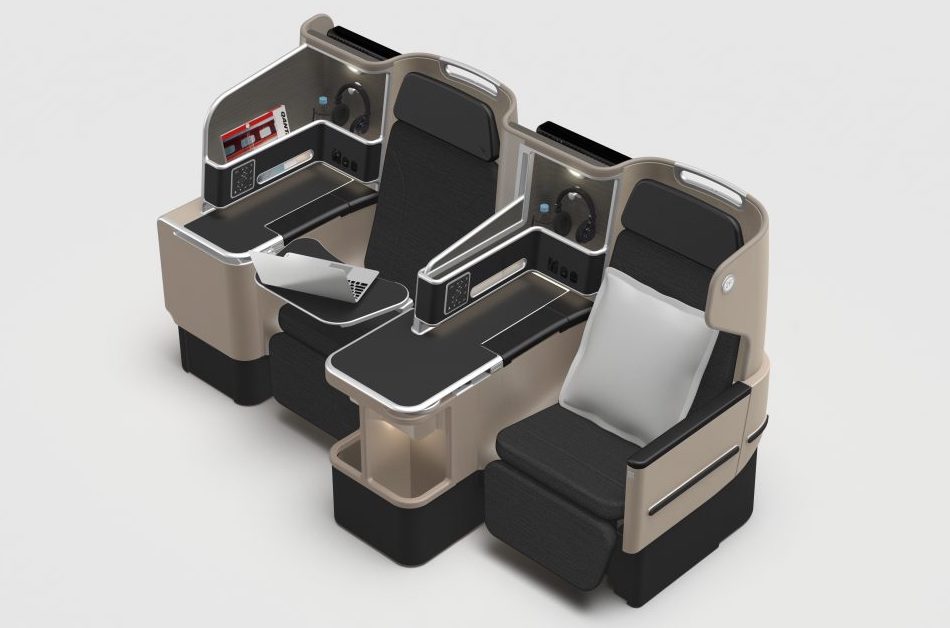 Anyway, if you want the chance to try Qantas' new business class without having to even leave Australia, @airlineroute notes that Qantas has scheduled some domestic 787 flights (within Australia) for before the plane flies internationally. It's normal for airlines to run domestic routes with a new plane type before it makes its debut internationally. This is so that crews can be trained on the plane.
Qantas has scheduled the 787 on domestic routes between November 6 and December 14, 2017, as follows:
QF775 Melbourne to Perth [Mon, Tue, Wed, Thu, Fri]
QF769 Melbourne to Perth [Sun]
QF772 Perth to Melbourne [Mon, Tue, Wed, Thu, Fri]
QF776 Perth to Melbourne [Sun]
QF442 Melbourne to Sydney [Mon, Tue, Wed, Thu, Fri]
QF460 Melbourne to Sydney [Sat]
QF439 Sydney to Melbourne [Mon, Tue, Wed, Thu, Fri]
QF497 Sydney to Melbourne [Sat]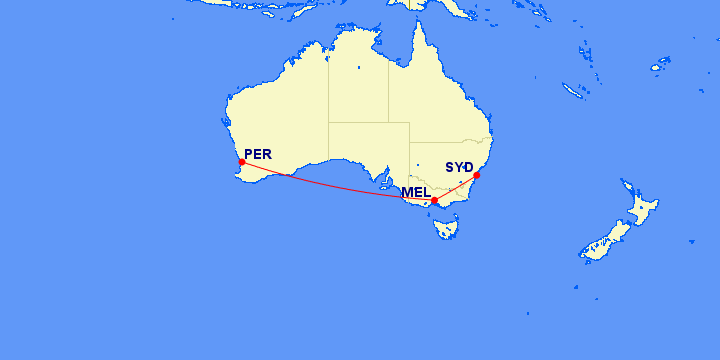 Officially the aircraft type on the above flights still shows as the A330, though the seatmap reflects the 787. The 787 has 42 business class seats, and then the seatmap will show 194 economy seats (in this case they're selling premium economy as economy).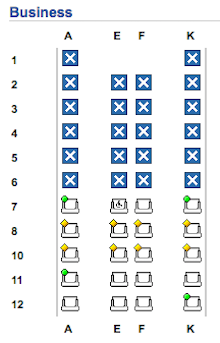 Do keep in mind that this is still subject to change. Delays are common when airlines take delivery of a new plane, so while I believe this is the schedule as of now, there's always a chance it will change.
If you do want to book these routes, it's tough to beat the value of redeeming British Airways Avios for them, as award availability is excellent. You can fly from Melbourne to Sydney in business class for just 9,000 Avios one-way.

If you want to take the longer flight from Melbourne to Perth, that will cost you 20,000 Avios one-way in business class.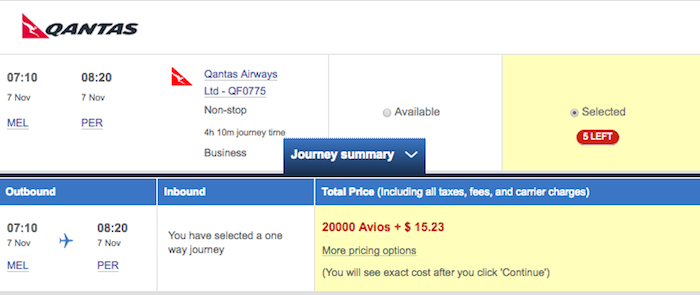 Bottom line
Everyone can decide for themselves how much it's worth chasing a particular aircraft. In this case, the 787-9 is hardly a new plane. Furthermore, the 787 business class product isn't that different than the A330 business class product that's usually available on the above flights.
However, if you want to be one of the first to try Qantas' new 787 business class, then the above flights should be a great opportunity to do so.
Is anyone considering taking one of these domestic Qantas 787 flights?