Delta SkyMiles just really can't help themselves, can they? Delta doesn't publish award charts, so we usually only find out about devaluations through trial and error. For that matter there's really never a way to know whether something is wrong with SkyMiles award pricing or not, because "the price is the price."
In April Delta massively devalued SkyMiles redemptions, as they raised the cost of premium cabin award tickets on partner airlines. Rather than charging the same number of SkyMiles regardless of whether you're redeeming on Delta or a partner airline, they created separate pricing when traveling on a partner airline.
For example, the cost of business class partner award tickets increased from 70,000 miles to 85,000 miles between the US and Europe, from 80,000 miles to 95,000 miles between the US and Asia, and from 95,000 miles to 115,000 miles between the US and Australia.
On top of all that, around the same time Delta introduced variable award pricing for travel on their transatlantic joint venture partner Virgin Atlantic. When booking close to departure (seemingly within 21 days of departure), the cost of many Virgin Atlantic awards increased significantly. For example, take the below Upper Class flight between Boston and London, for which Delta SkyMiles is charging 135,000 miles one-way. That's an insane number of miles to charge for a saver level award ticket.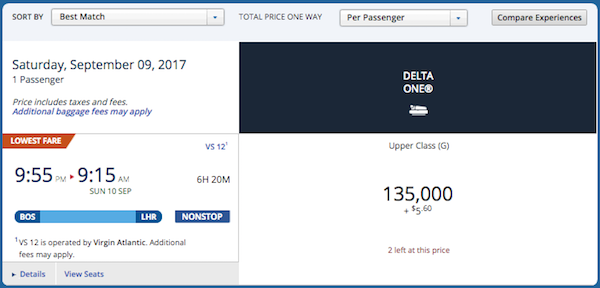 While Delta has always had variable pricing on their own flights, this was the first case of them introducing variable pricing on partner airlines.
As noted by Point Me to the Plane, it looks like that was only the beginning, as Delta SkyMiles has now introduced higher award costs when booking partner airline awards close to departure.
In searching for nonstop award availability between San Francisco and Shanghai on China Eastern, here's what pricing looks like: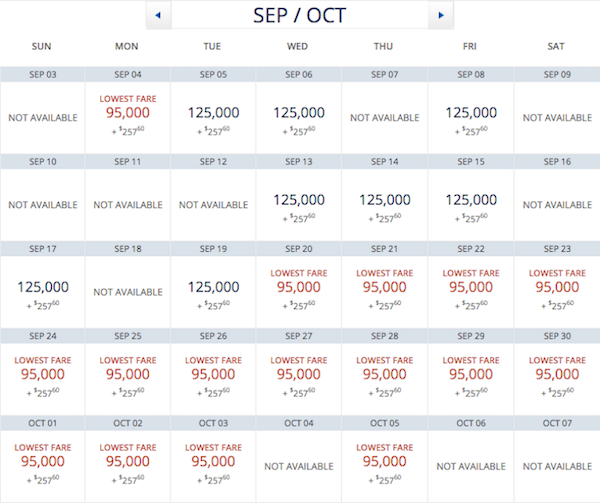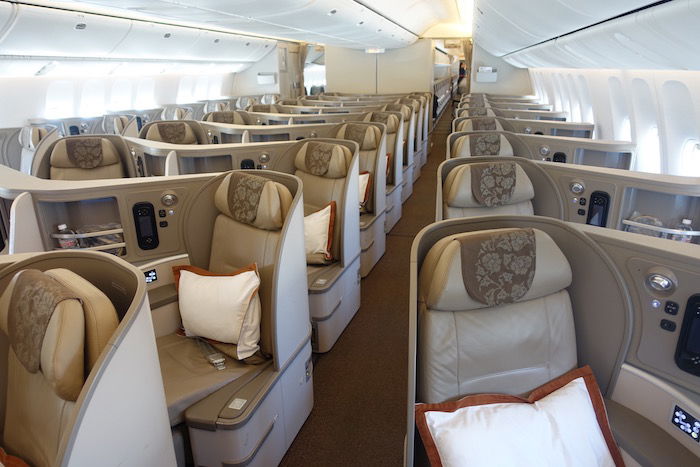 China Eastern 777 business class
As a reminder, the cost should always be 95,000 miles, but now close to departure they're sometimes charging 125,000 miles. That's an extra 30,000 miles one-way for booking close to departure.
It seems like this is being charged when booking between roughly five and 21 days before departure — the higher amount doesn't seem to be charged when booking just a few days out, which is a bit odd.
The same is true between Taipei and San Francisco on China Airlines: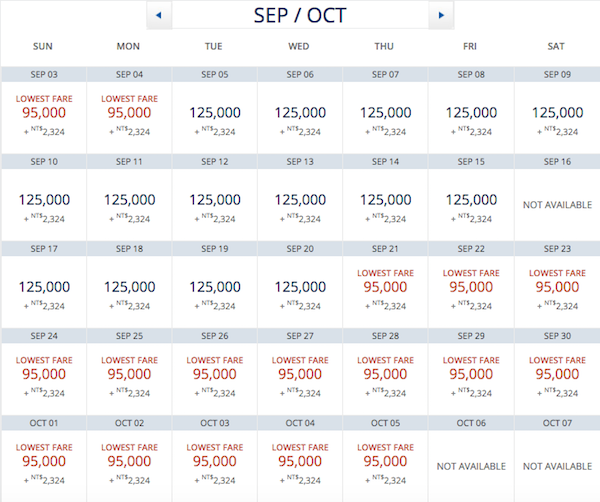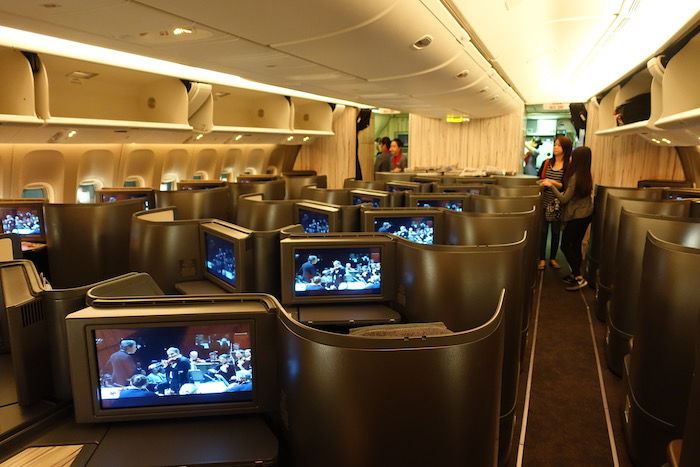 China Airlines 777 business class
And just to be clear, when you click through the higher pricing is indeed reflected, so this isn't simply a calendar glitch.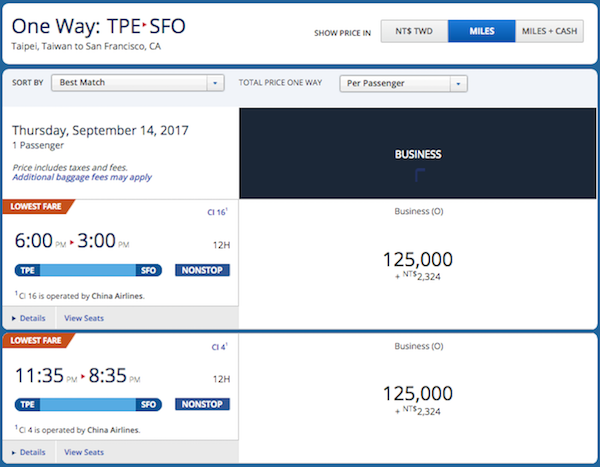 Since there's no transparency at SkyMiles, we don't know if this will apply on all partner airlines under all circumstances, or what.
Unfortunately Delta SkyMiles continues to look at their program completely wrong. The program is being run as if it's revenue management, which makes no sense. I understand for revenue tickets airlines often charge the most for last minute tickets, since people are also willing to pay the most. However, the opportunity cost to an airline making saver award seats available is unarguably the lowest last minute. There's the least opportunity cost to sticking someone in a seat that would otherwise go empty, which is presumably the case if the airline makes award seats available within a couple of weeks of departure.
Oh SkyMiles…