The Chinese aviation industry is growing at a rapid pace, and we've seen so many new routes added lately. By 2024 China is expected to overtake the US as the world's largest passenger market, and by 2035 they expect to transport 1.3 billion passengers per year.
While a lot of airlines in China are government owned, they operate a bit differently than elsewhere in the world. While many countries have just one government owned airline, China has many government owned airlines that essentially compete with one another. Well, sort of. On one hand China makes these airlines compete, while on the other hand they put policies in place that set airlines up for failure.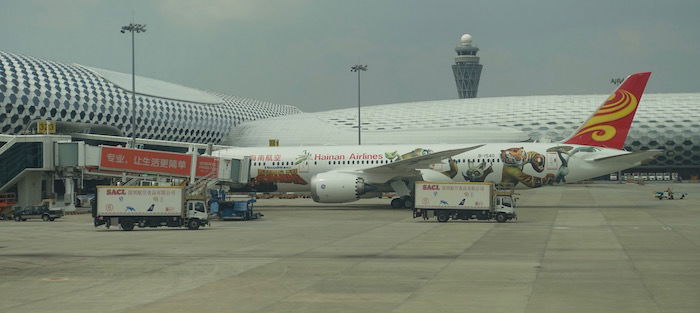 Hainan 787-9
I'm referring to China's "one route, one Chinese carrier" policy. Under this rule, only one Chinese airline can operate each longhaul route. There are a few markets where there are exceptions, but in 95% of longhaul markets that policy exists.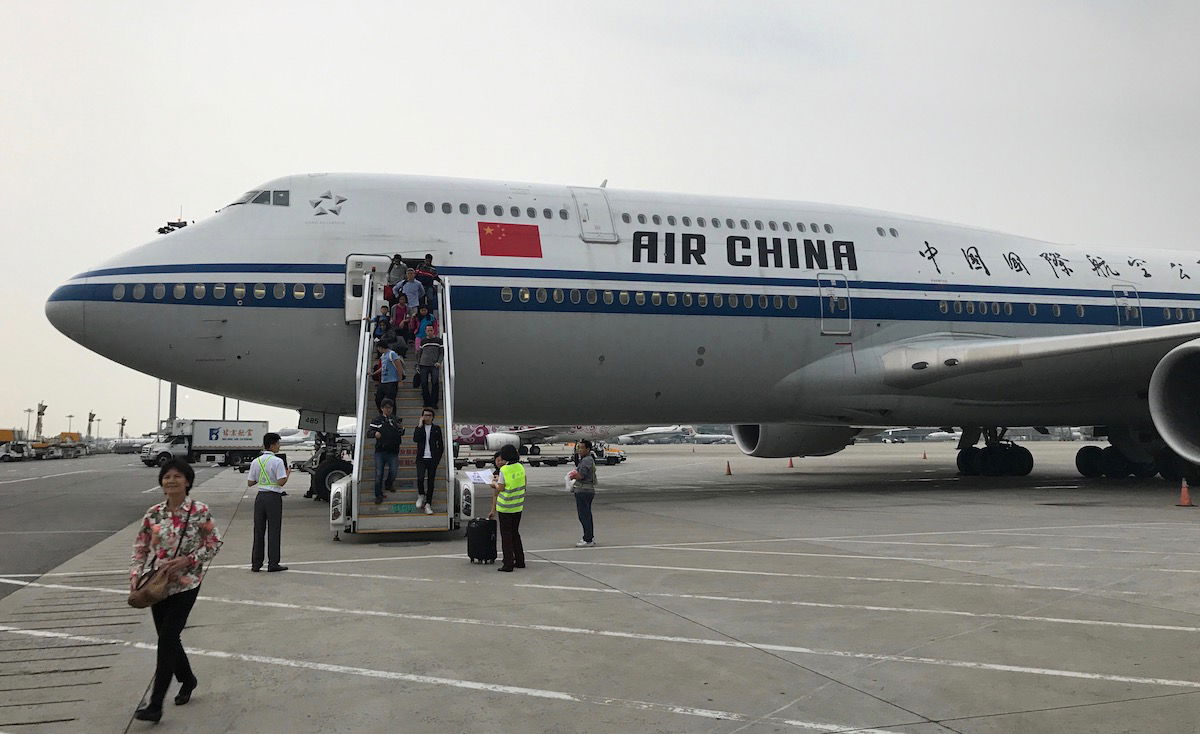 Air China 747-8
On one hand I see the logic, in that they don't want airlines competing too heavily against one another. The problem is that it's causing airlines to operate routes that are tough to turn a profit on, and also causing airlines to preemptively launch routes to prevent their competitors from operating them lately. The policy simply doesn't make sense to me, especially as multiple foreign airlines are allowed to compete in many of these markets.
Just to give an example, if you want to fly Sichuan Airlines between Shanghai and Los Angeles (two of the biggest cities in their respective countries) you'd have to connect twice.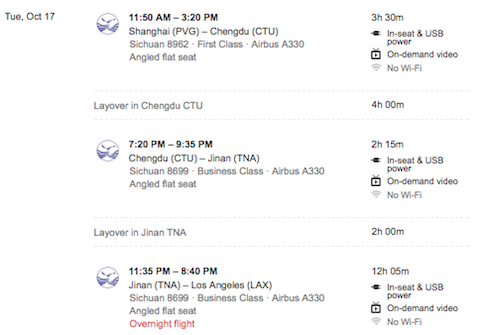 Similarly, Hainan is based in Beijing, and most of their longhaul routes are out of Beijing. However, Air China already operates many routes out of Beijing, so Hainan isn't allowed to fly from Beijing to Los Angeles or New York, so instead they fly from Changsha to Los Angeles and Chongqing to New York. Want to get from Shanghai to New York on Hainan? You'll have to connect twice or have a ~27 hour layover.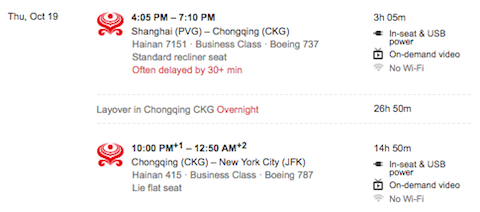 The counter argument is that this policy causes airlines to provide longhaul service to secondary cities with a lot of demand, which is true, though it also creates some of the most inefficient route networks you'll find anywhere in the world.
It looks like China is finally reconsidering their "one route, one Chinese carrier" policy. Per ch-aviation, the Civil Aviation Administration of China has released a draft regulation that would open up some longhaul routes to more Chinese airlines, as a way to increase international competitiveness:
Under the new proposal, routes that are currently limited to one carrier would be opened up to competition by domestic carriers.

As part of the reforms, long-haul routes would be classified into two types, depending on how open the Bilateral Air Services Agreement (BASA) is with the destination country. Open or partly open routes will be unrestricted on the number of carriers, routes and capacity. All other routes will only be partly restricted, with long-haul routes open to more than one carrier.
I wouldn't count on any changes until the proposal is officially approved, but I certainly support it. It doesn't make sense that three US airlines can fly nonstop from Los Angeles to Shanghai, while only one Chinese airline can. While there are tons of huge markets in China, there are only a few with decent yields, so a modified aviation policy seems like it would be in everyone's best interest.
What do you make of China changing their "one route, one Chinese carrier" policy?