I've long published my rankings of the world's best first class products and best first class lounges. However, I haven't historically published my rankings of what I consider to be the world's best business class products. I think it's time to change to that.
It's kind of hard to truly rank business class products, simply because there's so much variability in terms of the quality of products across aircraft, food and beverage service can vary significantly across flights, people prioritize very different things in business class, etc.
My list of the top business class products is essentially the airlines I generally most enjoy flying in business class, factoring in all the things that make a business class experience stand out. Before I get into this list, let me note a few things:
This is highly subjective, and these choices are just my preferences, so if you have different picks, that's totally reasonable, and I'd love to hear about them
I'm attempting to factor in the overall business class experience, from seat, to food and drinks, to service, to amenities
I'm generally going to be sorting the list starting with my favorite, though I could easily see myself switching many of these rankings by one or two spots
I'll always note which products I'm referring to with the rankings, since many airlines struggle with product consistency across the fleet
I haven't flown Starlux Airlines' A350 business class, so I can't include it on the list; however, when I do fly it, I suspect it will make the cut
In separate posts I've written about the world's best business class lounges, and the world's best business class seats (which often aren't airline specific).
With the above out of the way, below are my favorite business class products…
Qatar Airways business class
Qatar Airways sets the standard for business class, plain and simple. The carrier is known for its Qsuites business class, available on select Airbus A350s and Boeing 777s. Boeing 787-9s also feature an awesome business class product, though it's a bit different.
There's simply not a more well-rounded business class experience out there. Qatar Airways has thoughtfully designed seats with privacy doors, amazing dine on demand catering, impressive amenities (including pajamas), virtually unlimited entertainment, reasonably priced high-speed Wi-Fi, and more. If I could only ever fly one airline again in business class, it would be Qatar Airways.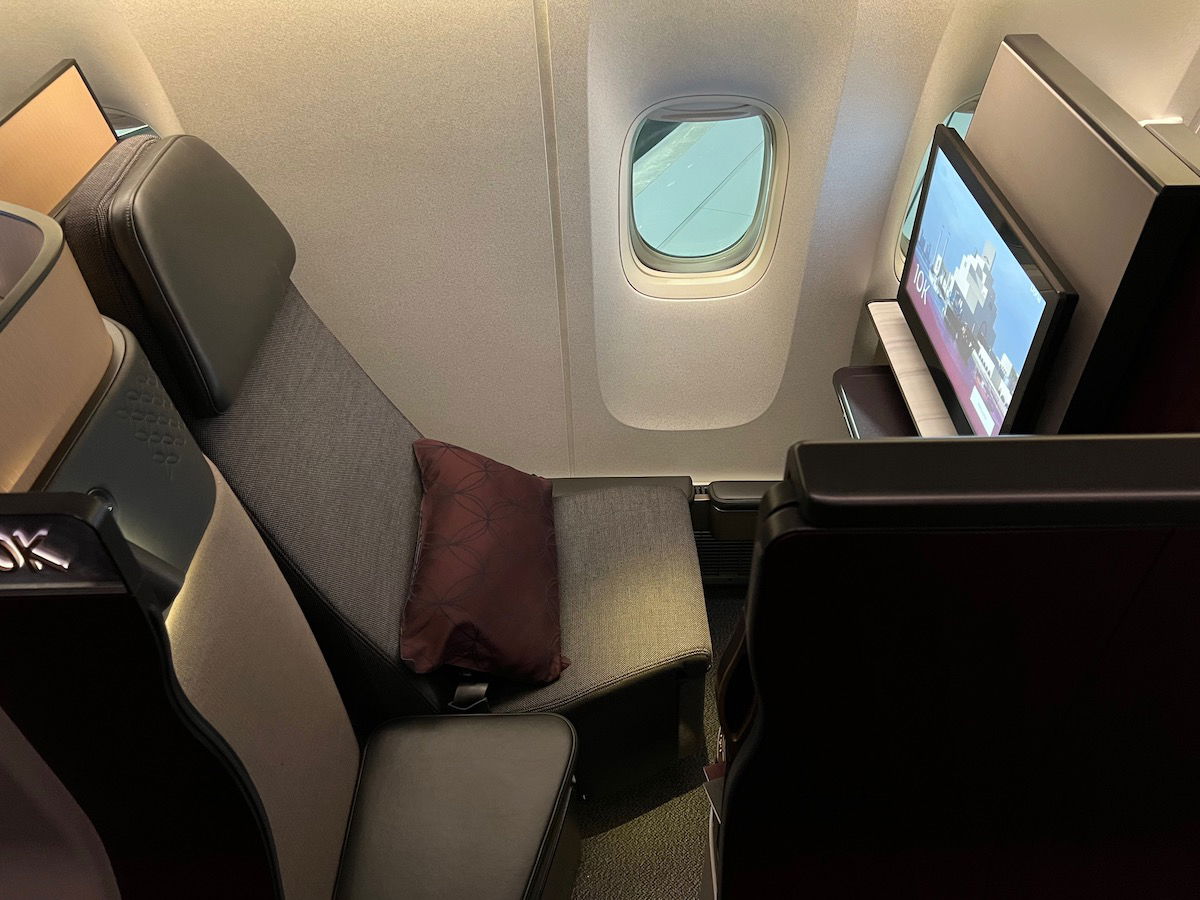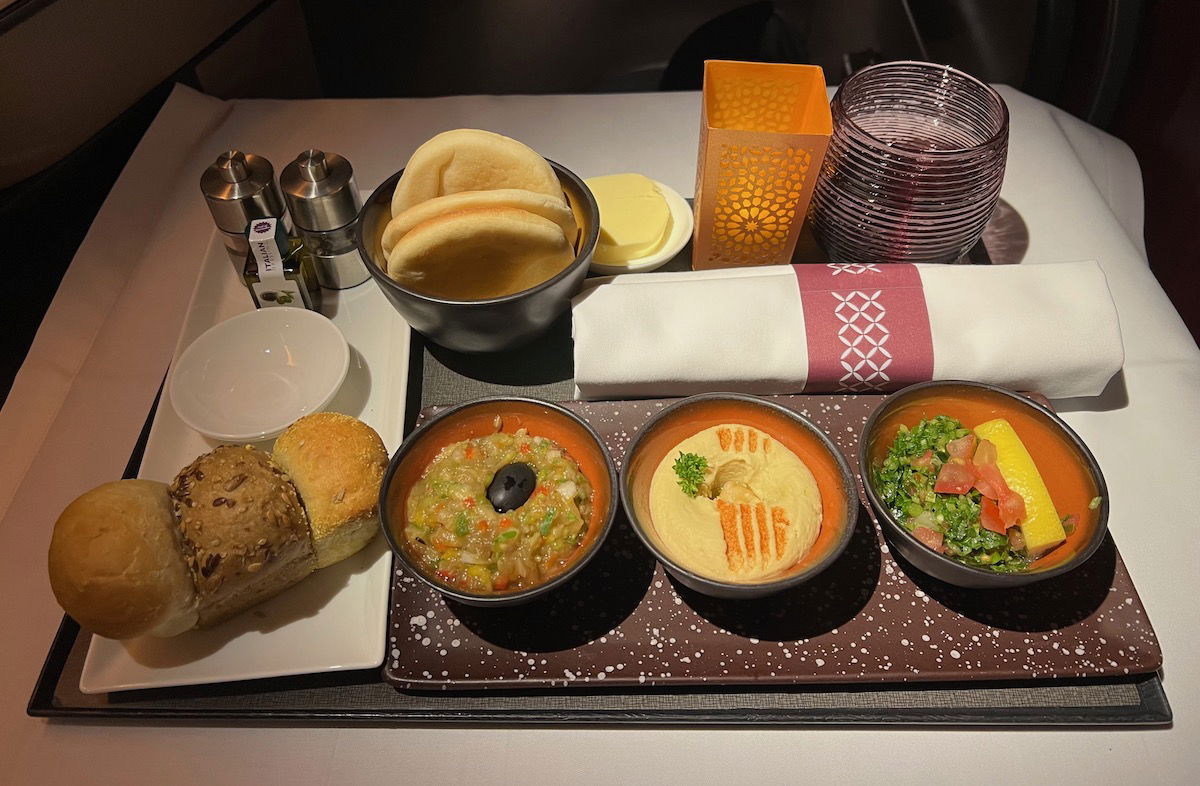 All Nippon Airways business class
All Nippon Airways has the world's best business class seat, known as "The Room," on select Boeing 777s. This seat is even better than Qatar Airways' Qsuites business class seat, and it honestly feels more like a first class suite than a business class seat. As you'd expect, service on ANA is to a very high standard as well (it's Japan, after all!), with both Japanese and Western food and drinks, and solid amenities.
However, ultimately the business class experience isn't quite as customized as on Qatar Airways. I do think that Qatar Airways & ANA have the two best business class products at the moment.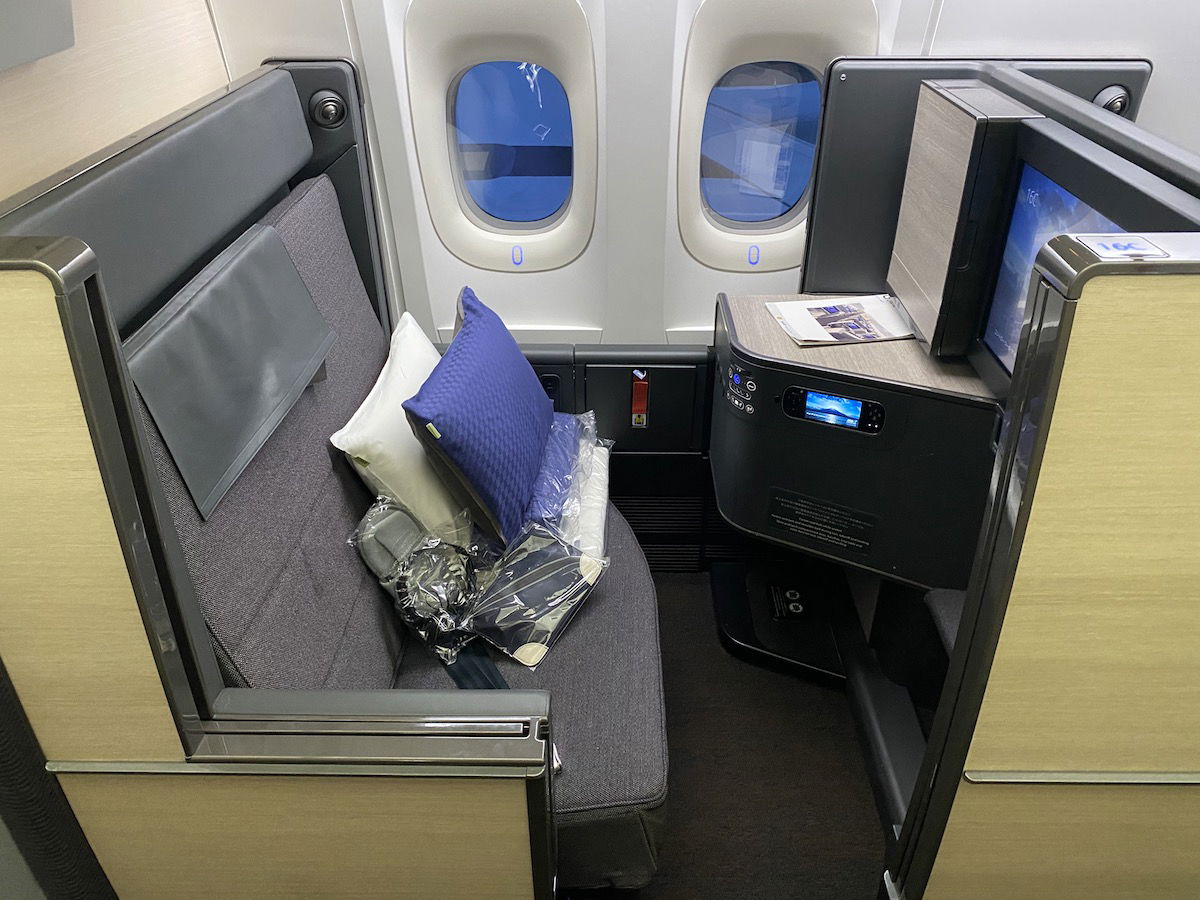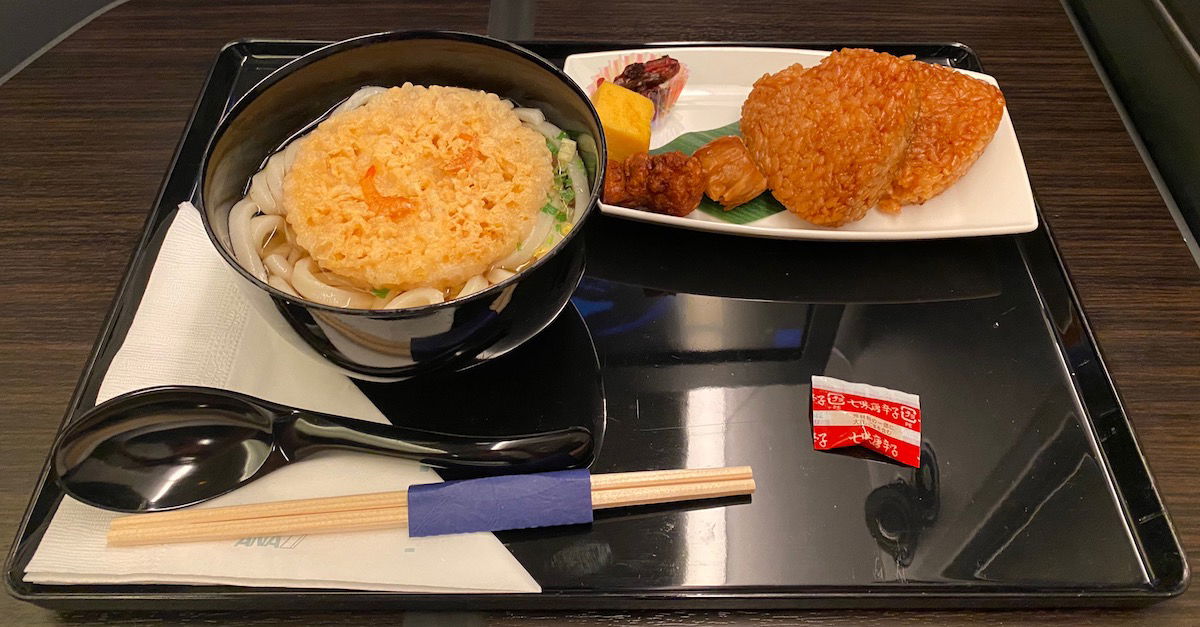 Etihad Airways business class
Etihad Airways is really in a groove, with its new A350 business class suite. Etihad has reverse herringbone seats with doors, and the seats are comfortable and feature incredible tech (bluetooth audio, wireless charging, etc.), with lots of entertainment and solid Wi-Fi.
Etihad's soft product is excellent as well, in particular thanks to the Armani / Casa collaboration. From great bedding, to dine on demand catering, to a great coffee selection, Etihad has come a long way in business class. Etihad will also soon introduce a new Boeing 787 business class.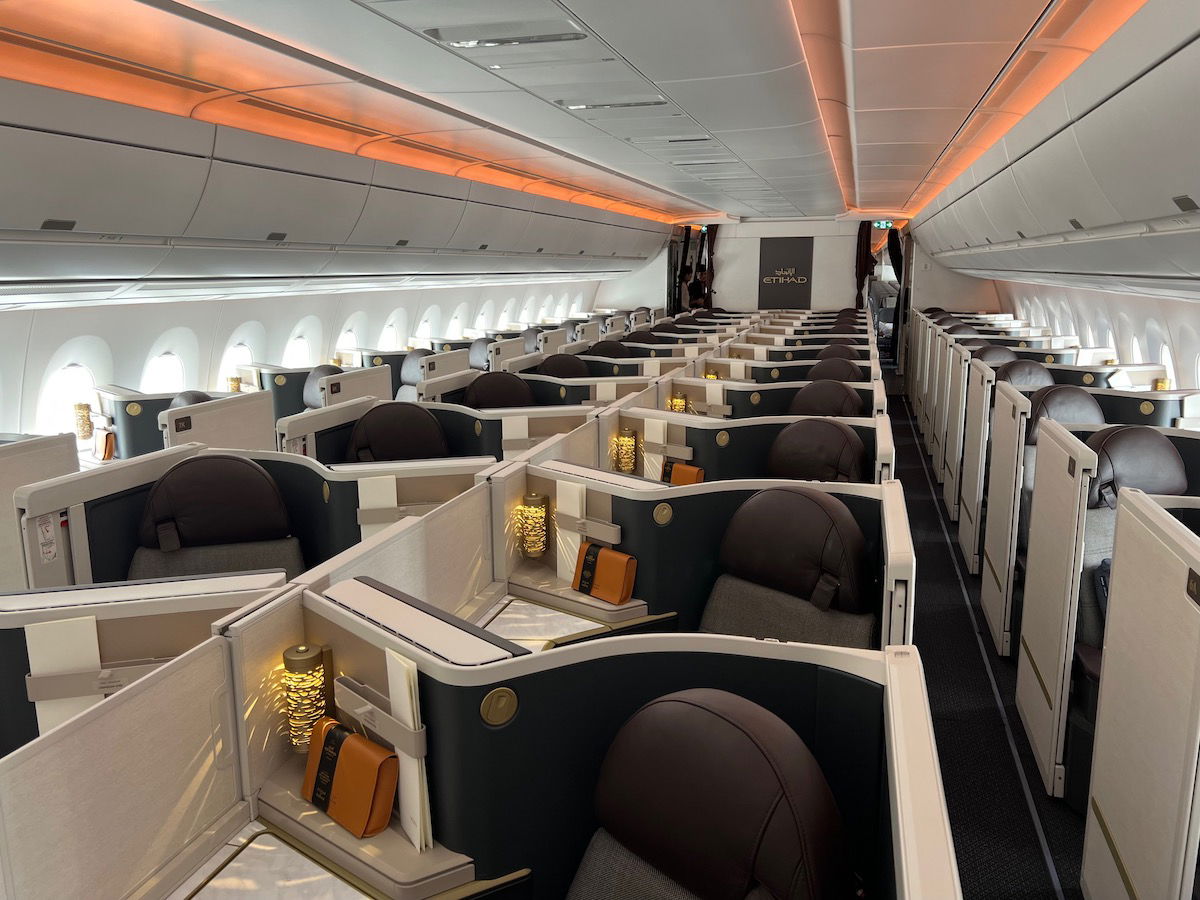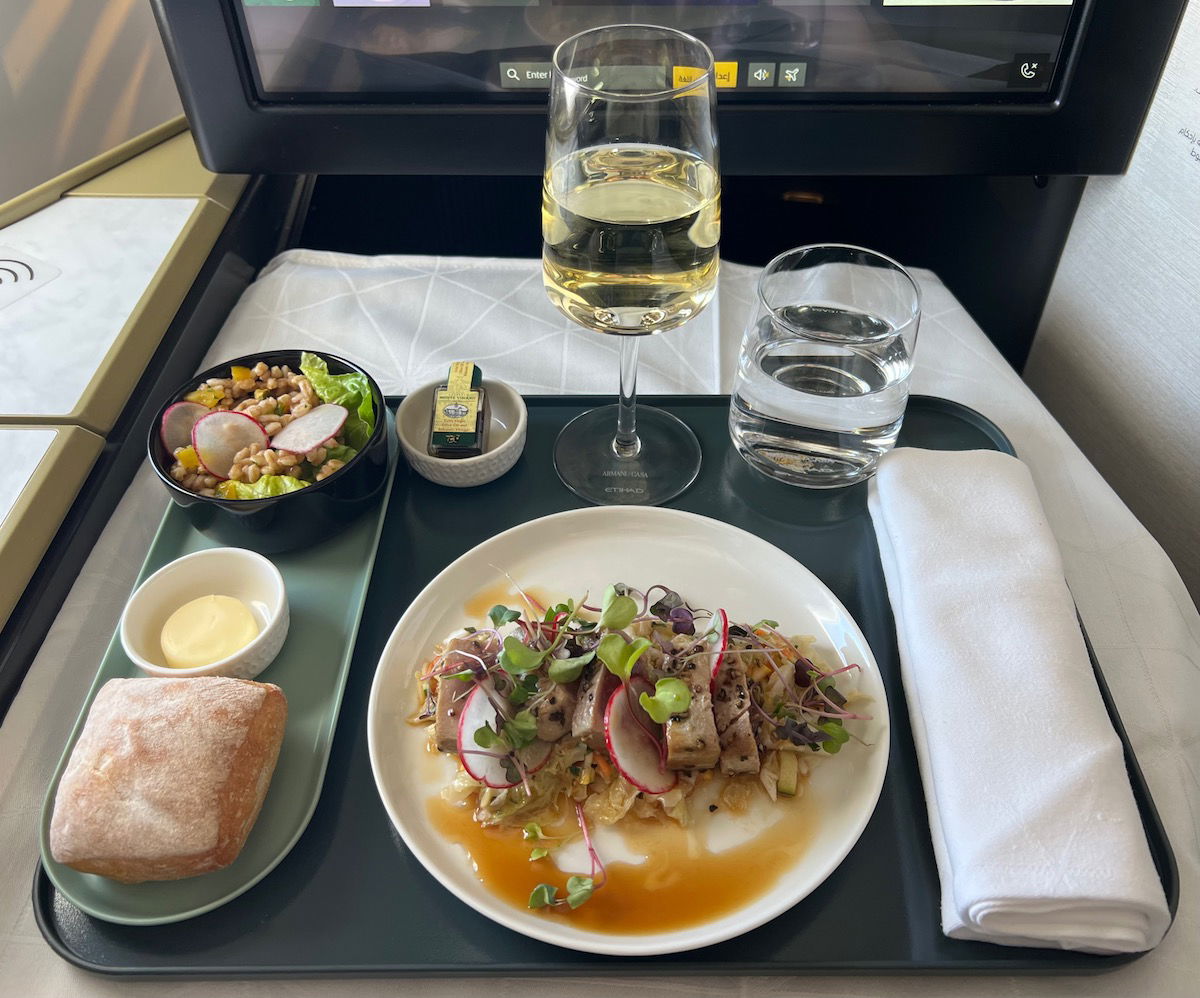 Turkish Airlines business class
Turkish Airlines actually has a pretty mediocre business class hard product. Turkish's Boeing 787 business class consists of staggered seats, while Turkish's Boeing 777 business class has seven seats per row. So why do I rank Turkish Airlines so highly?
Well, everything about the soft product is excellent. In my opinion, Turkish has the best food of any airline in business class, plus a great coffee selection. On top of that, I find hospitality on Turkish to consistently be genuinely hospitable and friendly.
Turkey is an incredible country with so much to offer (that's a statement about the food, culture, history, and people, and not about the government), so connecting through Istanbul is always a pleasure.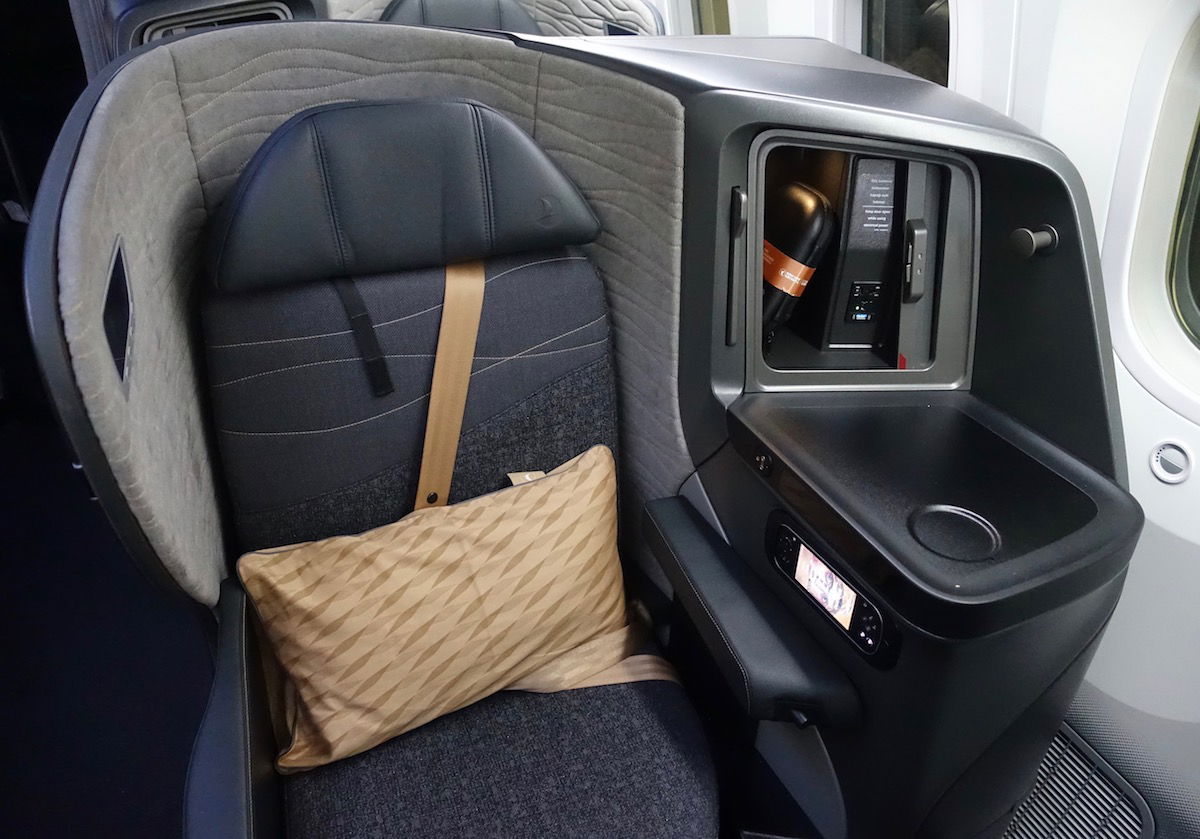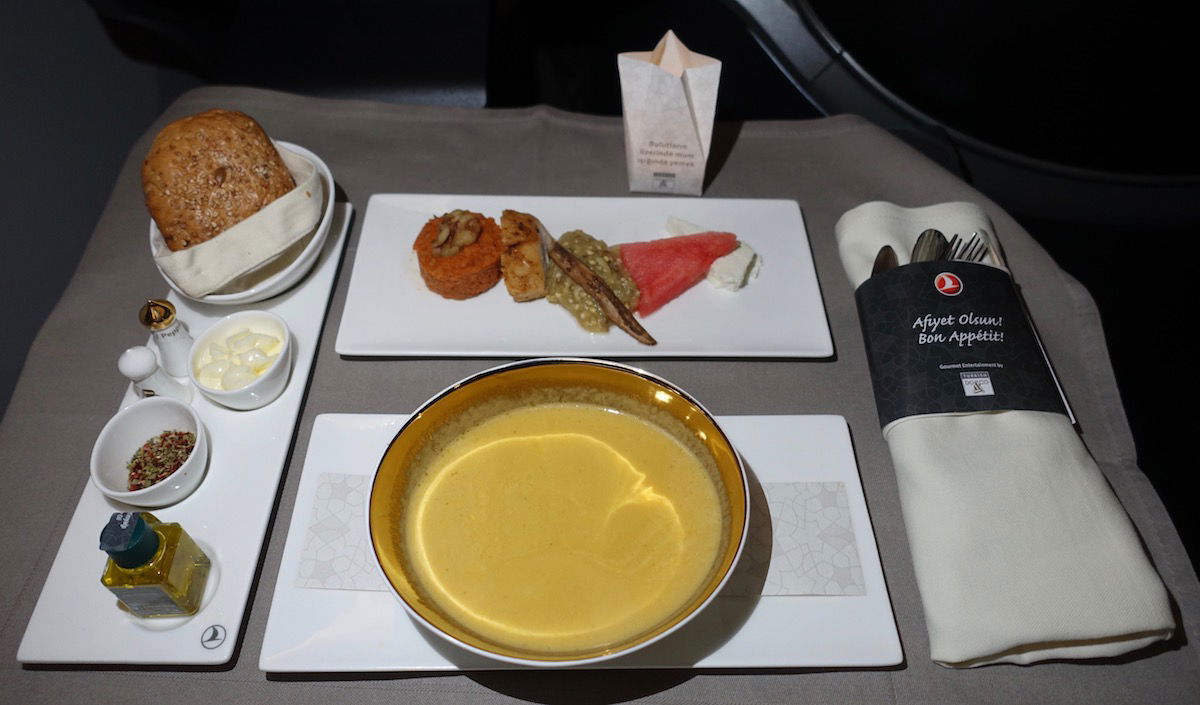 Singapore Airlines business class
Singapore Airlines is one of the world's most recognizable airline brands. Ironically enough, the carrier's business class hard product is not cutting edge, whether you're flying the Airbus A350 or Airbus A380. And in some ways the carrier is lacking a bit when it comes to amenities, with no pajamas, very basic amenity kits, no dine on demand, etc.
However, in my opinion there's not an airline that more consistently has exceptional service in business class than Singapore Airlines. There's just so much pride that goes into service on Singapore Airlines, and I don't think I've ever had a bad flight with the airline.
The airline also has a lot going for it beyond friendly service, including free Wi-Fi, endless entertainment through the KrisWorld system, and "Book the Cook," which allows you to pre-order your food from a huge selection of options that might not be available on board.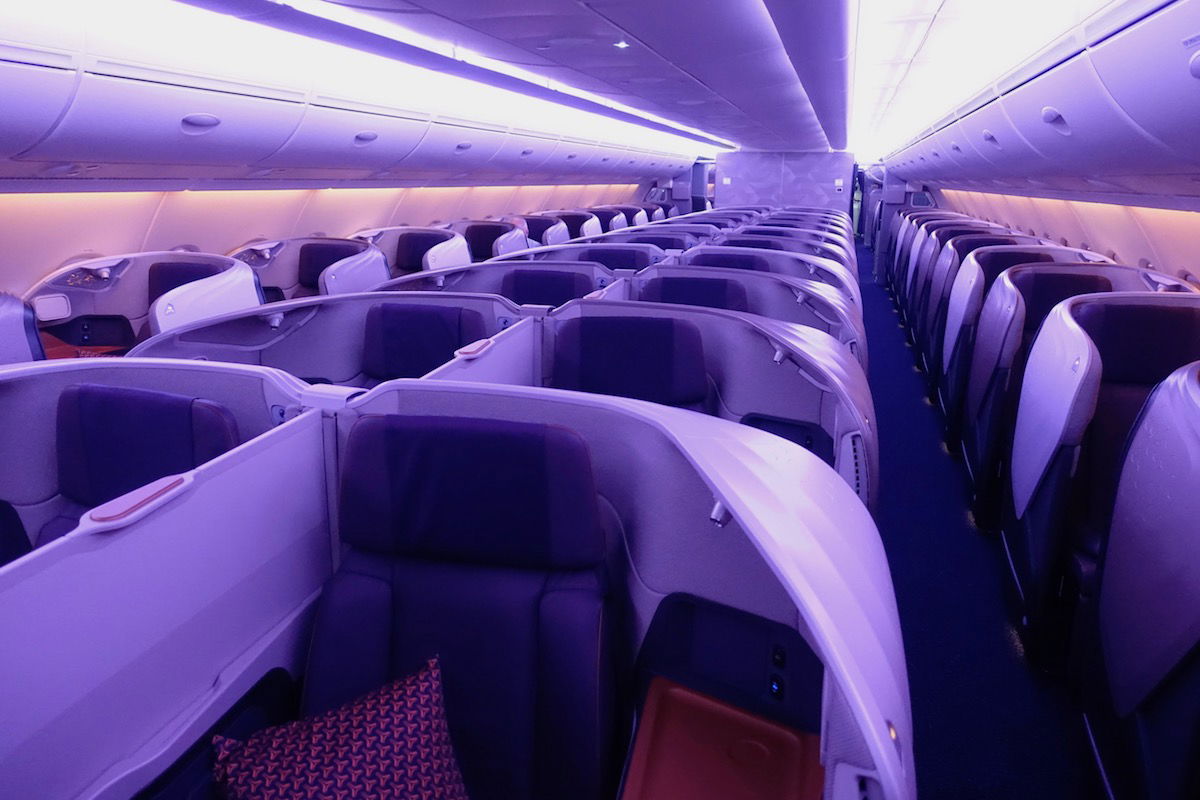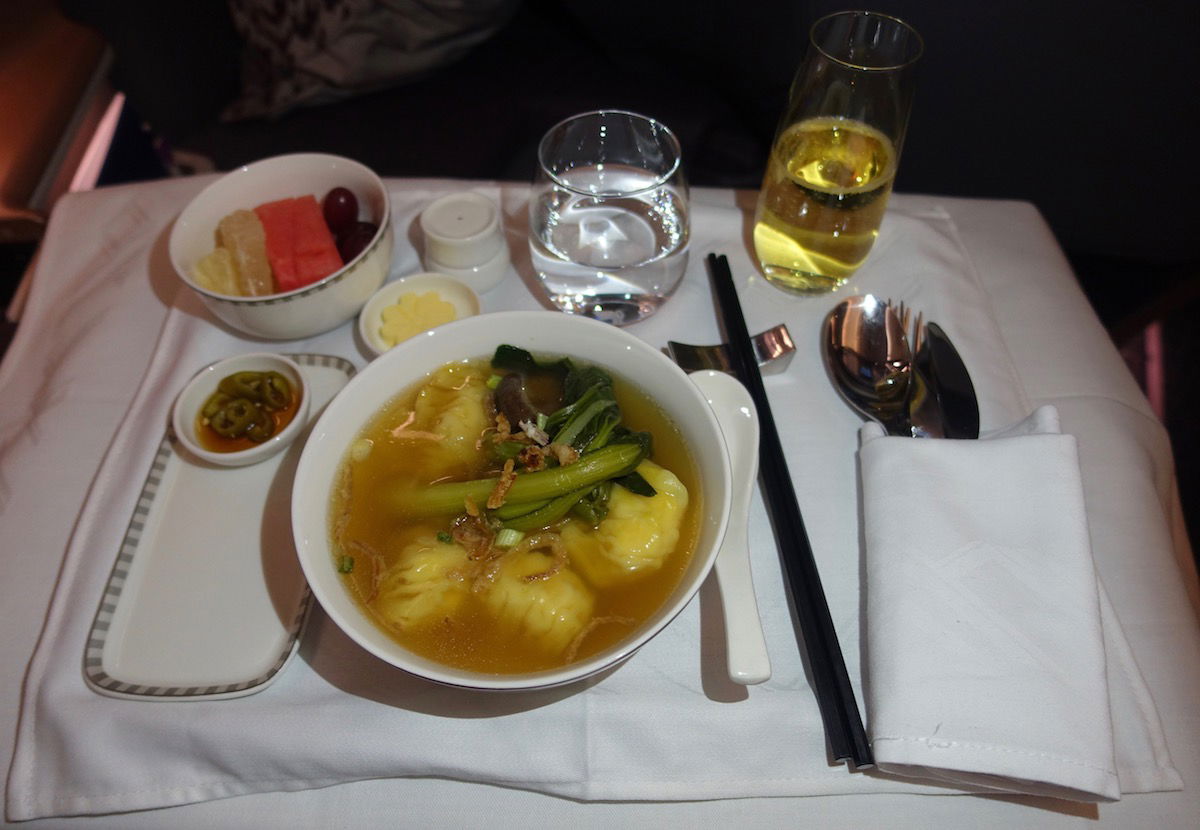 EVA Air business class
Taiwan is blessed with three amazing airlines, with China Airlines and EVA Air being the two longstanding ones. EVA Air has the edge, and has an incredible business class soft product. The carrier's business class seats are nothing special, and include reverse herringbone seats on the Boeing 777 or staggered seats on the Boeing 787, but it's the food, drinks, amenities, and service, that set the airline apart.
From amazing champagne, to a collaboration with Din Tai Fung for food, to comfortable pajamas, EVA has one of my favorite soft products in the world. If you're lucky, you can even fly on one of EVA Air's Hello Kitty jets.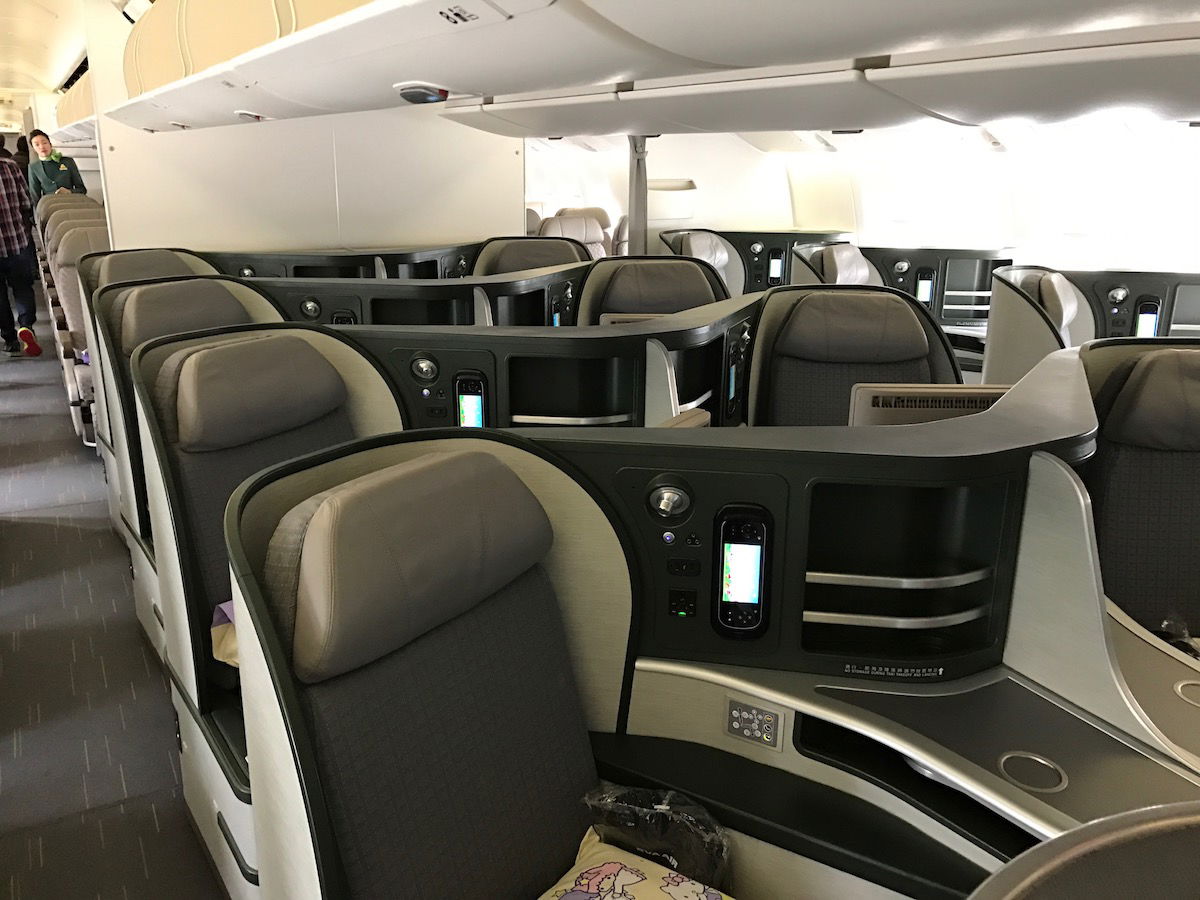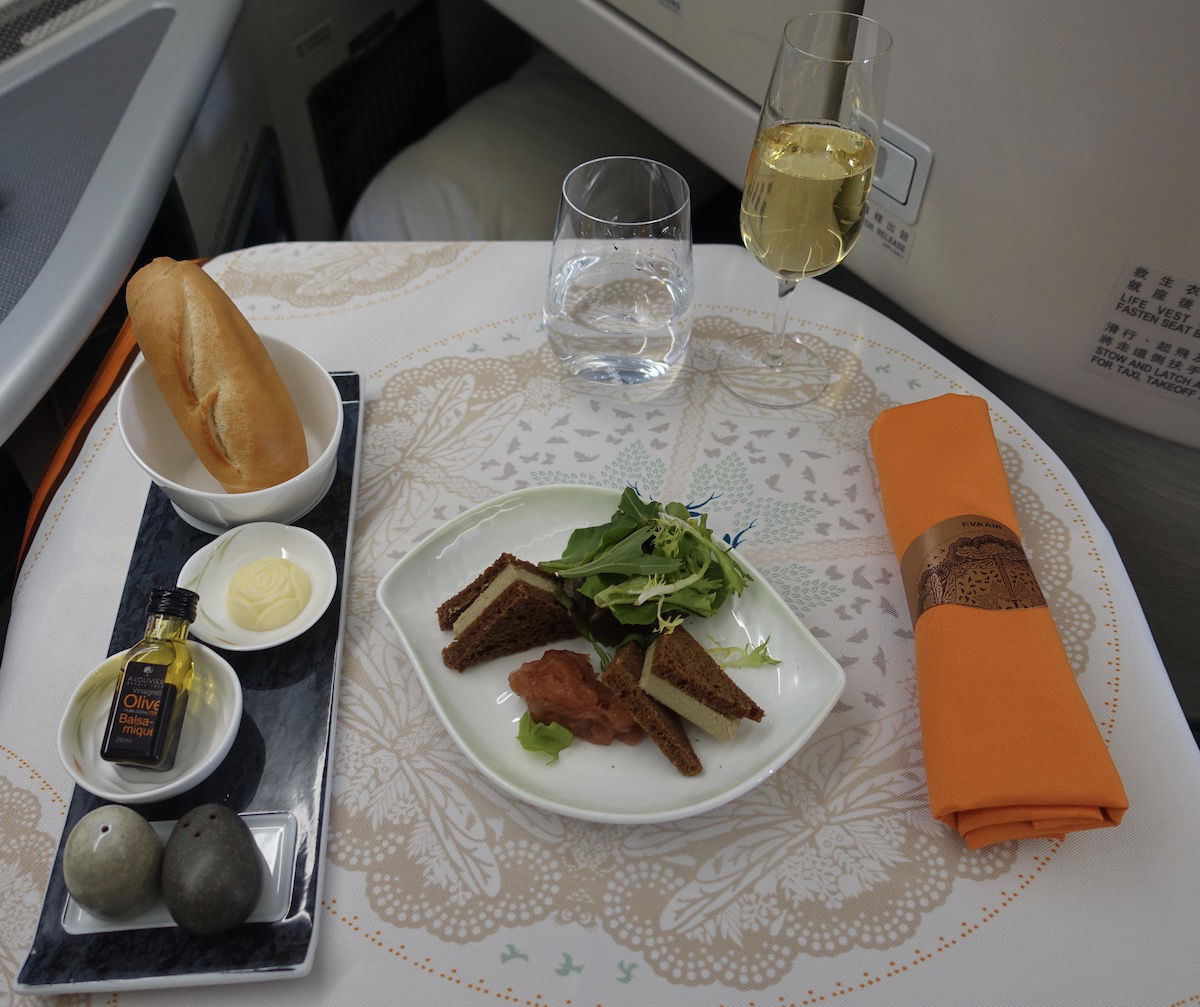 Japan Airlines business class
Japan Airlines has Apex Suites in business class on select Boeing 787s and Boeing 777s, which is my favorite "generic" business class seat in the world (in other words, one not exclusive to a single airline). The window seats in this configuration are unparalleled in terms of privacy and space.
On top of that, Japan Airlines has friendly Japanese service, solid food, reasonably priced and fast Wi-Fi, and pretty good amenities.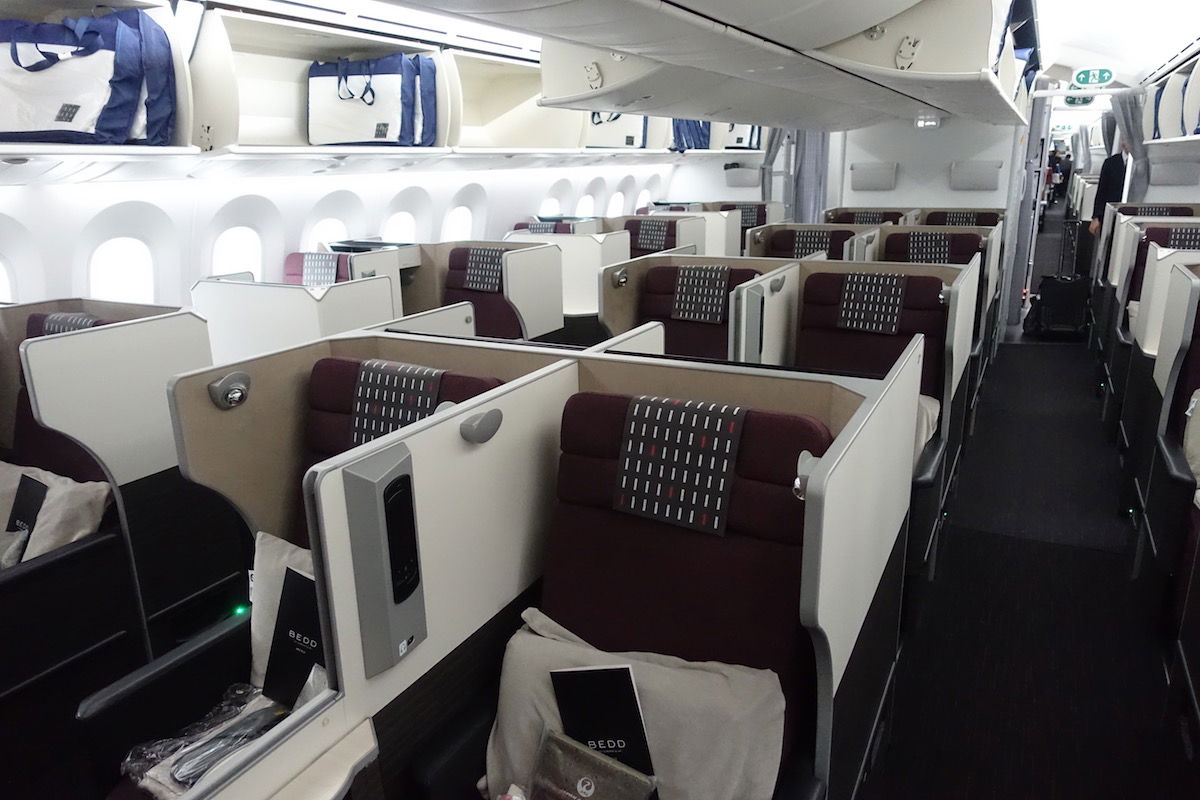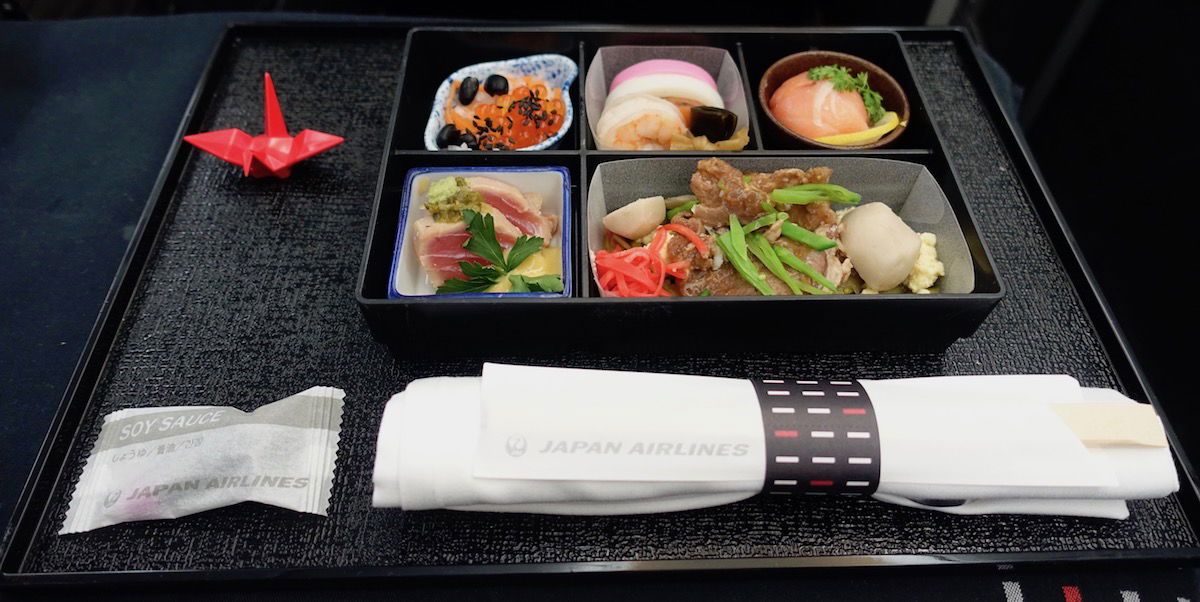 Oman Air business class
Oman is one of the most interesting countries in the Gulf region, and Oman Air is very much a reflection of that. For one, Oman Air has a great business class seat — the airline has Apex Suites on most of its long haul aircraft, much like Japan Airlines, and those are hard to beat.
On top of that, the airline has excellent food and extensive amenities (including pajamas). It's also interesting how Oman Air has a combination of local flight attendants and foreigners, which you won't find on Emirates, Etihad, or Qatar.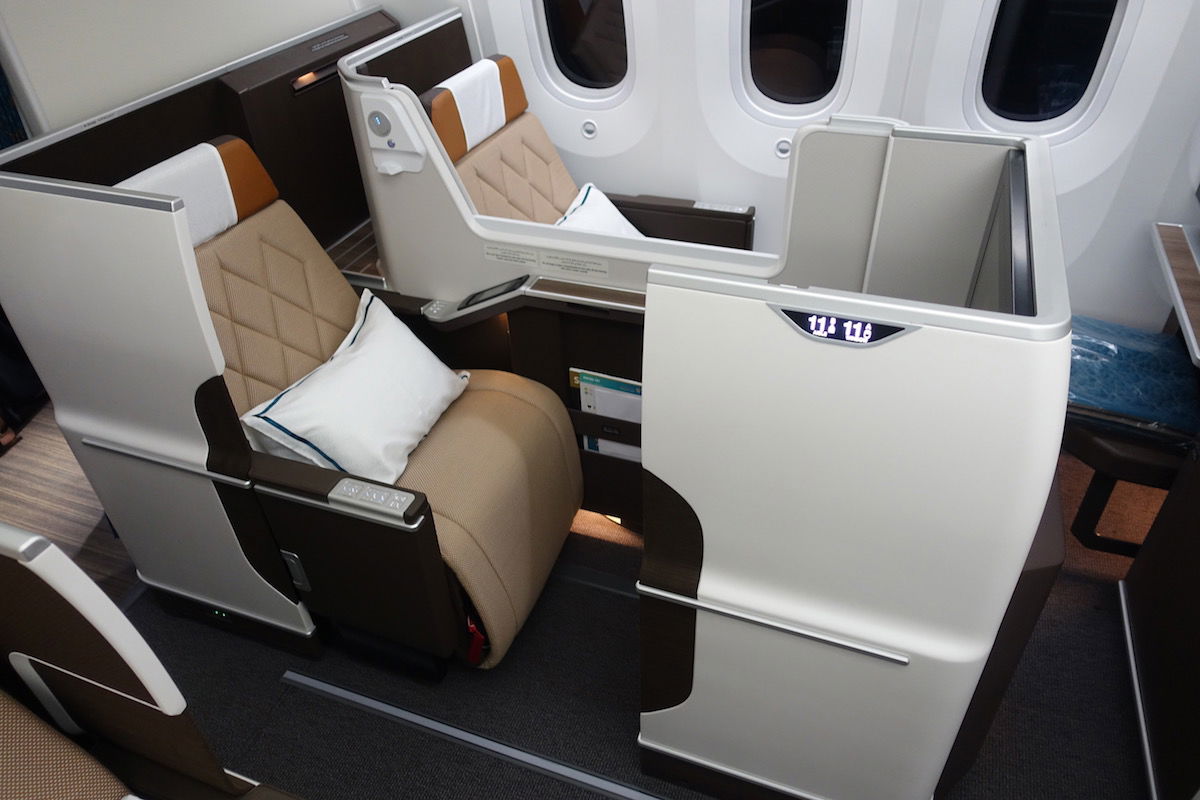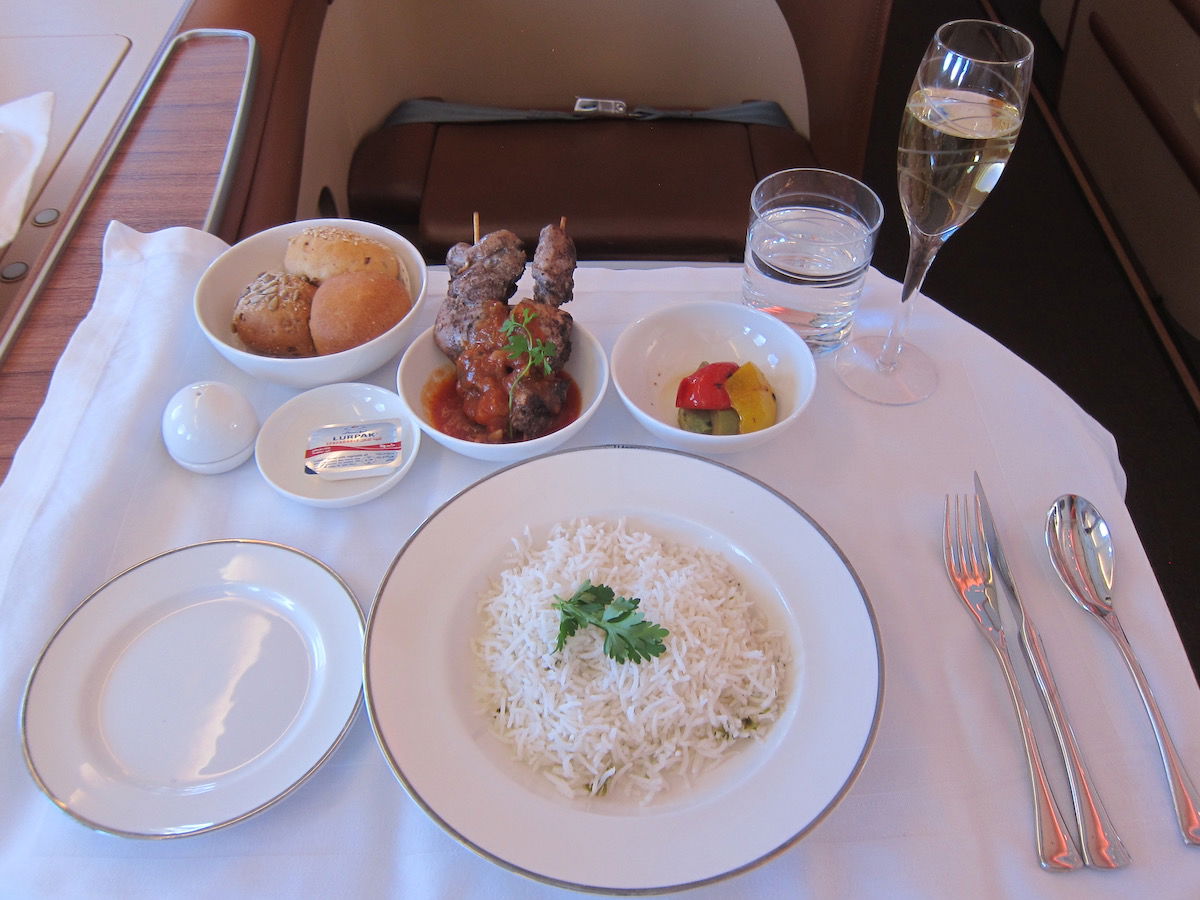 Bottom line
It's amazing how far business class has come over the years, especially when it comes to seats. Many business class seats are now better than first class seats 15 years ago.
Since we're all looking for different things, there's not a single business class product that we'll all agree is the best. The above are my favorites, and Qatar Airways and All Nippon Airways are definitely my favorites. However, there are lots of other lovely products as well that I really enjoy.
What are your favorite airlines you've flown in business class?