I've been in the US for several weeks now, which is the most amount of time I've spent here in quite a while. That's why I'm excited to be embarking on my next adventure today, as we head to Greece the (very) long way in Emirates first class. I'm so excited to be flying Emirates again, and especially to be flying with Ford, as Emirates first class is always more fun with company. It has also been a couple of years since I've flown Emirates' A380 first class.
This has been a huge week when it comes to news, as I feel like there were so many airline and hotel announcements. Hyatt announced positive changes to their suite upgrades, Marriott backtracked on free breakfast at Courtyards, there was a great new Amex Offer for Air France and KLM purchases, China Eastern announced a flight to Pittsburgh, and more.
With that out of the way, here's a recap of this week on the blog:
Featured Stories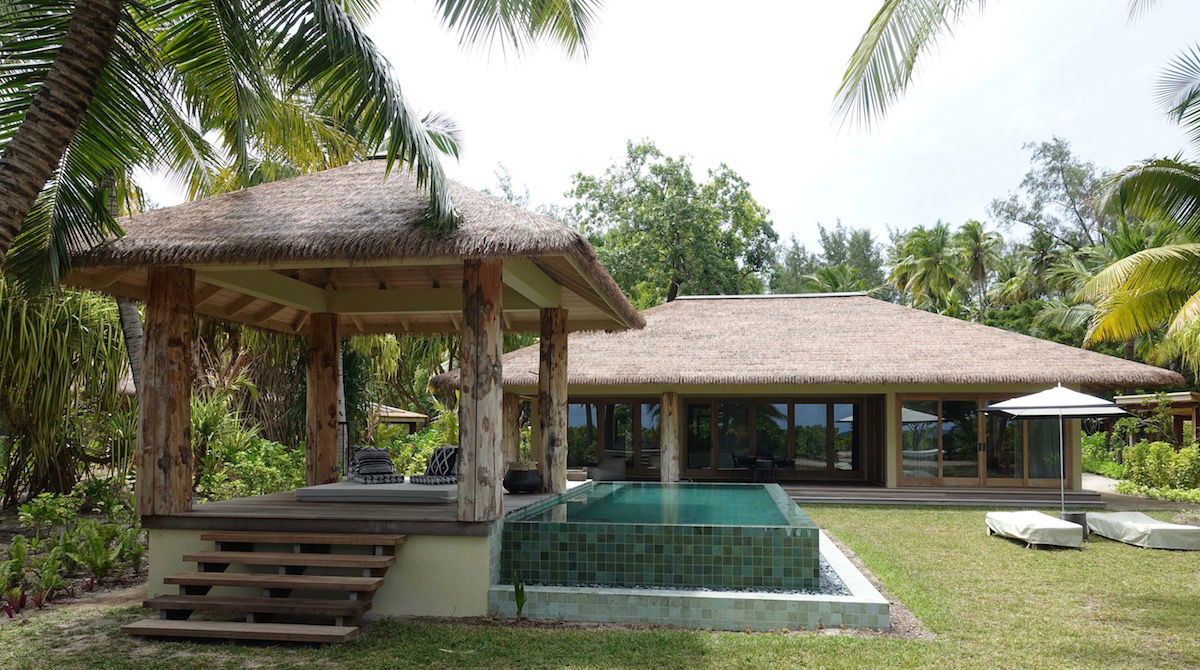 As I wrote about a couple of installments back, we were spending a total of eight nights in the Seychelles. We spent our first three nights on the island of Mahe at the Four Seasons Seychelles, while we spent our last five nights at the Four Seasons Desroches Island, which just opened earlier this year and is located on a private island.
This resort intrigued me, largely because I wasn't sure what to expect. Would this be a private island experience in the same way you'd get in the Maldives?
We booked the Four Seasons Desroches Island last December under a pre-opening offer. The rate was 724EUR per night. That's a lot of money, but in fairness all rooms at this resort are villas, so at least you're getting a big room for this. This was a big splurge, but we were staying for my birthday, and thought this would be a special experience.
---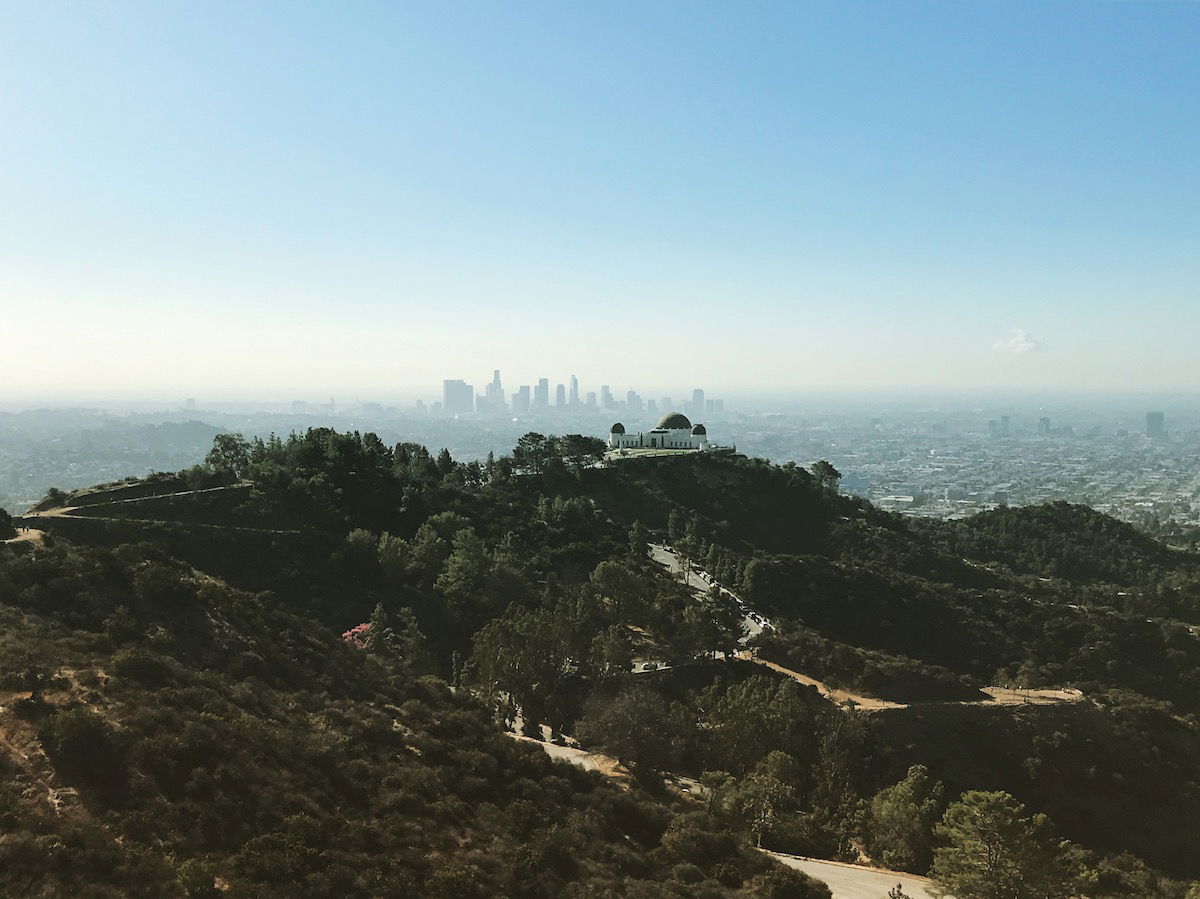 In March we first learned that American Express would be ending the OPEN Savings program as of June 1, 2018. With this program, those with American Express business cards could earn extra rewards for purchases with select retailers, including FedEx, Hertz, HP, and 1800Flowers.com.
Specifically, if you had an eligible card, you could choose to receive either 5% off or two bonus Membership Rewards points per dollar spent. This was a nice additional reward for those with an Amex business card.
At first there was no indication that Amex would introduce a new program, though it looks like they have. As of June 1, 2018, American Express has introduced the "Do More Business" program.
---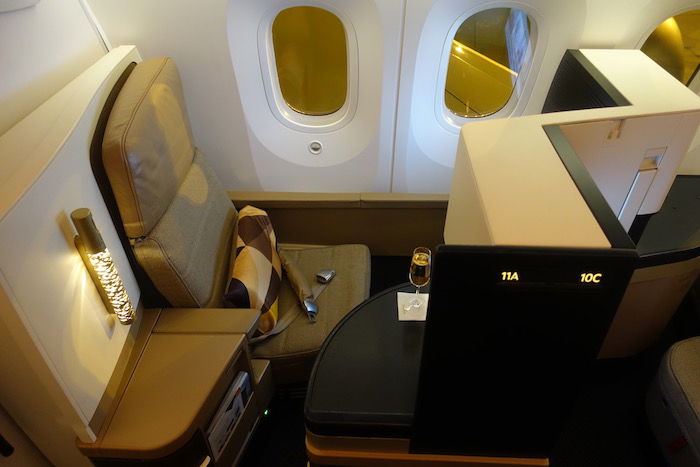 There's no denying that American miles are worth less than they were before the AAdvantage devaluation of March 2016. In many cases we saw the cost of international first class awards go up significantly, while in some cases the cost for business class awards only increased marginally.
There are still so many great ways to redeem American AAdvantage miles, and in this post I wanted to share some of my personal favorites for travel originating in the US (I'll write a separate post with my favorite ways to redeem miles for travel originating outside the US).
To start, here's what American's award chart looks like for first & business class redemptions originating in the continental US on partner airlines (and you should generally be redeeming your miles on partner airlines whenever possible anyway):
---

TIPS: Earning Miles & Promos
Earn Bonus Points For Hyatt Stays This Summer
Earn Triple Points For Hilton Stays This July With Honors Amex Cards
GREAT Amex Offer: 20,000 Bonus Points For $1,000 Spend With Air France
American Express' New "Do More Business" Program
One Day Left To Book Accor Hotels At 30% Off
Comparing The No Annual Fee Chase Ink Cards
The Great Deal I Scored At The Park Hyatt St. Kitts
Last Chance: Register To Buy LifeMiles With A 140% Bonus
Easiest Way To See How Many Credit Cards You've Opened In The Past 24 Months
Excellent Qatar Airways Business Class Fares From Asia to Europe
Chase Ink Business Cards & 5/24
Comparing The New IHG & Marriott Credit Cards
Targeted: CardMatch 100K Amex Platinum Offer Is Back
TRICKS: Redeeming Miles
A Series Of Unfortunate Events #3: Last SECOND Award Travel
Etihad Guest Introducing Variable Award Pricing As Of June 30, 2018
News To Me: American Restricts Elite Benefits On Partner Award Tickets
Best Uses Of American AAdvantage Miles To/From The US
You Can Now Redeem Alaska Miles For Hotel Stays (But Please Don't)
Is LifeMiles Still Blocking Star Alliance Award Space?
Japan Airlines Mileage Bank Partner Award Chart Devaluation As Of November 20, 2018
Frustrating: FlyingBlue Award Calendar Eliminates Flexible Date Search
Free Chrome Extension Makes Searching For Award Flights Easier
The Incredible Value Of Booking Marriott Hotel + Air Packages Before August
TRAVEL With Ben (Lucky)
Can I Link My Business And Personal Credit Cards?
Why Doesn't Heathrow Terminal 2 Have A People Mover?
REVIEWS & Trip Reports
Review: Four Seasons Desroches Island
NEWS & Updates
Flying Blue Makes Negative Changes To Promo Awards
Commercial Flights To Paine Field Delayed Until 2019
How To See Your British Airways Class Action Settlement (I'm Getting $837!)
Pittsburgh Is Paying HOW MUCH For Two China Eastern Flights?!?
Huge Improvement To Complimentary Delta Medallion Upgrades On Aeromexico
Air Belgium Is Operating Flights On Behalf Of Air France This Month
Johnny Rockets Syracuse Airport Joins Priority Pass
Arch-Rivals Qantas And Air New Zealand Announce Surprise Partnership
Marriott Reveals New Platinum Welcome Gift Options
Hyatt Improves Globalist Suite Upgrade Award Expiration Policy
Aeromexico Throws Tantrum Over Emirates' New Flight To Mexico City
Marriott Isn't Introducing Free Platinum Member Breakfast At Courtyards After All
British Airways Settles Fuel Surcharge Lawsuit: You May Be Entitled To Avios Or Cash
US Bank & Korean Air Launch The Worst $450 Annual Fee Card I've Ever Seen
First Look: The New United Polaris Lounge Newark
Oops: Hyatt Regency Sydney Valet Accidentally Parks Porsche Underneath SUV
Amex Platinum Cardmembers Can Now Access More Lufthansa Lounges
Emirates Confirms New A380s From 2020 Will Have Premium Economy
Creative: Delta Showcases Uniforms From The Past In New Safety Video
China Eastern Will Fly Nonstop To Pittsburgh… Once
ANA Is Building A Special A380 Lounge In Honolulu
Zimbabwe Airways Can't Fly Because They Don't Have Any Pilots (And Pilots Are Expensive)
Wow: A Travel Agency Is Chartering An Etihad A380 For A Staff Party
Next Destinations For Singapore Airlines' New A380: Shanghai & Zurich
Singapore Airlines Resuming World's Longest Flight On October 11, 2018
'Passport Plum' – Here Are Delta's New Uniforms
Singapore Airlines' Newark To Singapore Flight Is Now Bookable!
The Search For MH370 Called Off Again
Qatar Airways Is Improving First & Business Class Catering
INSANITY: Pastor Wants Fourth Private Jet, Worth $50 Million
Delta Is Ending Flights Between New York & Havana
Amex Testing Out New Centurion Lounge Access Restrictions
I Can't Believe It: This Flight Is Sold Out For The Entire Season!!
The Domestic Transatlantic Flight I Can't Wait To Take In Economy
Qatar Airways Privilege Club's MASSIVE Award Chart Devaluation (Without Notice)
Air Tahiti Nui Reveals New 787 Cabin & Livery
Aer Lingus Has A New A330 With Inferior Business Class Seats
---
I hope everyone has a great rest of the weekend!