Wow, I really wasn't expecting this.
Earlier I wrote about the unique once weekly transatlantic flight that we'll see this summer between Paris and Saint Pierre, which is located just off Newfoundland. The weekly flight will be operated by a Boeing 737-700, and will operate westbound on Mondays and eastbound on Tuesdays.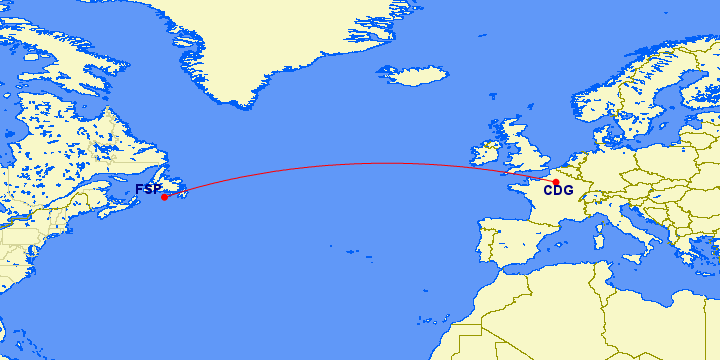 On one hand this route is logical enough in the sense that it's connecting a territory of France with Metropolitan France. At the same time, we're talking about a once weekly transatlantic flight to a territory with just 6,000 residents. In fairness, otherwise getting between the two places is really expensive, but still, I questioned the logic of this route, as did many.
To make things even more challenging, the route will apparently be weight restricted due to the short runway in Saint Pierre, meaning they won't even be able to carry a full load of passengers. Furthermore, apparently the route is government backed, so there are some subsidies for the airline operating the flight if things don't work out.
Shortly after writing my post earlier I sent off a reservation inquiry through Air Saint-Pierre's website. While ASL Airlines will be operating the flight, Air Saint-Pierre is marketing the flight. They don't have instant ticketing for any of their flights, but rather you have to submit an email request (which is shocking as well, even for a small airline). So I sent off a request, and figured I'd be hear back in a few days.
Nope, I heard back 30 minutes after I submitted my request.
Hello,
All the flights from Paris are complete for the summer.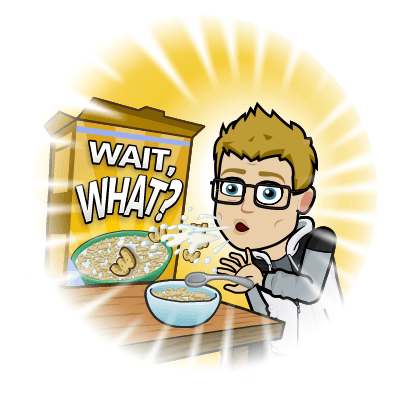 I figured that maybe they had decided to cancel this flight, or that something was lost in translation. There's simply no way that this flight could have already been booked out. Craziest of all, I inquired about the inaugural flight from Paris to Saint Pierre, as I figured that would be the emptiest of all, since my assumption is that most people taking this flight are originating in Saint Pierre, and not in Paris (so they wouldn't be taking the first flight from Paris to Saint Pierre). I had visions of basically flying a private jet across the Atlantic (well, with 30″ of pitch, but…)
So I responded:
Thank you for the quick response. To clarify, all flights in both directions (from Saint Pierre to Paris and Paris to Saint Pierre) are sold out for the summer? If so, are the flights completely full, or were they canceled? I'd really like to take this flight.
They responded four minutes later:
Hello,
If you tell me what dates you are interested in, I might find a flight that goes from Saint-Pierre to Paris, but they are very limited and mostly all booked.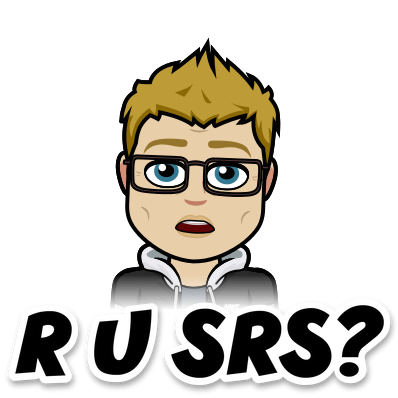 Okay, at this point it seemed to me that it might be more efficient for them to just let me know which flights were available, given that we are talking about a total of eight flights. I responded:
Thank you. Do you have August 7, 14, or 21, available from Saint-Pierre to Paris?
10 minutes later they responded as follows:
Hello,
Sadly, all those dates are booked.
So I responded as follows:
Thank you. Then do you have a date in July with availability? I am willing to take the flight whenever it is available.
Three minutes later they responded as follows:
I have a flight from Saint-Pierre to Paris on the 10th of July. Only one place available. Send me your name, date of birth and phone number, and I'll go ahead and make the reservation for you.
So they literally have a single seat available on this route the entire season? Wow.
I'm in disbelief here on so many levels. I'm not sure whether to be more surprised that this airline doesn't allow bookings on their website yet responds to emails in a couple of minutes, or to be more surprised by the fact that every single seat is sold out in both directions on this flight for the entire season.
If they have in fact sold every available seat, good for them. I don't think anyone in their right mind would have predicted the route would to that well. This just seems so implausible that in the back of my mind I figure there must be more to this story.
Emirates, this is your next big market! Let's get going on some double daily A380 service between Dubai and Saint Pierre!
(Featured image courtesy of Doc Searls)