Air Belgium is a startup airline that intends to operate a fleet of Airbus A340-300s for flights between Charleroi (outside of Brussels) and China (including the mainland and Hong Kong). The airline has business class, premium economy, and economy, and I can't quite wrap my head around their business model:
It seems they're going after Chinese tour groups, though I'm not sure the margins there are great
The A340 isn't exactly the most fuel efficient plane, though on the plus side I assume they got the plane for cheap
Recently both Cathay Pacific and Hainan started flying to Brussels, so they have a lot of competition
Charleroi Airport isn't convenient for most, and Air Belgium has no partnerships for connecting traffic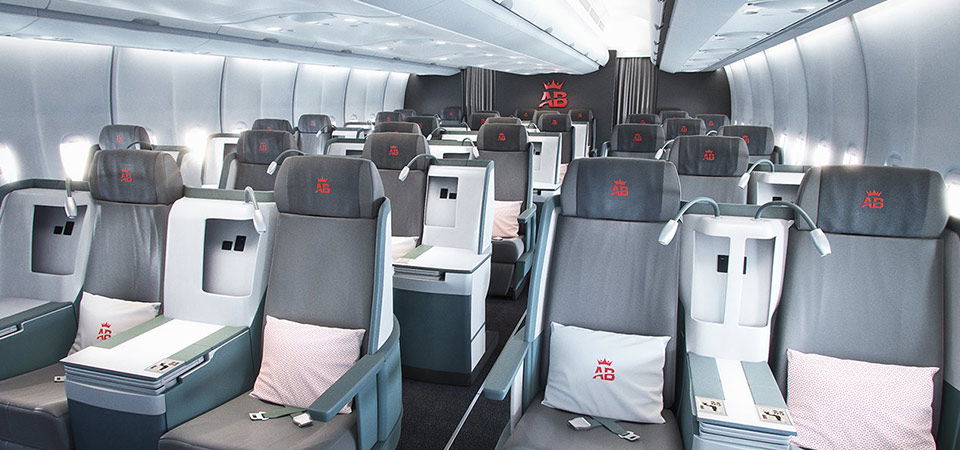 Air Belgium's business class
The airline was supposed to begin flying between Brussels Charleroi and Hong Kong as of April 30, 2018, though just days before the flight was supposed to launch they postponed the inaugural until tomorrow, June 3, 2018. They gave two reasons for this delay:
They didn't have overfly rights for Russian airspace, and claimed that avoiding Russian airspace wasn't possible
Air Belgium isn't yet in the GDS, meaning that they can't make their flights visible to third parties (including tour operators and travel agencies), and as a result this has "prevented Chinese tourist groups from being directed to [their] flights"
Once the route launches tomorrow, Air Belgium will operate 2x weekly flights for June, 3x weekly flights as of July, and 4x weekly flights as of October. The airline also says that they intend to launch their first route to mainland China in the coming months.
What's interesting is that Air Belgium already has two Airbus A340-300s in their fleet, yet for the next month they'll only be operating a twice weekly flight.
So what will they be doing with the extra capacity? Through June 30, 2018, Air France will be leasing an Air Belgium A340-300 to operate their daily ~3,400 mile flight between Paris and Libreville.
That flight operates with the following schedule:
AF926 Paris to Libreville departing 1:35PM arriving 7:30PM
AF977 Libreville to Paris departing 10:20PM arriving 6:30AM (+1 day)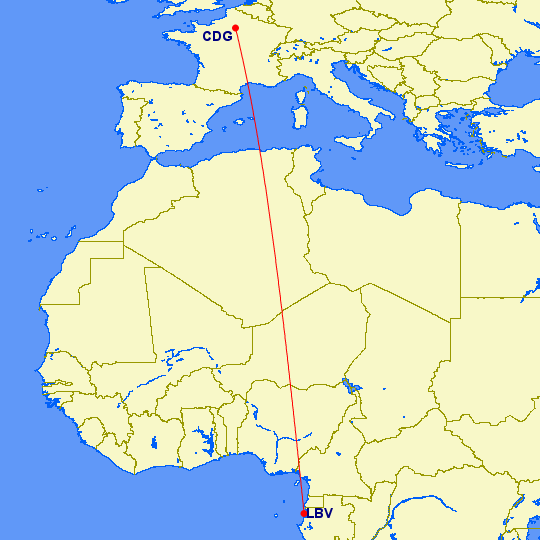 Air France usually uses a 777 on the route with reverse herringbone seats in business class. So while Air Belgium has a fully flat business class product, it's definitely a downgrade compared to the seats Air France has.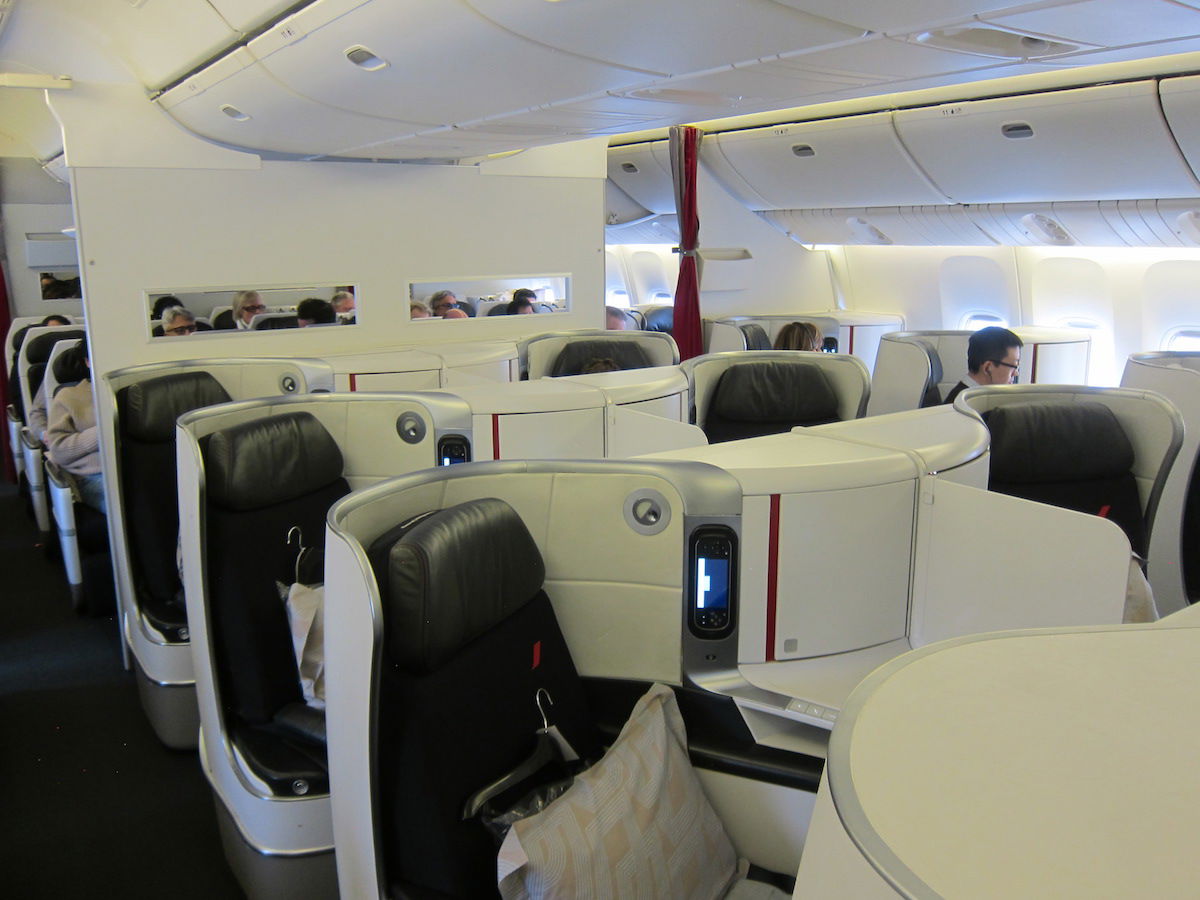 Air France's business class
It's logical enough for Air Belgium to lease out one of their planes to another airline, given that they have extra capacity right now. From the beginning I've questioned the logic of Air Belgium's business model. Clearly their advance bookings aren't to the level they were expecting, given that:
Their flights still aren't in the GDS, which greatly limits their potential sales
Not only did Air Belgium delay their launch, but they're operating fewer frequencies over the next few months
If their bookings were as good as they were hoping, they would have already announced their next route, given that they have two planes
As I've said from the beginning, it sure seems to me like their best chance of making any money is to just lease planes out to other airlines. There's demand for longhaul aircraft right now, given the problems going on with the 787, so presumably they could do pretty well leasing out their planes. I wouldn't be surprised to see them leasing out planes beyond just June…