Yesterday Singapore Airlines announced that they'd be resuming the world's longest flight as of October 11, 2018. Specifically, I'm talking about the 9,500 mile, 19-hour flight from Singapore to Newark, which will be operated by the carrier's new A350-900ULR (which is the ultra long range version of the A350-900).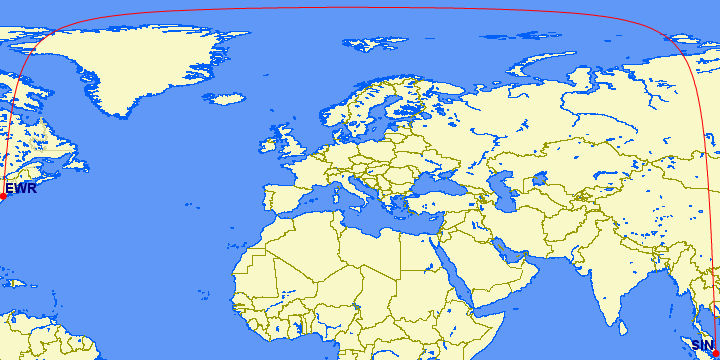 This plane will have a special configuration with just 161 seats, including 67 business class seats (in a 1-2-1 configuration) and 94 premium economy seats (in a 2-4-2 configuration).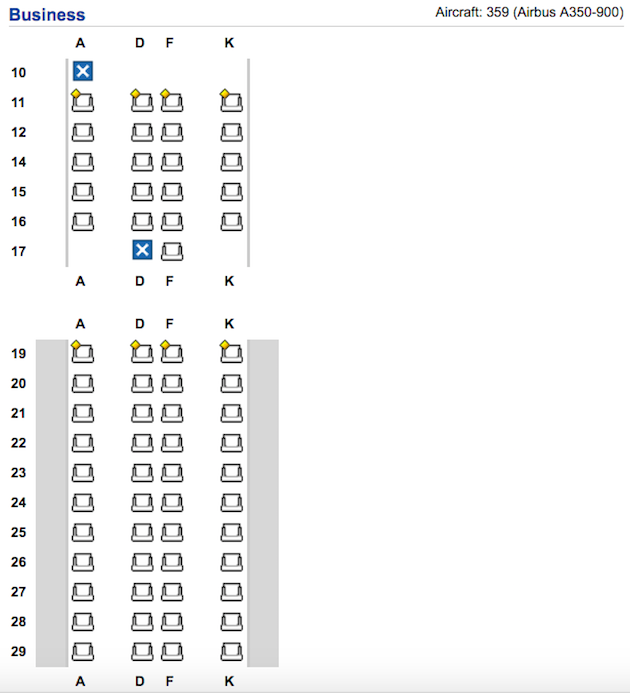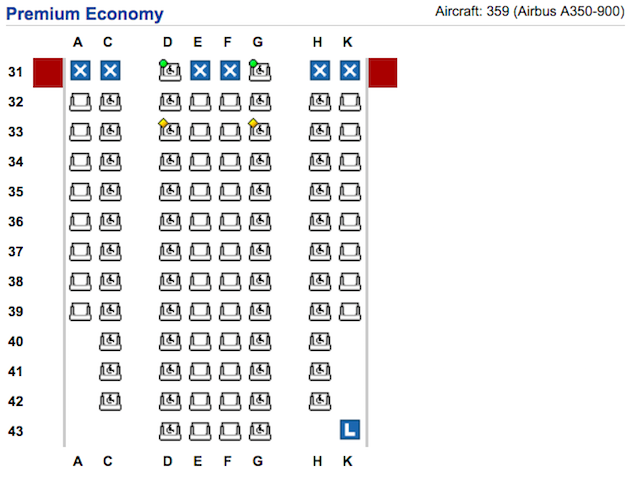 This new flight will operate with the following schedule:
SQ22 Singapore to Newark departing 11:35PM arriving 6:00AM (+1 day)
SQ21 Newark to Singapore departing 10:45AM arriving 5:30PM (+1 day)
For Singapore Airlines this route represents a service resumption, as the airline flew the route until 2013. At that point they got rid of their A340-500, leaving them without a plane capable of operating the route. Now Singapore Airlines is getting seven A350-900ULRs, which they'll use to fly to New York, Los Angeles, and a third destination that hasn't yet been disclosed.
The world's longest flight is now on sale
Singapore Airlines' new flight between Newark and Singapore just went on sale, only a day after the launch date was announced. I'm sure I'm not the only one who wants to take this flight, and I've been curious to see what pricing and award availability would be like. We've known that Singapore Airlines plans to charge a premium for these flights, given that they think this flight will be desirable for passengers. However, they won't be charging more for award seats on this flight (though that doesn't mean they won't heavily restrict availability).
So, what are fares and award availability like?
For roundtrip travel from Newark to Singapore it looks like the cheapest fare in premium economy is ~$1,730.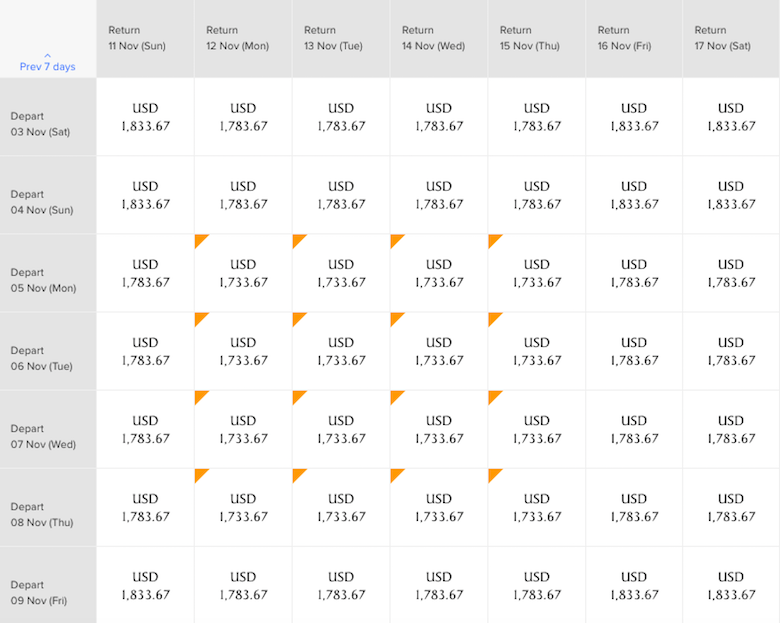 Meanwhile the cheapest business class fare is ~$5,010.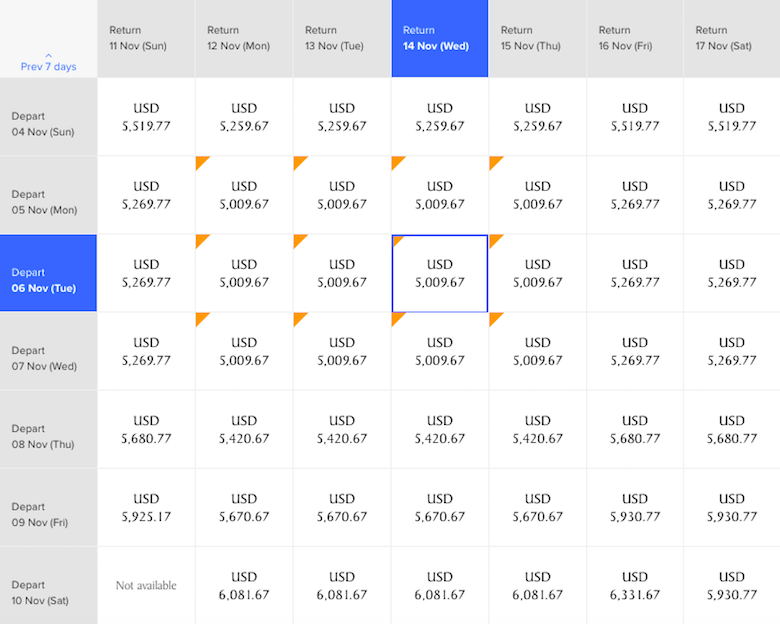 For a simple roundtrip from Newark to Singapore I find both of those fares to be pretty reasonable, given the challenging economics of a flight like this. I'm sure there are cheaper fares out there for people originating in other cities, given how convoluted airfare pricing is, and also given that airlines can typically command a premium for nonstop flights (so if you're booking a flight with a connection they don't have quite the same advantage).
Now let's talk a bit about award availability. The normal KrisFlyer redemption rates between New York and Singapore are as follows:
Business Class: 92,000 miles (Saver), 135,000 miles (Advantage)
Premium Economy: 70,000 miles (Saver)
The good news is that there's actually plenty of confirmable award space in premium economy at the lowest possible level, so you can redeem just 70,000 KrisFlyer miles to fly one-way on this flight.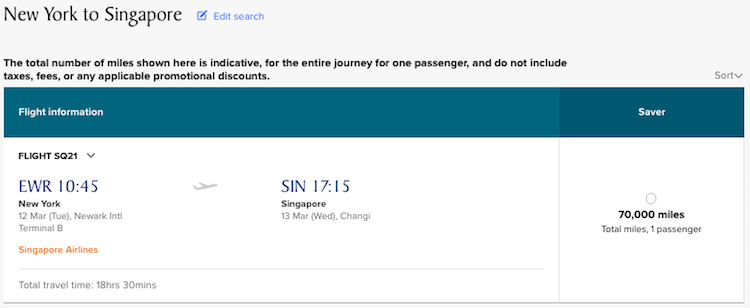 Business class is trickier. It looks like there's some award space that can be confirmed for the cost of 135,000 miles one-way (which is the higher Advantage pricing), but for the Saver pricing I only see the option of waitlisting. That being said, I haven't searched the entire schedule.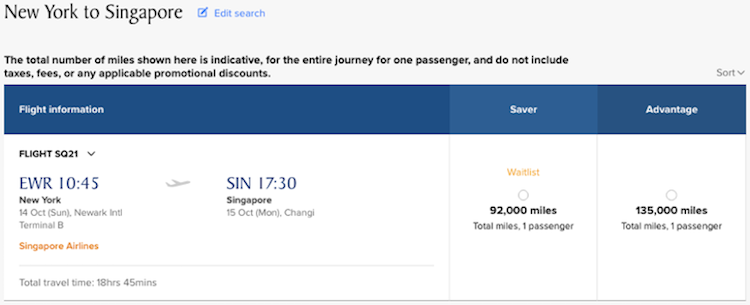 These seats are only bookable with KrisFlyer miles, and not with miles of a partner airline program. The good news is that you can transfer miles to KrisFlyer from Amex Membership Rewards, Chase Ultimate Rewards, Citi ThankYou, and Starwood Preferred Guest, so there are lots of easy ways to earn miles with them.
Transfer points to Singapore Airlines KrisFlyer with the following cards:
Happy booking, hopefully lots of you can take this very cool new flight! It looks like the seatmap has already filled up quite a bit for the inaugural, even though the flight only became bookable a few minutes ago.
There's a good chance we'll see some changes to award availability soon, both because some people will be snagging these award seats quickly, and also because airlines often load more award space just days after a flight becomes bookable (though I wouldn't necessarily count on it here).
Anyone planning on booking this new Singapore Airlines flight to/from Newark?