Update: As it turns out, China Eastern is operating two roundtrip flights from Shanghai to Pittsburgh, on August 3 & August 11.
We're seeing a ton of growth from Chinese airlines, and generally speaking that comes in the form of more routes between large international hubs and smaller markets in China (for example, you can now fly nonstop from LAX to a dozen cities in China). Chinese airlines are still adding routes to more cities in the US, though I think most people wouldn't expect Pittsburgh to be one the next cities to get service. Well, it's happening… sort of.
China Eastern has announced that they'll operate a charter flight between Shanghai and Pittsburgh, with one flight in each direction. Specifically, they'll operate on the following dates:
Pittsburgh to Shanghai on August 3, 2018
Shanghai to Pittsburgh on August 11, 2018
The flight will be operated by a Boeing 777-300ER featuring 316 seats, including six first class suites, 52 business class seats, and 258 economy seats.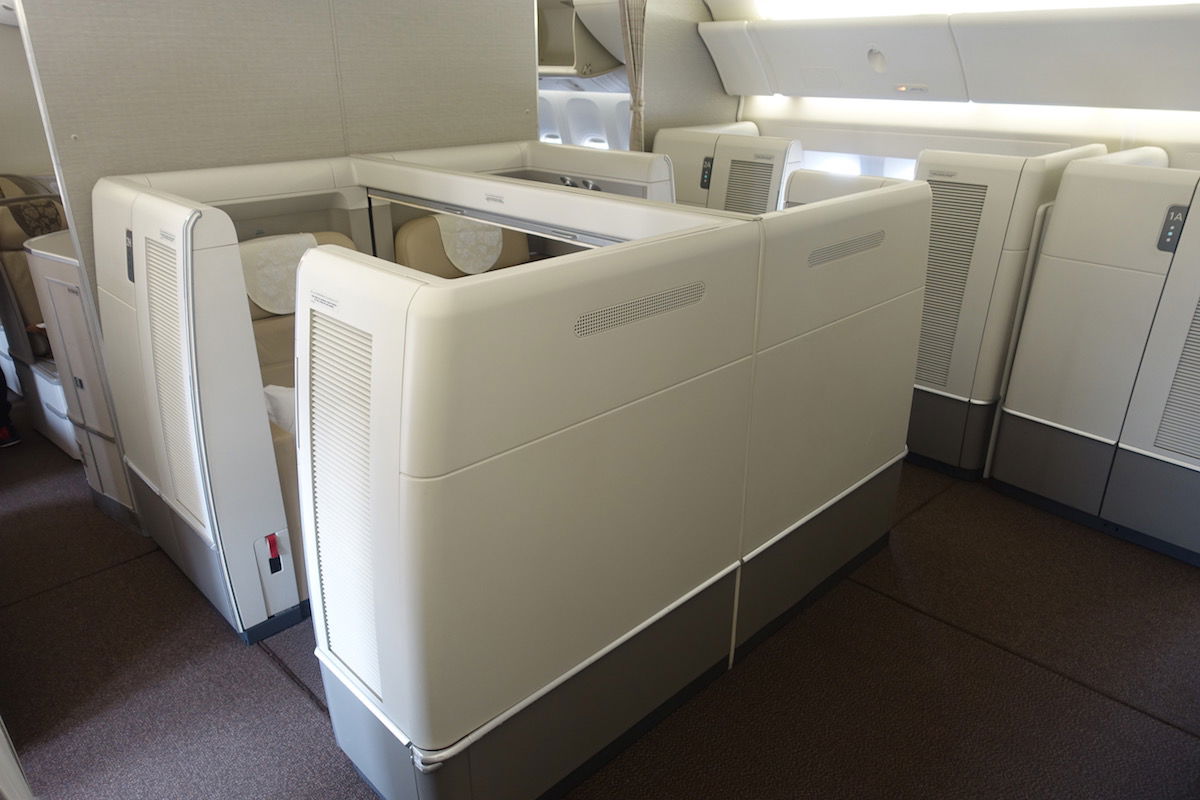 China Eastern 777 first class
No, this isn't a travel agency chartering an Etihad A380, but rather the hope is that the general public wants to take this flight. Tickets on the flight are available for $1,098 roundtrip in economy, $2,980 roundtrip in business class, and $5,680 roundtrip in first class. Since this is a charter flight you can't book directly through China Eastern, but rather have to book through a travel agency.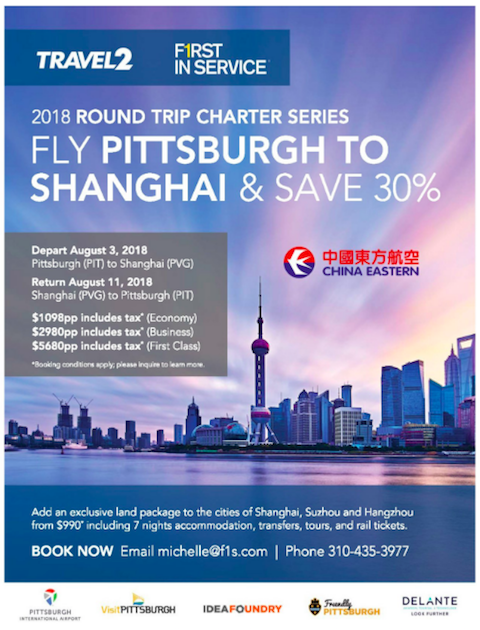 The way this flight is being marketed is a bit over-the-top, in my opinion. They describe this as "seasonal charter services," and suggest the route is "commencing" on August 3, when in reality there will only be one frequency in each direction.
Purely from a direct profit perspective, these flights don't make sense:
Generally operating one-off charter flights isn't great for aircraft utilization, so that will be costly
They'll have to position the plane to/from Pittsburgh, since the airline doesn't otherwise fly there, which adds even more to the cost
There are many one-stop options between Pittsburgh and just about any major city in China that are significantly cheaper in all cabins, so this isn't for anyone looking to score a deal
Operating just one flight in each direction greatly limits flexibility, since those originating in the US can only stay for exactly a week, and those originating in China can only take this flight in one direction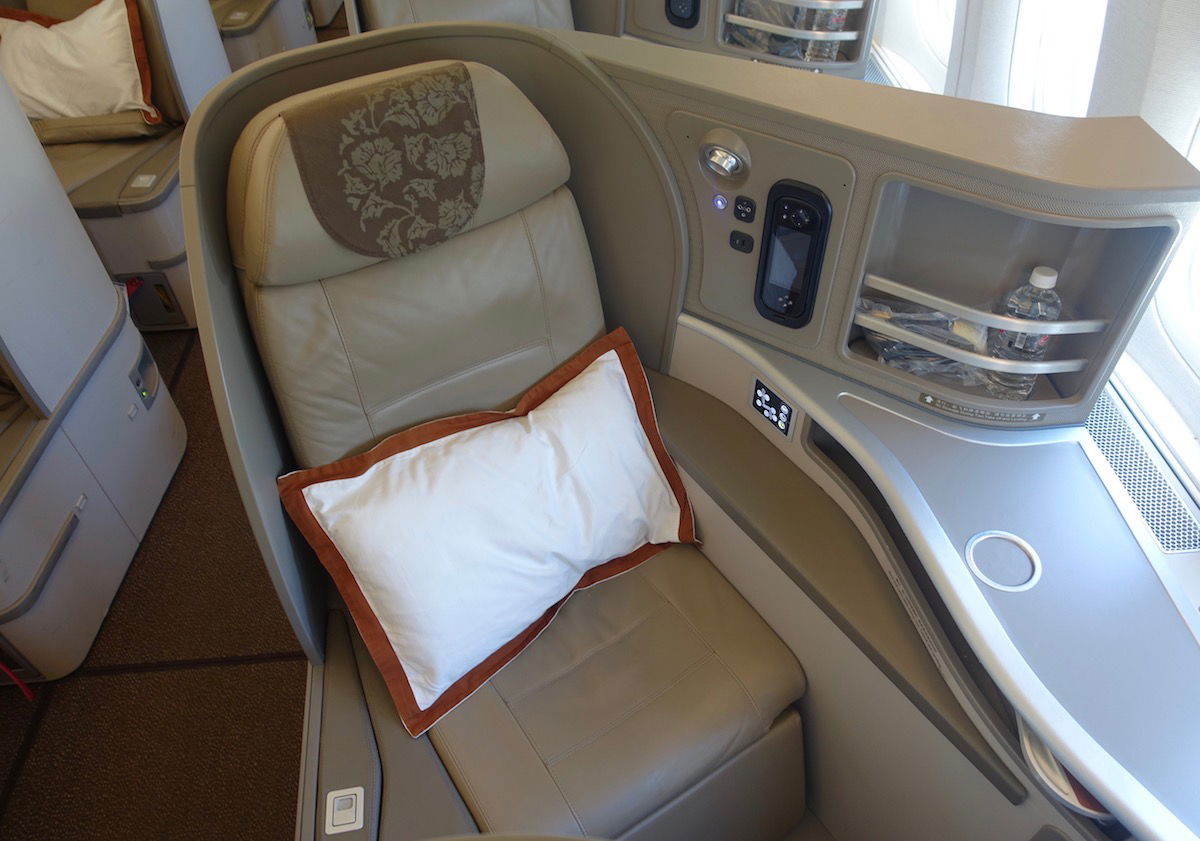 China Eastern 777 business class
So why on earth would the airline operate this flight? It actually sort of, kind of, makes sense in a twisted way, though I think the incentives are a bit backwards here.
My first thought was that this is logical enough as a partnership between China and Pittsburgh — this flight will get some media attention, and it will look good for both China and Pittsburgh that they have tourists traveling nonstop between the two places — more Americans would be visiting China from Pittsburgh, and maybe a few Chinese visitors would come to Pittsburgh (since the flight seems like it's centered around Americans based on the schedule).
However, this flight is apparently a partnership agreement between Pittsburgh International Airport, VisitPITTSBURGH, and Idea Foundry, and they're excited that Pittsburgh will be the arriving and departing gateway for hundreds of Chinese tourists who will visit the US East Coast this summer:
"This is a fantastic opportunity for our region to become the first medium-size city in the country as a destination for Chinese tourists," Allegheny County Executive Rich Fitzgerald said. "Our region's businesses, the airport, and our tourism industry will be the primary beneficiary of this agreement."

"This is huge step forward for the future, particularly for nonstop air service to China. The charter-to-scheduled service model has been successfully adopted in other parts of the world," said Christina Cassotis, Pittsburgh International Airport CEO. "We are the first U.S. market to tap into China's fast-growing tourism market with this type of business model."
VisitPITTSBURGH will work with tour companies in China to book Chinese tourists at Pittsburgh's hotels, restaurants, and attractions. That doesn't make a whole lot of sense to me:
If the goal is to attract Chinese tourists, shouldn't the flight from Shanghai to Pittsburgh be before the flight from Pittsburgh to Shanghai? The way the flights are scheduled, this seems more targeted at American tourists.
While it's true that in the past we've seen some charter flights lead to scheduled commercial flights, this is a real stretch. Offering a single charter flights between two cities as a marketing campaign is unlikely to put Pittsburgh at the top of the list of cities for Chinese airlines to expand to.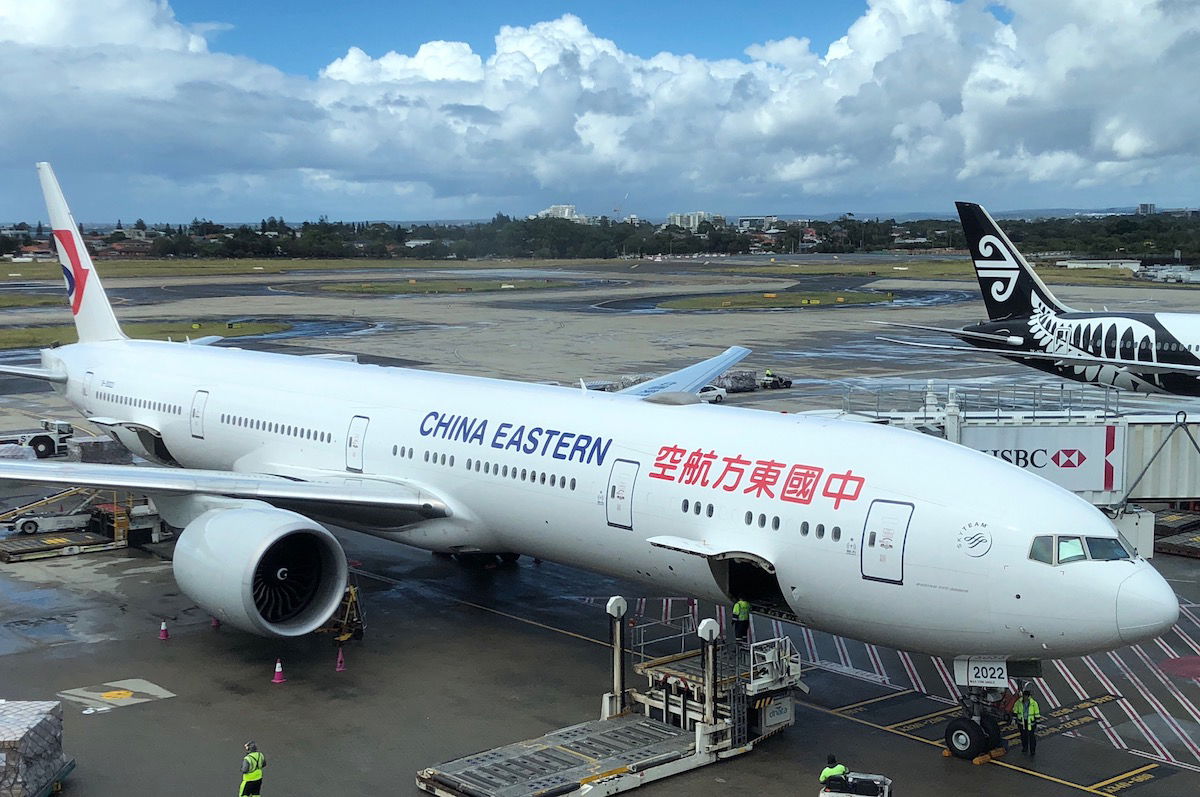 China Eastern 777
Bottom line
Pittsburgh has been trying to grow their longhaul flights, and they've had some luck, as they've attracted Condor and WOW Air. This is a decent enough attempt at a marketing campaign, especially with different Pittsburgh organizations presumably chipping in to subsidize these flights. However, I think it's quite farfetched to suggest that this will move the needle in terms of interest from Chinese airlines to move to Pittsburgh.
What do you make of China Eastern operating a single roundtrip flight between Pittsburgh and Shanghai?