Last May plans were announced for Paine Field-Snohomish County Airport to open a passenger terminal. For those of you not familiar, Paine Field is home to Boeing's Everett Factory, and up until now hasn't been used for commercial flights. However, airlines started to see the potential for the airport, given how many residents there are North of Seattle (more than a million people live in the North Sound). Offering service out of this airport could save many people over an hour on their airport commute. Furthermore, SeaTac Airport is nearing capacity.
In order to minimize the environmental impact and impact on the community, the airport is limiting itself to 24 daily arrivals and departures. Much to the airport's surprise, this capacity was reached in no time, as Alaska, Southwest, and United, all announced plans to fly to Paine Field.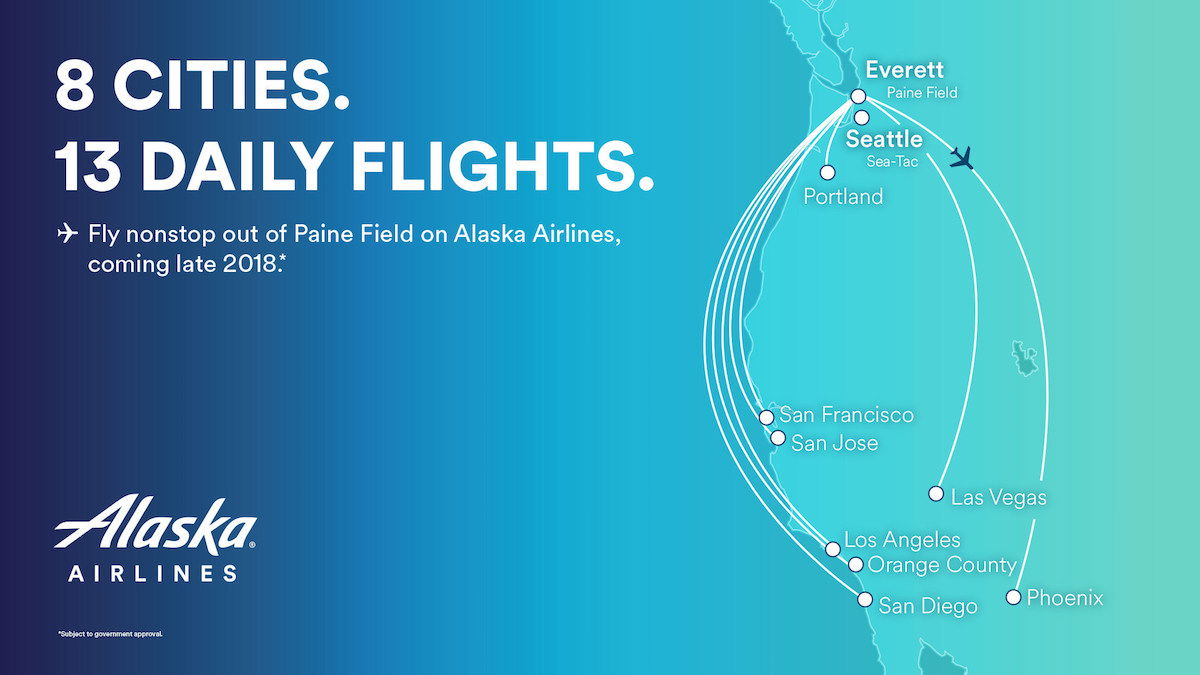 In many ways the announcement of new flights reminded me a lot of what we saw in Cuba a couple of years ago. The difference is that there's legitimate demand out of Paine Field, though airlines clearly announced a ton of service right away in order to prevent their competitors from doing so.
Construction of the passenger terminal at Paine Field is underway, and commercial flights were expected to start this fall. Now we're finding out that this timeline probably isn't happening.
As reported by The Seattle Times, the FAA is requiring a new environmental impact assessment for Paine Field, which the airport director predicts will push back the opening until January 2019, and that's optimistic.
While the airport had a review back in 2012, the problem is that the flights proposed by Alaska, Southwest, and United, will bring many more passengers than the review initially covered. The initial review covered about 1,000 passengers per day, while current scheduled service could see the airport getting about 2,000 passenger per day.
The airport didn't think they'd fill all 24 slots immediately, let alone that airlines would fly larger jets, like the 737s that Southwest intends to use. As the FAA said in a statement, the proposed service to Paine Field involves "more airlines, more aircraft operations, and a different fleet mix than what was originally proposed."
While the airport director is hoping for a January 2019 opening of the passenger terminal, these reviews typically take 6-18 months, according to the FAA, meaning that the opening of the airport could even be pushed back until late 2019.
Unfortunately for the time being it looks like the start of commercial service at Paine Field will be delayed for an unknown amount of time. Definitely don't expect to see airlines flying out of the airport in 2018, so now it's just a question of whether it will be early 2019 or late 2019 (or maybe even later, who knows).