Last December I wrote about a fascinating domestic transatlantic route that will be operating once weekly this summer. Specifically, we'll see ASL Airlines operate a Boeing 737-700 that's marketed by Air Saint-Pierre between Paris and Saint Pierre and Miquelon.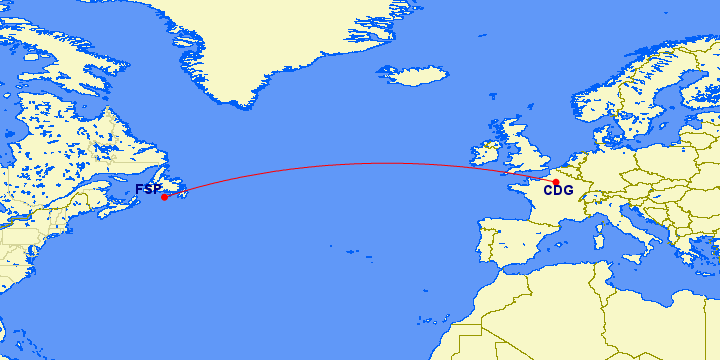 What's Saint Pierre and Miquelon? It's a self-governing territory of France, situated in the northwestern Atlantic Ocean, near Newfoundland and Labrador. The islands cover an area of about 93 square miles, and have a population of just about 6,000 people.
The territory's airline, Air Saint-Pierre, only has turboprops, which aren't capable of operating the route. So they're leasing a Boeing 737 to operate the once weekly flight.
This will be the first time we see a nonstop link between these territories and mainland France. There are some other things that make this route interesting:
The runway in Saint Pierre is only 5,900 feet long, so the plane will apparently be weight restricted, and will only be able to transport at most 100 passengers
The route will be subsidized, which makes me wonder even more what the loads on this flight will be like
When I first heard about this flight last December I only briefly considered taking it. I haven't taken a transatlantic flight in economy in over a decade. That's not because I refuse to do so, but rather because I don't have to, thanks to miles & points. In fairness, this is about as short as transatlantic flights get, and it also sounds like many people will have empty middle seats thanks to the weight restrictions.
The reason I'm now seriously considering it is because one-way fares are about half the cost of roundtrip, and I'd only want to fly this one-way. When I first heard about this route I expected they wouldn't actually publish decent fares. So while the flight isn't cheap at ~1,100EUR roundtrip, at least you can book a one-way for half the cost of a roundtrip.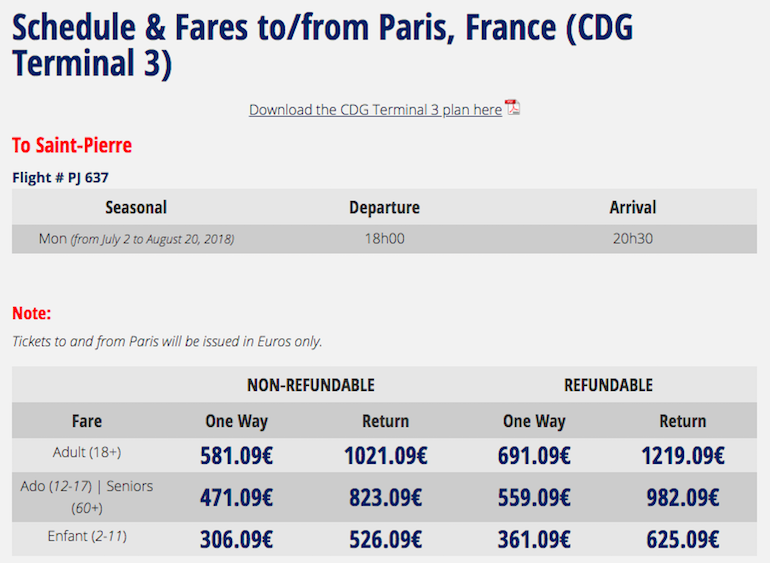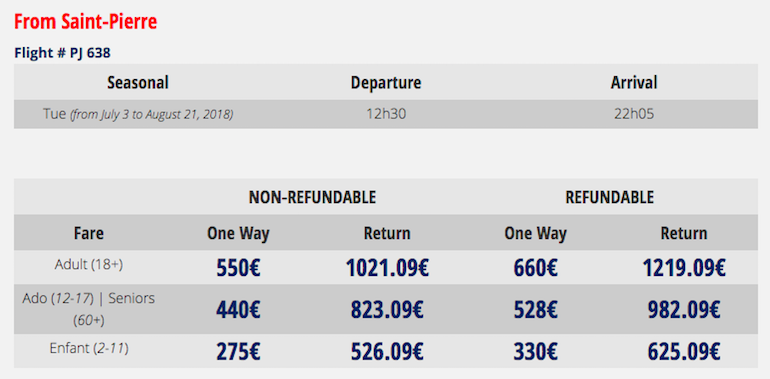 That flight might not seem that cheap, but the crazy thing is how much Air Saint-Pierre charges for other flights. For example, a one-way ticket on their flight from Montreal to Saint-Pierre is 687.70CAD. Ouch!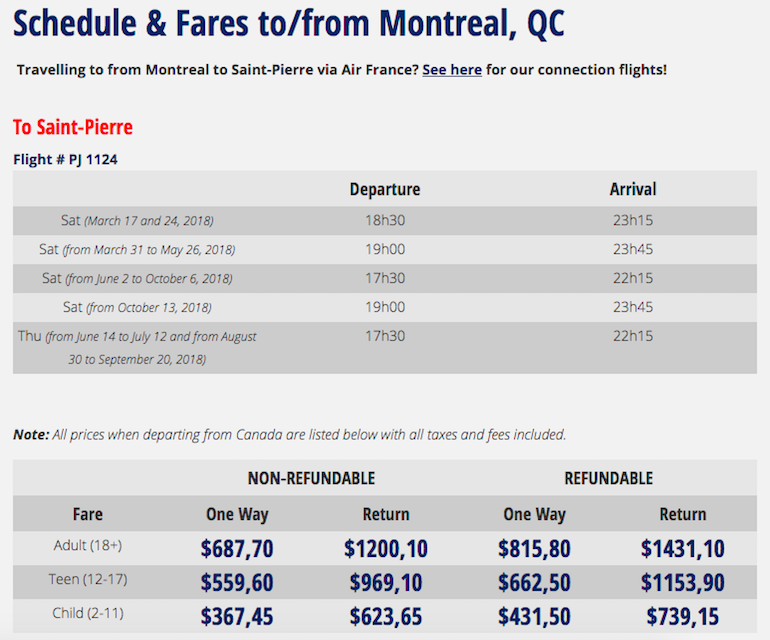 It seems like the most economical option would be to fly from Halifax. There's a flight on Sunday nights at 8PM, and that fare is 281.16CAD one-way.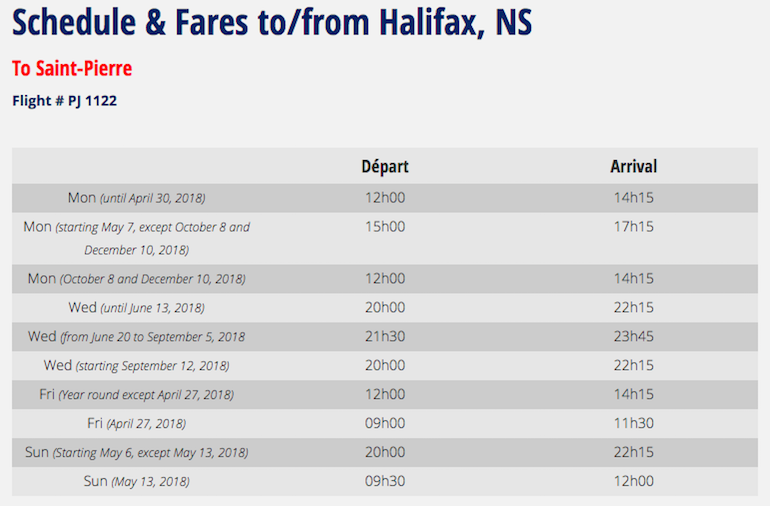 Then I'd have all of Monday in Saint-Pierre, and then on Tuesday could take the 12:30PM flight to Paris.
Anyway, I'm sharing this partly to run it past you guys, and so you guys can tell me if I'm crazy or not. I'm also sharing it in case others want to take this flight, since I think the combination of a one-way ticket to/from Paris with a flight on Air Saint-Pierre to/from Halifax or St. John's is pretty tough to beat. Talk about a cool combination of a random transatlantic flight combined with visiting somewhere that's otherwise off the grid.
Lots of you had interesting comments about visiting Saint-Pierre the last time I wrote about this route, and those comments made me even more interested to visit.
It seems like there are only a few hotels to choose from in Saint Pierre, so I'm curious if anyone who has been has a favorite/recommendation? I know there won't be points hotels or any St. Regis properties, but I'd still like to choose wisely among the available options. 😉
Am I crazy for thinking of doing this? Is anyone else considering booking this fascinating transatlantic domestic flight?
(Featured image photo credit: Anna Zvereva)