This is cool.
The biggest news for Japanese carrier ANA so far this year has been the details of their three 'Flying Honu' Airbus A380s, which will exclusively fly between Tokyo and Honolulu. All three will feature traditional hard products, but will have special liveries:
A blue plane named "Lani," meaning sky
An emerald green plane named "Kai," meaning ocean
An orange plane named "Ka La," meaning sunset
It's unusual for an airline to have their A380s only operating on one route, and it seems that ANA has put a lot of thought into the passenger experience for these special flights, going far beyond just the special liveries.
ANA Lounge Honolulu Airport
ANA premium passengers currently have access to the United Club (operated by ANA's Star Alliance partner United). But ANA has now unveiled artist renderings of the new ANA Honolulu Lounge that they are building for their A380 premium passengers flying to Tokyo.
It will be the biggest lounge at Daniel K. Inouye International Airport Airport, and will feature both Hawaiian and Japanese influences, which ANA describe as:
A fusion of Japanese and Hawaiian essences, so visiting passengers are able to immerse themselves in Hawaii's relaxing reverberation before making their trip back home, while those who call Hawaii home will be able to relax in a familiar atmosphere that incorporates the warmth of Japanese hospitality, in preparation for their trip to Japan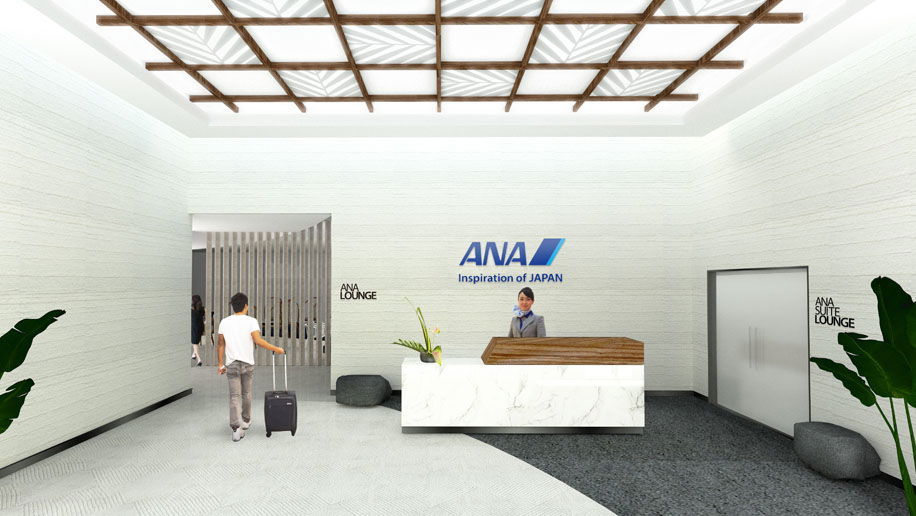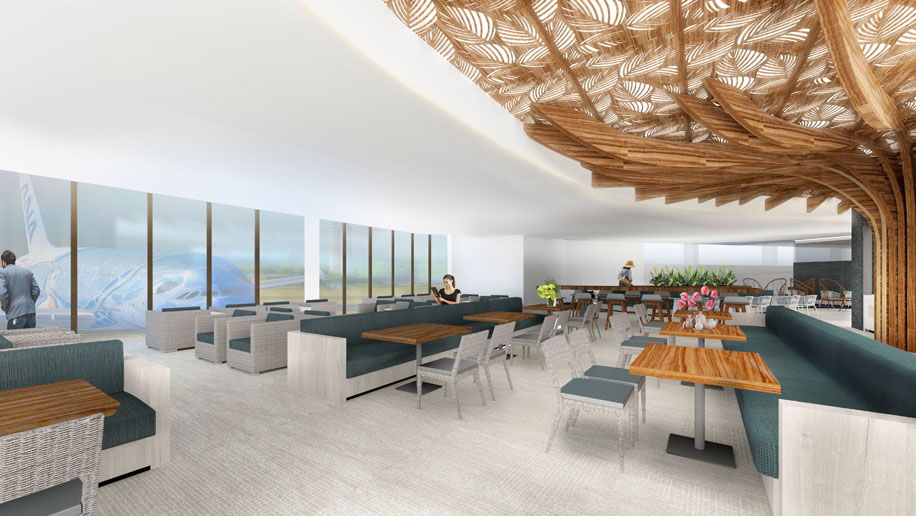 Hawaii is a very popular family destination, so the ANA lounge will feature a family area with a 'tidal pool' theme.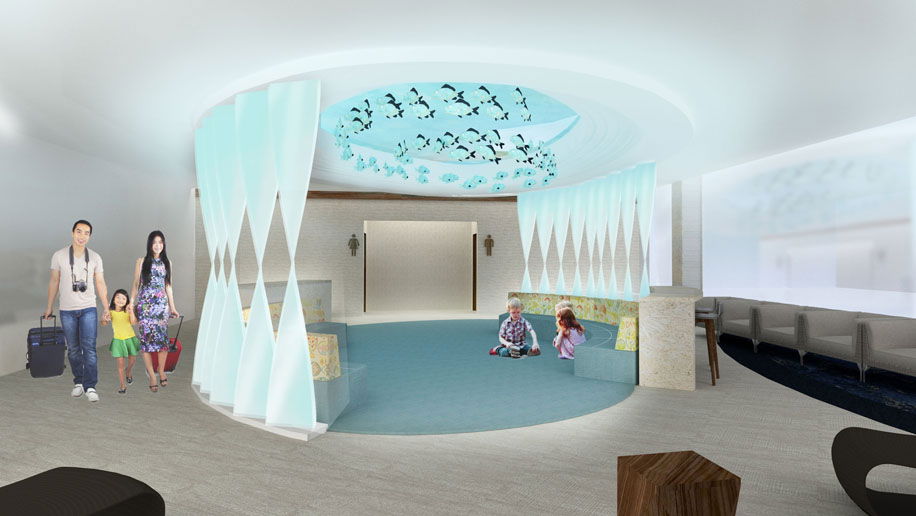 The lounge also features a first class section, as the three A380s will feature first class cabins: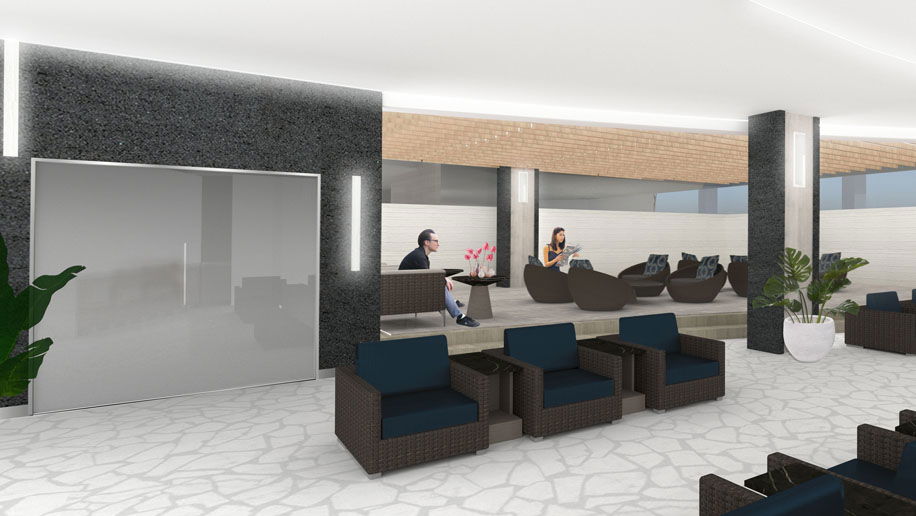 What's especially cool about this lounge design, and this shows just how much thought ANA has put into their customer journey, is that there will be direct boarding from the lounge to the upper deck of their A380s.
ANA will be using the existing gate 29 for these flights, which will be renamed gate C4.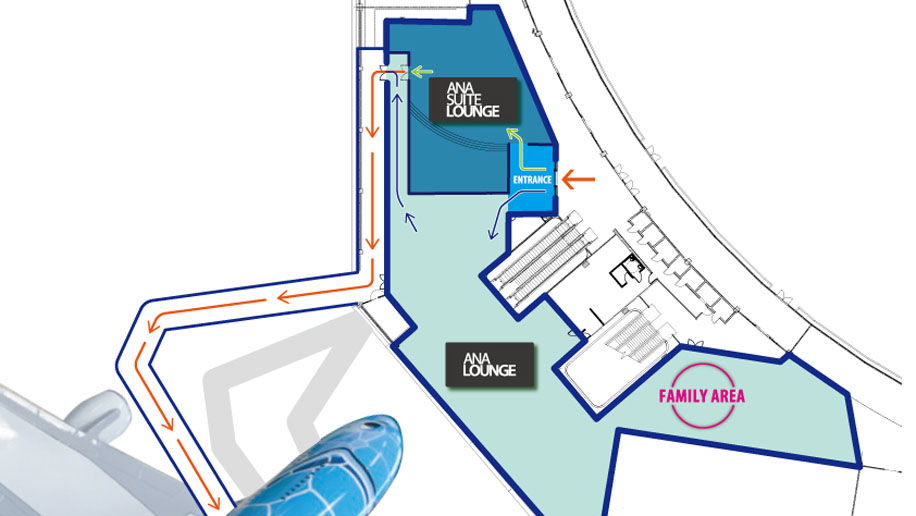 Accessing the ANA Lounge Honolulu Airport
Access for the new ANA Honolulu Lounge will be as follows:
First class passengers (+1 guest)
Business class passengers
Premium economy passengers
Diamond Service members (+1 guest)
Platinum Service members (+1 guest)
Super Flyers members (+1 guest)
Star Alliance Gold members (+1 guest)
While the following passengers also have access to the first class section:
First class passengers (+1 guest)
Diamond Service members (+1 guest)
You'll notice premium economy passengers receive lounge access which seems to be a uniquely Japanese thing, as JAL does the same.
As wonderful as it would be to access this lounge when flying one of the numerous Star Alliance airlines operating from Honolulu, I expect that the lounge will only be open three hours before each ANA departure, three times a day, and premium passengers on other partner airlines will not have access.
But we will see!
This lounge is due to open in Spring 2019 (so almost a year away), presumably ready for the inaugural A380 service to Honolulu.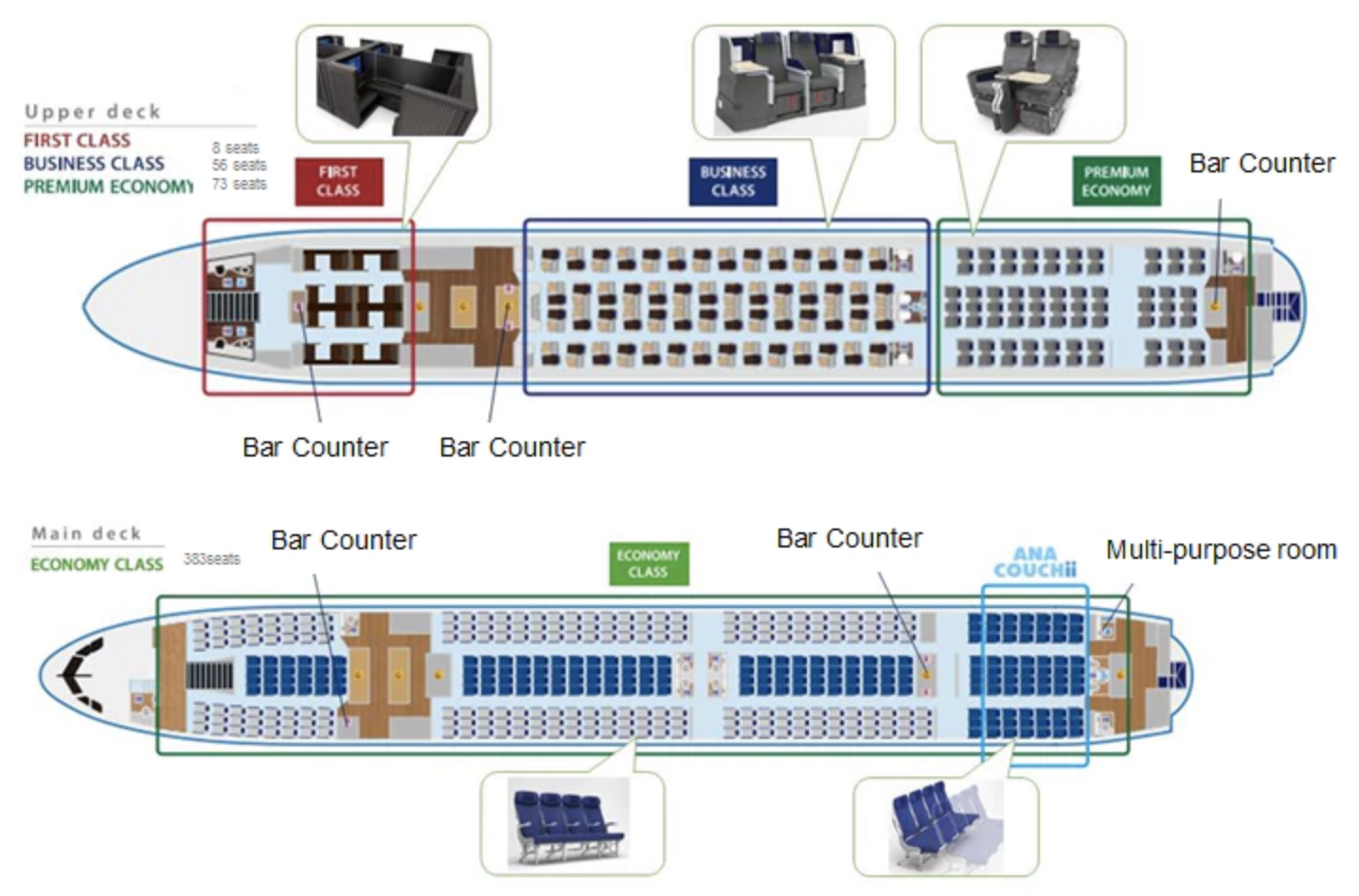 Bottom line
Although it's a leisure route, I think these flights are going to be really cool. If I'm not mistaken, this will be the only ANA Lounge outside of Japan, and it looks great so far.
I'll be interested to see how far ANA goes with the special themes and branding for these flights — we could be looking at an experience to rival EVA Air's Hello Kitty flights.
Is anyone planning to take ANA's A380s from Honolulu?