For several years we saw a feud between the "big three" US carriers and the "big three" Gulf carriers. A few weeks ago the governments of the US and UAE came to an agreement regarding this matter, which essentially allows the US carriers to save face while letting the Gulf carriers continue operating as before (of course Delta has spun this to no end).
It looks like another airline is now seeking legal action against Emirates. That airline is Aeromexico, which Delta has a 36% stake in. I guess Delta CEO Ed Bastian and the company's government affairs team have a bit of extra time on their hands, because this complaint is just ridiculous.
Emirates intends to start flying to Mexico City
For years Emirates has wanted to start flying to Mexico City. The problem is that the airline can't fly nonstop due to the altitude of Mexico City Airport, which makes it impossible to fly nonstop to Dubai with a full plane. As a result they've been trying to launch a fifth freedom flight to Mexico City, allowing them to travel via another country.
In March it was announced that Emirates intends to fly from Dubai to Mexico City via Barcelona. This seemed like a great choice:
Barcelona is almost directly on the way between Dubai and Mexico City
There's demand for travel between Barcelona and Mexico City, yet no airline operates the route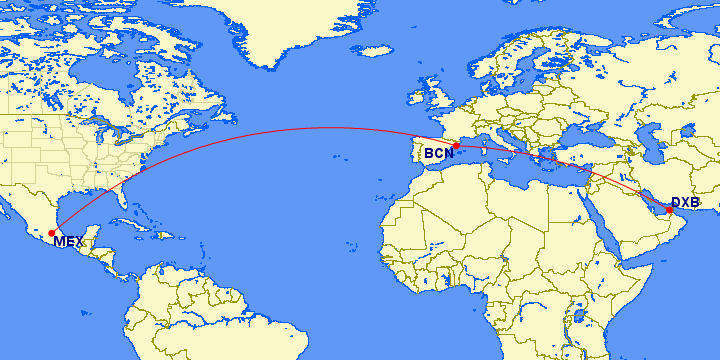 It's my understanding that the route was approved by the relevant Spanish and Mexican authorities, given that this route was truly in the best interest of the flying public, linking two cities that don't otherwise have nonstop service.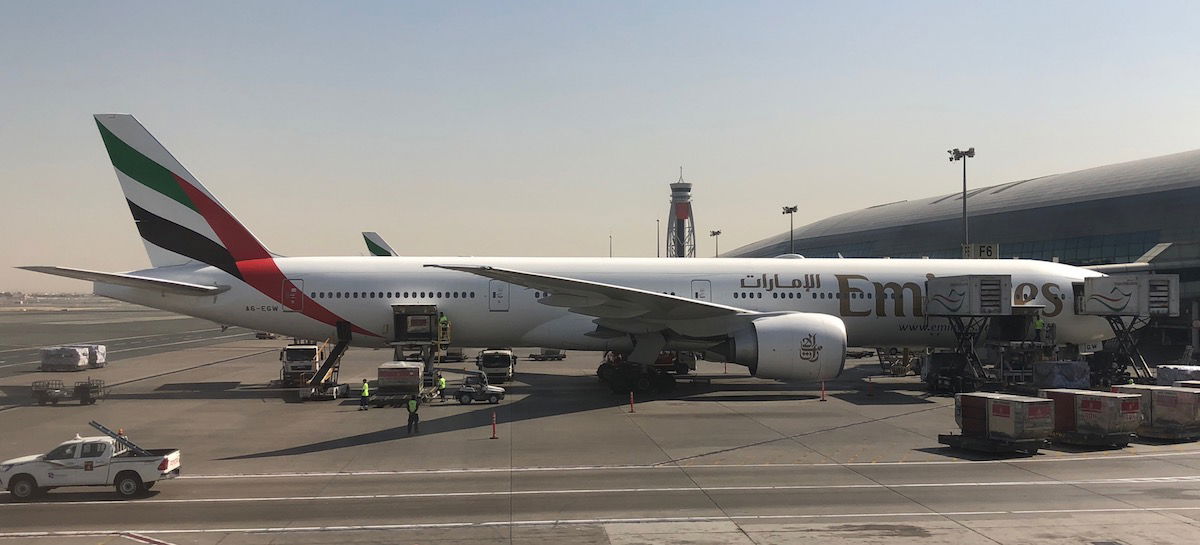 Aeromexico copies Emirates' flight
In May, Aeromexico announced that they also wanted to start flying between Mexico City and Barcelona. They intended to do so 3x weekly using a Boeing 787 as of November 2018. This represented a service resumption for the airline, as they hadn't flown the route since 2012.
Competition is a beautiful thing, eh?
The strange thing is that just over a week after Aeromexico started selling seats on this flight they closed reservations without an explanation. I figured there was more to the story, and now we know.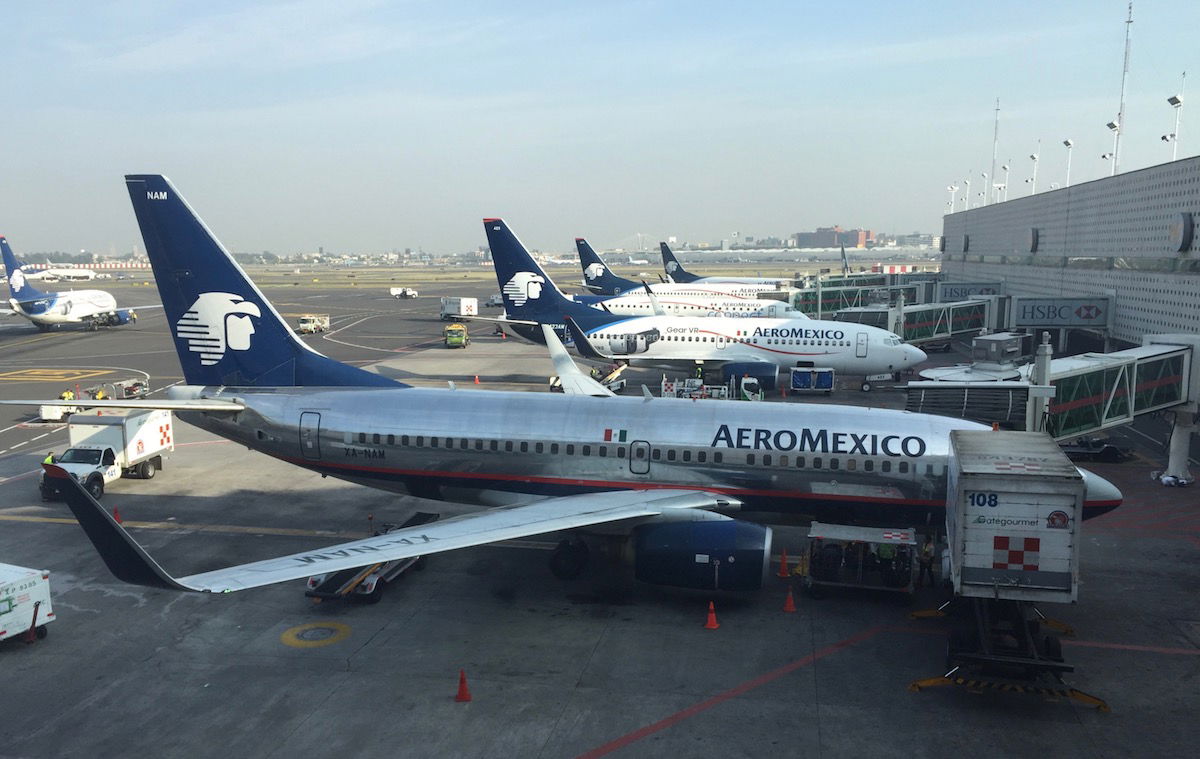 Aeromexico is now seeking legal action over Emirates flights
Aeromexico's CEO has announced that the airline plans to take legal action over Emirates being granted the right to fly between Barcelona and Mexico City. Why? Because subsidies are evil, the playing field isn't level, and Mexican jobs are at stake, according to him. The story is only in Spanish, so here's the translation of what he said:
"We are going to review all the legal mechanisms that are within our reach. We are going to give our battle. It may even affect connectivity, because if they sell subsidized tickets to us they take us out of the market. If they take us out and we are not competitive on our flights to Europe, we will have to reduce the offer."

"But to allow a non-European airline to fly to Mexico, to allow it to fly to Barcelona, ​​which does not contribute anything because it is subsidized. What they are doing is putting at risk the sources of work in Mexico and we strongly disagree. We can not compete with an airline that receives billions of dollars in subsidies."

"They do not contribute anything, they must not be here and must not displace Mexican sources of employment. If you want to open a Mexico-Dubai flight we have no problem, but not Mexico-Barcelona."
Ed Bastian, is that you? Or did Richard Anderson retire from Amtrak and move over to Aeromexico?
Here's the thing — if Emirates announced they'd fly between Mexico City and Madrid (which Aeromexico serves) I'd see where they're coming from. But Emirates announced that they'd start service in a market that wasn't currently served (and that Aeromexico chose not to serve for the past six years). Then Aeromexico copied them, hoping that it would cause Emirates to have their approval for the route revoked, and now they're angry when it didn't, and claim it's not in the public's best interest.
This is some next level whining on Aeromexico's part, though my guess is that they're under the influence of Delta here.