For several years now, Emirates has been talking about introducing a premium economy product. This is something that the Gulf carriers have historically been hesitant to do, as they've instead focused on offering great products in both economy and business class.
However, as the industry evolves, it's becoming increasingly clear that there's a market for premium economy.
Emirates premium economy coming to 777 & A380
During today's Arabian Travel Market in Dubai, Emirates president Tim Clark shared some more details about premium economy. Clark confirmed that Emirates will be installing premium economy on newly delivered A380s and 777s in 2020.
We previously knew that Emirates would install premium economy on the A380s starting in 2020, but the 777 part is news to me. There are a couple of interesting things to note here:
Emirates recently canceled several dozen A380 orders, so they have only have another 14 A380s on order, which will be delivered through 2021
Emirates isn't taking delivery of any further 777-200/300s aircraft, so the 777s with premium economy will be the new batch of 777-9s that they'll take delivery of starting in 2020 (they have a total of 150 next generation 777s on order, including 35 777-8s and 115 777-9s)
What premium economy seat will Emirates install?
It remains to be seen exactly which seat Emirates will choose for their premium economy cabin. A few weeks ago I wrote about how HAECO announced that the launch customer for their "Eclipse Cabin" would be a Middle Eastern airline that will begin flying the cabins in 2020.
That sure sounds to me a lot like Emirates, though you never know. This would be an innovative product, given that seats would be staggered and feature more privacy than you'll otherwise find in most premium economy products.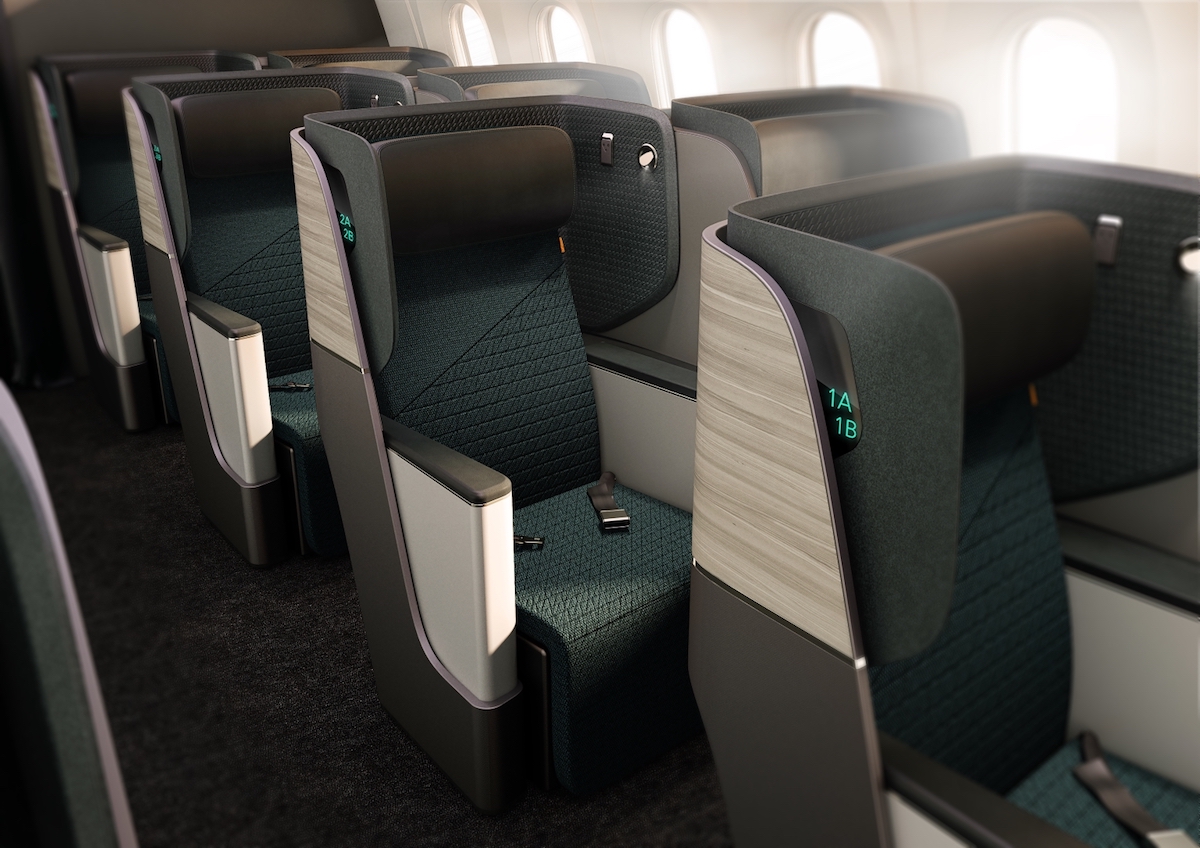 It's by no means a sure bet that this will be the case, though it's a surprisingly efficient seat that's also unique, so I wouldn't be surprised to see Emirates go with something like this.
Bottom line
We now know that Emirates will be installing premium economy on both their newly delivered A380s and 777s starting in 2020. What remains to be seen is what seat they'll select for the cabin, and also if they'll reconfigure existing planes with it, and if so, what the timeline for that is.
Keep in mind that Emirates has a fantastic first class product on their newly delivered 777-300ERs, though they have no immediate plans to reconfigure existing planes with those seats.
(Tip of the hat to Michael)